Angel City Chorale to bring music, community to UCLA with holiday performances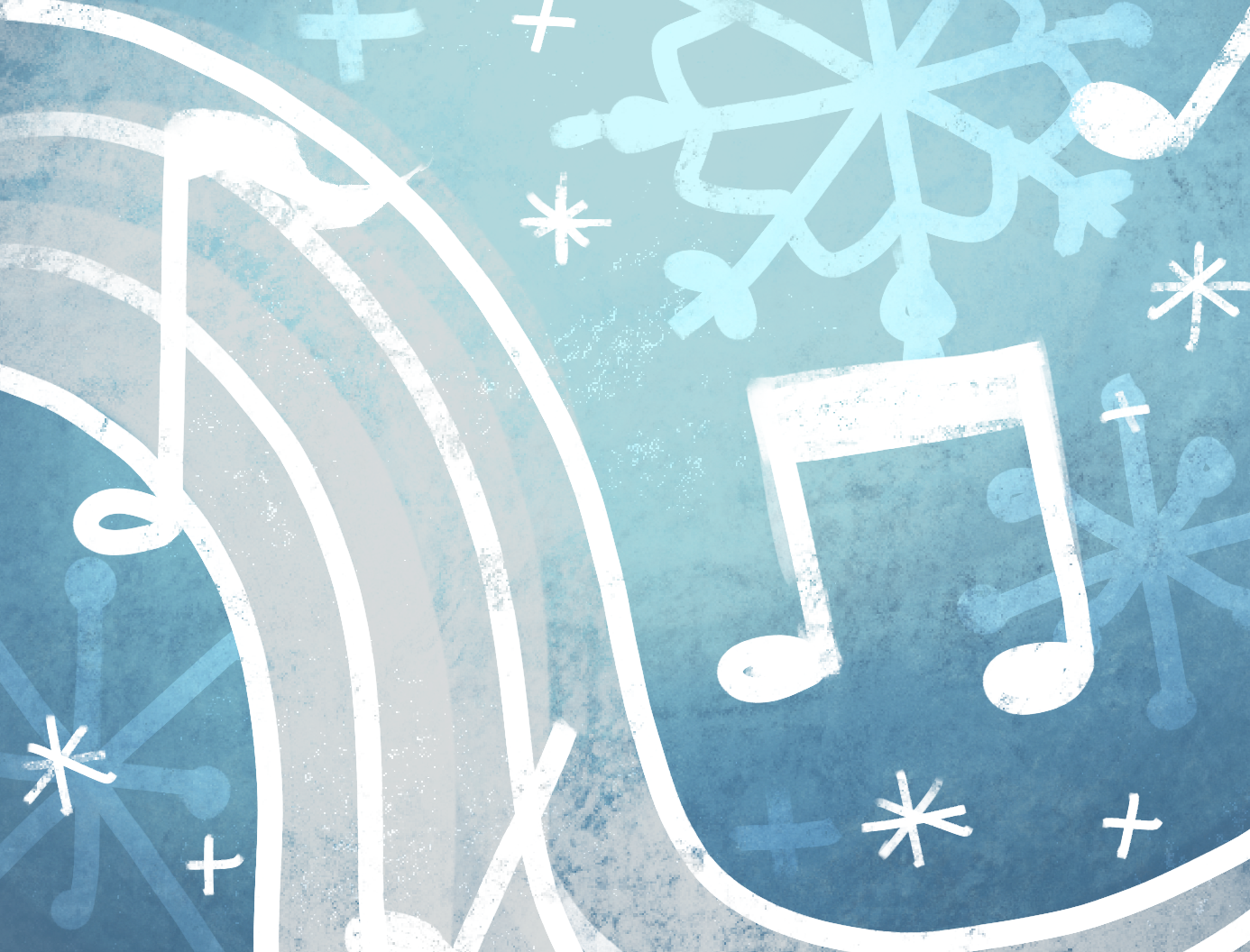 (Katelyn Dang/Illustrations director)
"Light Up the World: Angel City Chorale Holiday Concert"
Angel City Chorale
Royce Hall
Dec. 4 to Dec. 5
The Angel City Chorale is ready to ring in the holiday season.
Founded by alumnus and artistic director Sue Fink in 1993, the Los Angeles-based Angel City Chorale is a community-oriented show choir consisting of singers of various ages and backgrounds. While the chorale is known locally for its holiday shows, an appearance on "America's Got Talent" in 2018 offered the group greater visibility, Fink said. After a year-long period of online rehearsals and performances, Fink said she is excited to return her group to the stage at Royce Hall on Saturday and Sunday for its annual holiday concert.
"I love that interaction between audiences and performers," Fink said. "We don't have that fourth wall, so to speak – it's very interactive. There's this energy you can only feel when you're there."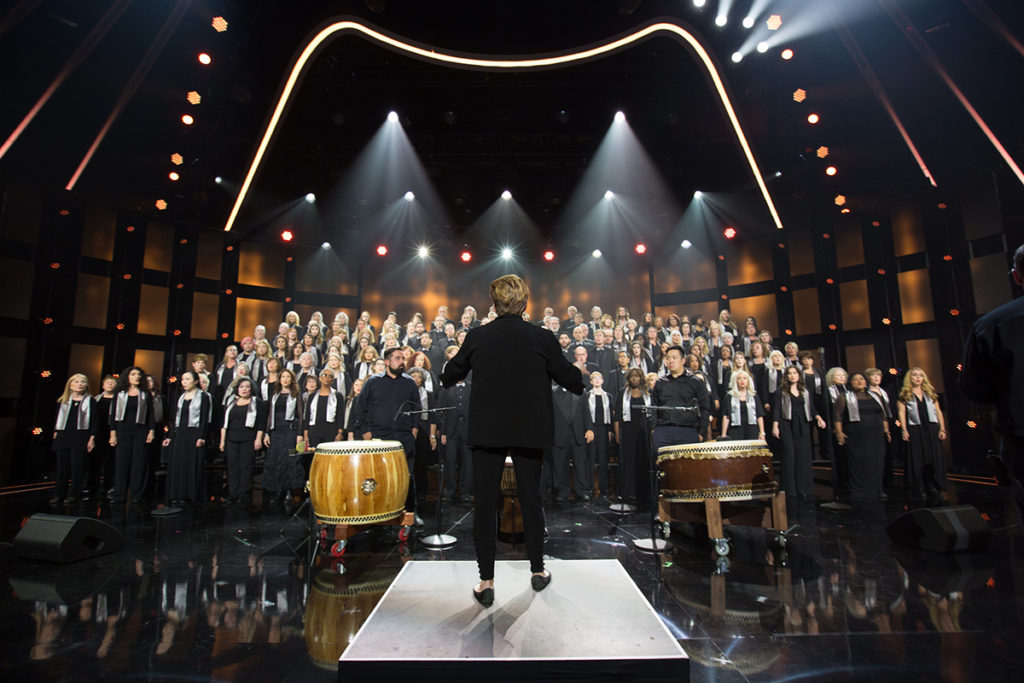 Prior to starting the choir, Fink said she traveled the country pursuing her dreams as a singer-songwriter. Once she was ready to settle down and start a family, Fink said she offered vocal coaching for those in the LA area. The Angel City Chorale was born in McCabe's Guitar Shop in Santa Monica, Fink said, where she gathered 18 of her vocal students together to learn some Christmas carols before the group grew to its current size of approximately 180 members.
[Related: A cappella group Resonance wins ICCA semifinal with music video submission]
Executive director Winifred Neisser said she first joined Angel City Chorale in 2006 after watching her friends perform with the group and later joined the chorale's board in 2014. She said the board's small size was feasible up until demand increased for the choir's performances following its appearance on "America's Got Talent." The group began to receive an influx of mail and requests to perform, which she said caused the members to realize they had no infrastructure in place to manage the growing organization. Eventually, Neisser said she was selected to spearhead the necessary changes to the chorale's business side.
With members' ages ranging from 22 to 88, Neisser said she has dedicated significant time to the choir because the Angel City Chorale has proved to her that nobody is too old to sing. Music is now something Neisser can do for the rest of her life, which she said feels very affirming. She looks forward to bringing this positive experience back to live audiences, she said, especially during the holidays, when music plays an important role in winter traditions.
For alumnus May Claire, who joined the Angel City Chorale during the COVID-19 pandemic quarantine, the 2021 holiday show will be her first time performing with the choir in person. As an LA native, Claire said she appreciated the choir's dedication to creating an accurate reflection of her community. In order to help with these efforts, Claire said she joined the choir's diversity, equity and inclusion committee.
In the upcoming show, Claire said many soloists will reflect the backgrounds from which each song on the choir's diverse set list originated. For instance, Claire said Mexican pieces will feature fluent Spanish speakers of Mexican descent, and Hanukkah songs will feature soloists fluent in Hebrew.
[Related: Lumia Dance Company to incorporate flow arts in ballet classic 'The Nutcracker']
This year, the Angel City Chorale's holiday concert will include familiar songs such as singalong carols and classical compositions, Fink said. The group will also perform some original pieces, Fink said, such as a take on Queen's "Bohemian Rhapsody" with lyrics centered on Hanukkah. Fink said the show will also include an original piece written by herself and a longtime friend and current minister in South Central LA.
"We've taken it so beyond silly with the choreography that it's gone beyond corny into just a masterpiece," Fink said.
Ultimately, the Angel City Chorale is an inclusive group because of the way the organization focuses on people's common interests, Fink said. As long as people have similar passions and goals, she said they will unite to achieve that shared objective, no matter their differing backgrounds. In the Angel City Chorale's case, that common interest and motivator is, and will continue to be, music, Fink said.
"So many of us feel that in this time of isolation, nationalism, racial and relief barriers and political barriers, that we can't get along," Fink said. "I don't think we (can) until we make something that we have in common. We'd like to be an example for that model on all levels – if we can find something of commonality, that's what brings us together."