UCLA community members consider effects of redistricting efforts in California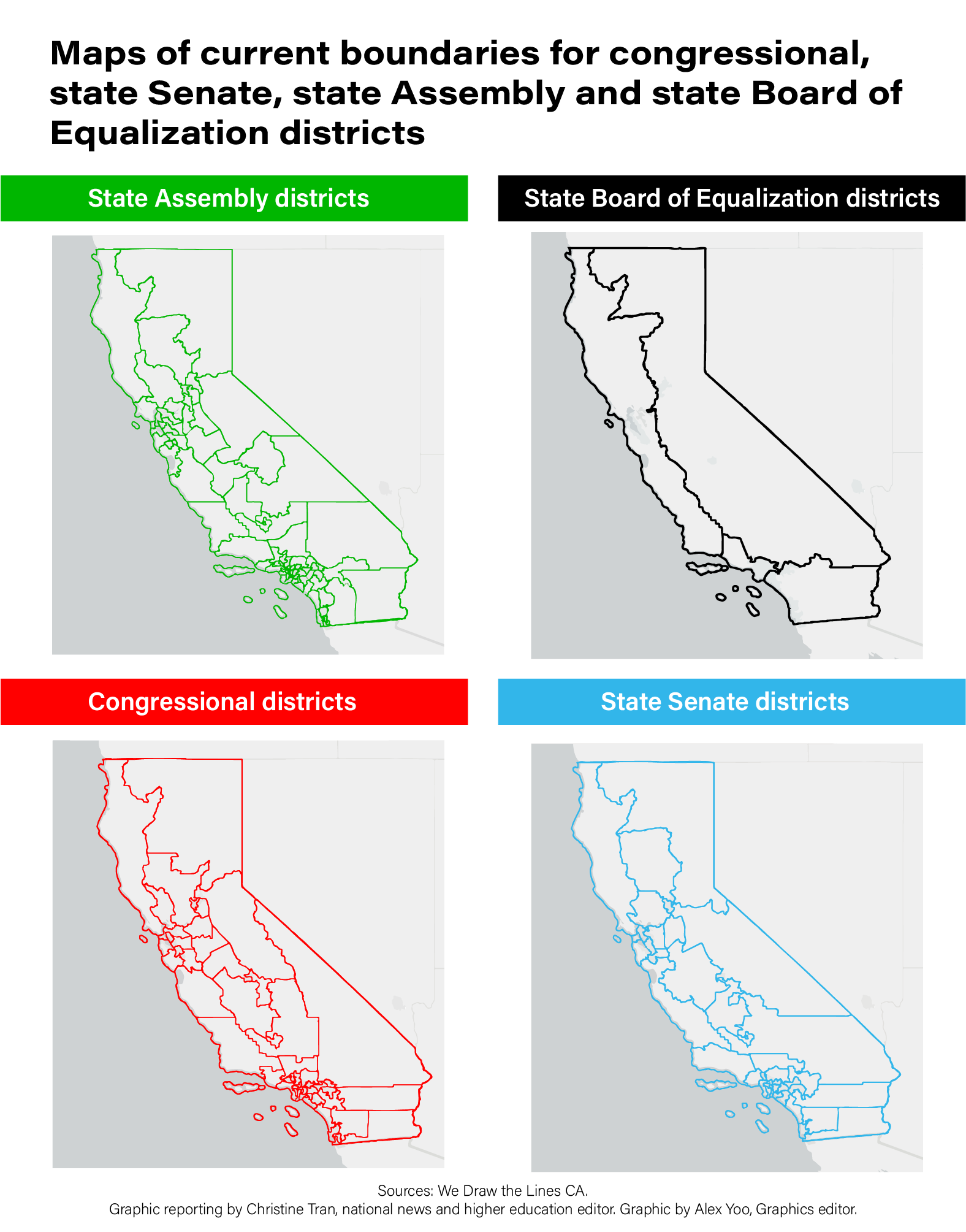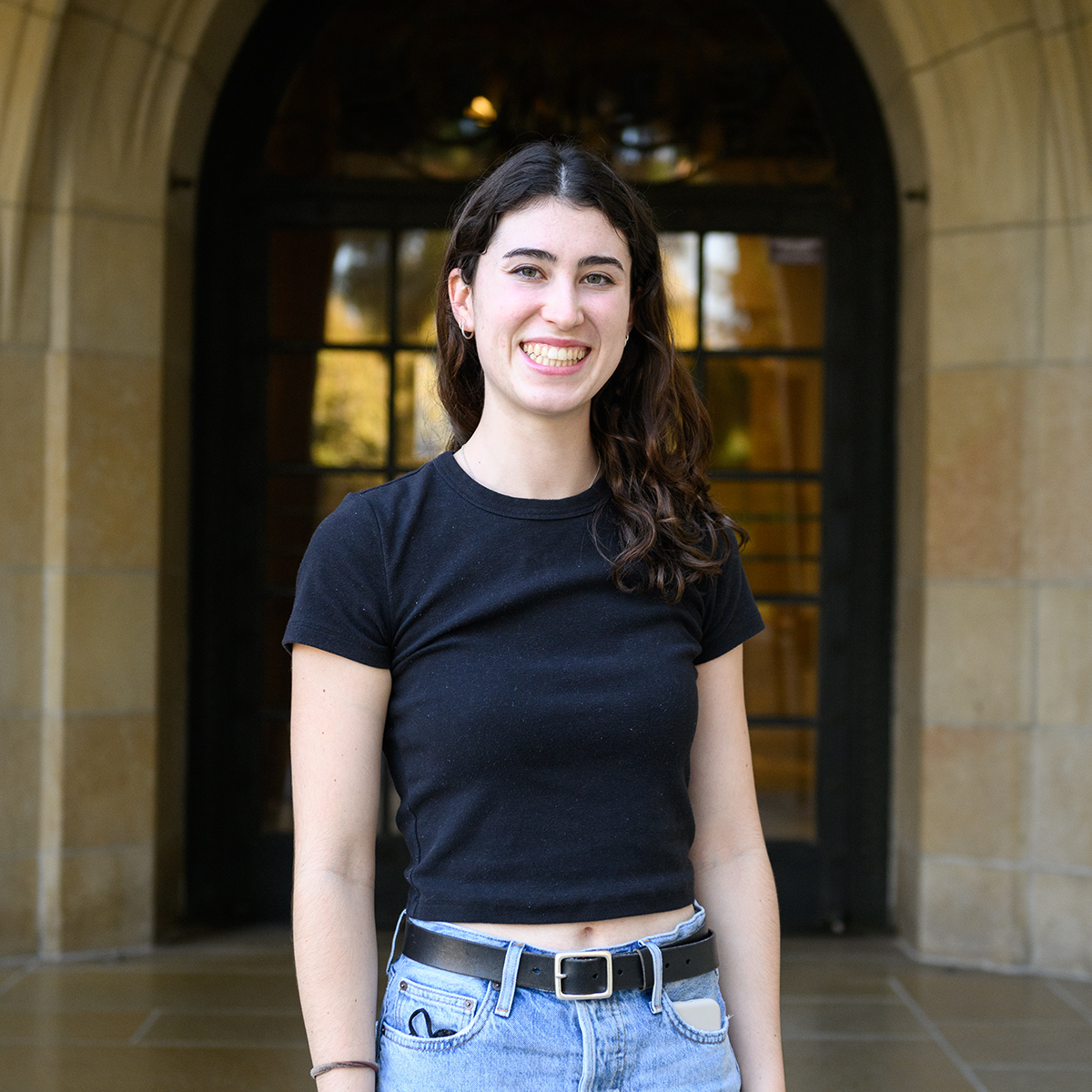 Correction: The original version of this article incorrectly stated that one of California's 14 congressional districts must be divided up. In fact, California currently has 53 congressional districts.
This post was updated Dec. 1 at 11:37 p.m.
Some UCLA community members said they hope California legislative district maps will lead to healthy political competition, but others worry that they may dilute minority populations.
The California Citizens Redistricting Commission released drafts of congressional and state legislative maps on Nov. 10. The preliminary maps are now open to public comment before they are finalized for the Dec. 27 deadline. Every 10 years, after the completion of the United States census, California must redraw the boundaries of its legislative districts.
The CRC is composed of a citizen panel, said Dan Mitchell, a professor emeritus of management and public policy, in an emailed statement. The current arrangement of the citizens commission is the product of reforms in the Gov. Arnold Schwarzenegger-era and attempts to prevent gerrymandering and promote centrism, Mitchell said.
According to the commission's website, the CRC was created in 2008 with California's Voters FIRST Act. The commission includes five Republicans, five Democrats and four individuals not affiliated with either party.
The commission intends to protect minority representation, said Gary Orfield, a professor at the UCLA School of Law and co-director of UCLA's Civil Rights Project.
Orfield added that, while some districts lean strongly Republican or Democratic, other districts, such as Orange County, are quite competitive because they do not strongly favor either party.
"That's a healthy thing for California to have – really competitive districts where people have to learn about each other's interests and reach out and try to create coalitions and where they have to defend themselves rather than just be elected forever," he said.
Orfield also said redistricting will encourage leaders whose districts are being significantly changed to retire. The redistricting process will lead to new political leadership, he said.
Sonni Waknin, an attorney for the UCLA Voting Rights Project, said the proposed maps would increase the number of Latino- and Asian-majority districts in the California State Assembly and Senate. However, one of the biggest challenges with county maps is making sure they are not diluting minority populations, she said.
Waknin added that the maps also propose breaking up the 40th Congressional District, which has the highest concentration of Latino residents in the state. Since California has lost one congressional seat because of slow population growth, she said.
According to the website of congresswoman Lucille Roybal-Allard, the representative for the 40th Congressional District, the district had approximately 716,000 Latino- or Hispanic-identifying constituents in 2019. Currently, the 40th Congressional District contains the communities of Bell, Bell Gardens, Commerce, Cudahy, Downey, Huntington Park, Maywood, Paramount, Vernon and portions of Bellflower, East Los Angeles, Florence-Firestone and South Los Angeles.
Waknin said she also finds it troubling that Orange County did not have a protected Latino district, and analysis conducted by the UCLA Voting Rights Project differed from that of the redistricting commission.
"Orange County has all of the requirements under the federal Voting Rights Act to have a protected Latino district, and that wasn't reflected by the statewide commission," she said.
Other challenges with redistricting occur at the local level, Mitchell said. Local maps, which are not controlled by the citizens commission, are more vulnerable to gerrymandering, he said.
Currently, the citizens commission is hearing public comment on the maps, according to the commission's website.
"It's really important that the maps have a lot of community input," Waknin said. "So I would really encourage a lot of people to do so."