Bruin strums up focus on Indigenous punk music through band, online archive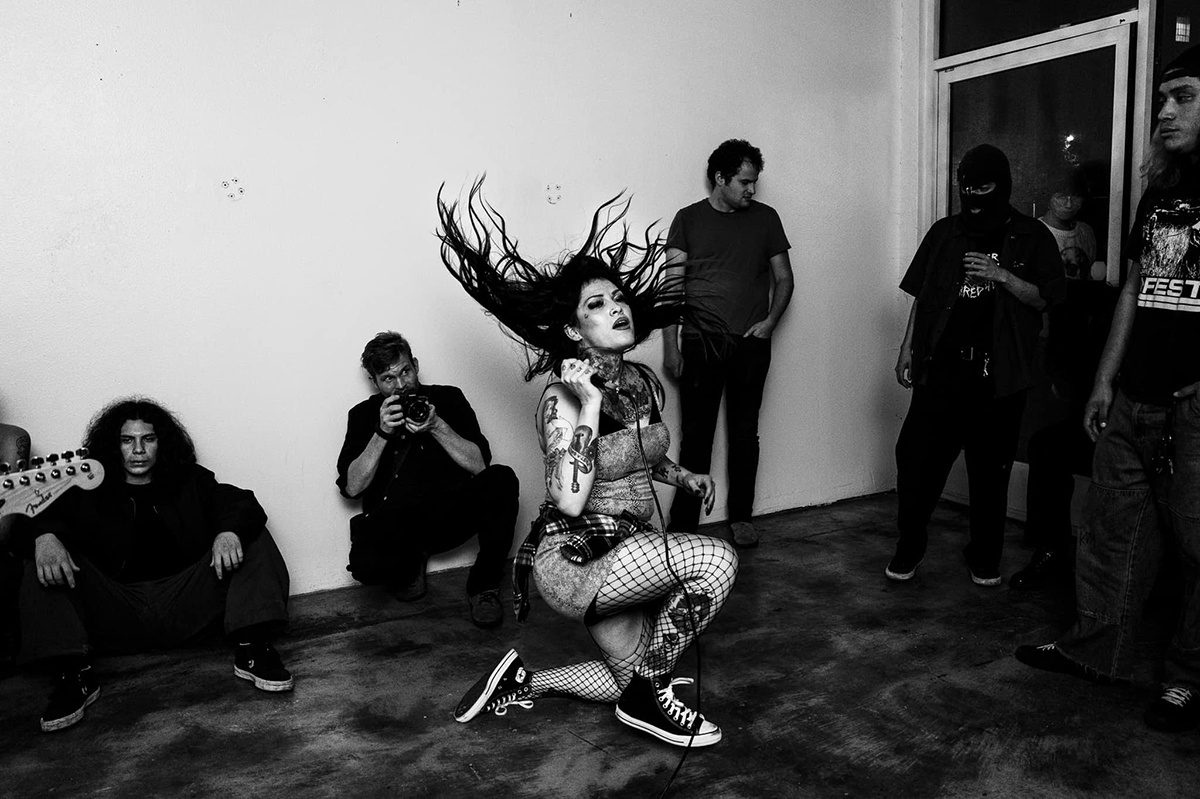 In addition to her research on Indigenous punk musicians, musicology doctoral student Kristen Martinez is also a vocalist for the band Observer Syndrome. (Courtesy of Kristen Martinez)
Kristen Martinez has always lived with a punk mindset.
The doctoral student in the Department of Musicology is balancing a range of projects centered on Indigenous punk music. A descendant of the Yaqui people of Sonora, Mexico, Martinez created the Indigenous Punks Archive on Instagram with her research, and she is a vocalist for the punk band Observer Syndrome. Martinez, a lifelong lover of punk and metal, said the lack of representation for Indigenous punk artists led her to research their history further.
"It's meaningful what these bands have done for their community, how they have done mutual aid (and) really looked out for each other," Martinez said. "That is something unique to Indigenous punk."
On a broad scale, Martinez said her research looks at the history of Indigenous punk throughout the time since its height during the '80s. But as a graduate student in the American Indian studies department, Martinez's thesis honed in on the Indigenous punk scene in Flagstaff, Arizona, which she said was ground zero for the growth of Indigenous punk and metal in the '80s and '90s.
[Related: New PEER Lab uses sensory experiences to explore music from global perspective]
While working on her master's thesis, Martinez said she wanted to find somewhere to share findings from her research, such as features on Indigenous bands and flyers for shows. This sparked the creation of the Indigenous Punks Archive, Martinez said. The page is a visual representation of how extensive Indigenous punk history is, Martinez said, and it has helped promote and build connections between artists.
The archive now has more than 3,000 followers and highlights international Indigenous bands, artists and creators. In addition to featuring contemporary and earlier artists, Martinez said the archive also shares flyers for shows, mutual aid funds, protests, art and jewelry from Indigenous creators.
When running the page on her own became difficult to balance with schoolwork and other responsibilities, Martinez said she turned to one of the archive's followers and close friend Cass Gregg. The bassist for the band Curtis Clear Sky & the Constellationz said he supports the archive as a co-creator and administrator by researching new Indigenous bands from around the world, including New Zealand, Australia and Mexico.
"A lot of people don't know about very seminal figures in music history who are Native," Gregg said. "There's always (been) these Native bands. … They're not always known or heard. Native people in general – we're still here. We're not living artifacts."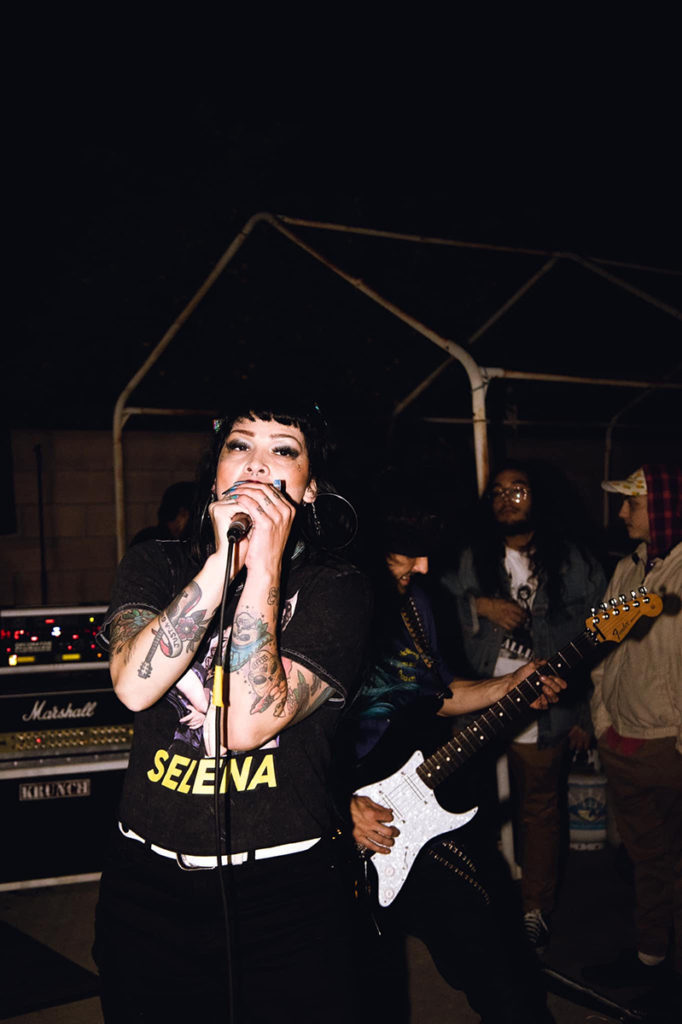 In addition to her academic work, Martinez is one of two singers for the band Observer Syndrome. On Nov. 6, the group debuted its first self-titled EP at a backyard show in Pico Rivera, California, Martinez said. Joining a band was always a goal of hers, and now that her son is older, Martinez said she was able to take the plunge and join Observer Syndrome two years ago.
"A big thing was … making (the band) a safe space or being an advocate for people, diverse people, folks of color, queer folks" Martinez said. "Now's the time, and they need a band that's going to have their back and put on a good show."
Observer Syndrome blends elements of punk and metal, Martinez said, and her son has also contributed to the group by drawing covers for their songs on SoundCloud. Martinez said the hardcore nature of their songs comes from her vocal exchanges with her co-vocalist on tracks.
[Related: Arturo O'Farrill creates inclusive community at UCLA through music]
Before the release of the EP, Observer Syndrome was featured on the band 1876's song "Nississa." Founding member of 1876 Gabe Colhoff, who is Northern Cheyenne and Blackfeet, said he sparked a friendship with Martinez when he was posted on the Indigenous Punks Archive. Colhoff invited Observer Syndrome to be on his band's EP as a way to repay her for the shoutout, he said.
"When people do right by you, you try and do right by them," Colhoff said. "I was like, 'I'm going to try and get her on a song,' and that was pretty much the best way I can say, 'Thank you.'"
"Nississa" means "little sister" in the Blackfeet language, Colhoff said, and the song tells the story of a woman who was assaulted by an off-duty police officer but overcomes the attack. Colhoff wrote most of the song based on the experiences of women in his community, but he said he wanted Martinez to tell the story on the song rather than himself.
In the future, Martinez said she and her band plan to release a full-length album and go on tour. Her hope is to turn music into a career, she said, so she can provide for her son and support his artistic goals as an aspiring tattoo artist. Still, Martinez loves to teach, and she said she aims to become a professor leading classes on Indigenous music.
"That whole punk mentality – of not caring what people think or fighting for what's right – even as a student, I feel like that mentality never goes away," Martinez said. "It's always lived with me."