UCLA community raises concern over water usage amid drought in California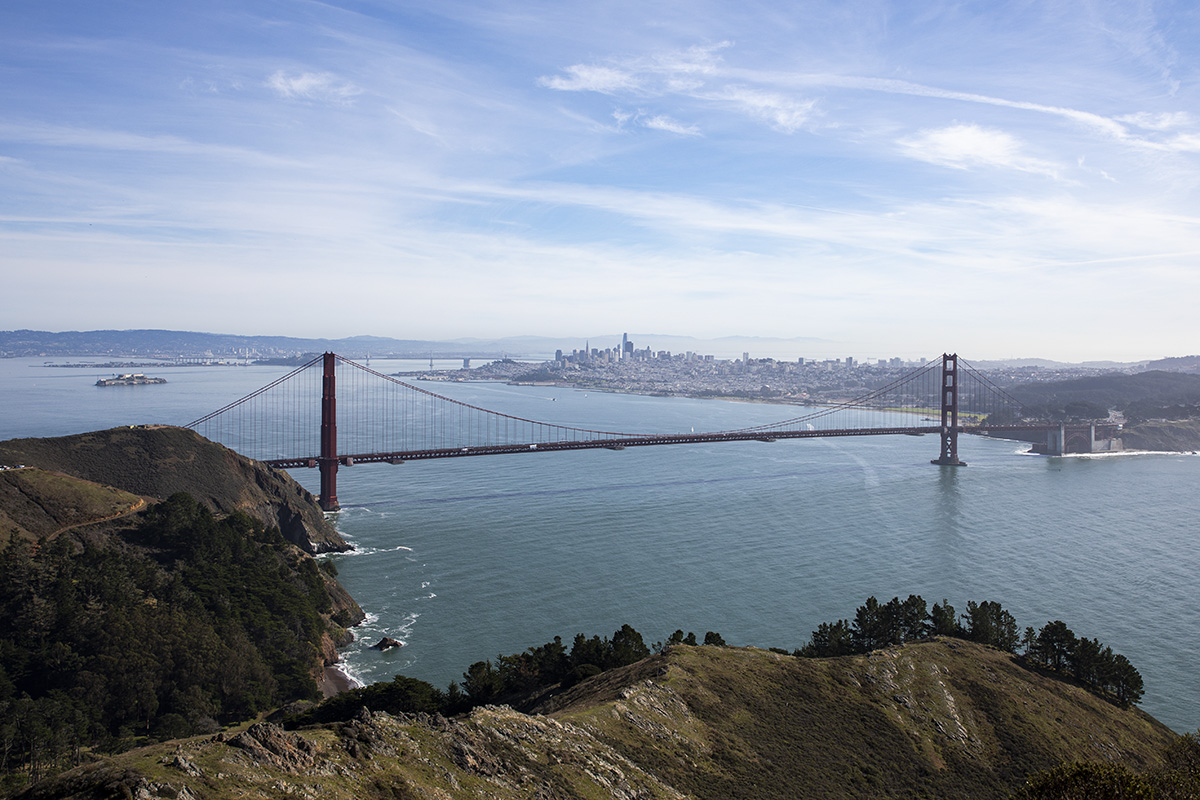 The Golden Gate Bridge in San Francisco, California. The state is experiencing one of the most severe droughts in more than a century, prompting Gov. Gavin Newsom to extend the drought emergency to Oct. 19. (Ashley Kenney/Photo editor)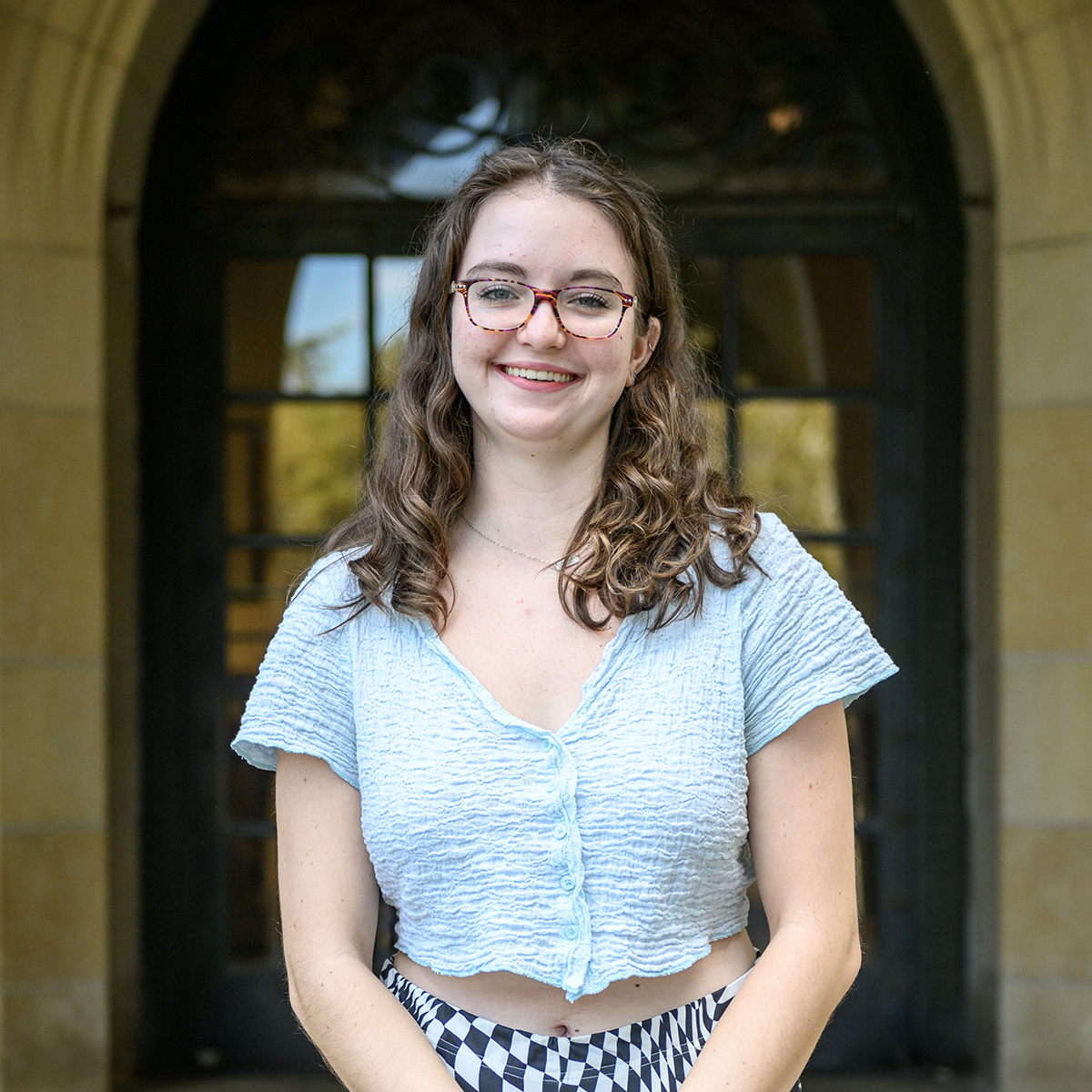 UCLA community members expressed concern about water shortages in California amid one of the worst droughts in state history.
After first declaring an emergency proclamation April 21, Gov. Gavin Newsom extended the drought emergency to Oct. 19, giving the State Water Resources Control Board more authority to ban wasteful water usage. The extension comes after the two driest years that have depleted water reservoirs, according to a statement from Newsom's office.
Nurit Katz, the chief sustainability officer at UCLA, said she hopes the declaration will emphasize the severity of the drought to Californians and promote more action to conserve water.
In 2016, the average residential water use was found to be 85 gallons per person per day, lower than the averages from previous years because of increased restrictions on water usage but still high, according to the Legislative Analyst's Office.
However, the state of California has not done much to curb water consumption, said Stephanie Pincetl, a professor at the UCLA Institute of the Environment and Sustainability and the director of the California Center for Sustainable Communities.
Part of this comes from a general lack of official regulation, she said, but added that the failed recall against Newsom also may have impacted the state's response. The recall was the major focus of Newsom's attention for a couple of months, and Pincetl said that it likely would have been politically delicate for Newsom to expand on water conservation.
However, Pincetl also said the state is only one factor in the whole water system. The Metropolitan Water District, a special district that provides water to 26 agencies in Southern California, is an important aspect of providing Californians with the necessary water, she added.
However, the Metropolitan Water District did not alert the public about low levels in water reservoirs until a recent change in leadership. According to its website, it declared a drought emergency Nov. 9, calling for more conservation efforts and programs.
"I think it's too simple … to point the finger at just the state," Pincetl said. "My question would be, 'Well, why did Metropolitan Water District, through the summer, claim that we were going to be OK on water, that we had a big reservoir (and) that we didn't have to worry about it?'"
Robert Reny, a water resources data specialist, also said that certain regions are extremely dependent on receiving water from the California State Water Project, a water storage and delivery system that provides clean water to 27 million Californians, according to its website. However, going into next year, there is going to be close to zero water from the State Water Project.
Reny added that the State Water Project's supply of water is so depleted because of insufficient rainfall that, even now, Southern California is only receiving 5% of water from the system.
"(It's) the places that are reliant on the state that are kind of in the most trouble right now," he said. "It's very much an infrastructure issue. If you could get the Colorado River all the way over to … places on the west side that are more reliant on the State Water Project, then it wouldn't be as big of a problem."
Reny added that many conservation efforts have been centered around infrastructure issues, such as the dependence on the State Water Project, as well as lowering water usage in agricultural areas.
Both he and Pincetl said that Californians can also be more conscious about their water usage.
The state should ban new lawns because about 50% of water used by single-family households goes to watering their lawns, Pincetl said.
In terms of University-wide policies in regard to water conservation, all 10 campuses have agreed to a water reduction target of reducing potable water consumption by 36% by 2025, Katz said.
Katz added that last year, the University of California was able to reduce water usage by 47%. However, she added that a large portion of this decrease was due to the COVID-19 pandemic and the reduced number of students on campuses. With students returning to campus this academic year, the UC has to face new challenges related to water usage, she said.
"UC has made a lot of progress and saved millions of gallons of water, but there's always still more that needs to be done," Katz said.
People do not realize how essential it is to conserve water because many have forgotten that California is even in a drought, she added.
"A lot of people think, 'Oh well, I'm one person, what can I do?'" Katz said. "But there's 80,000 of us at UCLA, so little actions do add up."
Despite the need for better conservation efforts, Pincetl said that excessive water usage and the drought are two separate problems. California has historically always had periods of drought, so climate change is not solely to blame. However, greenhouse gas emissions do exacerbate the effects, she added.
Reny said he is concerned by the increased dryness and loss of snowpack – an accumulation of slow-melting snow in mountainous areas – as the Earth warms. Reny added that snowpack is very important to California's water system because as snow melts, reservoirs fill.
"I think that California probably has enough water to sustain most of our activities," Pincetl said. "However, we have no water to waste. And so we should think about what our priorities are for water and the urban environment."
Hamilton is the 2023-2024 News editor and a Copy staff member. She was previously the 2022-2023 national news and higher education beat editor and a national news contributor. She is also a third-year gender studies and political science student minoring in professional writing.
Hamilton is the 2023-2024 News editor and a Copy staff member. She was previously the 2022-2023 national news and higher education beat editor and a national news contributor. She is also a third-year gender studies and political science student minoring in professional writing.