UCLA alum's short film 'de closin night' tackles questions of identity, belonging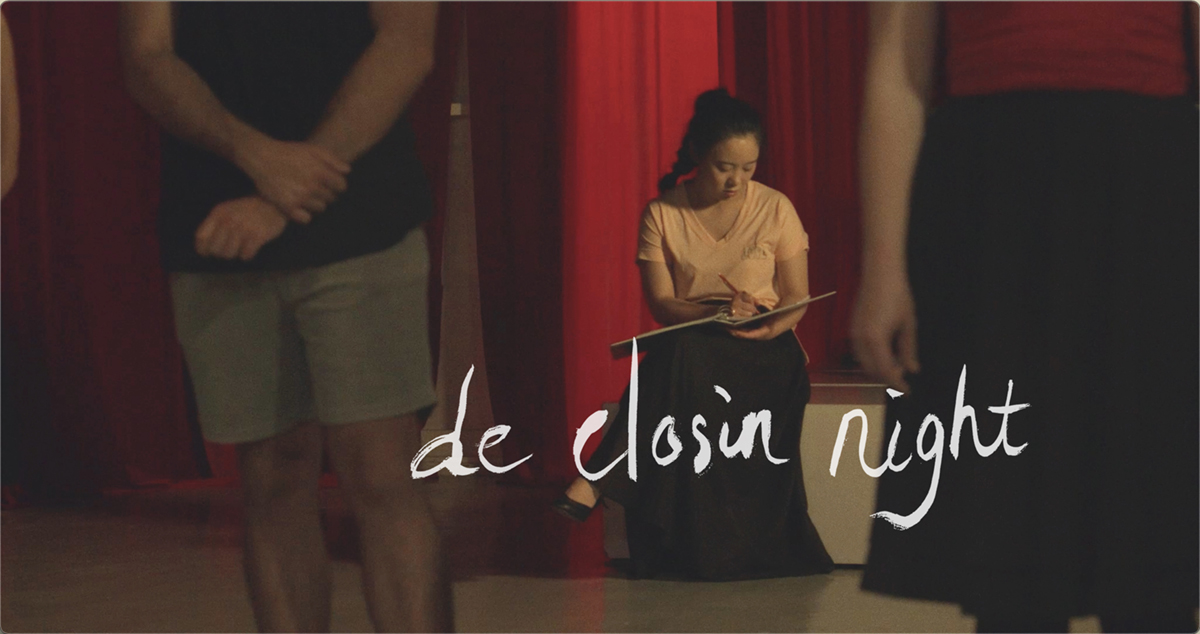 Alumnus Ella Rouwen Chen's film "de closin night" follows the story of Siyi, a Chinese theater student navigating her self-identity as a performer. (Courtesy of "de closin night")
This post was updated Nov. 14 at 9:53 p.m.
Putting on an American accent doesn't mean "closing" out self-identity.
Almunus Ella Rouwen Chen's short film, "de closin night," recently finished post-production and is on track to premiere to general audiences. The film follows the story of protagonist and Chinese theater student Siyi (Ella Rouwen Chen) as she attempts to get rid of her accent in hopes of landing a role in her college performance. In writing the story, Chen said she was inspired by her own struggles as one of the few international and English as a second language students within UCLA's theater program.
"Overall, I loved my program, but it did feel like sometimes it was really hard and then I had this extra barrier from everyone else," Chen said. "I (felt) like I'm not fully as capable as my American peers because I had an accent, and then sometimes I (felt) like it was in the way of my casting. "
The title "de closin night" was drawn from the pronunciation of "the closing night" but with a Chinese accent, Chen said. She struggled with pronouncing certain sounds such as "th," using a "d" sound instead, and words ending with "-ng" as she said they are pronounced differently in Chinese than in English.
With the obstacles Chen faced being an international student studying in America, she said the line between using an American accent for a role without sacrificing one's sense of self-identity can be difficult to navigate. Through the teachings of voice and speech professors, she said she was able to learn that putting on an American accent can be learned in a way that is technical rather than personal.
"It could just be something that you practice your muscles to be used to and to train your ears to be able to pick up that sound," Chen said. "But if you're not guided by the right people or who don't really have a lot of experience working with international students, it could easily be negating your self-identity."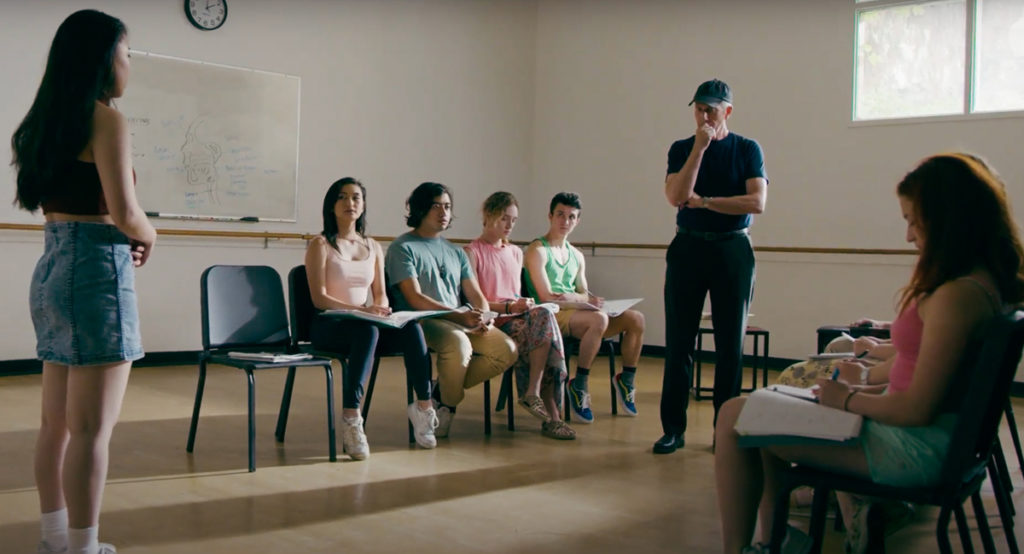 [Related: UCLA professor weaves in sensory experiences, new perspectives through films]
Outside of her acting, voice and speech classes, Chen said she also briefly explored screenwriting through her coursework. But because of her limited experience in the craft, the entire writing process for "de closin night" took Chen a total of seven months, in addition to time spent editing with the feedback she received from friends within the film industry, she said.
As the lead actress and one of the co-producers, Chen recruited a majority Asian female crew, including co-producer Brielle Yuke Li, to help her through the process. Li said she resonated with Chen's story of being an international student, particularly within the entertainment industry. With her background in screenwriting, Li said she struggled to acclimate to English grammar and the American culture that surrounded her.
"In our film, we want to softly touch on the difference between Asian people in the U.S. and Asian Americans," Li said. "There are also millions of international people who are not American, but they're still in this country. I don't think we see their lives, and I feel like there's rich stories there."
While most screenwriters also set out to direct their own projects, Chen said she wanted to place her entire focus on acting while on set, leading her to place Shicong Zhu in the position of director. As with many other independent short films, the crew had limitations when it came to bringing Chen's story to life, such as a restricted budget and tight deadlines. However, with the help of the UCLA theater community, Chen's classmates offered their help as both background actors as well as supporters throughout the process.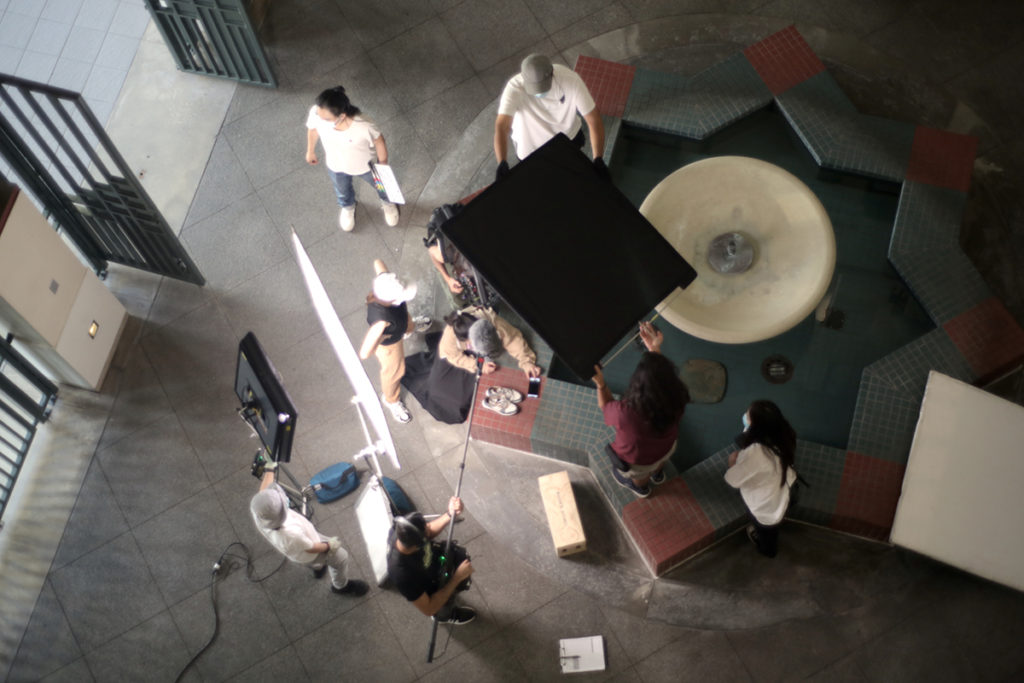 [Related: UCLA student embraces AAPI heritage through tattoo artistry]
For Zhu, directing this film was a new experience, as she had previously only directed her own scripts. Zhu said the process required significant collaboration with Chen to discuss and navigate what it was like to be in her shoes, not only to accurately transfer Chen's experience onto the screen but also to transfer it in a way that would be palatable for their audience.
"It's an organic process working with someone who has the real experience, has the real emotions, and tuning that in for the camera, tuning that in for the filmmaking," Zhu said.
Although there is no set date for when the film will premiere, Chen said the team is planning on releasing two versions of "de closin night" – one with animation and another without. While the animated version is still in the process of being finished, Chen said the unanimated version has already been submitted to multiple film festivals. She said she hopes that through her film, her audience will recognize that people who have accents hold the same capability as their American counterparts.
"We hope that (the audience) will be able to see their international colleagues more as peers … and that we could break a little bit of barriers for international artists in this country," Chen said.