UCLA student embraces activism, community with sustainably sourced crewnecks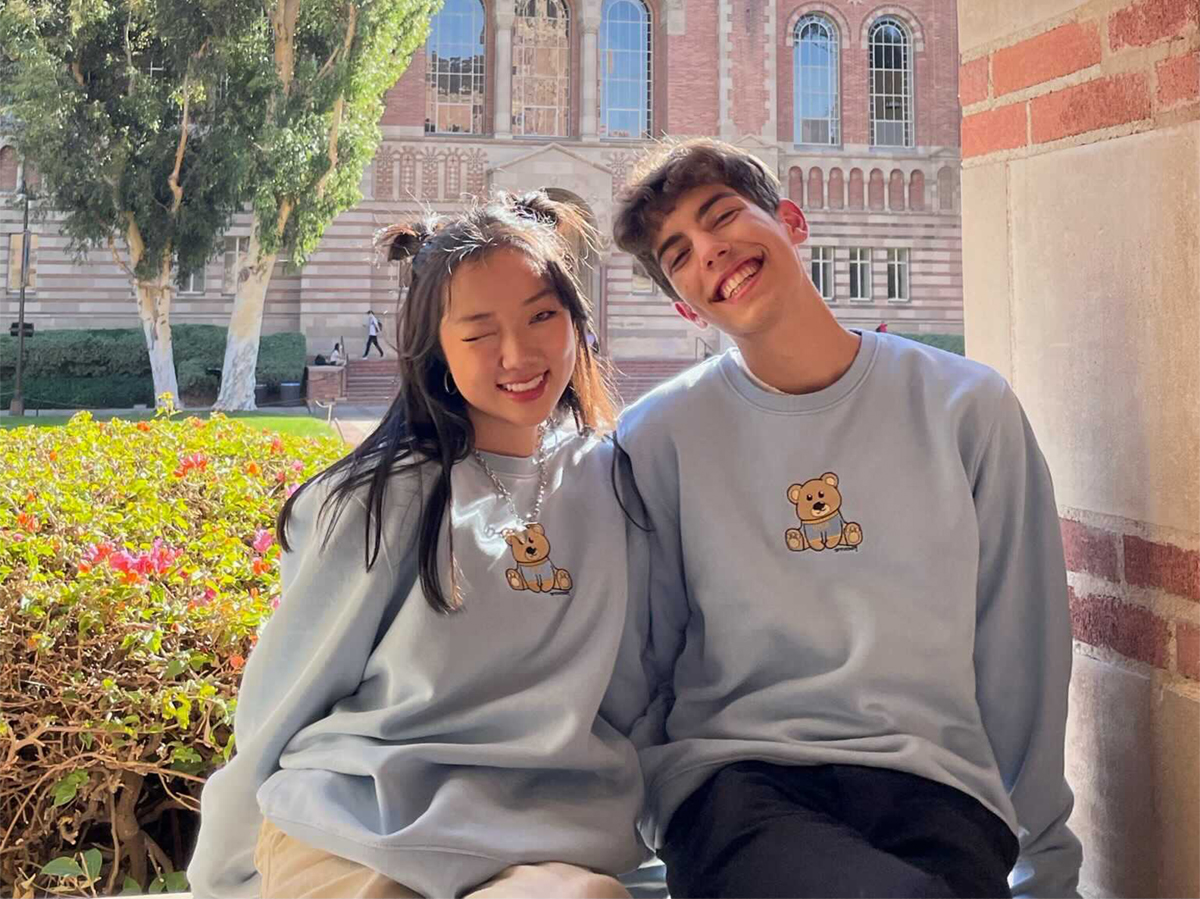 Rooted in activism and sustainability, Ditch Day Apparel aims to place a fun spin on college gear. The company was founded almost a year ago and bases it's business model on limited drops and slow fashion. (Courtesy of Yoonji Kim)
Correction: The original version of this article incorrectly referred to the mathematics of computation major as the computational mathematics major.
This post was updated May 21 at 8:23 p.m.
Ditching fast fashion, Ditch Day Apparel stitches their way to sustainability.
Founded in December 2020, Ditch Day aspires to bring trendy and sustainable crewnecks to every college campus, technical design coordinator and lead model Yoonji Kim said. Originally recruited as an employee for Degree in Tea, a social justice magazine that was the precursor to Ditch Day, the first-year mathematics of computation student said she designed and modeled crewnecks with embroidered patches to fundraise for charity. After going viral on TikTok, Kim and fellow founders rebranded themselves as Ditch Day Apparel, a name that was inspired by senior ditch day, she said.
"We started advertising these crewnecks on TikTok, and one of our TikToks absolutely blew up," Kim said. "We (donated all the funds) but then decided to rebrand into Ditch Day Apparel and (make) our own little business."
[Related: Student expands new apparel, accessory brand one stitch at a time]
Although Kim didn't join the fashion industry until recently, she said she was interested in fashion from a young age. In high school, she created an Instagram account where she posted daily pictures of her outfits, which she said allowed her to explore beyond basic aesthetics and express her individual identity. By experimenting with different hairstyles and accessories, she said the account was a fun way to discover her camp-inspired style.
Reflecting her goal of originality, Kim said Ditch Day features crewnecks that range from bright pastel colors with dainty animated college mascots to neutral crews with dopey looking characters, such as their brown crew embroidered with a droopy-eyed frog wearing a cowboy hat. She said the brand aims to stray away from the generic college sweatshirt and hopes to approach college merchandise with a more liberal path.
"I feel like our brand itself is very out there and bright with the graphic designs," she said. "I really like our 'zooted' series. It's very Ditch Day – those designs represent Ditch Day pretty well."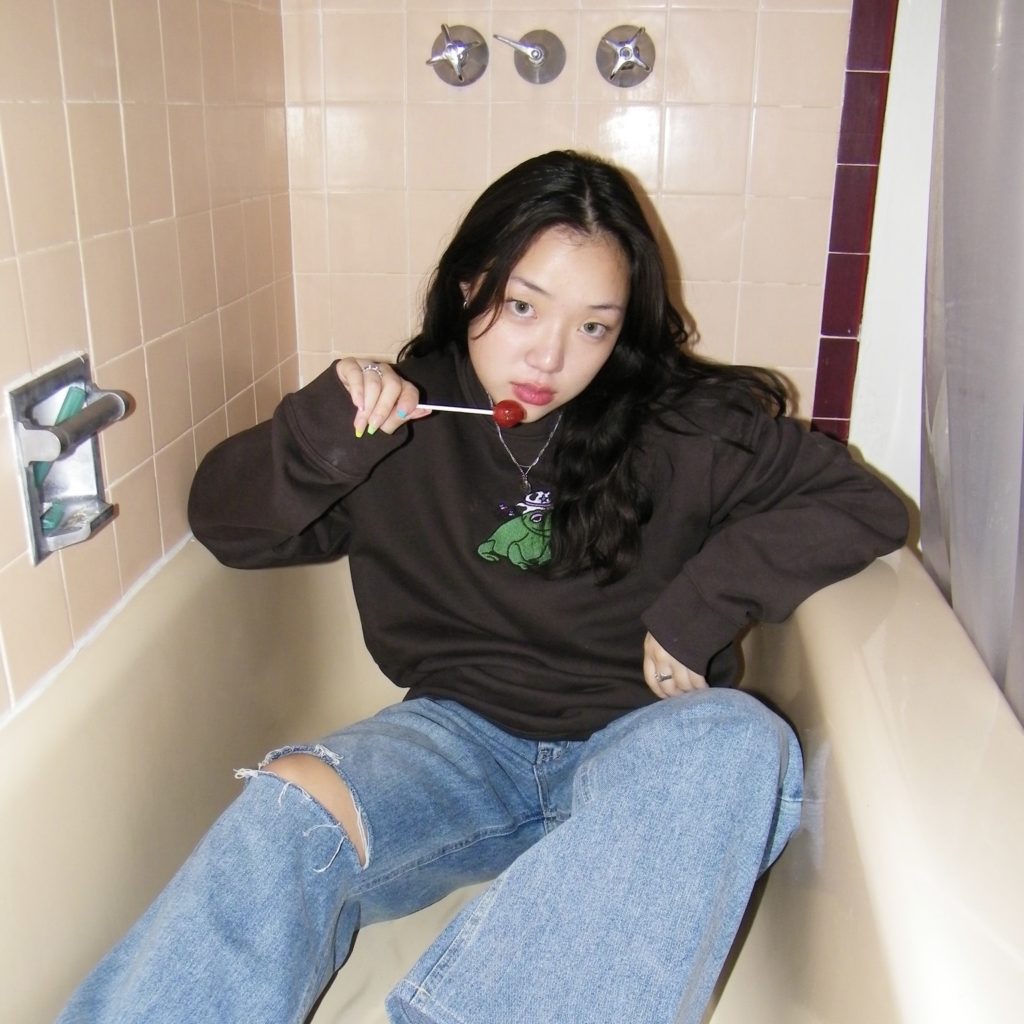 Ditch Day's creative director, Lark Chang-Yeh said most of Ditch Day's designs draw inspiration from psychedelics. One of their featured crewnecks, fittingly named "ZOOTED FLOWER," displays three derpy flowers, with the middle flower striking a stoned expression, she said. Setting themselves apart from overworn aesthetics with their simple and silly designs, Chang-Yeh said the brand hopes to create crewnecks customers have fun wearing.
Apart from focusing on the individuality of their crewneck designs, Kim said she and the co-founders of Ditch Day pride themselves on producing crewnecks with sustainable materials that are ethically sourced. Switching to crewnecks made in the United Kingdom from organic cotton and recycled polyester, Kim said Ditch Day hopes to create higher quality merchandise and reduce clothing waste. Inspired by their increasing demand, she said the company decided that this change would generate a smaller impact on the environment by influencing customers to purchase from other sustainable businesses and stray away from fast fashion.
Enticed by the authenticity of Ditch Day's brand, Kim's roommate and first-year neuroscience student Anne Zhao said she purchased from Ditch Day Apparel knowing she was supporting a sustainable cause. She said she was drawn to the brand by Kim's direct involvement in designing and promoting the crewnecks as well as the brand's persistence to stay true to their activist roots.
"(Ditch Day) appealed to me because I knew it came from a place of good intentions," Zhao said. "Despite becoming their own brand (instead of) just merch of this activism group, they still stay true to (the original message)."
In addition to promoting sustainability, Kim and the Ditch Day team still present themselves as an activism group, Zhao she said. Recently, in August, Kim said the team launched a fundraising campaign selling printed sustainable tote bags starring textile patterns and donated all the profits to Afghanistan refugees.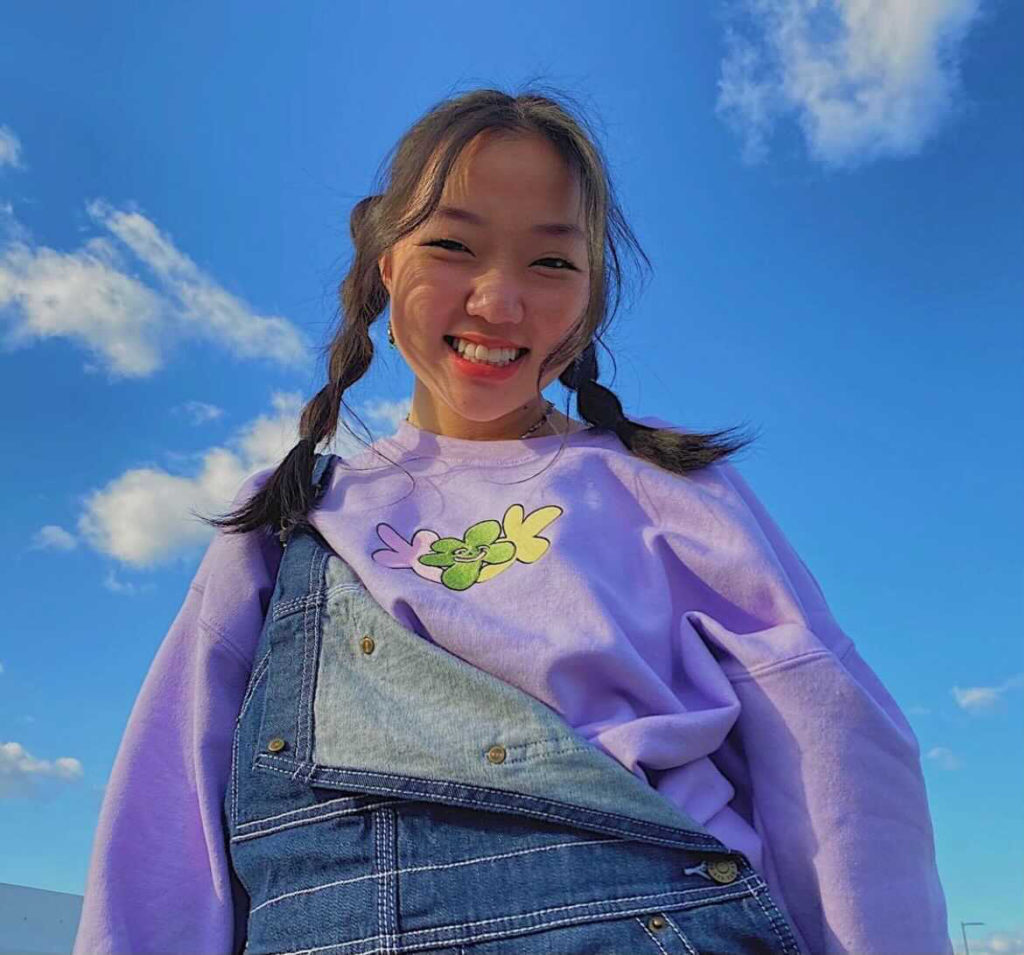 [Related: UCLA student tailors creative outlet into embroidery business]
While the demand for Ditch Day crewnecks continually grows, Kim said the brand still implements limited drops because she and the other founders are students in college. Between school and their own social lives, she said they don't have enough time to meet customer demands. Each drop sells out in a few hours, Kim said, and the limited drops unintentionally create a sense of exclusivity for their customers and generates anticipation for their next drop.
"I really like the limited availability because it makes us more interesting, more mysterious," Kim said "It's like (waiting) for concert tickets to drop right on the dot … I feel like it's the charm of our brand."
For now, Ditch Day only carries crewnecks aligning with the colleges of the founders: UCLA, UC Berkeley and UC Davis. Moving forward, Kim said she hopes that Ditch Day is able to expand their merchandise to include other colleges and products such as tote bags. She said a big part of Ditch Day is its community beyond her own social circle, and the fact that students she has never met can recognize the merchandise.
"Seeing our crewnecks everywhere and the community aspect boosts our motivation to spread our brand further and reach out to bigger audiences," Kim said.