'Succession' season 3 recap – episode 3: 'The Disruption'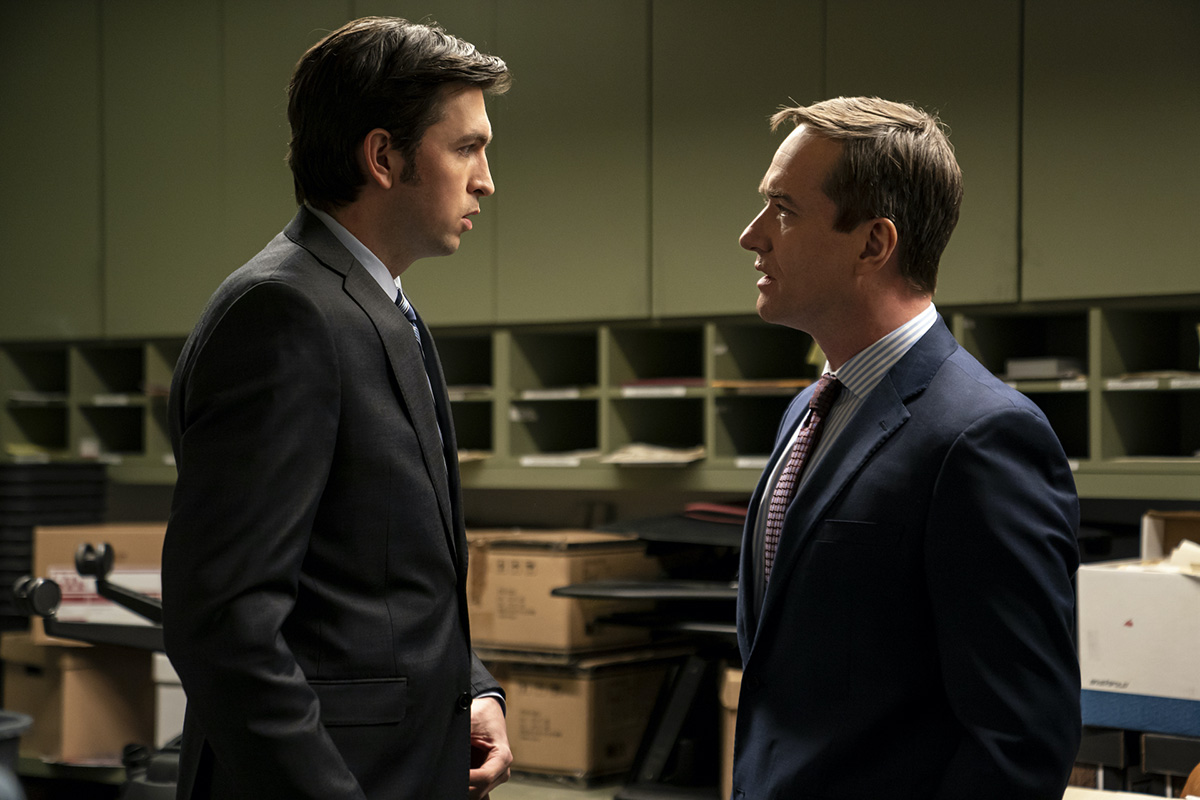 Nicholas Braun (left) and Matthew Macfadyen (right) play Greg Hirsch and Tom Wambsgans in "Succession." (Courtesy of Macall B. Polay/HBO)
"The Disruption"
Directed by Cathy Yan
HBO
Oct. 31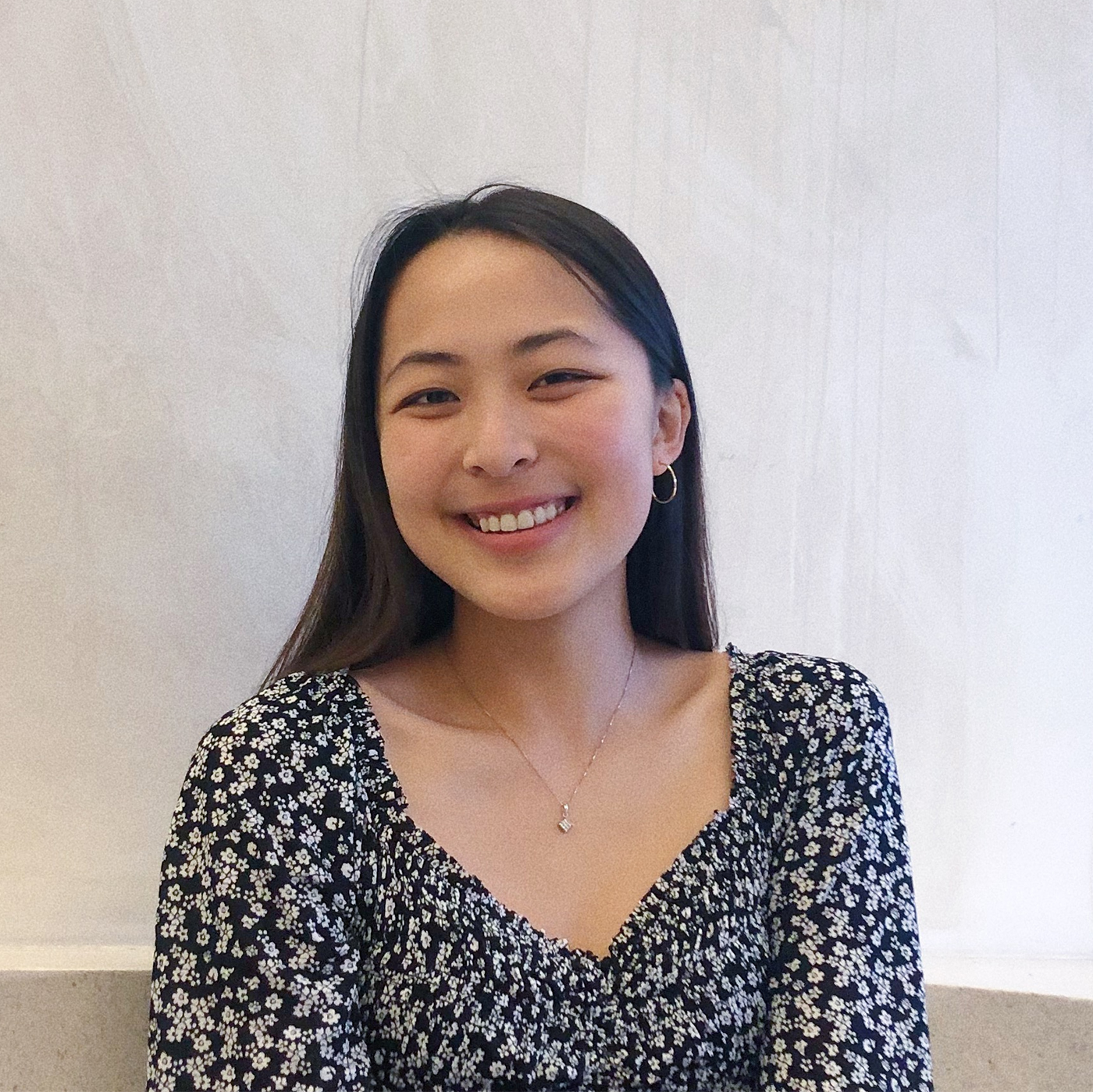 An unexpected disruption ends in scorched ties between a brother and sister.
With a knockout third episode, the latest season of "Succession" latches onto its momentum and rides the wave of quality and intensity. Following the misfired conversation between the Roy siblings in the previous installment, Kendall (Jeremy Strong) meets with a journalist who notes his obsession with his image, which Kendall says is simply in his blood. When asked about his siblings, he tenses and sobers up, feeding the journalist vague words to deflect. The remainder of the episode is in delicate balance as Kendall walks a tightrope, leaving viewers wondering when he will fall.
Kendall has essentially embarked on a publicity tour, building on the traction he gained after his public message. Most prominently, he is mentioned on Sophie Iwobi's (Ziwe Fumudoh) satirical late-night show in a segment that is obviously detrimental to his image, but Kendall convinces himself it is good publicity. In such moments of doubt triggered by invasive tweets or mentions of his addiction – expertly conveyed by Strong with minute changes in the gaze of his eyes or facial – Kendall erases them in an attempt to hold together his fantasy.
[Related: 'Succession' season 3 recap – episode 2: 'Mass in Time of War']
Meanwhile over at Waystar Royco, tense dynamics play out between Logan (Brian Cox) and the women in power as Logan continues to manipulate and intimidate his close circle behind the scenes, despite stepping down from his official title. Where he would frequently consult Gerri (J. Smith-Cameron) for strategic advice, it is apparent he has developed a brand of hatred for her, born of misogyny and fear upon her appointment as interim CEO. But it is Logan's relationship with Shiv (Sarah Snook), his only daughter, that is the more compelling one, drawing upon two seasons worth of father-daughter relationship explorations.
Although Shiv was joking when she responded to Kendall's brutally honest statement with, "Sure, you're the real me. And I'm the real you" in last week's episode, her words are becoming true. Throughout the episode, Shiv is drawn closer and closer to her dad and becomes more like him in the process – brash, vicious and ruthless. At one point in the episode, Logan closes multiple sets of doors around her to figuratively and literally lock her in his grasp.
Her well-prepared speech is unpleasantly interrupted by an ironically selected Nirvana song blasted over speaker, and when she cannot seize back the situation, she leaves and quietly breaks down. It is suggested that the disruption was staged by Kendall, Shiv's foil who believes in his delusion that this terrible move is a righteous one. Despite apologizing to Shiv for his harsh words during their sibling meeting in an attempt to rectify the slight snag in their relationship, this disturbance makes a larger one, leading Shiv to storm into Kendall's office with unshed tears of rage and degradingly spit in one of his books.
[Related: 'Succession' season 3 recap – episode 1: 'Secession']
Filled with anger and resentment, Shiv drafts an even more horrible open letter – which Connor (Alan Ruck) calls "a Times New Roman firing squad" – attacking Kendall's history with addiction and mental illness, and he asks her other brothers to sign it. Despite its accuracy, to which they all admit, Roman (Kieran Culkin) and Connor decline to sign it because airing out their brother's struggles and betraying his trust for political gain rightly makes them feel uneasy. Whereas Shiv shows echoes of her father in her selfish behavior, her brothers show a sense of decency and perhaps a brotherly bond.
Eventually, Shiv releases the letter and Kendall is informed before his scheduled appearance on Iwobi's show. He initially keeps it together and brushes it off as nothing, but in a somber shot following him walking down a hallway, he breaks down and finds himself in a back room, holding himself amid a tangle of wires like a child. Shiv stabbed him at his most vulnerable spot, and this was a betrayal Kendall could have never fathomed and does not want to believe. But when Kendall is at his lowest, he receives news of the FBI raiding the Waystar building, the ghost of a smile clouding his face.
Most compelling, again, are the performances. Shiv's character progression from the black sheep to a player trapped in her father's web by her own pride and lust for power is amplified by Snook's captivating acting. Kendall's inevitable breakdown is fully embodied by Strong, who conveys worlds of emotion without a single word. Additionally, director Cathy Yan's intelligent choices in the episode excellently highlight every quiet moment of reflection and chaotic group sequence, dwelling on the actors' faces or exploding with tension when need be.
After the disruption comes the rumble, and after the rumble comes the quake.