TV preview: Fall features premieres of highly-anticipated new and returning series

(Katelyn Dang/Illustrations director)
This post was updated Oct. 7 at 6:09 p.m.
The summer sun is quickly fading, but autumn's upcoming releases are burning up television screens.
From crowd-favorite romance thrillers and football dramas returning for more fiery seasons to a brand-new Marvel hero series stirring up fan excitement, viewers can expect to be bingeing at least one show in this fall's TV lineup.
Keep reading for the Daily Bruin's top small screen picks this fall.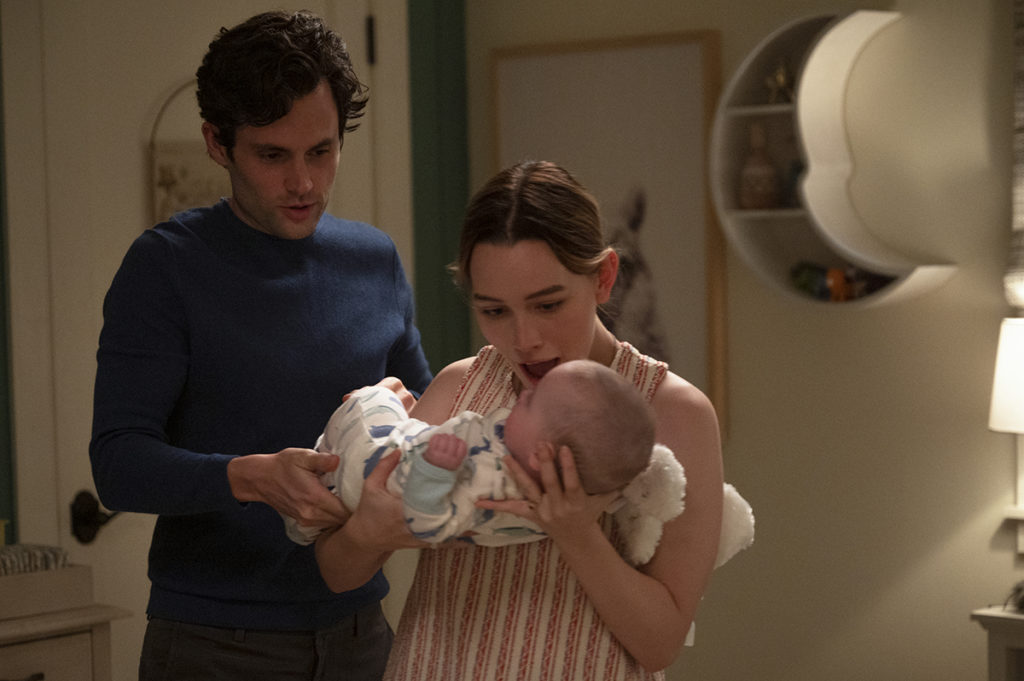 You, season three (Netflix)
Netflix's most sinister couple is hitting the suburbs.
Releasing Oct. 15, the third season of "You" finds Joe (Penn Badgley) and Love (Victoria Pedretti) out of Los Angeles and living up north in the suburban neighborhood of Madre Linda, California, as newlywed parents. Despite his intentions to be a role-model father for his newborn son, Joe has once again found a new obsession to prey on. But this time, he is under the watchful eye of his wife, who is more than aware of his compulsive tendencies.
Set in a new environment with a fresh cast of characters like librarian Marienne (Tati Gabrielle) growing suspicious of Joe's neighborhood activity and suburbanite Matthew (Scott Speedman), who has his own skeletons in the closet, the trailer highlights the lethal toll that secrecy will take on Joe and Love's marriage. As shots of the killer duo presumably burying a dead body are juxtaposed with their therapist's ironic commentary about how the two are not murderers, it's safe to say the third season will deliver on the dark sardonic humor and sickly twisted tone that characterizes the show.
With the return of basement cellars, body bags and baseball caps, it seems old habits die hard.
– Alexis Jones
[Related: TV preview: Summer shows to beat the heat with fresh storylines, new releases]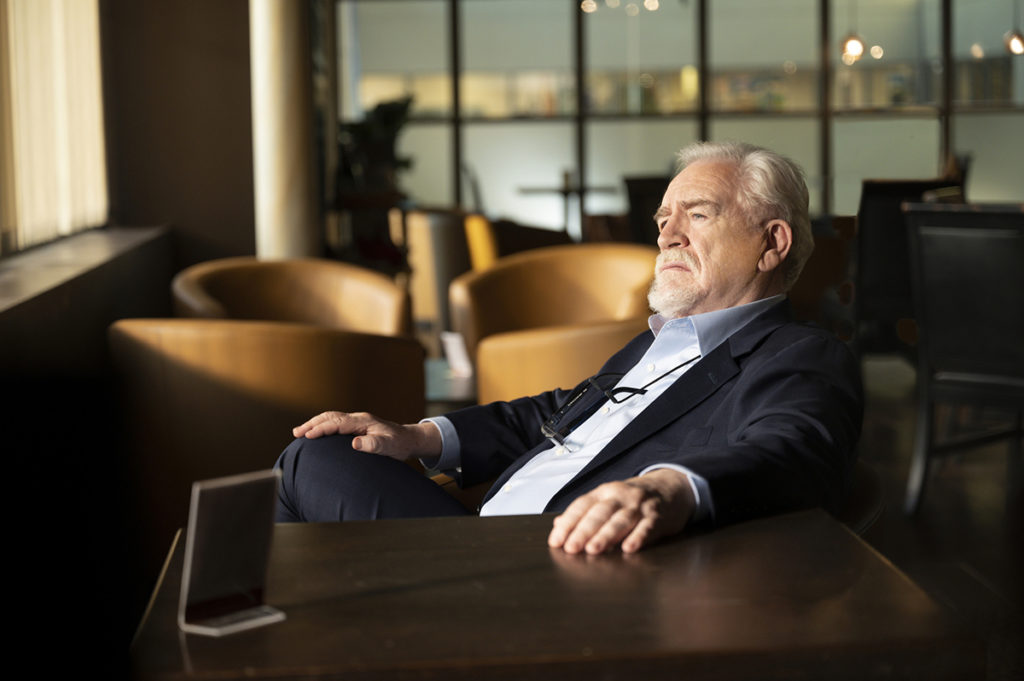 Succession, season three (HBO Max)
Civil war has broken out among the Roy family.
"Succession" is finally back nearly two years after season two's explosive end. Releasing on HBO Max on Oct. 17, the new season delves into the aftermath left by the disastrous bomb Kendall Roy (Jeremy Strong) dropped on his father Logan Roy (Brian Cox), leaving the entire Waystar Royco media conglomerate – and the Roy family itself – in shambles.
Pitting sibling against sibling and father against son, this season is upping the ante as family members strategize and conspire against each other – all for their own personal gain. The show's creators have thrown fans further off their tracks with sly promotional posters that signal shifting allegiances within the family. The trailer also promises an exciting ride as Logan and Kendall go head-to-head, and guest stars such as Alexander Skarsgård, Sanaa Lathan and Adrien Brody add to the mix.
With the razor-sharp, witty writing seen in the previous two seasons, the show is set to embark on a well-earned redemption journey for "Succession's" number one boy, Kendall.
– Breanna Diaz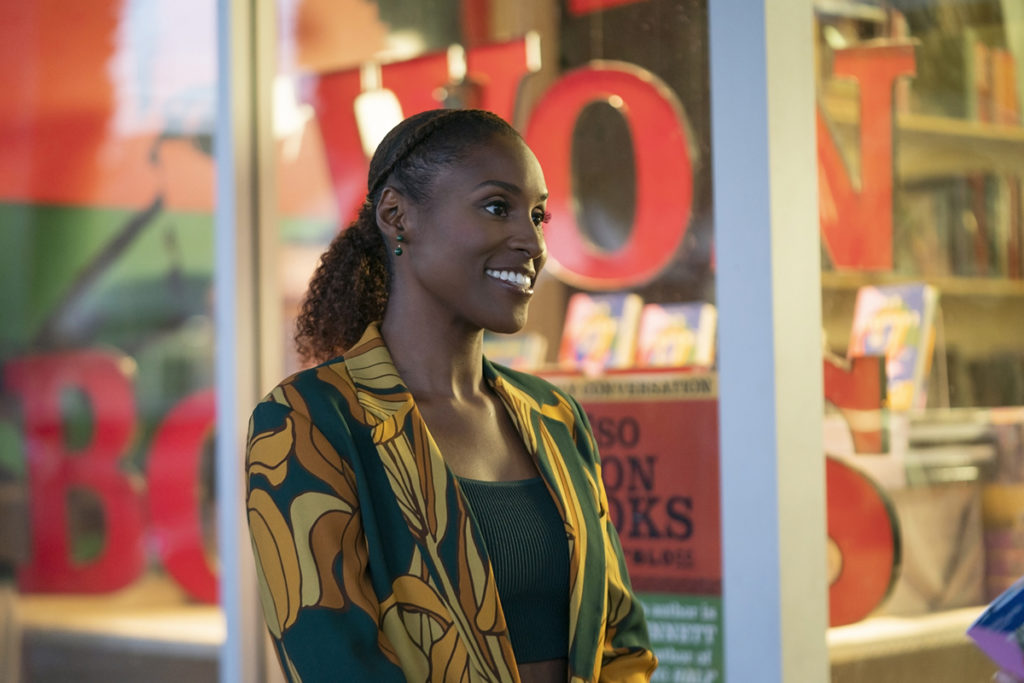 Insecure, season five (HBO Max)
Issa Rae is ready to leave her mark with the final season of "Insecure."
The newest installment of the Emmy Award-winning series premieres Oct. 24 on HBO Max, bringing back its beloved characters and their engrossing, complex storylines. As Issa (Issa Rae), Molly (Yvonne Orji), Lawrence (Jay Ellis) and the rest of the vibrant friend group enter a new chapter of their lives, they must evaluate and deal with their past decisions, many of which can directly affect their futures.
The trailer gives a glimpse of Issa and her friends contemplating how they would like to leave their mark on the world, whether it be through event planning for the community, providing for their families, pursuing their careers or exploring creative interests. With the characters undergoing formative changes, the upcoming season seems to be rather introspective while also maintaining the show's typical comedic tone.
Before Issa Dee turns back into Issa Rae, fans will have one last chance to laugh with the hilariously relatable character in the fifth season of "Insecure."
– Lily Rafat
[Related: TV preview: Winter shows to spotlight new and returning female leads]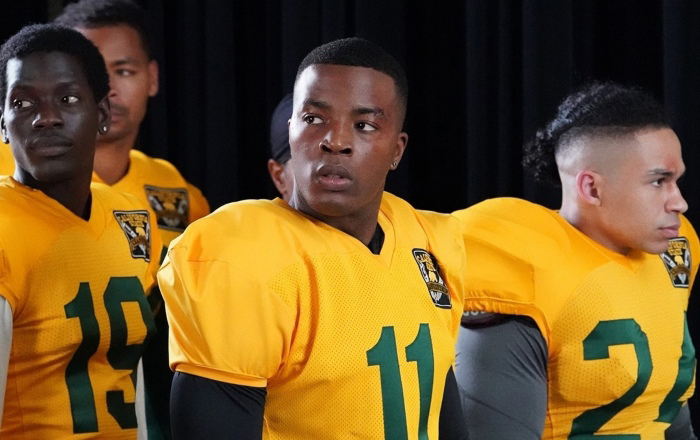 All American, season four (The CW)
Now that the offseason is officially over, it's time for viewers to suit up.
The football-centric CW series "All American" returns to television screens Oct. 25 for its fourth season premiere. The upcoming season will most likely grapple with the shocking fallout of Coop (Bre-Z) getting shot, running the emotions of her friends and family higher than the stakes of the championship game.
In the show's previews, protagonist Spencer James (Daniel Ezra) finds himself reevaluating his commitment to his full-ride college scholarship and future football career as his best friend's life hangs in the balance. Likewise, the students, parents and faculty at Beverly Hills and Crenshaw tackle their own problems – both personal and professional – as they finish out the school year and configure a future game plan.
As the lineup of cliffhangers moves to first string, the conflict of this season's playbook will surely make for a dramatic kickoff.
– Alexis Jones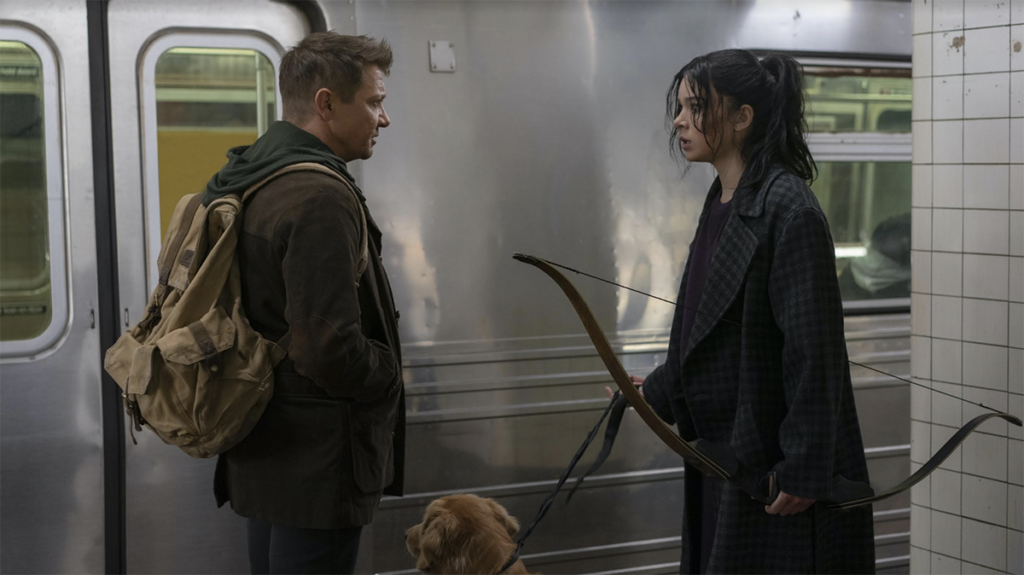 Hawkeye (Disney+)
A new face is playing tag team with Clint Barton this fall.
Premiering Nov. 24 on Disney+, "Hawkeye" will follow Barton's (Jeremy Renner) return to a mundane life with his family until newsworthy vigilante Kate Bishop (Hailee Steinfeld) attracts his attention and works alongside him to defeat a new threat. According to the trailer, the series will explore Barton's backstory prior to the Avengers as well as his notorious assassin life following Thanos' first snap – and he will ultimately pass the Hawkeye mantle to Kate after his long dedication to the role.
Although the first trailer premiered just last month, audience members have been eager to see Steinfeld's character come to life following leaked set pictures. Moreover, many viewers are also anticipating her arrival to be the beginning of the formation of the Young Avengers – an alliance she is theorized to lead. Fans are also expecting to see Yelena Belova (Florence Pugh) join the series, as her witty humor and honest character portrayal in "Black Widow" was praised by critics.
With a quirky personality and impressive expertise, Marvel's newest archer is sure to hit the bullseye for viewers.
– Brandon Sanchez