The Quad: Week zero festivities offer Bruins opportunities to reconnect with campus, peers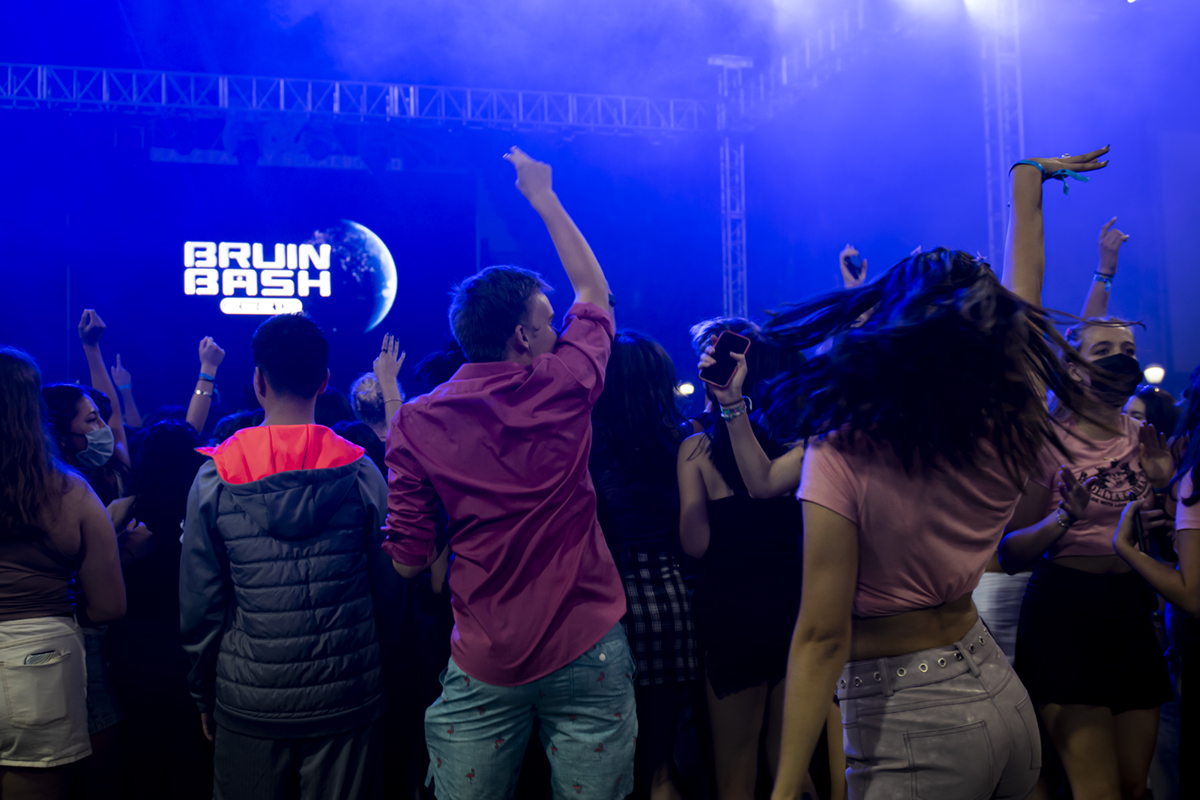 One of the many week zero traditions is Bruin Bash, a concert which invites popular artists to perform at UCLA. This year, UCLA invited performers Tkay Maidza, Yung Baby Tate and Rico Nasty. (Chelsea Rose Westman/Daily Bruin)
After 18 months of remote learning, the previously desolate UCLA campus is now brimming with excitement and anticipation for the upcoming school year. From the Enormous Activities Fair to zombie tag, many Bruins were able to partake in the week zero traditions reflecting the True Bruin Welcome.
One of the most popular and packed UCLA tradition is the annual Westwood Block Party, which took place Sept. 19 on Broxton Avenue. The event boasts fun games, local foods, musical guests and even a Ferris wheel.
Third-year data theory student Erik Bach said he attended the block party for the first time this year.
"It was kind of crazy. … It was like COVID never even happened," Bach said. "The vibes are immaculate. It's basically what I expected from coming here, like a lot of people that are having fun. There were a bunch of companies handing out free stuff."
Second-year atmospheric and oceanic sciences student Brina Lemke also went to the block party and said it was different than what she had expected.
"I'm more interested in social events, and (the block party) felt more of an activities fair," Lemke said. "But my roommates and I made sure to grab Diddy Riese before we headed back even though there was a long line. It's just something you have to get."
A return to campus also opens up the opportunity to sightsee some of UCLA's most iconic spots.
Second-year molecular, cell and developmental biology student Cecelia Niu said she was able to get acquainted with campus by touring the area before the official start of school.
"The second day after move-in, I went to tour campus, and that was really fun," Niu said. "I got to see Royce Hall once again, just go to all the buildings … (and) introduce them to my family."
Niu also said that she checked out the EAF – held in front of Royce Hall on Sept. 21 – an event that showcases over 500 student organizations and departments.
"It was really fun just walking around campus and seeing all of the clubs that UCLA has and just meeting people, getting to know people from different clubs and different backgrounds and majors," Niu said.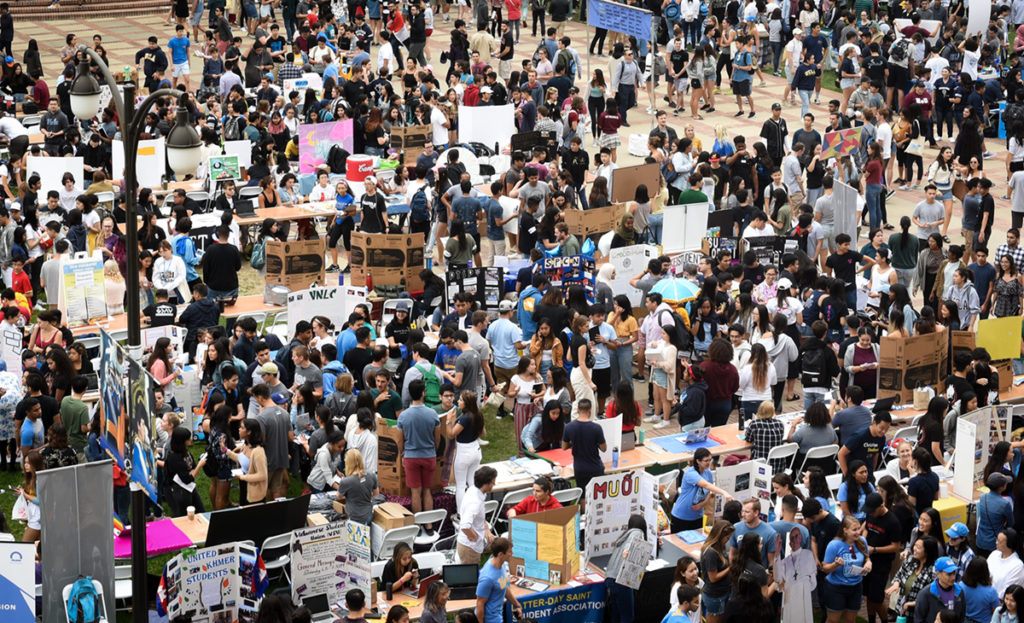 Of the many traditions UCLA has to offer, one of the most highly anticipated tends to be Bruin Bash, a concert that books musical artists from a variety of genres.
Lemke said events like Bruin Bash are not her favorite but it looked popular nonetheless.
"I saw some Snapchat and Instagram stories from it, and I went, 'Yeah, I'm really glad other people were able to enjoy it because there are obviously a lot of people there having a lot of fun,'" Lemke said.
While UCLA initiates campuswide welcome events, many clubs host their own activities for students.
Enigma, a science fiction, fantasy and gaming club at UCLA, hosted zombie tag – a game where players start out as either a zombie or human and the zombies try to tag humans to turn them into zombies.
"I found out about zombie tag from the activities fair," Lemke said. "I met (a lot of) people. … Since so many people were zombies, even an hour into it, we kind of just got to sit around and socialize, which is really cool, and catch some humans."
Lemke said she appreciates the lively campus culture and is excited to interact more closely with people now that the year is in full swing.
"Last year, even though I was a student, it barely felt like it … for me personally, it's really hard for me to connect with people online," Lemke said. "So being in person, I feel like a lot more opportunities have opened up. I'm really excited to get to know my professors personally and just to see what opportunities there might be for people in my major."
The week zero welcome events gave all Bruins, new and old, a taste of UCLA's campus life and culture and left them excited for what the rest of the school year has in store.
"I expected people on campus to be kind and helpful and friendly and open to new people," Lemke said. "But it still caught me off guard how willing everybody is to just sit down and have a laugh or just chat with the person behind you in line for an hour or something."