Dance Disassembled: Student dance groups bring K-pop dance routines to UCLA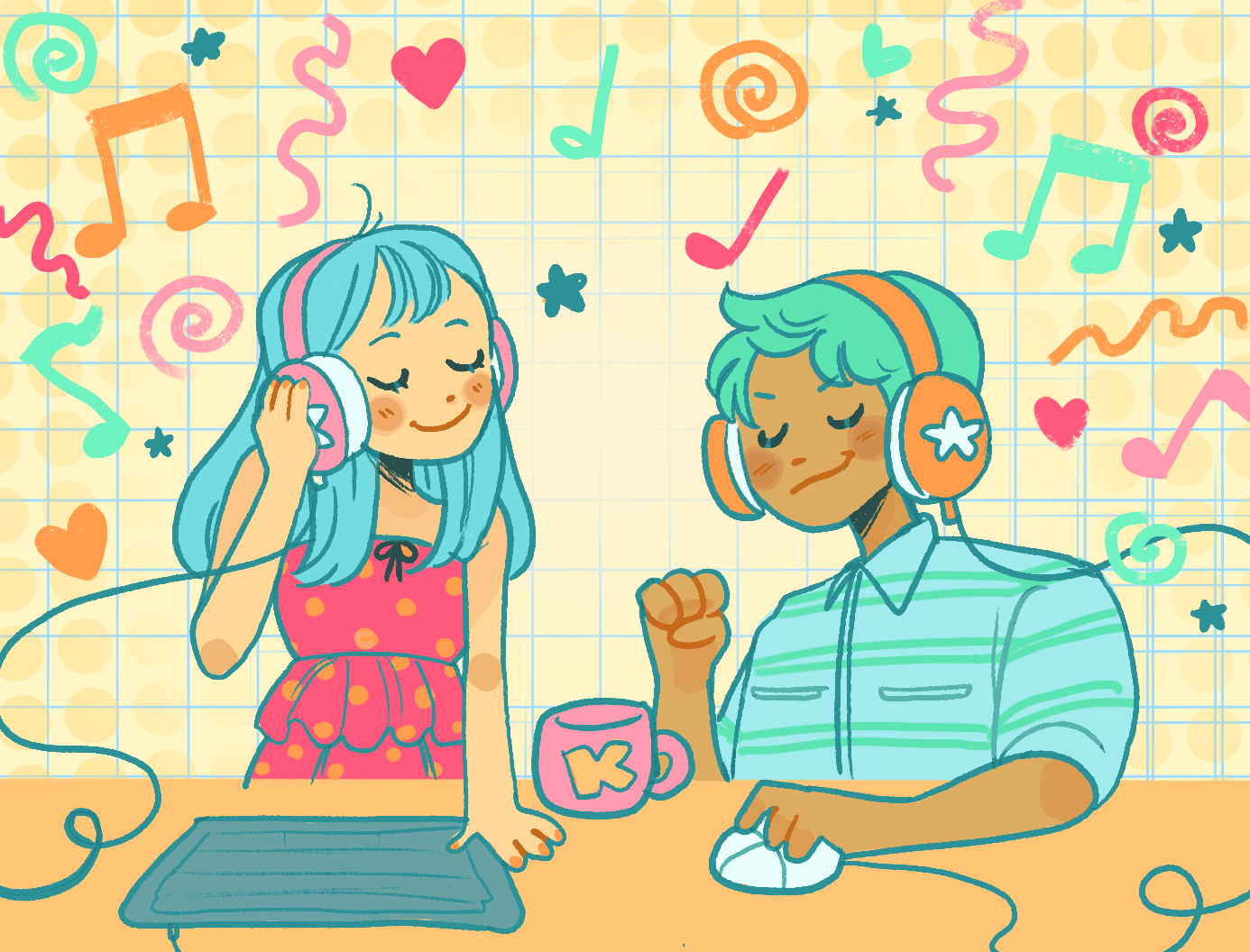 (Katelyn Dang/Illustrations director) Photo credit: Katelyn Dang
From selecting music and choreography to perfecting costumes and makeup, the ins and outs of putting on a dance performance are complex and detailed. Put on your dancing shoes and follow along as columnist Laura Carter takes a behind-the-scenes look at dance, disassembled.

K-pop cover groups are bringing heart and SEOULA to their performances.
Unlike other dance groups that create original choreography for their performances, student dance companies like Koreos and SEOULA revolve around Korean pop hits, selecting pre-choreographed dances to rehearse and film for YouTube videos. These pre-choreographed dances – including the music they are set to – are chosen based on popularity with members, said fourth-year communication student and production director for Koreos Janie Wang. Choosing their music, she said, is an integral part of their rehearsal process because it determines which dances they perform in their videos.
"One thing that makes K-pop special (is that) it comes with a dance," Wang said. "One of the biggest highlights of K-pop, in my opinion, is the dancing. The moves are really flashy and powerful – it's really nice to look at. The synchronization between the dancers is something that K-pop really prides itself (on)."
When songs by different K-pop groups are released, Wang said dances are released along with them. Wang said Koreos then organizes rehearsals in which members learn these K-pop dances from videos of the original K-pop group, and the final product is filmed by members of the production team and released on the group's YouTube channel for their subscribers.
Learning these dances is difficult because of the range of dance genres present in K-pop dances, Wang said. From hip-hop and urban styles of dance to more contemporary movements, she said the different forms present in K-pop choreography make learning the dances a new experience each time and provide an opportunity to add a personal touch.
[Related: Dancers share personal stories, demonstrate skills in digital senior showcase]
Fellow Koreos member and alumnus Isabella Bui said Koreos relies heavily on music as a way to bring group members together before performances. People join the group because they're fans of K-pop music, not necessarily because they're dancers, the administrative director said. The music selection process is ultimately based on group member preferences, which Bui said means more well-known K-pop songs are selected more often.
"Other dance teams will choose their own songs and choreograph to it," Bui said. "We're more of a cover group, and sometimes we add our own flair to it, but we are trying to bring the energy that the original artist portrays."
For fourth-year business economics student Matthew King, K-pop music comes as a package deal with the performance. King said that in the K-pop cover group SEOULA, most of their performances and YouTube videos are based on pre-choreographed dances as well. He said part of the appeal of K-pop music stems from how the original artists incorporate dance into their album drops. For example, good footwork, King said, can turn into a selling point that attracts a large group of fans, and much of what makes the dances captivating is how well the choreography fits the released music.
[Related: Dance film 'IYAguration' celebrates Black culture through dance styles, design]
For K-pop fans especially, King said the choreography often comes to mind while listening to songs because of their familiarity with music videos – an integral part of K-pop music drops. This close link between the music and choreography brings another dimension to the music because it forces listeners to immerse themselves in the performance side of K-pop, he said.
"For K-pop covers, you can be identical (to the original) members, but then there's no flavor in dancing," he said. "We always like to add our own interpretation. Then, it's a perfect marriage between being a cover artist but also being a dancer."
King said the love of the genre brings group members together in a way that transcends beyond dance and creates a supportive community of dancers on campus. SEOULA creates an environment where people can be themselves and exist in a space that supports them, he said.
"We're just trying to facilitate each member's dance journey and find a family," King said. "The best part of dancing is finding people to dance with."