Bruins work together for 1st in-person Volunteer Day since 2019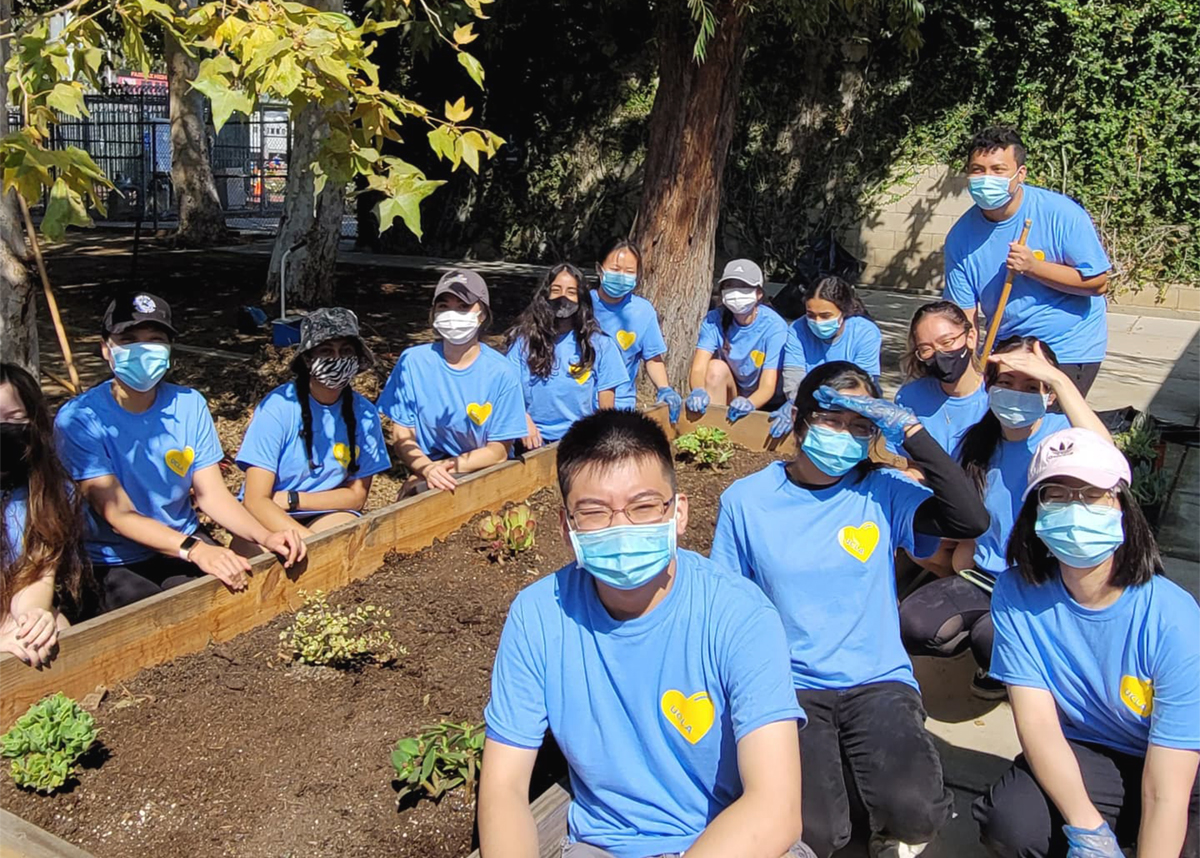 Over a thousand students and alumni participated in the Volunteer Day 2021, the 13th iteration of the annual event. Students chose from more than 40 organizations to volunteer with around Los Angeles and beyond. (Courtesy of Mominah Subhan)
This post was updated Sept. 29 at 10:43 p.m.
About 1,500 students and alumni across the Los Angeles area and the globe came together Saturday for the first in-person UCLA Volunteer Day since 2019.
The Community Service Commission and the UCLA Volunteer Center hosted the 13th annual Volunteer Day on Saturday. Originally part of a chancellor initiative, Volunteer Day is a way for students to make an impact within the LA community.
"(Volunteer Day) reinforces that we are all part of a larger community," Chancellor Gene Block said at the event. "We are all privileged being here – how can we give back to the community and make Los Angeles a more livable place for everyone?"
Since the first volunteer day in 2009, more than 57,000 students have participated in Volunteer Day and provided more than $8.2 million worth of service, according to the Volunteer Center.
Coordination of the event began early this summer, said Ana Majer, the internal programming director of the CSC and one of the organizers of Volunteer Day. Leading up to Volunteer Day, staff of the Volunteer Center, as well as the Internal Programming Committee, planned event logistics including recruiting, training project site leaders and organizing transportation to and from sites, she said.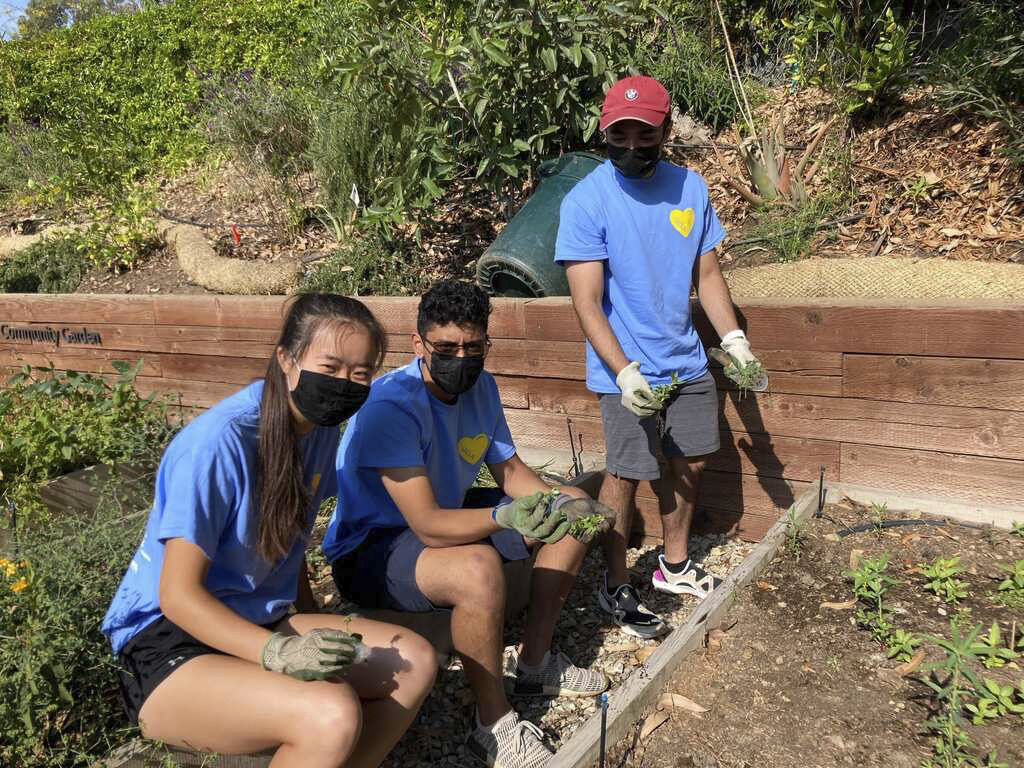 Planning for the event also accounted for the ongoing COVID-19 pandemic and the need for precautions to keep volunteers safe, she said.
To get the message out to the UCLA community, both the CSC and the Volunteer Center launched dual marketing campaigns, Majer also said. While the CSC targeted mainly students, the Volunteer Center focused more on UCLA staff and LA community members, Majer added.
Although COVID-19 restrictions were in place, student participation remained high, according to Josh O'Connor, the Volunteer Center associate director. This year's Volunteer Day required students to remain masked at all times as well as take a symptom monitoring survey before entering any sites, he said.
However, there were some COVID-19-related issues, O'Connor said. One of the volunteer sites, Hillsides, was unable to host UCLA volunteers because of positive cases of COVID-19 in its community. In order to keep volunteers safe, all activities at Hillsides were canceled last minute, O'Connor said.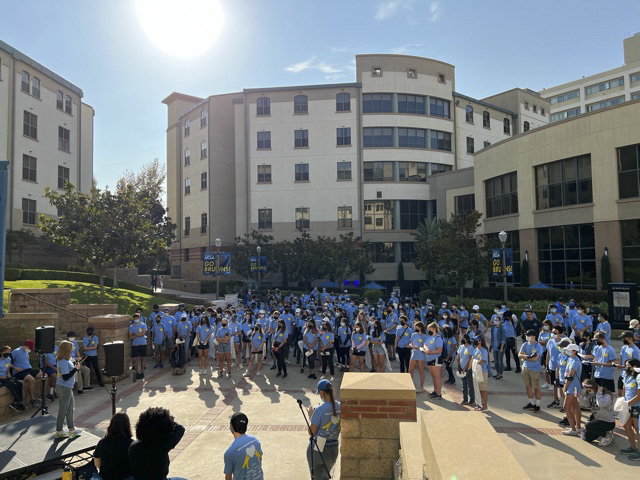 Program organizers also aim for long-term personal impacts of Volunteer Day. Ciara Brewer, a Volunteer Center program coordinator, hopes the event will allow the center to connect with students and encourage them to stay involved year round.
"This is also a way that (students) get to go out into the city and into the community to see what's out there, to see what they can engage with, and hopefully get them involved in lifelong service," O'Connor said. "Not just one and done – this is an introduction to what could be if they gave back."
While students came together for the shared goal of service, each student had their own reason for volunteering.
Graduate nursing student Kimberly Nunez opted to volunteer with Days for Girls, an organization whose UCLA chapter works to make menstrual products more accessible to all individuals who menstruate. Nunez volunteered for menstrual product kit assembly because she saw it as the perfect opportunity to merge her interests in health care and sewing to make reusable menstrual products, she said.
"I actually wasn't aware of this organization," Nunez said. "Had this event not happened, I wouldn't have known about it. And so I signed up for their monthly email, so whenever they get together monthly, I would like to help out."
Other students chose to volunteer in a way that helped them give back by choosing organizations similar to those they had experience with in the past.
When deciding which organization she wanted to volunteer for, Michelle Nguyen, a fourth-year biology student, chose to help with the Community Programs Office Basic Needs Drive. Nguyen, who has used the CPO food closet in the past, said it was a way to give back.
Daniel Schettini, a second-year physiological science and political science student, participated in tree plantings and cleanups during high school in his local community and said he saw the Westwood Cleanup as a way of bringing the feeling of home to UCLA.
"I really saw the difference a wave of people can make cleaning up from all this trash to nothing, in a good 10-minute interval," Schettini said. "Throughout the cleanup, I found a faucet. Not a sink, just the faucet with the tubes coming out and everything."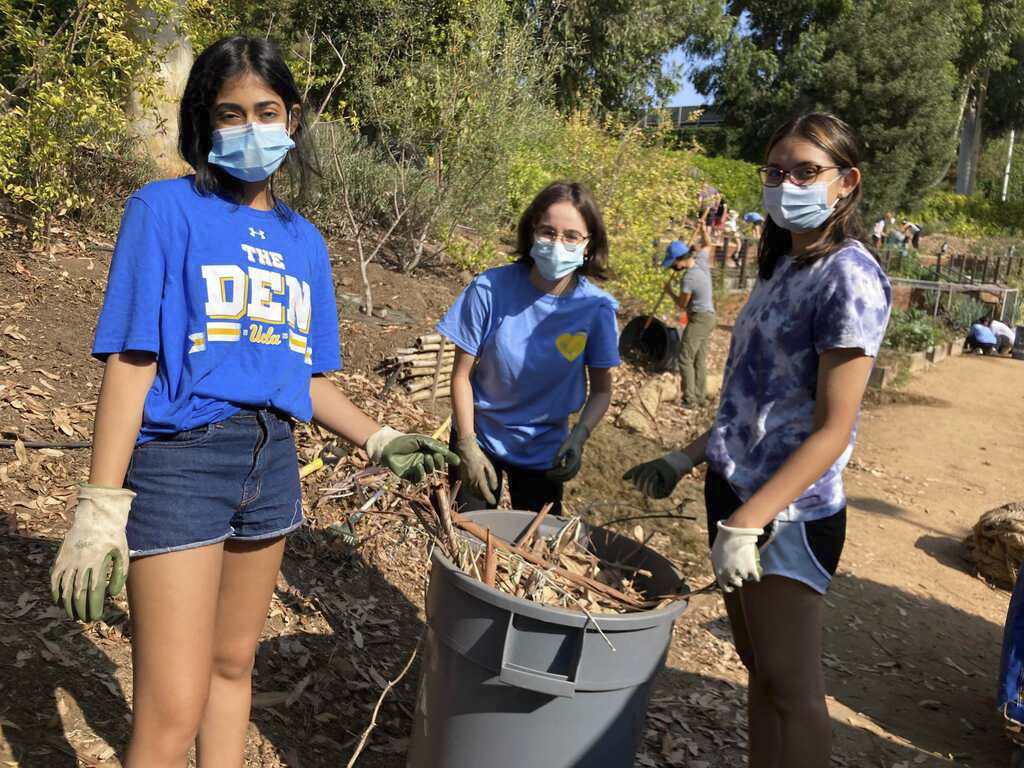 Students were excited not only to volunteer but also for the opportunity to be back in person with their peers.
For Nunez and Schettini, Volunteer Day was their first introduction to UCLA campus culture after spending their first year online. Nunez said the event specifically allowed her to meet students outside of her major in person, which she hadn't had the opportunity to do before.
For Schettini, not only did Volunteer Day let him meet new friends, but it also made him feel more connected to the LA community. The cleanup allowed Schettini to see different living situations he would not have usually noticed from the isolation of the Hill, he said.
Despite difficulties related to the pandemic, Bruins have continued the tradition of Volunteer Day.
"It just makes me happy to see that despite something being completely optional and a school where research and education (are) prioritized, we still have the time and the passion to come together and do events like these," Nguyen said.