UCLA's annual block party returns to Westwood Village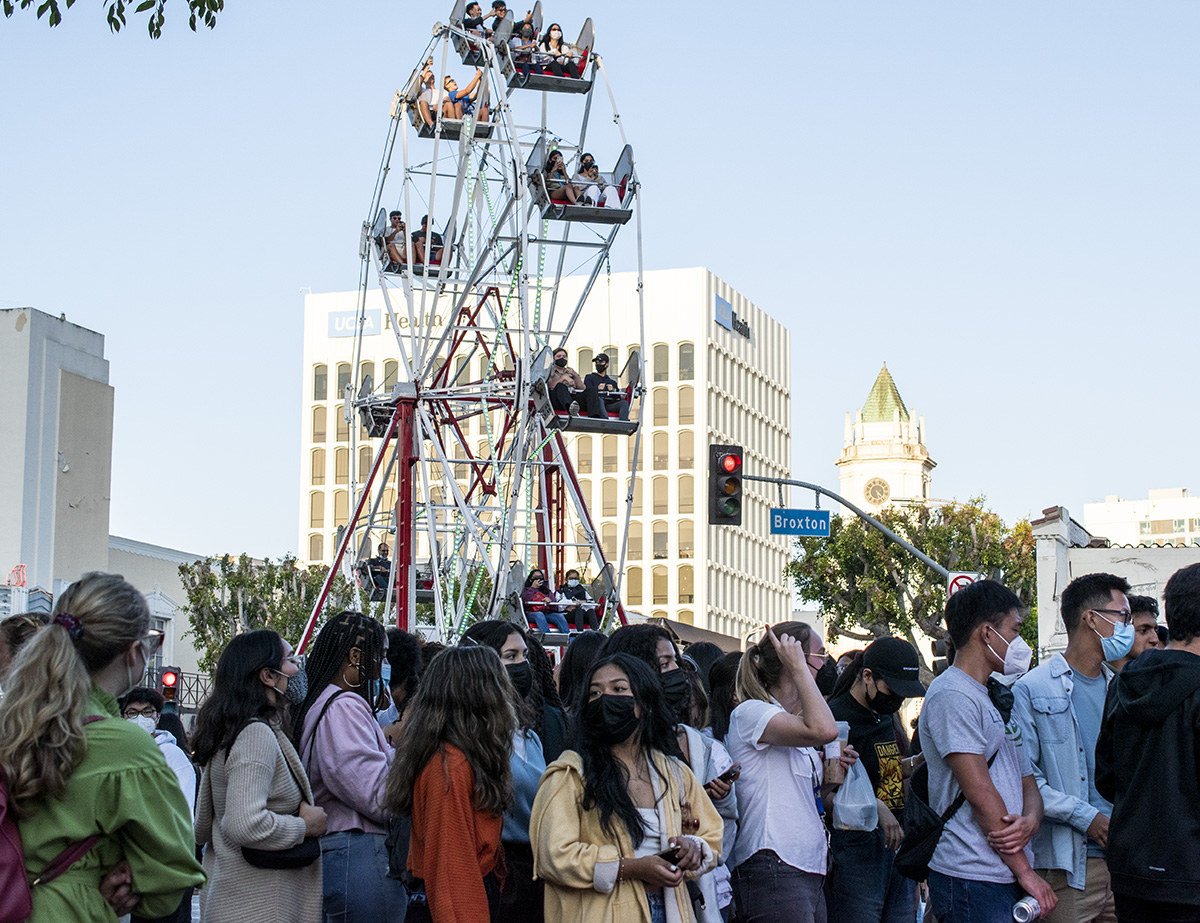 Students and community members alike gathered by the hundreds in Westwood on Sunday night, sampling complimentary beverages and exploring Westwood Village with the block party's return. (Chelsea Westman/Daily Bruin)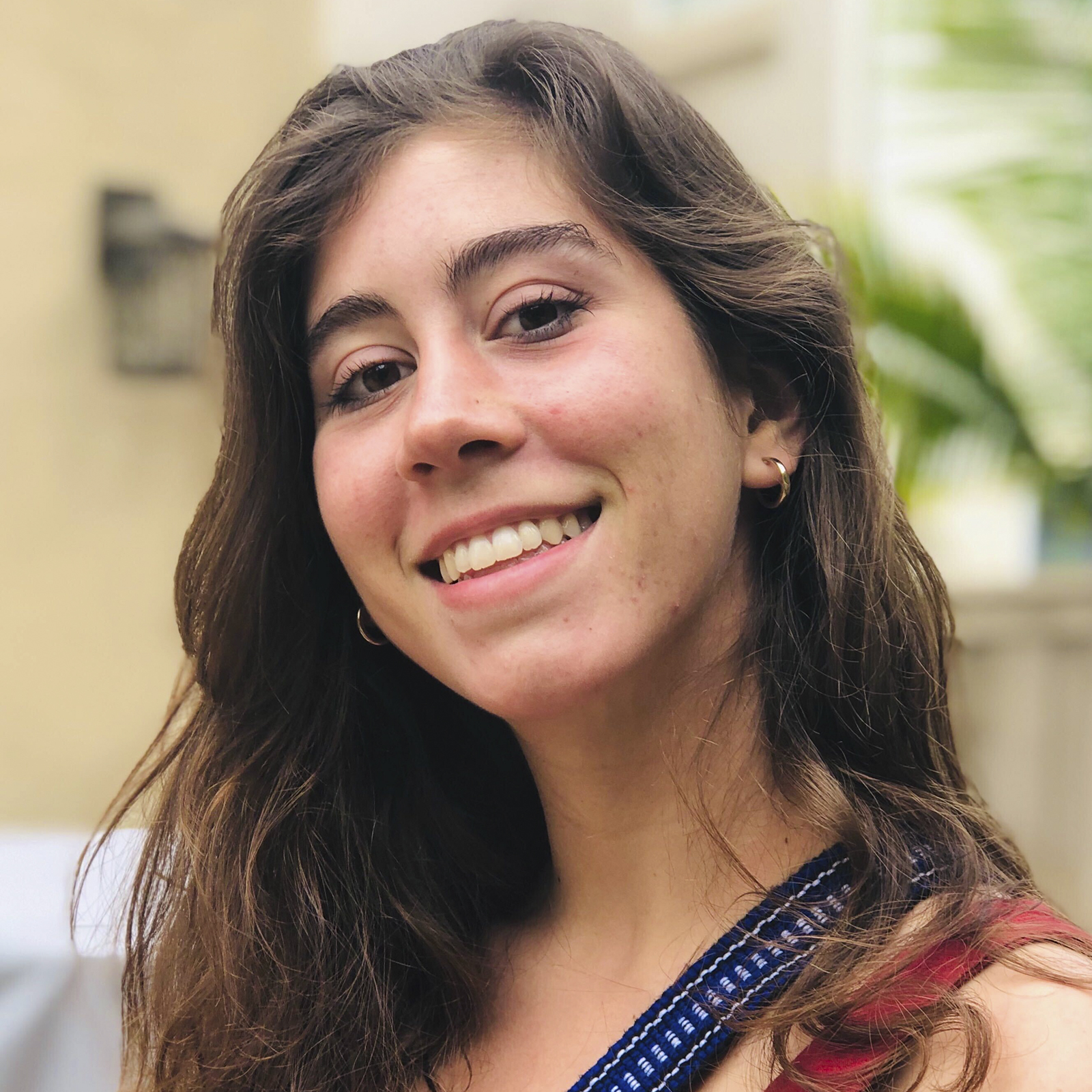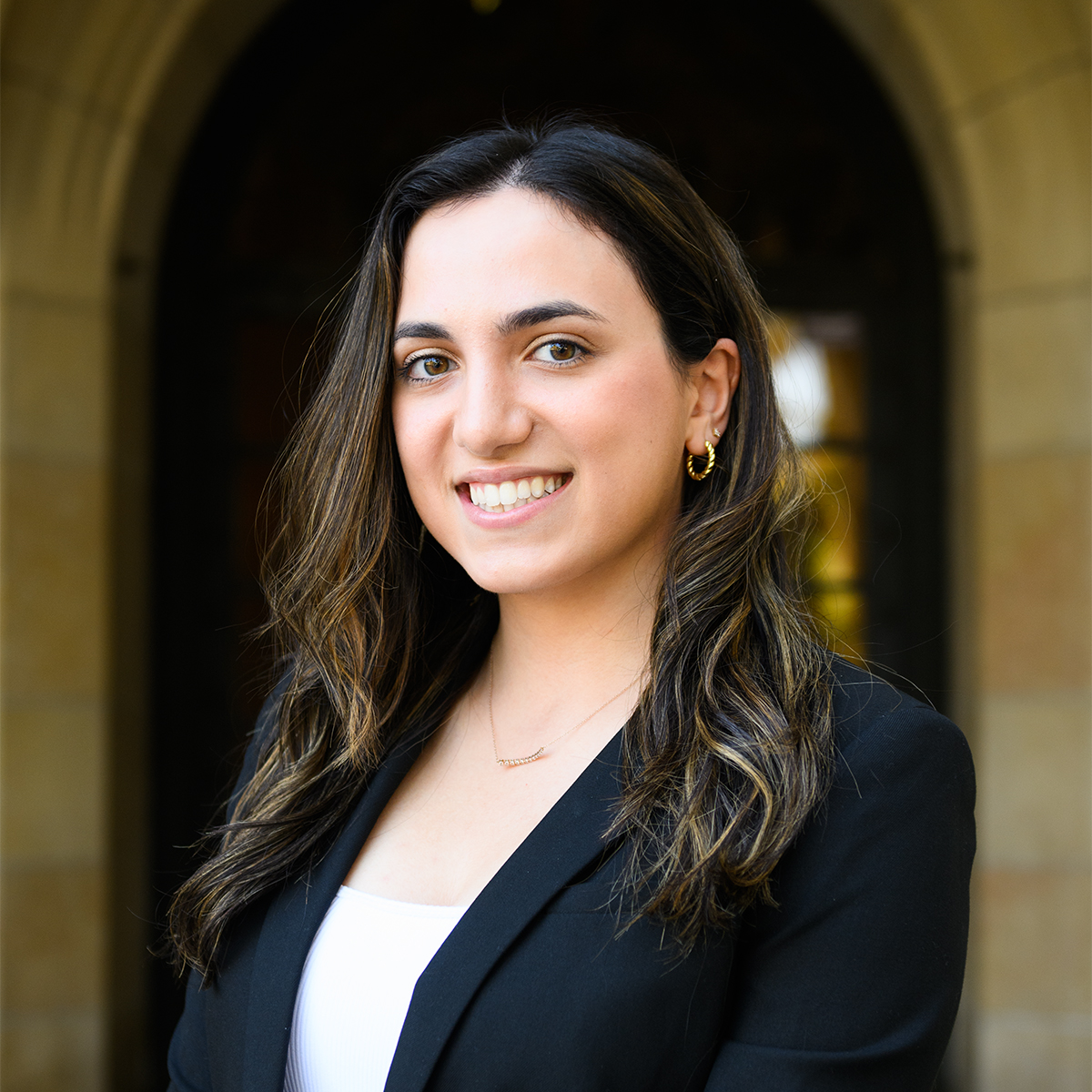 This post was updated Sept. 23 at 12:12 a.m.
After more than 18 months of virtual learning and activities, the UCLA Westwood Village Block Party returned Sunday night, attracting new and returning Bruins to the Village in droves.
Hundreds gathered by Westwood Boulevard and Weyburn Avenue for the fourth annual block party, co-hosted by UCLA and the Westwood Village Improvement Association. Lines crawled across the streets as students partook in the complimentary coupons, free drinks and other prizes.
The event featured around 20 Westwood Village merchant booths with a three-story Ferris wheel as its centerpiece, said Andrew Thomas, the executive director of the WVIA, in an emailed statement.
Some booths featured local businesses and organizations like the Westwood Village Farmers' Market, Enzo's Pizzeria and the newly opened Primo's Donuts. Other attractions included a roller skating rink, live DJ sets and games.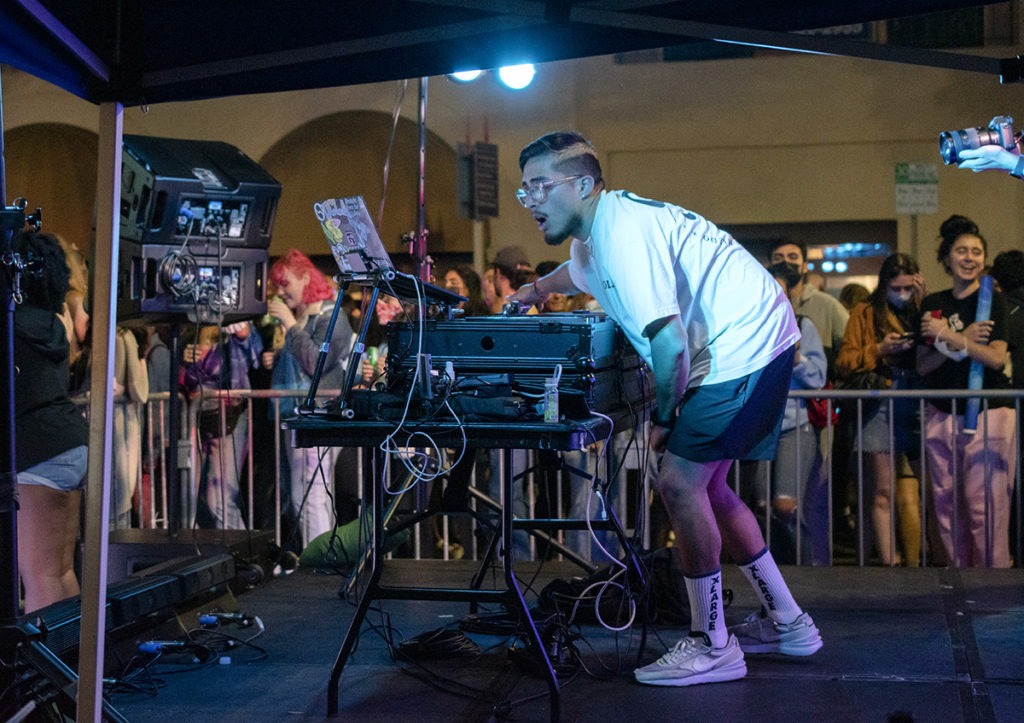 As part of the event's planning, Broxton Avenue and part of Weyburn Avenue were closed to vehicles, while attendees had to be masked except while actively drinking or eating, Thomas added.
"It's so important to us that the UCLA student population become acquainted with our district and our business community," Thomas said. "It's why we co-host the event."
[Related: Westwood Village Rewards set to officially launch next month]
After a long time without large in-person events, students found the return of the block party both overwhelming and exciting.
Ed Quick, a third-year environmental science student, said his perspective has changed since attending the event his first year.
"I just feel older," he said. "It just feels a little surreal to have missed two years of college, basically."
Vicky Luong, a first-year psychology student, said she had not seen so many people in one place since the start of the COVID-19 pandemic.
"It's pretty cool," Luong said. "And also slightly normal. Normalcy is the thing that everyone wants, and this kind of feels like a glimpse of that."
Nikhil Chakravarty, a epidemiology graduate student, said that despite the size of the crowds, he was not concerned about the spread of COVID-19 in Westwood.
The huge crowds can be unnerving, he said. Still, he has confidence in UCLA's reputation as a public health institution and the vaccination requirements to attend classes.
The huge gathering introduced many students to the Westwood and UCLA communities.
Nadia Bourdoud, a public health graduate student who just moved to Los Angeles, said Westwood's wide array of shops and eateries were convenient, a perk she did not have during her college experience in Northern California.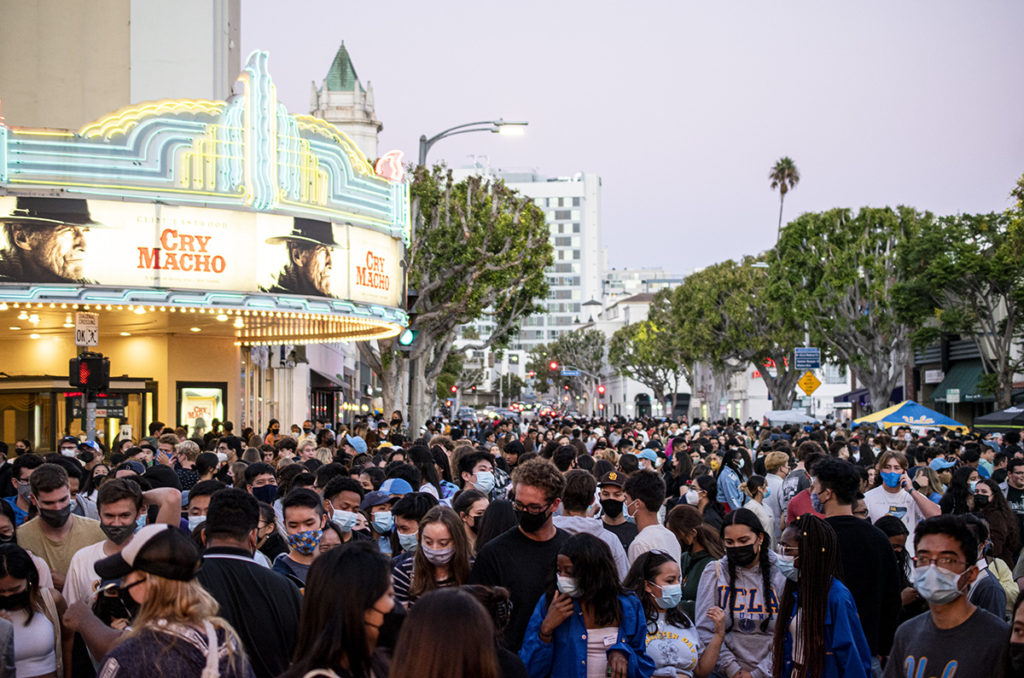 Claire Sabol, a second-year neuroscience student, said she was happy to see so many faces at the event. As a resident assistant on the Hill but new to the area, she is also excited to explore Westwood, Sabol added.
"I think it's just super exciting to have a small little town outside of the school," Sabol said. "My co-RA said that sometimes when she just wants to get away from school life, she'll come down here."
First-year biology student Cassidy Schmitt said the block party exposed her to the many experiences available to students close to campus.
"There's always something to do," Schmitt said. "If you have some interest, I'm sure you could find it here."