'Shadows Fall Down' spotlights connections in art across time, distance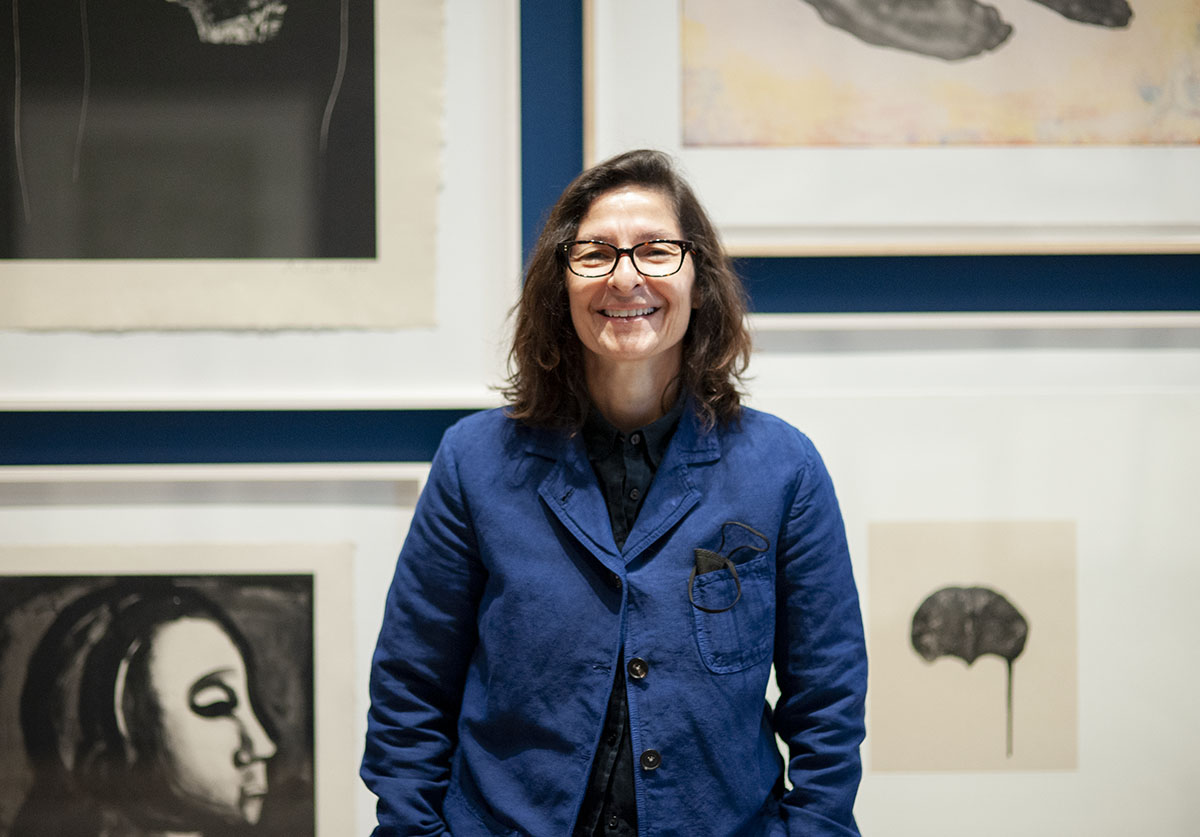 Alumnus, artist and UC Irvine art professor Monica Majoli curated the fifth exhibition of the Hammer Museum's Houseguest series, titled "Shadows Fall Down," for its analysis of themes such as melancholy. (Chelsea Rose Westman/Daily Bruin)
"Shadows Fall Down"
The Hammer Museum
Aug. 21 to Jan. 2
The Hammer Museum welcomes Bruins back to Westwood with art worth writing home about.
Works by Rembrandt and Henri Matisse are among the 68 pieces in "Shadows Fall Down," the latest installment of the Houseguest series, in which an artist curates a Hammer exhibit from the Grunwald Center for the Graphic Arts' collection. Open from Aug. 21 to Jan. 2, alumnus, artist and UC Irvine art professor Monica Majoli's "Shadows Fall Down" is the fifth Houseguest exhibit since the project began in 2008, said Grunwald Center curatorial assistant Matthieu Vahanian. An artist curating an exhibit usually takes more creative liberties than a professional curator, he added.
"When you're someone who (does) actually practice art, … you bring in this mix of your own creative vision with knowledge of your contemporaries and your interest in looking back in art history and building bridges," Vahanian said.
Majoli said she found inspiration in art history while curating "Shadows Fall Down." Works in the show range from 1505 to 2015, starting with "The Small Horse" by Albrecht Dürer. When she began the project in 2017, an initial search for art from the Black Death proved too narrow and – ironically now during the pandemic – too irrelevant.
But when Majoli came across Dürer's 1514 engraving "Melencolia I," she was struck by its clarity, beauty and lucidity, and became interested in the theme of melancholy. Although the piece itself is not featured in the show, Majoli said she decided the subject would offer a wide range of potential works.
"I was interested in … looking at how the affective states and psychological states and the state of mood, mind and emotion all carry tonal weight," Majoli said. "There's a mood or quality that unites the whole composition."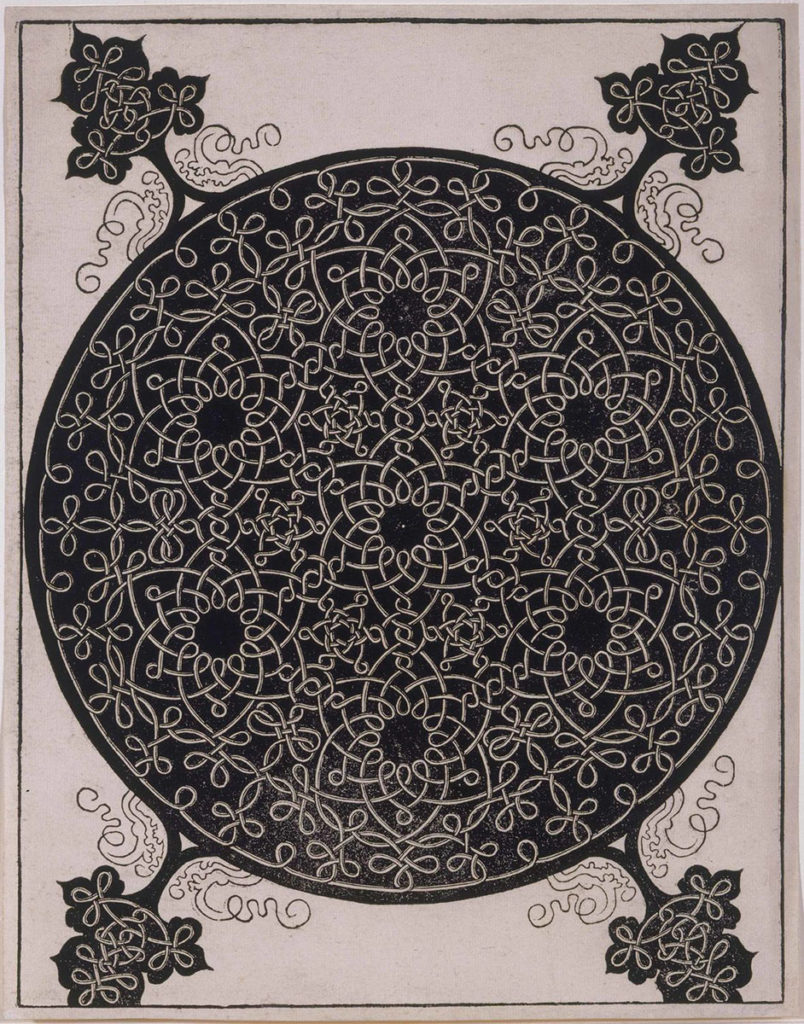 [Related: 'Made In L.A. 2020: a version' to feature work by local artists in 2 LA exhibits]
The exhibit's wall-mounted pieces are meant to be ruminative, putting viewers in a trance-like state, Majoli said. But in the middle of the gallery is the "Sex Box," a viewing table containing 24 explicitly or suggestively erotic, unframed prints. Artworks in the "Sex Box" are meant to evoke a more visceral, embodied viewing experience, she said. From 2-3 p.m., a gloved gallery ambassador pulls works from the box and holds them up for viewers, which Vahanian said is an unprecedented exhibition format for the Hammer. To ensure the art's safety, he said gallery ambassadors are trained to handle the art, which is protected by heavier, thicker mattes.
For Hammer Museum Chief Curator Connie Butler, the "Sex Box" is a highlight of the show. Butler, who assisted with the installation of "Shadows Fall Down" in the Hammer's Vault Gallery, said Majoli came in with a clear floor plan from the start. Butler said she troubleshooted specifics with Majoli – framing the works, adjusting lighting, painting walls blue and streaking the gallery's singular entrance wall black.
"There is something very contemplative, peaceful and quiet in the space (created) with the lighting," Butler said. "(Majoli) doing a salon style in there works beautifully. It is weirdly one of our most popular and best spaces but also one of the hardest to work in."
[Related: Art exhibit review: 'The Evening Redness in the West' evokes often overlooked Indigenous history]
In the Vault, which Majoli said feels processional with its narrow elongation and arched ceiling, the wall pieces and "Sex Box" are accompanied by Los Angeles artist Richard Hawkins' 2008 sculpture "House of the Mad Professor." Contemporary works such as this sculpture and UCLA art professor Silke Otto-Knapp's etching "Lilac Garden (rehearsal) #D03" are shown alongside works of further-reaching time and place, like Rembrandt's etching "Descent from the Cross by Torchlight." In her own work and in this exhibit, Majoli said she explores feelings of distance and intimacy, evident in the sculpture's peephole windows and the decision to primarily exhibit prints.
"I really love the print because I feel that it's a really denigrated medium in terms of wall-based works," Majoli said. "The print itself is a melancholic form because you don't have an original object and that object circulates as a kind of echoing feature in the object itself."
Though she plays with distance, Butler said Majoli's choices are not disjointed – she makes visual connections, such as when the stars of Lorna Simpson's "Backdrops circa 1940s" become the snowflakes in Natori Shunsen's "Actor Ichimura Uzaemon XV as Naozamurai." Butler said a curator might not make these visual connections – an artist's view of a collection or subject ties back to their own work and thinking. Artist-curated exhibits can be an extension of the artist's practice, and she said they tend to be more personal and eccentric than those by curators.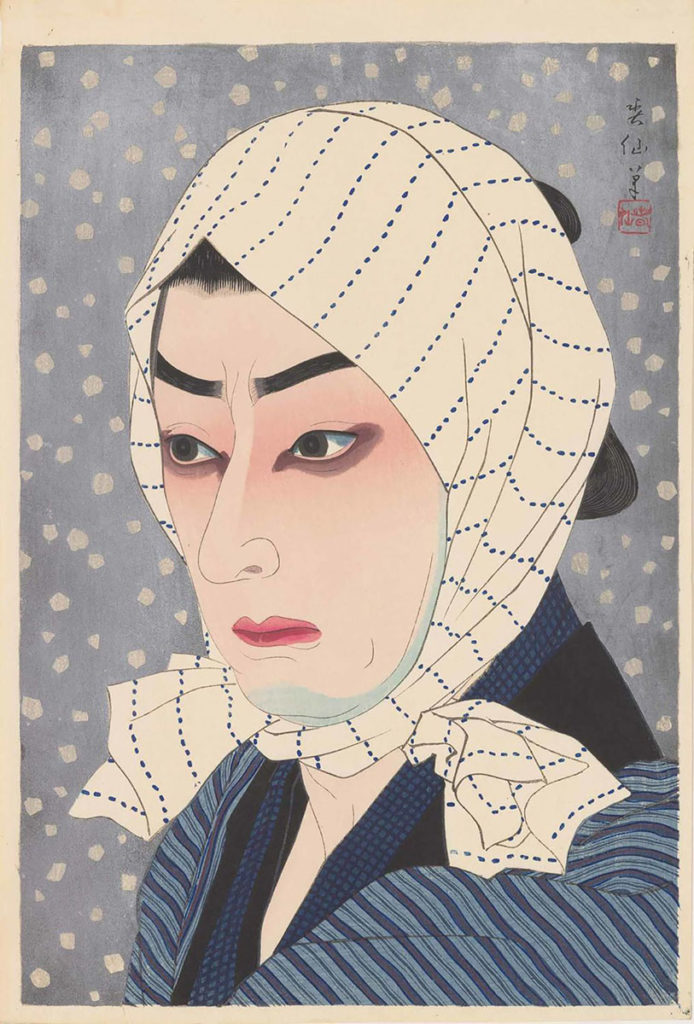 Looking through the collection, Majoli said great works are unmistakable – she discovered a manifest quality to gems in the Grunwald's holdings. Majoli said she chose works from artists that shocked her, like the less figurative Jean Dubuffet lithograph and linearly abstract Chris Ofili intaglio prints. But she said she ultimately hopes viewers sense continuities in the human experience across time and place.
"What was so moving to me was how across centuries the same tone, the same feeling, the same sensitivities could be expressed," Majoli said.