Himawari Boutique hopes to encourage mask-wearing through colorful designs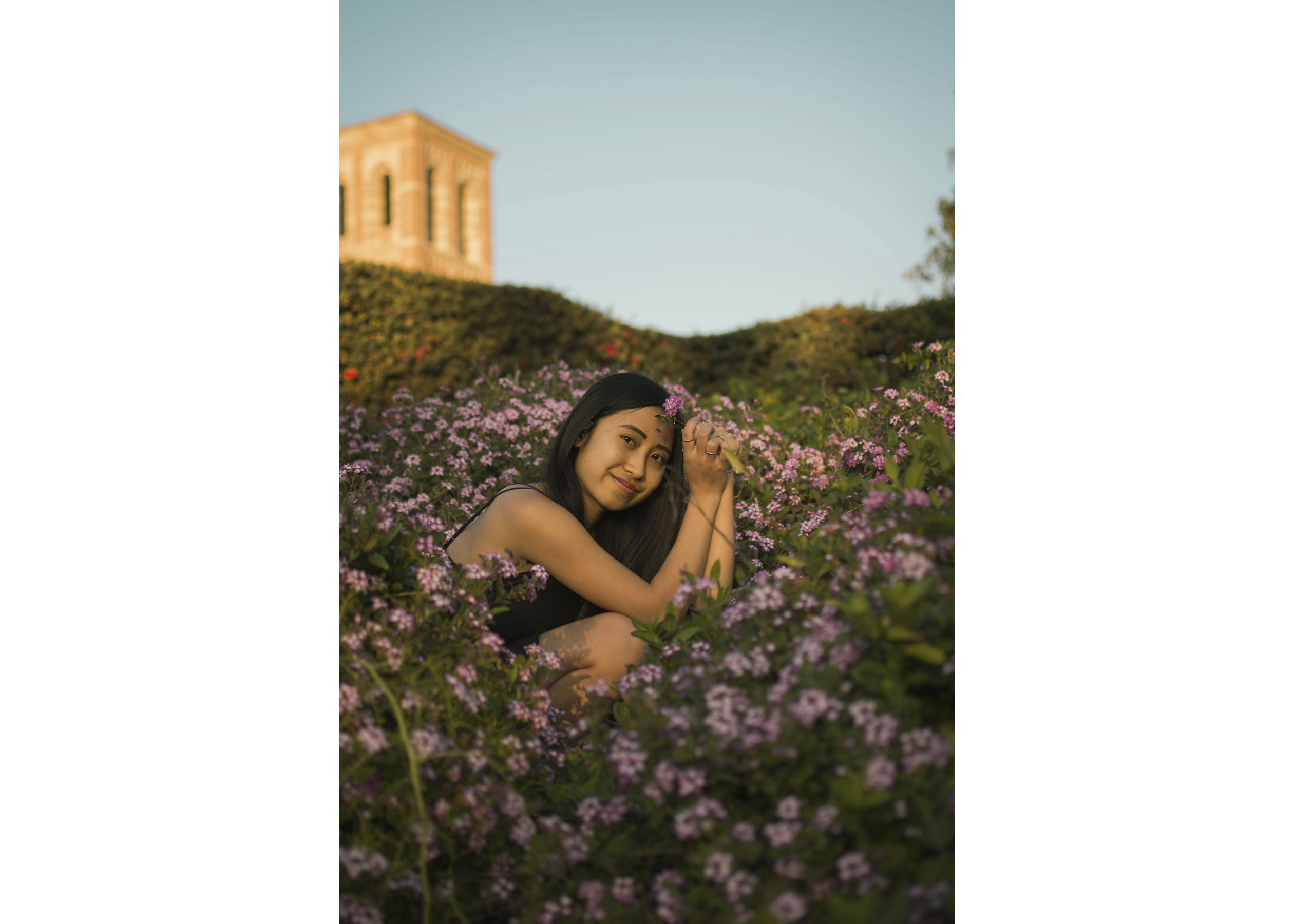 Third-year biology and English student Kylie Pham dusted off her sewing machine to start Himawari Boutique in August 2020. Focused on creating pop culture-inspired masks that fit smaller faces, she hopes her products will make wearing masks more widespread and enjoyable. (Courtesy of Kylie Pham)
Like sunflowers facing toward the sun, Himawari Boutique inspires customers to hold their heads high.
After dusting off her old sewing machine, third-year biology and English student Kylie Pham established Himawari Boutique in August 2020. The Etsy-based shop sells diversely patterned hand-sewn masks, often paired with matching scrunchies and headbands. Pham said an Etsy business was always something she wanted to try, and when the COVID-19 pandemic brought about masking, she found her perfect product.
"I thought, 'Oh, that's something I can make and sell, hopefully, to increase mask- wear,'" Pham said. "So I saw the opportunity, and I took it, and it worked a lot better than I thought it would."
After taking a sewing class in seventh grade, Pham said she hadn't touched her machine until quarantine. Stuck at home during the pandemic lockdowns, Pham said she was inspired to pick up the craft again. She said she first sewed a bucket hat but then pivoted to masks when she realized a business could be right around the corner.
[Related: Hand-embroidered crewnecks help student find community on TikTok]
As for the name of her boutique, Himawari means sunflower in Japanese. Pham said she wanted a meaningful name for her boutique and the idea of sunflowers resonated with her, especially as a symbol during tough times.
"I liked how (sunflowers) always held their head high, even during difficult times, and I wanted that message to transcribe to my brand," Pham said.
Inspired by Pham's new venture, her freshman year roommate and third-year communication student Aye Pyae purchased masks from Himawari Boutique to support her first and closest friend at UCLA. In addition to helping a small business, Pyae said she wanted reusable masks that would be more convenient and less of a waste than disposable ones.
With purchases from supporters like Pyae, Pham said it makes her so happy to see others wearing her masks and hear about how they wear them every day. She said it brings her pride as an artist, especially since she is responsible for the entire process herself.
"I print my own fabric; I cut my own masks; I sew my own masks," Pham said. "I completely design the whole process, so I would say in that way it's pretty artsy and creative."
This artistic process results in stylish prints rather than a simple, disposable and pleated mask, which third-year communication student Chantal Tan said helps encourage others to wear masks. The boutique's designs for popular interests like "Demon Slayer: Kimetsu no Yaiba" or Animal Crossing also make wearing masks more fun and personal, Tan said. Even if people don't like wearing masks, Tan said Himawari Boutique's designs provide an opportunity for face coverings to act as accessories.
Pyae said Pham's mask business is an important venture since masks have become a politicized topic in the past 1 1/2 years. With Himawari Boutique's stylish masks, Pyae said she hopes mask-wearing in general will increase. Tan said wearing masks may make the fall quarter's return to campus look a little different, but the practice is an important addition.
"I think if people wear masks, … it can help return things to normal a lot quicker and allow other Bruins to feel a lot safer on campus," Tan said.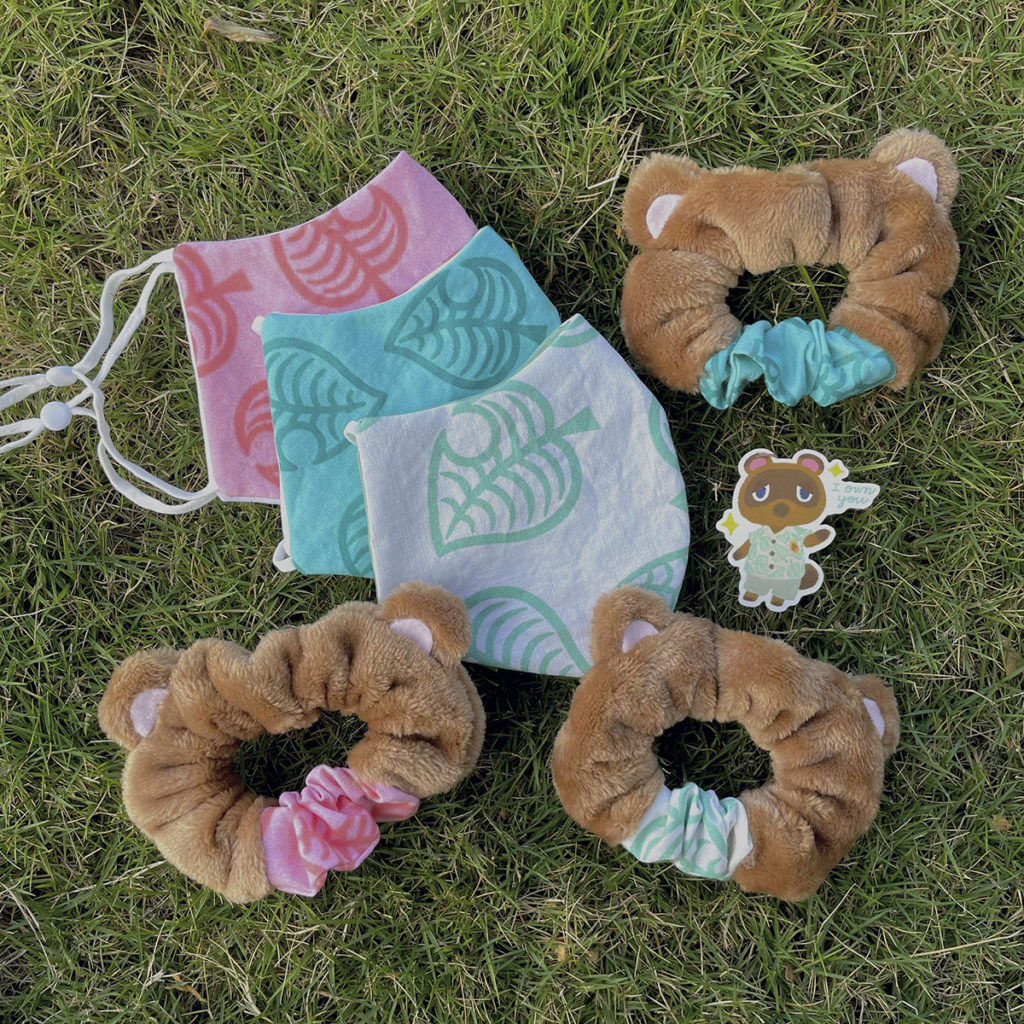 [Related: Lotus Swim offers affordable, on-trend swimwear without sacrificing sustainability]
While the addition of mask-wearing will make the campus experience new and unfamiliar, Pham said if people have a mask with a character or design they like, the statement can say a lot about who they are. These designs may help overcome the strange feeling of only seeing half of people's faces, she said.
Though mask-wearing means she can only see a part of their faces, Pham said it makes her happy to see others wearing her masks, and she never thought Himawari Boutique would grow to the point where she was sewing 16 masks a day during finals week of spring quarter. She said she had thought about stopping, but with the recent surge of COVID-19 cases, she sees how a mask business is all the more relevant now.
"(My business) really helped me learn how to strike a balance between schoolwork and having a side business, and it's made me more well-rounded as a person," Pham said. "It all worked out, and I'm happy with (what) my business has become."