TV review: Round 3 of 'Sex Education' is fulfilling yet leaves room for improvement
(Courtesy of Sam Taylor/Netflix)
"Sex Education"
Created by Laurie Nunn
Netflix
Sept. 17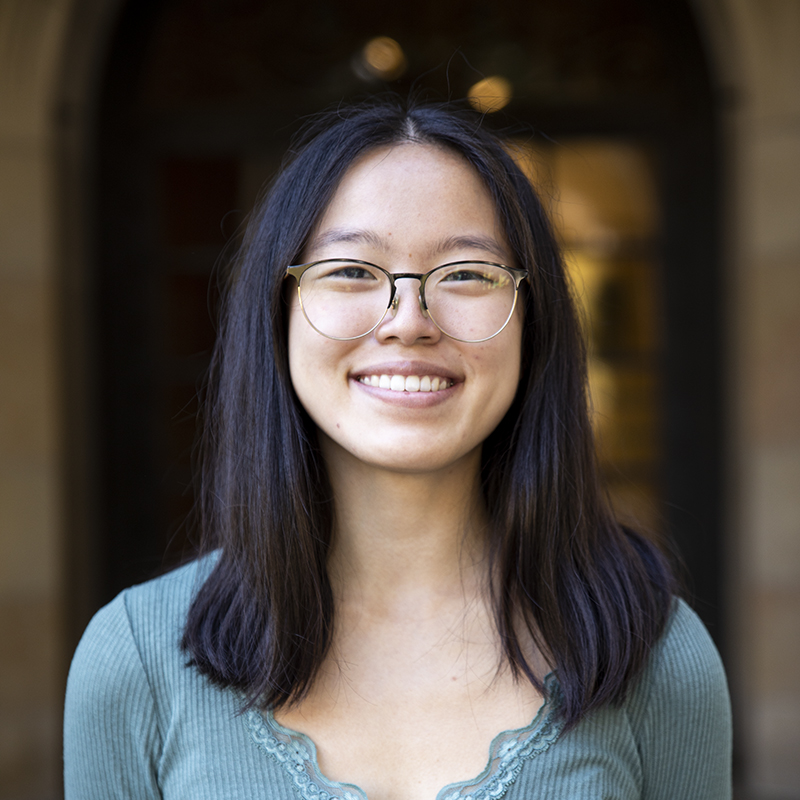 Round three of "Sex Education" will leave viewers breathless – and coming back for more.
Released Friday, the third season of the raunchy Netflix series returns to Moordale Secondary School following the disintegration of Otis (Asa Butterfield) and Maeve's (Emma Mackey) underground sex clinic. With a new and ambitious headteacher hell-bent on reforming the image of the so-called sex school, the season marks new beginnings all around and gracefully guides the show away from a primarily sex-centric premise.
This isn't to say that sex is completely out of the picture – it is, in fact, very much in the picture with vulva cupcakes and penis costumes galore. But in a refreshing change of pace, both romantic and platonic relationships take center stage this season as a frame to naturally discuss sex. While the previous two seasons were almost painstakingly didactic with their sex education, the third has finally found the sweet spot by integrating topics like sexting and role-play as they come up in the main characters' own relationships, rather than awkwardly plopping them into the storyline in the form of Otis' patients.
And now that the show centers itself around relationships rather than just sex, character arcs are at last given a chance to reach their climax. The endearingly socially awkward Adam (Connor Swindells) takes slow but steady steps toward publicly embracing his relationship with Eric (Ncuti Gatwa), while Viv (Chinenye Ezeudu) finally realizes the importance of siding with her peers and upstages new headteacher Hope's (Jemima Kirke) flashy press conference. Even aloof queen bee Ruby (Mimi Keene) unveils a softer side as a tender caretaker for her sick father.
[Related: Second Take: Netflix's 'Sex Education' offers what many schools fail to]
Unfortunately, not all characters are given the same level of attention. The series' first nonbinary lead, Cal (Dua Saleh), serves an exclusively utilitarian role in the plotline to raise issues related to the school's new gendered dress code and segregated sex education classes. Other than these instances of advocacy, however, they are given little background – aside from the fascinating fact that they are from Minneapolis – and sadly feel like a tokenized role.
This discrepancy in character building could stem from the show's simply massive cast. Frankly, the season could learn a lesson from Otis' own advice in its first episode, because bigger most certainly does not mean better. With an ensemble large enough to host a pickup game of soccer, each episode struggles to juggle half a dozen storylines at once, flitting between characters with a playboy's promiscuity.
Hasty writing is also to blame for such instances of incongruity, as it sometimes feels like scenes between characters exist solely for the purpose of crossing them off a checklist. For instance, even after the devastating voicemail cliffhanger of the second season's finale, Otis and Maeve only ever have fleeting talks with each other throughout the entire season. And when the pair finally share a cinematically beautiful kiss backlit by neon lights, the buildup feels inorganic and subsequent conversations are nothing but a tease.
[Related: Film review: 'Shang-Chi and the Legend of the Ten Rings' brings unique plot to the big screen]
Yet regardless of occasionally shoddy longitudinal writing, innumerable scenes throughout the show are simply hilarious thanks to clever writing, from quick quips to unbelievable levels of ridiculousness. With scenes as absurd as a slow-motion sequence of airborne feces splattering onto an unassuming couple's car window, and others as mundane as comically cringeworthy double-date small talk, the show's ability to induce laughter is undeniably deft.
The witty writing is matched in caliber by stellar performances across the board, as each actor – now unfortunately clad in a drab gray uniform – delivers a robust performance that highlights their character's eccentrics without the help of visual aesthetics. In particular, Swindells and Aimee Lou Wood showcase some of their best work yet, with the former skillfully treading the line between lovable doofus and irritating stick-in-the-mud, and the latter embodying everything from fiercely protective to adorably dimwitted with chameleon-like ease.
Through it all, the eclectic bunch remains united against Hope's harsh agenda to fearmonger the school into shape, all the while navigating their own romances and friendships. Even as love and lust both ignite and finish faster than the horny teenagers themselves, friendship holds strong throughout, with Eric sitting beside Otis for hours at the hospital waiting on Jean's (Gillian Anderson) surgery and Aimee (Wood) ditching school to accompany Maeve on a search for her flighty mother.
But as frustrating as it is to watch a variety of relationships take one step forward and two steps back – or even regress into nonexistence – this tumult is perhaps the show's most realistic trait of all. Because at its core, this season of "Sex Education" offers a raw and unfiltered look at human relationships – blunders, regrets and miscommunications included – and the lessons each character learns along the way.
And with rumors of a fourth season, viewers better be ready to last another round.
Xu is a senior staff writer for Arts & Entertainment. She previously served as the Arts editor from 2021-2022, the Music | Fine Arts editor from 2020-2021 and an Arts reporter from 2019-2020. She is a fourth-year neuroscience and anthropology student from Philadelphia, Pennsylvania.
Xu is a senior staff writer for Arts & Entertainment. She previously served as the Arts editor from 2021-2022, the Music | Fine Arts editor from 2020-2021 and an Arts reporter from 2019-2020. She is a fourth-year neuroscience and anthropology student from Philadelphia, Pennsylvania.