Album review: Lil Nas X's 'MONTERO' gives listeners a glimpse into his journey as a rising star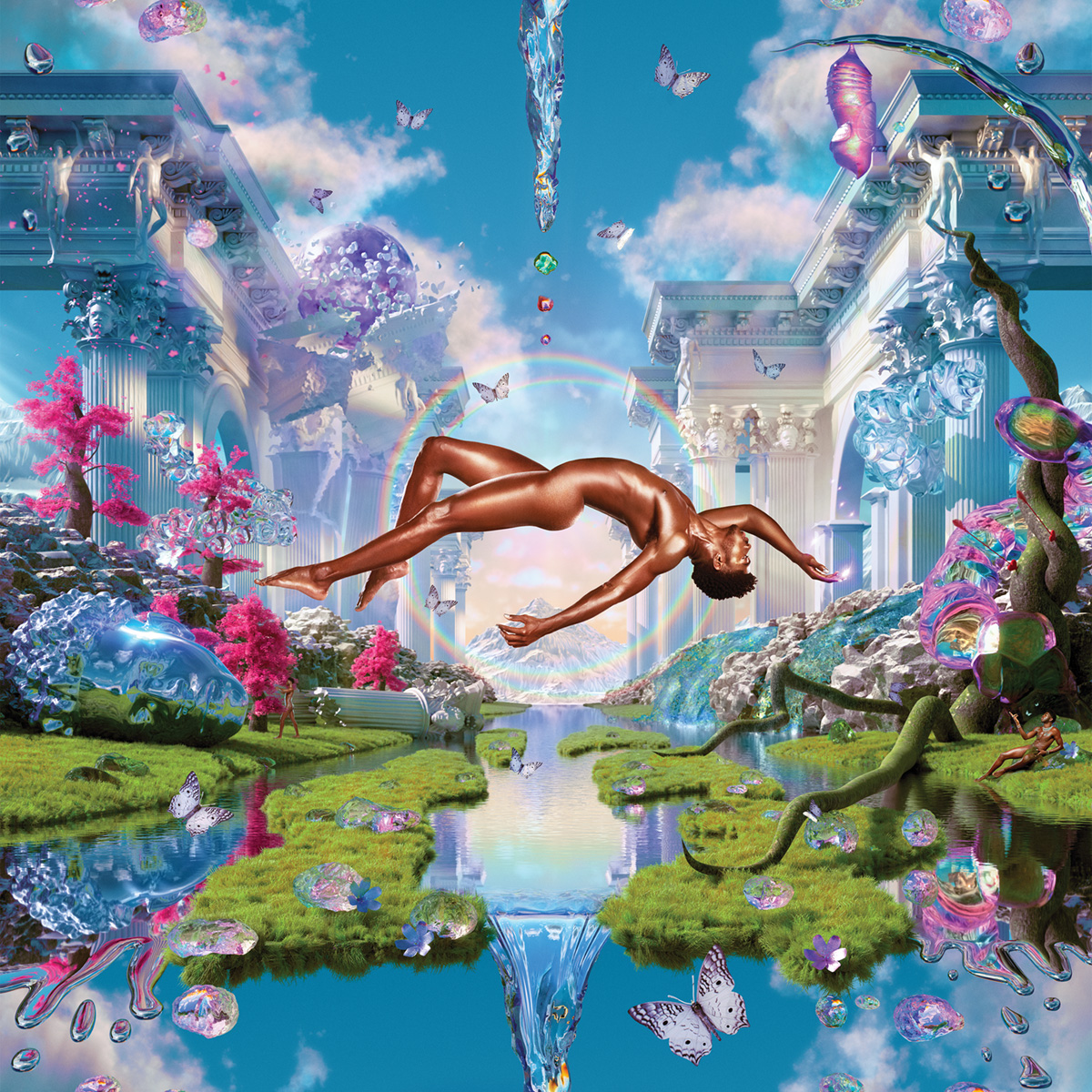 (Courtesy of Columbia Records)
"MONTERO"
Lil Nas X
Columbia Records
Sept. 17
Lil Nas X is more than just an outdated meme.
After rising to prominence in early 2019 with the hit song "Old Town Road," the genre-blending artist faced doubt from many who believed he was not a serious musician despite his two Grammy Awards. But in his debut album "MONTERO," Lil Nas X, known offstage as Montero Lamar Hill, weaves a candid narrative of his rise to fame and his journey of proving his worth as an artist. Interlaced with interludes about romance and his past, the album is a refreshingly honest and intricate look into the world of a rising star.
In the first track, "MONTERO (Call Me By Your Name)," Lil Nas X leads off with an upbeat confession of his desire to be closer to his significant other. Laced with guitar, claps and a hint of flamenco, the track sets an energetic atmosphere for the rest of the album.
Beyond the title track, subsequent songs on the record begin to delve into various aspects of his rise to fame. In "DEAD RIGHT NOW," Lil Nas X details his bitter feelings toward those who have attempted to reenter his life upon seeing his success, despite not being there when he was suicidal. Laced with brutal honesty, the striking and powerful lyrics carry the weight of his heavy emotions.
[Related: Album review: 'Happier Than Ever' reveals Billie Eilish's future is far from a lost cause]
As Lil Nas X continues to explore his complex emotions, the first half of the album unwinds as a delicate dance between moments of transparency regarding his insecurities and boastful descriptions of his success. For example, "INDUSTRY BABY" sees Lil Nas X at his most prideful, bragging over a fast-paced drum beat and trumpets that he was destined for success. In "DOLLA SIGN SLIME," he further flaunts his wealth and status, obnoxiously asserting his superiority over both his opponents and peers.
Yet just as the arrogance begins to feel off-putting, it starts to waver every so often with the introduction of more introspective tracks where Lil Nas X confesses his insecurities and struggles. In "THATS WHAT I WANT," he longs for someone who can love him and admits his overwhelming loneliness — a stark and welcoming contrast to the self-sufficient independence seen in earlier tracks.
The musical flow is interrupted by "THE ART OF REALIZATION," a 24-second spoken interlude in which he ponders the direction of his life. As the track comes to a close, whispers of "I'm not sure" echo after asking "Is it for me?/ Am I happy?," setting the tone for the slew of self-reflection that is to follow.
In the latter half of the album, the facade of bravado has almost entirely fallen away to reveal the complex emotions and internal battles that Lil Nas X faces. In "ONE OF ME," he acknowledges and explores the negative critique that he faced through much of his career, and "TALES OF DOMINICA" reveals his internal fear that the critics are right about him, despite the confidence expressed in several earlier songs.
As Lil Nas X delves into his troubled childhood, the album takes a darker turn with the slower-paced "SUN GOES DOWN." The earlier references to suicide culminate in a very straightforward line in the chorus as he sings, "Don't wanna lie, I don't want a life/ Send me a gun and I'll see the sun." Detailing his pain from being bullied about his appearance, race and insecurities about his sexuality, Lil Nas X bares the harsh truth about his childhood before embracing the community he found from strangers online and his fans. The song marks the first time he truly fuses together his insecurities and his success into one cohesive narrative, effectively unifying the record's storyline.
[Related: Album Review: Vince Staples displays lack of identity in new self-titled album]
As the album falls from its emotional climax, "AM I DREAMING" brings the narrative to a thoughtful close. Over an instrumental punctuated with the faint sound of birds chirping, the track reads like a poignant reflection on his past struggles and journeys. The lyrics make peace with the past while piquing a sense of hope for the future as Lil Nas X embraces the will to continue.
With a dynamic storyline that jumps between moments of pride and pain, "MONTERO" creates a refreshingly multidimensional look into the complex nature of self-reflection in the midst of the pressures of the public eye, aided by a star-studded list of collaborators including Elton John, Miley Cyrus and Megan Thee Stallion. Musically, the juxtaposition between the mellow nature of the introspective tracks and the upbeat energy of the boastful ones serves as a fitting metaphor for the dichotomy of his public image and internal struggles.
The sun isn't going down anytime soon for Lil Nas X, as "MONTERO" establishes him as a force to be reckoned with.