Editorial: Voter turnout is critical, vote 'no' in Gov. Newsom recall election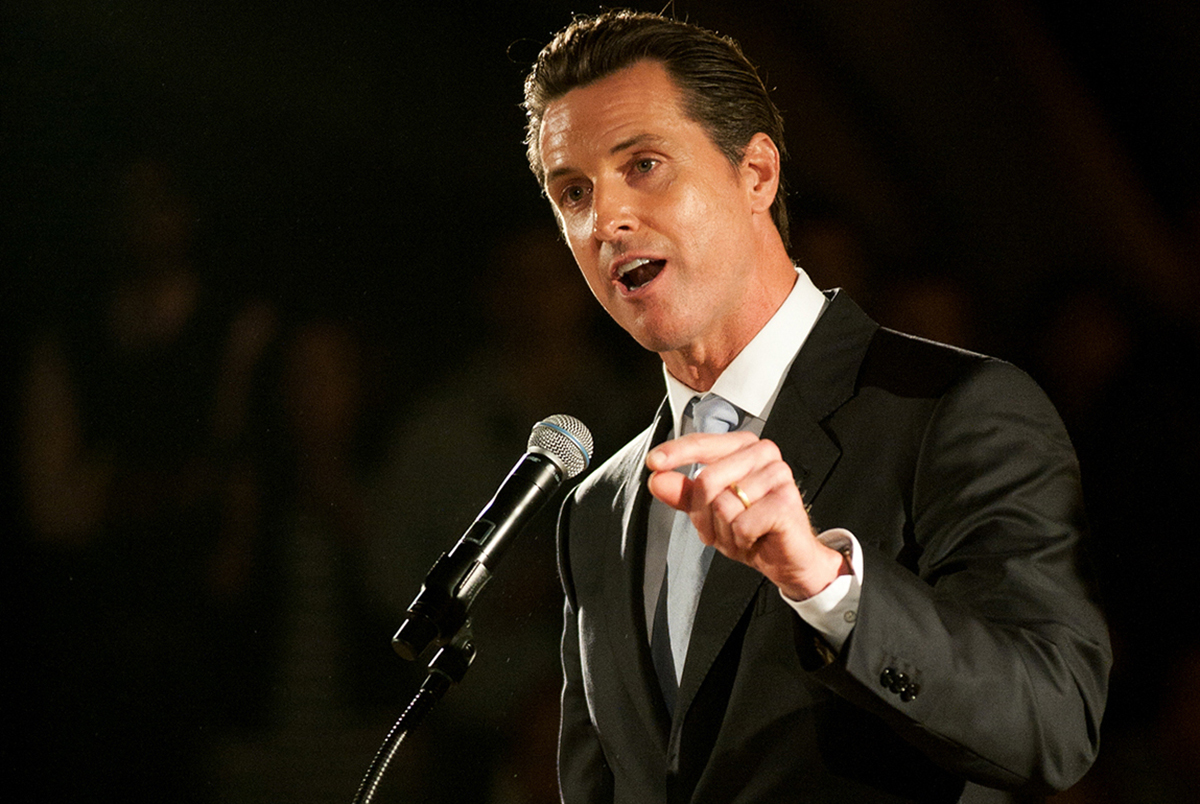 This post was updated Sept. 13 at 9:54 a.m.
Editor's note: Editorials are intended to serve as the jumping-off point, not the conclusion, to discussion. As part of the Daily Bruin's commitment to its readers, the board hopes to present a responsible and clear analysis of relevant events and news items affecting the lives of those we serve, but our editorials are not representative of the Daily Bruin's views on issues as a whole. We encourage all readers to reach out to our board members and to respond to our editorials.
The governor of California is battling a recall for the second time in the state's history.
To say there's a lot riding on this election would be an understatement.
We're one and a half years into a global health crisis that has killed more than 65,000 Californians. Wildfires are raging across the state, forcing people from their homes while spewing toxic smoke into the atmosphere. The end of California's eviction moratorium is a month away and will likely push many into financial insecurity.
We can't afford to make the wrong choice or to have others decide the election for us. With this in mind, the editorial board urges Bruins to do two things.
Vote on or before Sept. 14.
And, when voting, do not recall Gov. Gavin Newsom.
Californians will see two questions on their ballots. The first asks whether a voter would like to recall Newsom, and the second asks for a replacement. If more than 50% of voters vote to recall Newsom, he will be replaced by whoever gets the highest number of votes from the second question.
According to a recent poll from the UC Berkeley Institute of Governmental Studies, Republicans and Independents make up just over half of respondents who said they are likely to vote in the recall election. Assuming this is representative of both camps of voters and most, if not all, of them vote "yes" on the first question, Newsom can easily be recalled.
That's why voter turnout is critical.
While Newsom has had a rocky stay as governor, he's done a lot to support students at the University of California – so much so that he deserves to stay in office.
After losing nearly $2 billion in revenue due to the pandemic, the UC received $1.27 billion in state funding for the 2021-2022 fiscal year. This is the largest single-year increase of funds the University has seen and is thanks, in no small part, to Newsom's commitment to higher education. In May, the governor proposed giving the UC more than $807 million – the highest state investment in the University's history.
The nearly $1.3 billion funding for the UC will go towards basic needs resources, mental health services and medical education programs for underrepresented students. These have never been more critical as we continue to grapple with a devastating pandemic.
Newsom also signed a bill at the end of July expanding financial aid while improving transfer pathways for community college students.
That's not to say he's perfect.
Newsom has received widespread criticism for his handling of the pandemic, including mismanagement of COVID-19 federal funds, lack of health care for people who are incarcerated and an absence of efficient regulation for nursing homes. Not to mention, he violated his own guidelines last year when he attended a large gathering with multiple households.
If Newsom is recalled, his alternative is predicted to be a conservative candidate, with the three leading candidates for his replacement all being registered Republicans.
In the UC Berkeley poll, radio host Larry Elder received 18% of all likely votes – the most of any Republican candidates – making him Newsom's most likely replacement if the latter is booted from office.
But for a state known for its progressive ideals, Elder's beliefs are antithetical to those values.
He has publicly spoken out against COVID-19 vaccine and mask mandates, announcing his plan to repeal them once elected.
Elder has also said other controversial statements, such as employers should be allowed to ask women about their plans to have children and women who do so lack dedication to their jobs.
Voting "no" on the recall ensures that no drastic changes will be made to the UC and to California.
In a time of great flux, the last thing the state needs is more uncertainty.
The board does not have a position on whether you should answer the second question and what replacement candidate it believes you should choose. However, it encourages you to make an educated decision on both fronts.
Every vote matters – especially yours. The impacts of the election will affect you and future students. The governor is just one of the 26 members of the University of California Board of Regents, which oversees university policies, campus safety, tuition and fees and so much more.
We all have a stake in this election.
So, make your voice heard. Vote by mail or in person. Visit your county registrar's website to find where the nearest voting center or dropbox is.
But whatever you do, vote "no" on recalling Newsom.