UCLA student conveys both art, activism through bullet journal spreads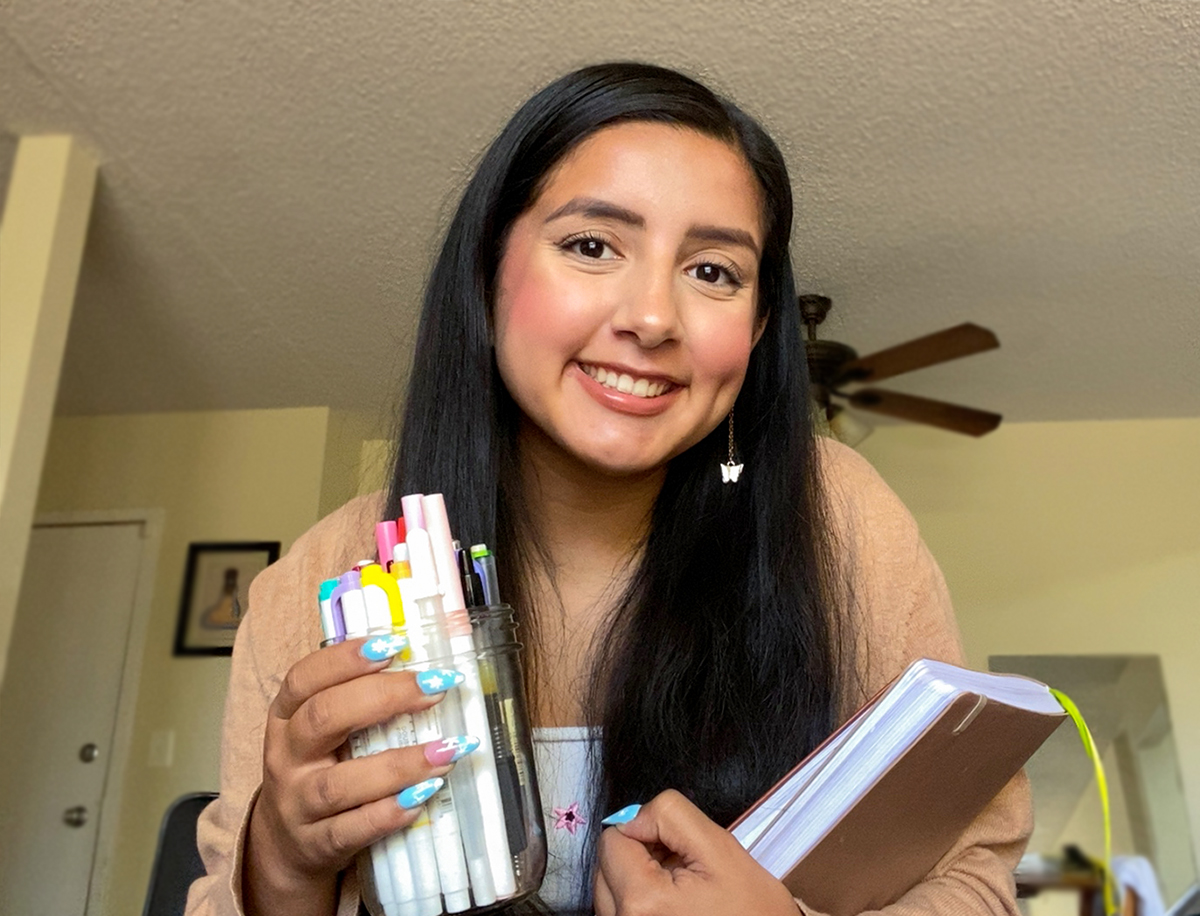 Third-year history student Clarissa Arjona is using her bullet journal Instagram account to merge fine arts, organization and social activism. The practice is a creative outlet and a way for her to stay on top of her academics, Arjona said. (Sakshi Joglekar/Assistant Photo editor)
Clarissa Arjona is spreading positivity and artistry one page at a time.
Through posting bullet journal spreads on her Instagram, the third-year history student uses her passion for fine art to draw attention to social issues and share organizational tips. From strawberries in the summertime to "Gilmore Girls" in the fall, Arjona said she draws inspiration for her aesthetically pleasing pages from the world around her. She said she uses the account to showcase her planner to friends and family, while also creating a space of inspiration for others who journal.
"I like getting really creative with it," Arjona said. "During the quarter, it's been really helpful for me to de-stress, and also to keep up with drawing and calligraphy."
Bullet journaling piqued Arjona's interest in her senior year of high school after she said one of her favorite teachers recommended it as a way to stay organized through the chaos of school. She enjoyed doodling in her free time, but amid the stress of school, opportunities to sit down and draw became sparse, she said. Bullet journaling provided a way for her to create her own planner and stay organized, she said, while also incorporating her creativity through the opportunities of each page.
[Related: Demia aspires to create community online, consolidate resources]
The inspiration for Arjona's spreads comes from everyday experiences, she said. Different months have different themes, and she said there is always a meaning behind them. Each month also has a positive quote that Arjona said she chooses to augment the theme. For the month of May, the theme was Tetris and the quote incorporated the word "fall" to mirror the falling of the game pieces. Keeping up with each month in her bullet journal helps her de-stress, and she said her friends can always tell when she's going through a difficult time because her journal hasn't been kept up to date.
"I love making little themes, and sometimes I get inspired by my own life," Arjona said. "I did a travel theme in my planner, and it was all the places I wanted to go. Right now, it's strawberries because they remind me of summer."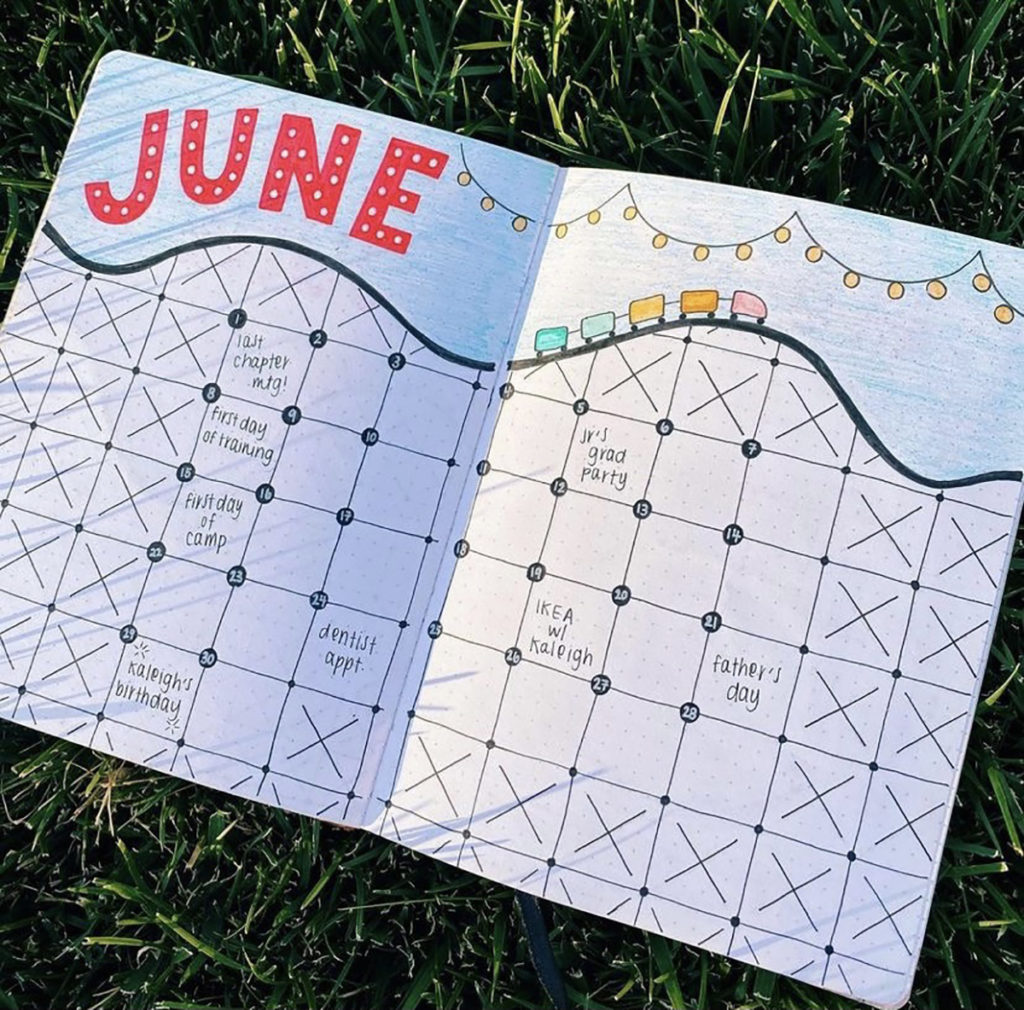 Fourth-year Chicana and Chicano studies student Giselle Melendez said Arjona's bullet journal account is engaging because of its range of designs. Her ability to create spreads that are both fun and raise awareness for important issues makes Arjona stand out from other bullet journal accounts, Melendez said. One month's theme was reflective of the Posta Service crisis during the COVID-19 pandemic due to an overflow of online orders, which Melendez said drew attention to the cause through a combination of art and activism.
"A lot of them center around political subjects," Melendez said. "I think that's very important because the other (accounts) will focus on just aesthetics, so I really enjoy the fact that (Arjona) can incorporate those things."
Creating her account also allowed her to connect with a positive community of other students who journal, Arjona said. By following other accounts that inspire her, Arjona said she continues to make spreads that are both enjoyable to look at and individualized to meet her specific planning needs. By connecting with other college students who like to bullet journal, Arjona said the community serves as a fun place to chat as well as a networking opportunity to ask career questions with other journalers pursuing similar career paths.
[Related: UCLA student takes hobby online, offers free virtual yoga classes via Instagram]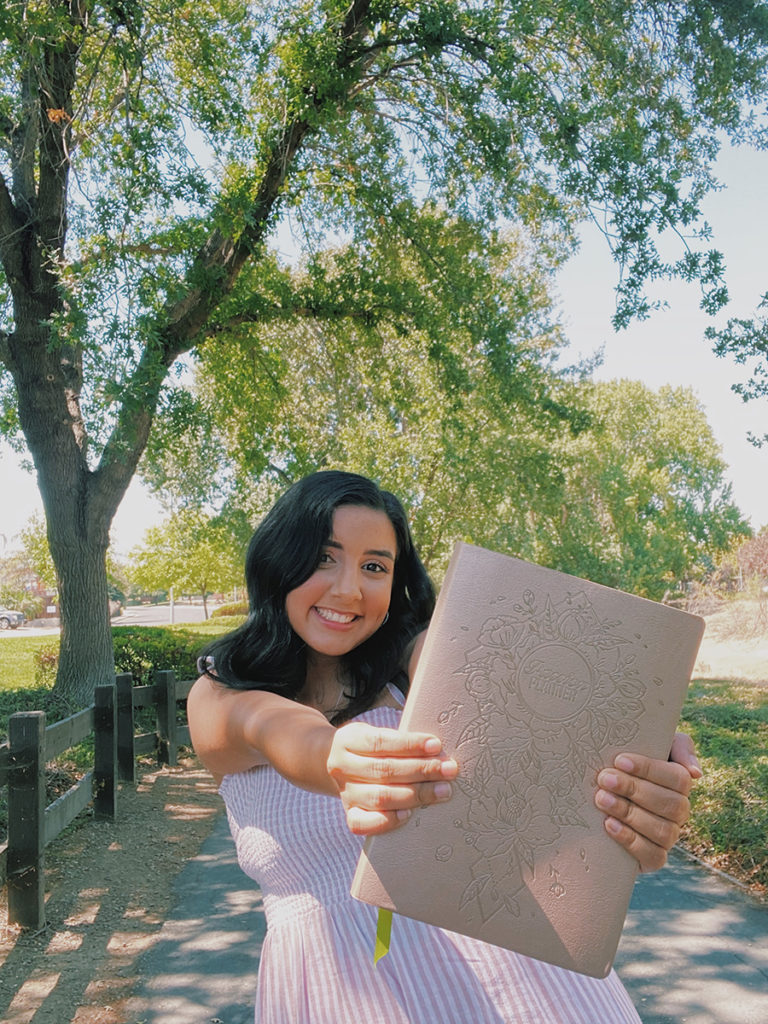 UCLA alumnus and Arjona's roommate Gabriella Hernandez said part of what makes Arjona's bullet journal account appealing is that she is open to sharing her techniques. In their sorority, Hernandez said Arjona hosted workshops where she taught others how to achieve the aesthetically pleasing spreads that she posts on her Instagram page. Hernandez said Arjona's lack of gatekeeping when extending her organizational skills contributes to the authenticity of her account.
"Everyone tells her that she's the most organized person, so she's always sharing what works for her," Hernandez said. "She's always eager to help folks, and (she's) never one to brag. If I tell her (to) teach me how to (do calligraphy), she'll sit down and teach me until I'm content with it."
Ultimately, Arjona said bullet journals should be individualized to reflect the needs and skills of the creator. The goal of her account is simply to share inspiration with others hoping to expand their bullet journal spreads and to showcase her own journal to friends and family. Creating a space where people close to her can support an endeavor that she is invested in makes her account special, she said.
"My family is really supportive and so are all of my friends," Arjona said. "They've hyped me up so much (so) I feel like it's a big space of positivity for me."