Sound editors emphasize the quiet in Emmy-nominated 'The Queen's Gambit'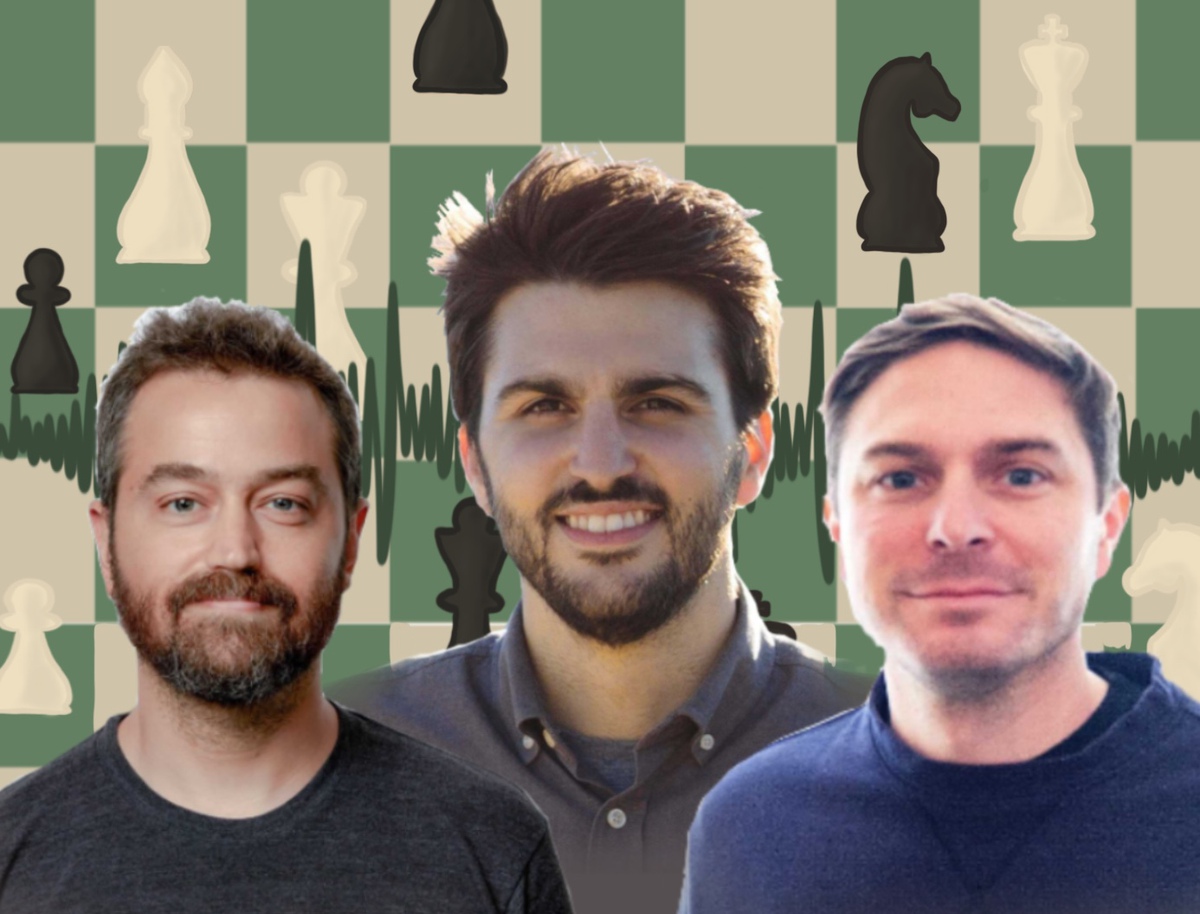 Alumnus Eric Hoehn (center) earned Emmy nominations for his sound mixing and editing work on Netflix miniseries "The Queen's Gambit," alongside co-supervising sound editors Eric Hirsch (left) and Gregg Swiatlowski (right). (From left to right: Photo courtesy of Goldcrest, courtesy of Dan Carr, courtesy of Goldcrest. Photo Illustration by Katie Frei/Daily Bruin)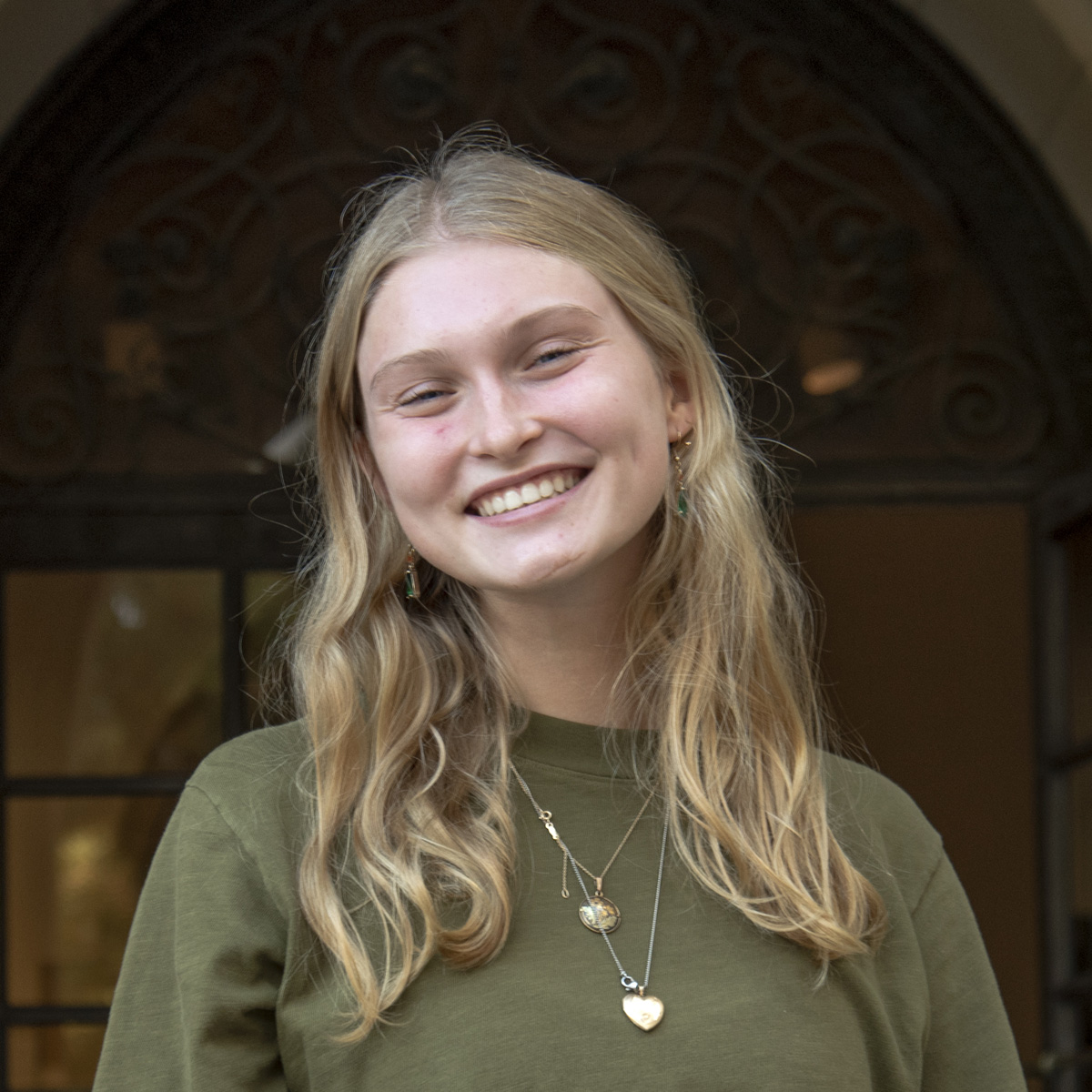 Working together like pieces on a chessboard, the soundtrack of "The Queen's Gambit" is a resounding checkmate.
Sound rerecording mixer, sound editor and alumnus Eric Hoehn received nominations for both Outstanding Sound Editing and Sound Mixing for a Limited or Anthology Series, Movie or Special for his work on the show's finale, "End Game." The limited series follows chess player Beth Harmon (Anya Taylor-Joy) as she ascends into chess stardom and follows a winding road to personal growth, with the final episode portraying the emotional peak of both journeys. In order to best reflect the finale's intense and triumphant mood, Hoehn said his responsibilities involved letting his teammates' work take center stage by stripping the sound down to let the emotions shine.
"Sometimes as a sound mixer, (being a collaborator) means campaigning for the music to have its moment here, or holding back some ideas that maybe feel indulgent and just letting clarity or letting story play out in a more simplified manner," Hoehn said.
In order to create a balance of sound to reflect quiet yet tension-filled moments like Beth's final match, Hoehn said he focused on building space for a more important sound by making the surrounding track quieter. Moreover, he said to find a sound dramatic enough for a final checkmate move required more than just turning up the volume. Hoehn said he softened sounds unrelated to a chessboard, like the noise of a two-by-four falling on a wooden floor, to create a bold effect through a low volume rather than a high one.
[Related: Q&A: Alumnus Stephan Fleet discusses Emmy-nominated visual effects for 'The Boys']
For Hoehn, such attention to detail is the distinguishing feature between more professional films and the amateur effect of videos found on YouTube. He said he began a mentorship with sound industry figure Wylie Stateman after graduating from UCLA, leading him to work on "The Queen's Gambit" as well as the Netflix miniseries "Godless," both of which were created by Scott Frank and picture edited by Michelle Tesoro.
Working closely with Frank and Tesoro, Hoehn said his sound work follows the path set by the picture editing. He said his editing involved either finding the correct sounds from a sound library or creating them himself – such as assembling the sounds of an arm moving or a piece sliding into the multi-step noises of a chess move. On the other hand, he said sound mixing involves tweaking each scene's soundtrack – like the different volumes – to perfection in collaboration with fellow creatives.
One of these collaborators, co-supervising sound editor and rerecording mixer Eric Hirsch, said creating an appropriate mood for the scenes with little sources of sound was challenging but ultimately placed composer Carlos Rafael Rivera's music at the forefront. As Beth plays the high-stakes match in front of a silent audience, Hirsch said the sound work complemented the music without distracting viewers from events onscreen. He said Netflix also provided project members the same pair of headphones to standardize the team's remote listening experience in the pandemic and create a clean final product – especially in "End Game."
"Just the simplicity and cleanness of the final episode is really important … having not too much sound in the way that's distracting," Hirsch said. "Again, making room for the beautiful score is a really important thing but also not receding completely, so that the sound isn't doing what it needs to do – but just providing the backbone and the foundation and the scope to put the music right on top of."
Despite the team being spread across the country, supervising sound editor Gregg Swiatlowski said Hoehn proceeded with Stateman and their process of ABM – "always be mixing." Procedures like constantly mixing ensure that each step of sound work has been approved by other people on the project, and he said it also allows for the sound team of about 10 to 15 to thoughtfully approach the sonic qualities of the limited series by seeing one large entity rather than individual episodes.
[Related: 'Gossip Girl' season 1 recap – episode 4: 'Fire Walks with Z']
By using techniques such as "always be mixing," Swiatlowski said the finale joins all of the different departments' efforts by blending elements like sound design with music. Hoehn said the episode's final effect – the protagonist's victory – was made to resonate with audiences because of connections formed across the series, like when the many musical themes finally culminated. In threading all the different scenes together, Hoehn said he enjoyed working on the transitions in "End Game," particularly in the scenes after Beth Harmon's final match is abruptly adjourned by her opponent.
"I love working on (the) ins and outs of scenes," Hoehn said. "There's just a lot of great transitions happening (in the adjournment scenes) – transitions of environments, transitions in music. Those are really complex things to manage creatively, and I'm really proud of that work as a team."
Durgin is currently the music | fine arts editor. She previously served as an Arts contributor from 2020-2021. She is a second-year English student from Meridian, Mississippi.
Durgin is currently the music | fine arts editor. She previously served as an Arts contributor from 2020-2021. She is a second-year English student from Meridian, Mississippi.