'Gossip Girl' season 1 recap – episode 6: 'Parentsite'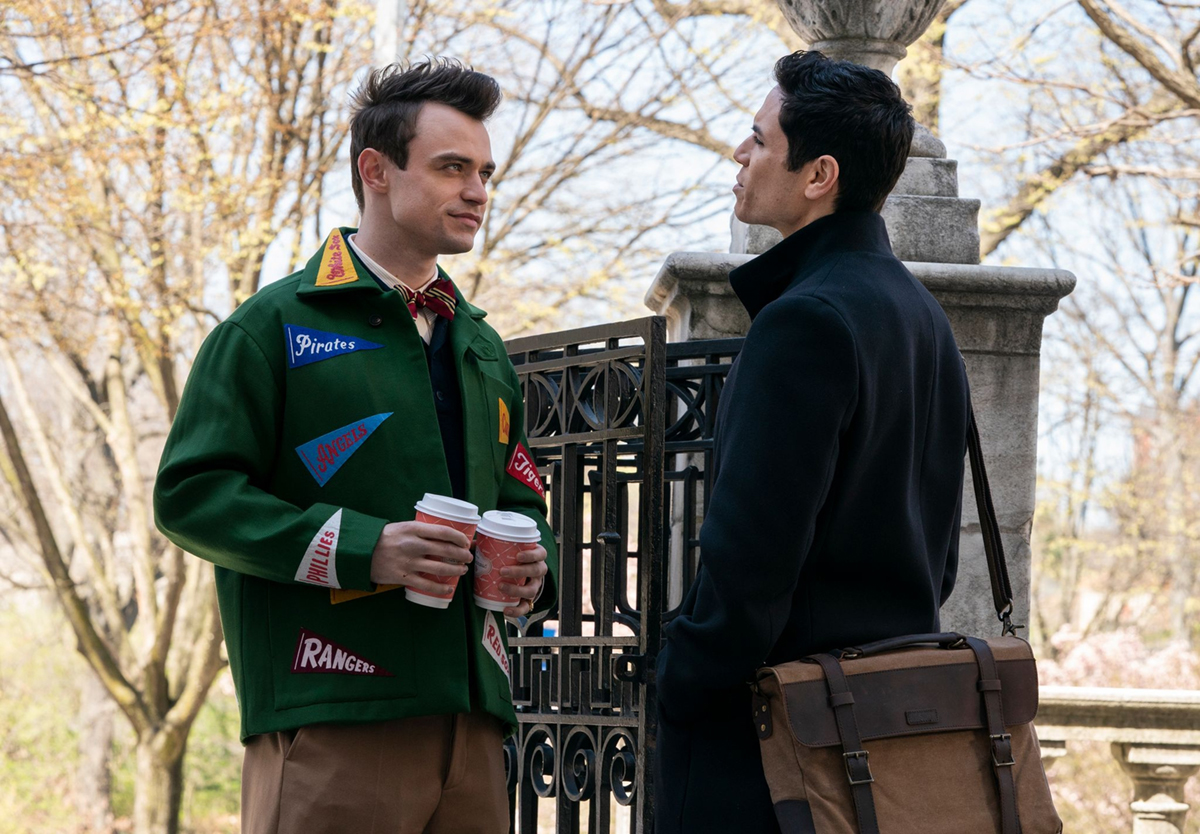 (Courtesy of Karolina Wojtasik/HBO Max)
"Parentsite"
Directed by Pamela Romanowsky
HBO Max
Aug. 12
Warning: spoilers ahead.
Heads up, the parents of the filthy rich kids are making their landing.
The sixth installment of "Gossip Girl" introduces the parents of Obie (Eli Brown) and Aki (Evan Mock) – and they have no intentions of playing nice. New drama unfolds as Zoya (Whitney Peak) finally meets Obie's mother, Helena (Lyne Renée), a potent figure he has been afraid to disappoint. Through a tension-filled dinner and a controversial lawsuit, the episode illustrates the dominance wealthy individuals have over their community and its detrimental effects on their loved ones.
As usual, the episode opens with a Gossip Girl Instagram post – this time about Helena's arrival – which surprises Zoya, as Obie has never introduced her. Following Julien's (Jordan Alexander) advice, Zoya meets with Helena but is shut down by her quick judgment while learning Obie never told his mother about his split from Julien. With the scene set in a luxurious hair salon, Helena easily stands out as an arrogant figure who holds great power over her son. She quickly denies Zoya's relationship with Obie but offers a lavish dinner as an apology.
[Related: 'Gossip Girl' season 1 recap – episode 5: 'Hope Sinks']
On the other branch of the sister pair, Davis (Luke Kirby) lectures Julien about college while the influencer constructs a plan to grow her brand in collaboration with a major makeup label. The night may have been swept with top-notch deals, but the harsh reality of such labels is revealed when Sephora threatens to terminate its offer after Julien joins a protest to protect a homeless shelter. Despite Julien wanting to join a brand that catered to people of color, the scene demonstrates the irony in big brands who want a diverse image but refuse to address issues that largely affect minority groups.
While the episode addresses flaws in the beauty industry, it also continues to tackle the separate issue of predatory behavior as Rafa (Jason Gotay) sends Gossip Girl rumors of Max (Thomas Doherty) having an STI and consequently joins the Gossip Girl crew. Rafa's inappropriate actions come to light as the show underscores the relationship between a teacher and his victim as deserving of severe consequences, rather than a romantic storyline. Later on, the other teachers catch Rafa deleting a video Max sent to Gossip Girl, setting up the possibility of him using their role on the account as blackmail in exchange for greater power with posting.
Although Max manages to avoid Rafa's ammunition, a stressed Audrey (Emily Alyn Lind) intimidates the hospital her mother, Katherine (Laura Benanti), is residing in. Through complaints and constant check ups, her mother eventually wakes up and the two apologize for their behaviors in a touching, heartfelt scene. Lind's performance is once again in the spotlight, as she not only apologizes to her mother but also wreaks havoc while her mother rests. Accompanying the sorrowful Audrey, Benanti displays an affectionate performance through tears as Katherine reconciles with her daughter despite lashing out at her earlier.
[Related: 'Gossip Girl' season 1 recap – episode 4: 'Fire Walks with Z']
Meanwhile at dinner with Zoya and Helena, who are joined by Aki's parents, Aki's father Roger (Malcom McDowell) discovers his son's sexuality after discussing a public lawsuit that accused him of homophobia. When a reporter later asks about the lawsuit, Roger uses his support for Aki as an excuse to cease the homophobic rumors and distract the public from his plan to continue construction on a homeless shelter. Roger's actions depict the twisted morals of the wealthy, as his supportive attitude toward his son's sexuality is merely a front to increase his undying power and trust from the public.
Overall, the episode gives a solid introduction to Helena and Roger and the power they hold over both their reputation and children. As Helena leaves Zoya in an unsettled dispute and Roger selfishly outs his son to the public, the show communicates the strength and consequences of affluence, as well as the lengths one will go in order to keep an impressive image. The parents may have saved themselves this time, but a rebellious Obie and Zoya may soon put them in their place – one that will give them the hard truth.
Gossip Girl may be the master of drama, but the parents could certainly steal the baton from her.