Study finds recovered COVID patients may only need one vaccine dose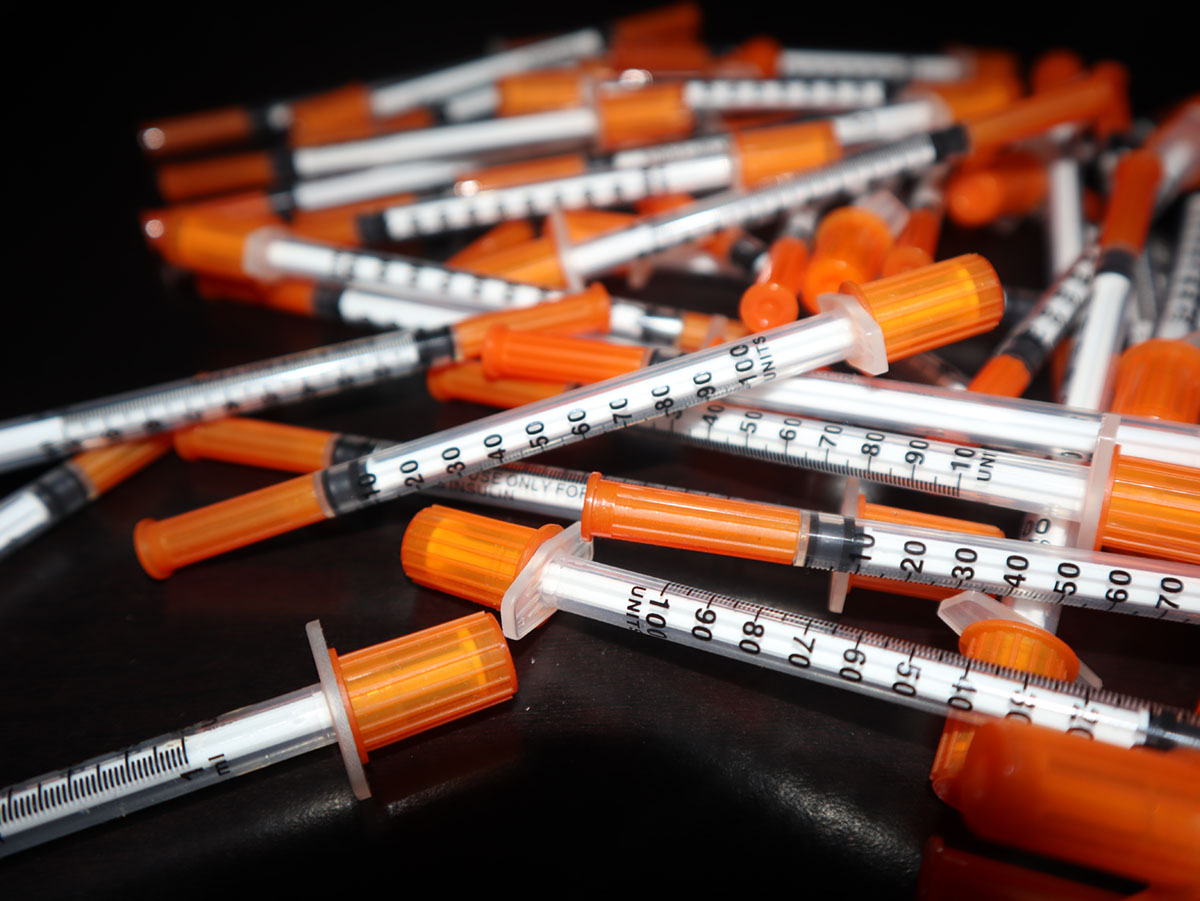 People who have recovered from COVID-19 may not need a second dose of the COVID-19 vaccine, according to a new UCLA study. All fully vaccinated individuals may need a booster shot in the future, however. (Sandra Ocampo/Daily Bruin)
Correction: The original version of this article misspelled AstraZeneca.
This post was updated July 18 at 8:42 p.m.
UCLA researchers found that individuals previously infected with the COVID-19 virus may not need the second shot of two-dose COVID-19 vaccines, but booster shots may be necessary in the future.
According to the study, published in June in the American Chemical Society Nano, patients who were infected with the COVID-19 virus previously likely only require one shot of the two-shot mRNA vaccines to achieve full immunity against the virus. The study used mRNA vaccines developed by Pfizer, Moderna and AstraZeneca.
The lab that conducted the study tested the immune responses of individuals after receiving a COVID-19 vaccine. The participant group contained both people who had already been infected with the COVID-19 virus and those who had not, according to the study.
Patients who have not had COVID-19 before need two doses of the mRNA vaccines in order to be fully protected from the virus, according to the study.
In patients who had not had COVID-19 before, immunity from the virus was relatively low after receiving the first dose of the vaccine and similar to those who had recovered from a mild COVID-19 case, according to the study. After the second dose, their immunity rose greatly and was comparable to immunity gained after a severe COVID-19 case.
However, people who had already been infected by the COVID-19 virus only needed one dose of the mRNA vaccines in order to reach full immunity to the virus, said Francisco Javier Ibarrondo, a project scientist at the UCLA AIDS Institute and co-first author of the study. According to the study, these patients did not experience increased immunity after a second shot of the two-dose vaccine, unlike those who had not been previously infected.
The first shot of the two-shot vaccines mimics an infection by the COVID-19 virus, allowing the body to make antibodies, which are proteins the body makes to fight disease, Ibarrondo said. The second shot boosts those antibodies to create long-term immunity against a pathogen like the COVID-19 virus, he said.
"The (COVID-19) infection will act as the prime vaccine and will generate antibodies in a large amount as high as a complete vaccination or the primary (vaccine)," Ibarrondo said. "So you have the memory T cells that will be boosted by the vaccine."
However, all patients will likely need a booster shot for the COVID-19 vaccines after about a year, Ibarrondo said.
[Related: Campus Queries: How are experts continuing work to halt transmission of COVID-19?]
A vaccine might require booster shots because the targeted pathogen may mutate from year to year, requiring a new vaccine to account for such changes, said Dr. David Goodman-Meza, a physician-scientist at UCLA Health and co-author of the study.
A booster shot may also be necessary because our bodies do not create a strong enough immune response to give us lifelong protection against certain pathogens, Goodman-Meza said.
In the study, the lab found that after patients had become fully vaccinated with the Pfizer, Moderna or AstraZeneca vaccine, COVID-19 antibody levels decayed at a rate that would require boosting in the future, Ibarrondo added.
A booster shot for the COVID-19 vaccines may also be needed in the future because of the growing presence of COVID-19 virus variants, which differ slightly from the original virus in their DNA.
According to the Centers for Disease Control and Prevention and the Food and Drug Administration, there are currently four concerning variants of the COVID-19 virus within the United States.
Based on current research, the current vaccines for COVID-19 could become only 70% to 80% effective at preventing serious infection from the new COVID-19 virus variants, including the delta variant, said Shaun Yang, a clinical assistant professor and assistant medical director of clinical microbiology at UCLA Health.
Although the current COVID-19 vaccines are still effective, their efficacies could change because large unvaccinated populations could allow the virus to mutate even further, he said.
Yang said he expects that a booster shot will be necessary to account for rapidly mutating COVID-19 virus variants. He added that a new COVID-19 vaccine may be needed every year, similar to the flu vaccine. Though Yang is not completely certain this will happen, the number of COVID-19 cases worldwide is not going down, suggesting that it is a possibility, he added.
Pfizer and BioNTech recently began examining the benefits of administering a third dose of their vaccine, stating that a third shot may help increase immunity against the delta variant, according to a press release. However, the CDC and FDA announced July 8 that Americans do not need booster shots at this time.
His lab is not the only lab to produce such conclusions about the COVID-19 vaccine, though they are among the first, Ibarrondo said. However, some outside studies dispute UCLA researchers' prediction that people will need booster shots.
One article from The New York Times stated that some people may not need a booster shot, citing a research paper that suggested the body's immune response to infection by a COVID-19 virus could be strong enough to be long-lasting. In response, Ibarrondo said in an emailed statement that it is difficult to determine who would need a booster shot because it's hard to predict which patients will have strong enough immune memories to fight off future infections after vaccination.
When faced with COVID-19 information that may seem contradictory, people should remember that scientists gain a greater understanding of COVID-19 every day, Goodman-Meza said. People should reach out to their physicians if they have concerns or any confusion, he added.
[Related: Social media campaigns provide education about COVID-19 vaccines]
The lab that conducted the study is currently trying to clone COVID-19 antibodies to see if it can learn more about the body's response to the disease.
Goodman-Meza said if their results are upheld by other studies, public health agencies would experience less of a burden when it comes to distributing vaccines since some people would only require one dose.
"(This research) is pretty important because you can even save a lot of vaccines and they can be used for other people," Ibarrondo said.