Social media campaigns provide education about COVID-19 vaccines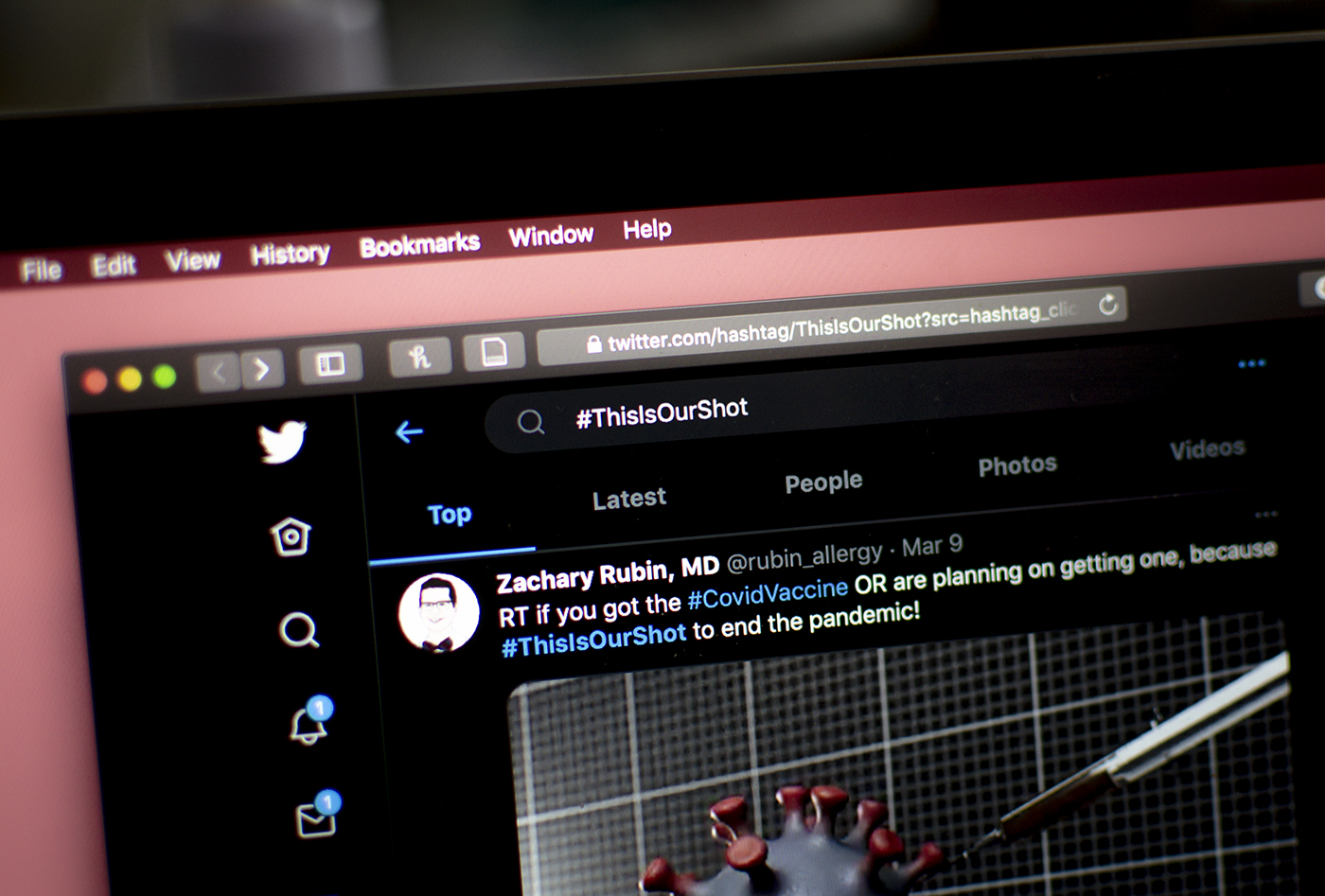 To tackle misinformation about the new COVID-19 vaccines, doctors and medical professionals are using social media and other platforms to spread accurate information. (Kanishka Mehra/Photo editor)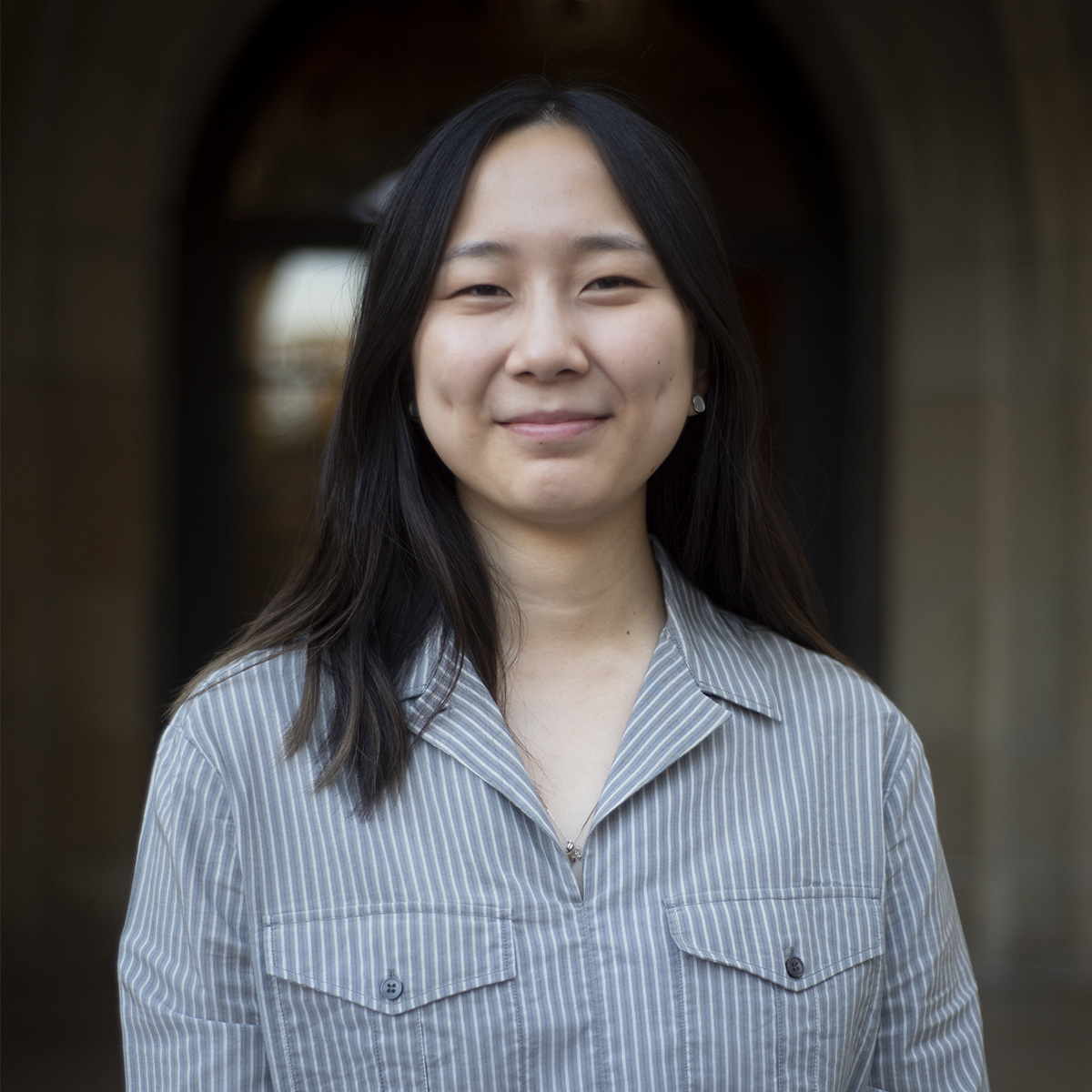 Health care workers and public health advocates are using social media to encourage people to get the COVID-19 vaccine and combat misinformation about COVID-19.
Anna Yap, a resident physician at UCLA, started an organization in December with a network of physicians after seeing people spreading COVID-19 misinformation online. It was frustrating to come home after working on the front lines against COVID-19 and see people essentially working against them, Yap said.
Doctors who are members of This Is Our Shot host livestreams to answer questions about COVID-19 vaccines on Twitter and Facebook and share selfies of them getting vaccinated under the hashtag #ThisIsOurShot. The goal is to excite people about getting the vaccine, Yap said.
These efforts come in response to high levels of vaccine hesitancy in the U.S., Yap said. Almost one-third of Americans still say they would not get vaccinated against COVID-19, according to a March 5 report from the Pew Research Center. A survey of UCLA Health employees in the fall found that more than 60% would not receive the COVID-19 vaccine immediately if it was offered to them.
More than 25,000 individuals have taken part in the This Is Our Shot campaign on Facebook, said physician and co-founder Atul Nakhasi in an emailed statement.
Spreading reliable, scientific information is also the focus of ProtectUS, another organization dedicated to combating health misinformation. The group has posted infographics explaining how COVID-19 vaccines were developed so quickly and why the rapid development does not compromise the vaccine's safety, said Rhea Shetty, a communications head at ProtectUS and a fourth-year biology and German language and culture student.
Some vaccine advocacy groups existed before the COVID-19 pandemic.
Vaccinate California, a parent-led group based in San Francisco, has been working to increase trust in vaccines since 2015. The group previously advocated for state legislation on school vaccination requirements but has shifted its efforts toward social media outreach because of COVID-19, said Leah Russin, executive director of Vaccinate California.
Social media plays an important role in communicating health information because it is readily available, Shetty said. She added that she herself obtains news about the pandemic through professionals on social media.
The internet makes it easy for anyone to post information that may not be true, so organizations like This Is Our Shot sought to make the advice of doctors and other health professionals more accessible, Yap said.
Some people had the misconception that COVID-19 vaccines were not tested thoroughly and development was rushed, or assumed one company's vaccine is better than the other, Yap said.
Another long-standing misconception that predates COVID-19 is the idea that vaccines can cause autism, Yap said.
However, Yap said the likelihood of a bad allergic reaction to the vaccine is smaller than the chance of getting struck by lightning and recommended that people get whichever vaccine they can get as soon as they can. All of the vaccines are highly effective at preventing hospitalization or death because of COVID-19, she said.
Mistrust also fuels some of the hesitancy surrounding COVID-19 vaccines, Yap said. Incidents like the Tuskegee Experiment – a 1932–1972 experiment in which hundreds of Black men were infected with syphilis – have sowed mistrust in underserved communities, she said. This Is Our Shot takes the history of medical racism into consideration by amplifying the voices of health care workers who are representative of these communities, Yap added.
Vaccine hesitancy can emerge from a variety of sources, and simply providing more information may not be enough to change people's minds, Yap said.
Instead, testimonials from people who have been vaccinated may help correct common misconceptions, especially if those people are trusted medical professionals, she added. Although it is important to make sure the public can access factual health information, This Is Our Shot has focused more on listening and responding to people's concerns, Yap said.
"The best way to influence your communities (is) going to be with your personal stories," Yap said.
After she shared on Instagram that she received her second dose of the vaccine, a few individuals messaged Shetty to ask if the symptoms they were experiencing were normal, and the conversation helped ease their fears, Shetty said.
People should contact their doctor if they are unsure about getting the vaccine since they understand how COVID-19 works and are equipped with the expertise to help, Russin said.
"I trust the science, and I get my advice not from a random (person) on Facebook but … from the person who actually went to medical school," Russin said.
Yap said she hopes people feel empowered to get vaccinated. Every person who gets the vaccine helps the country move one step closer to achieving herd immunity and returning to normalcy, Yap said.
"Ultimately, we're all going to need to get the vaccine," Yap said. "So we should really celebrate each person getting it."
Li is the 2021-2022 science and health editor. She was previously a contributor for the science and health beat. She is also a third-year human biology and society student at UCLA who enjoys writing about research and public health.
Li is the 2021-2022 science and health editor. She was previously a contributor for the science and health beat. She is also a third-year human biology and society student at UCLA who enjoys writing about research and public health.