Movie Review: 'Black Widow' a compelling story of female empowerment unique in Marvel catalog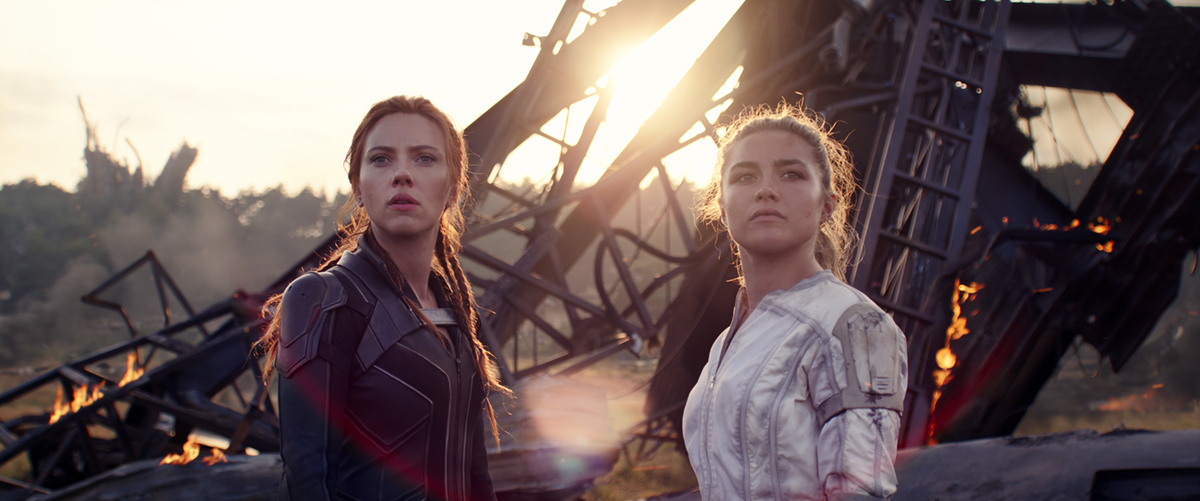 (Courtesy of Marvel Studios)
"Black Widow"
Directed by Cate Shortland
Marvel Studios
Released July 9
It's about time Natasha Romanoff got her own film in the Marvel Cinematic Universe.
The latest Marvel movie, "Black Widow," released Friday in select theaters and on Disney+ Premier Access. With intense action sequences and skillfully executed special effects, a theater viewing of this film is well worth it for those who are comfortable doing so.
Addressing Romanoff's (Scarlett Johansson) early life, the plot unveils her history with Dreykov (Ray Winstone), the head of the infamous Red Room where she and many other young girls were taken captive and trained to become professional assassins called Widows. The main storyline follows Romanoff and her long-lost sister-figure Yelena Belova (Florence Pugh) as the two go on a quest to end the Red Room and free the many girls still being pushed into the system.
[Related: 'Gossip Girl' season 1 recap – episode 1: 'Just Another Girl on the MTA']
Along the journey to take down Dreykov, Romanoff and her replacement Avengers – comprised of Belova and their parental figures Alexei Shostakov (David Harbour) and Melina Vostokoff (Rachel Weisz) – face plenty of gripping conflicts. From swift fights between the two sisters to brawls involving Romanoff and Dreykov's puppet Taskmaster (Olga Kurylenko), the stunts are exciting yet nerve-racking to watch. Along with the incredibly fast-paced action scenes, the film showcases slower moments of dialogue, creating a well-balanced narrative.
Though the characters' lengthy conversations may be a bit slower and not quite what one might expect from a Marvel action film, they are in some ways more important than the thrilling stunts and fight scenes. Johansson, Pugh, Harbour and Weisz skillfully craft the image of a somewhat estranged family as they come together – playfully bickering and criticizing one another, all the while making their love for each other very clear.
Shostakov and Belova are set up to be fan-favorites, serving as the comedic relief in the unfolding of a rather tense film while also delivering some of the most heart-wrenching lines in the movie. From Belova declaring the importance of their family to Shostakov apologizing for his shortcomings as a father, the two help re-formulate bonds within the group. These family dynamics only add to the film, serving as a connecting thread through all of the action and drama.
[Related: Film preview: Summer films bring an abundance of bright visuals, action scenes to life]
In addition to the deep theme of family, the film's main conflict revolves around a very real issue in today's world – women's rights to their bodies and choices. In order to create his idea of the perfect killer, Dreykov systematically strips away the free will of the young women he takes victim, forcing them to have hysterectomies and training them until he deems them worthy enough to become Widows. Even in its fictitious world, "Black Widow" sends a universally important message to audiences about women's rights to make their own choices.
With Romanoff finally being the star of her own film, she proves what a skilled and powerful woman she is – both as an expert fighter and perhaps more importantly as a passionate heroine. Furthermore, the story expands upon her compassion and dedication to atoning for her past mistakes through saving other women who had their autonomy taken away. While it may not be a very typical Marvel film, "Black Widow" tells an important story in a high-stakes, action-packed manner.
And if there's something the film teaches audiences other than the power of women and the significance of family, it's the versatility of a cargo vest.