Kayla Tange channels emotion and Asian community in 'Sacred Wounds'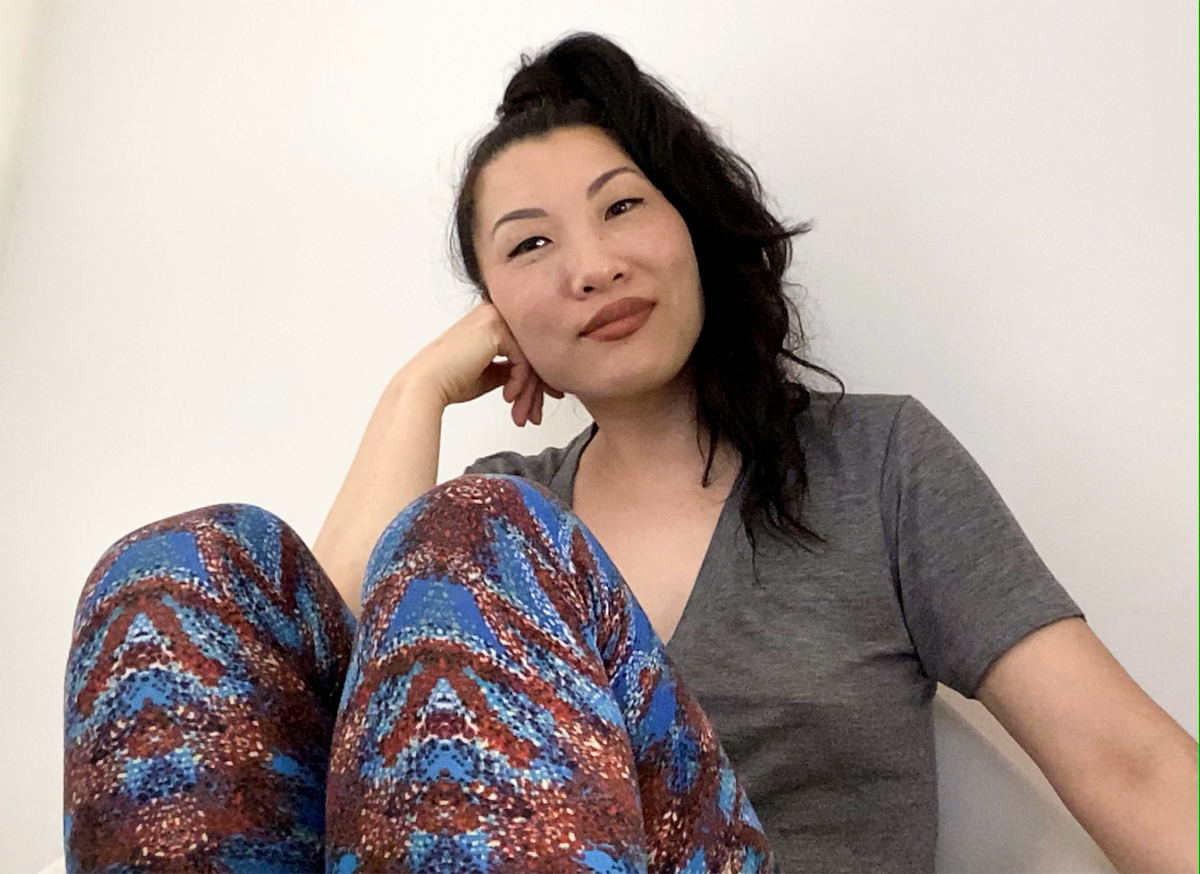 Fourth-year art student Kayla Tange created her performance art show Sacred Wounds to transform Asian traditions, highlighting themes such as identity and sexuality. (Michael Vigman/Daily Bruin)
Equal parts burlesque and social inquiry, Kayla Tange's performance art is breaking walls and building communities.
A fourth-year art student, Tange has been working in performance art for 15 years. Since transferring to UCLA in 2019, she said she has been exploring other mediums like installation, sculpture and video. While experimenting with different methods of making art, Tange said she focuses on performance in her online show "Sacred Wounds," which began in September with the goal of transforming notions of Asian tradition.
"We really wanted to create a space for Asian performers to subvert the stereotypes that we were experiencing our whole lives, to present works that involve ancestral healing, eroticism (and) ritual," Tange said.
Adopted from Korea and raised in a Japanese American household, Tange said she has experienced pressure from the model minority myth, a stereotype which places certain standards on Asian Americans and has contributed to the misrepresentation and censoring of conversations about sexuality. Through her work, Tange hopes to shine light on the topic of sexuality, which she said may be taboo for Asian households.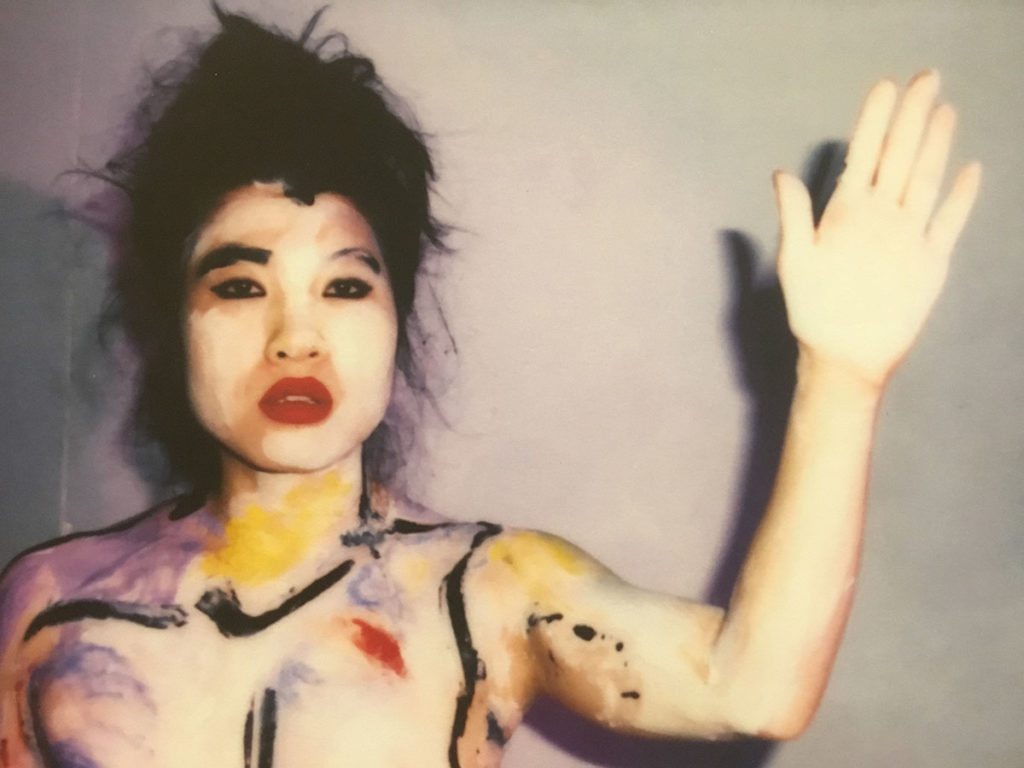 Wang Newton, drag king and collaborator on "Sacred Wounds," said the project hopes to question the conservative attitudes of Asian society by showing skin during performances. "Sacred Wounds" touches on themes of the diaspora by pushing against the idea that all Asians form a monolith, while also incorporating the humor and outrageousness of burlesque traditions, they said.
"It's beyond burlesque, meaning it's not just taking off clothes," Newton said. "We donate to anti-oppression groups every episode. … In January our theme was 'Future Conjure,' (which) comes through artistically and is interwoven in the entire show."
[Related: Student channels her self-confidence through burlesque in her new club]
These intersections of burlesque, gender, sexuality and race in "Sacred Wounds" place the show within a longer trajectory of artists like Bob Flanagan or Sheree Rose, said English professor and collaborator Linzi Juliano. In her art, Tange works to process emotion, such as in her piece "I Bear Witness," where Juliano said she was surprised to see male viewers share their emotional responses to the burlesque performance. Juliano said Tange actively explores and expresses her own identity through burlesque, becoming a model for other people to do the same.
"In a lot of ways, this mimics the Asian American experience of how we are both present and not present," Juliano said. "She brings forward these transient identifications that make her burlesque and performance work interesting."
Tange was able to parse the question of idea of identity because she connected with viewers, Juliano said. In Tange's piece "Confession Box," Juliano said participants wrote down their shames, fears and secrets on a piece of paper and slid them to Tange, who sat in a plexiglass box. She then emerged and read the notes aloud, Juliano said, acting as a conduit of community and bringing people together through shared vulnerability. Juliano said even through the online burlesque show might not seem as fulfilling as an in-person performance, Tange is still able to forge community through her art.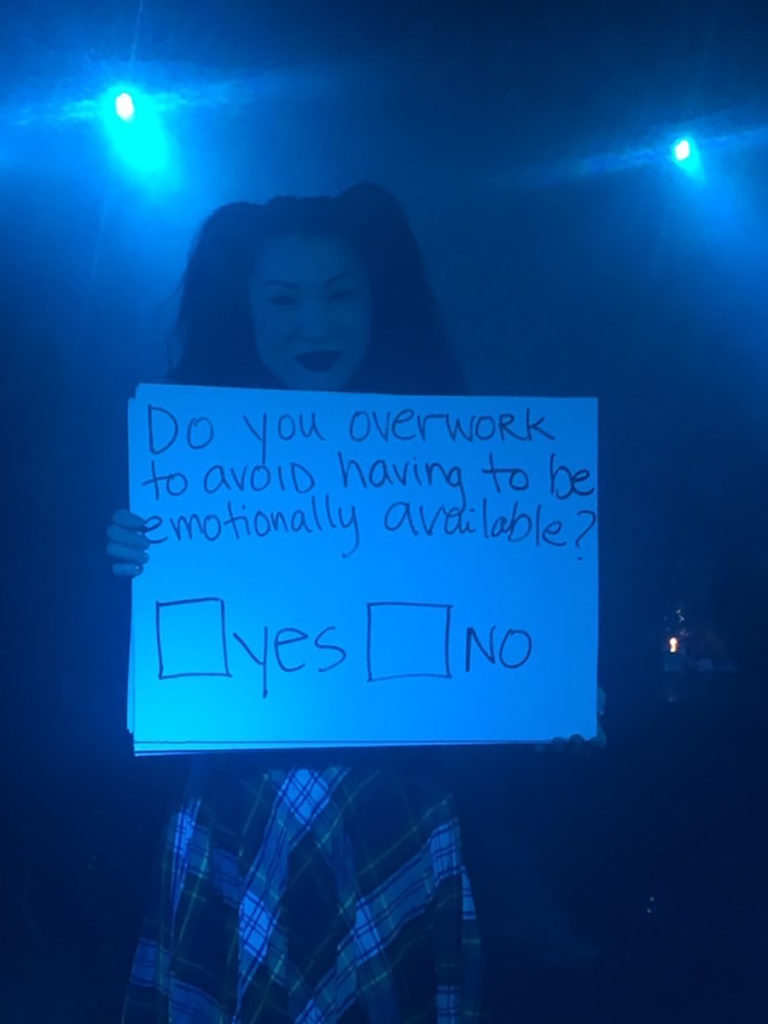 [Related: Dancers share personal stories, demonstrate skills in digital senior showcase]
Juliano said while the virtual setting makes performances more accessible to viewers, it risks losing the in-person feeling of connection, as elements of proximity and speed do not always translate onto Zoom. Newton said they are interested in hosting in-person shows, but are not in a rush and want to focus on quality over quantity. In working on "Sacred Wounds," Newton said they have a strong dynamic with Tange and similar intuition.
"It's a natural siblinghood," Newton said. "Everything that is envisioned and communicated happens. … That's the full picture of someone who is fierce, who is not afraid, and who is bold in their movements and expressions."
For Juliano, Tange's drive to create is evident in the breadth of her projects, including a book, a short film and a planned graphic novel. In addition to "Sacred Wounds," Tange said she meets with a group of Korean artists to create a zine called "Hanzine" for LA Artcore, where she is also working on an upcoming event. In these projects, as well as in an upcoming show at Wonzimer Gallery, Tange said she hopes to show a comprehensive picture of her life as an Asian American person.
"I hope (audiences') biggest takeaway is that the Asian experience is vast," Tange said. "There's definitely some common through lines, but … every Asian experience is multifaceted, and we're not a monolith."