'The Women's Project' explores power of perspectives, theme of womanhood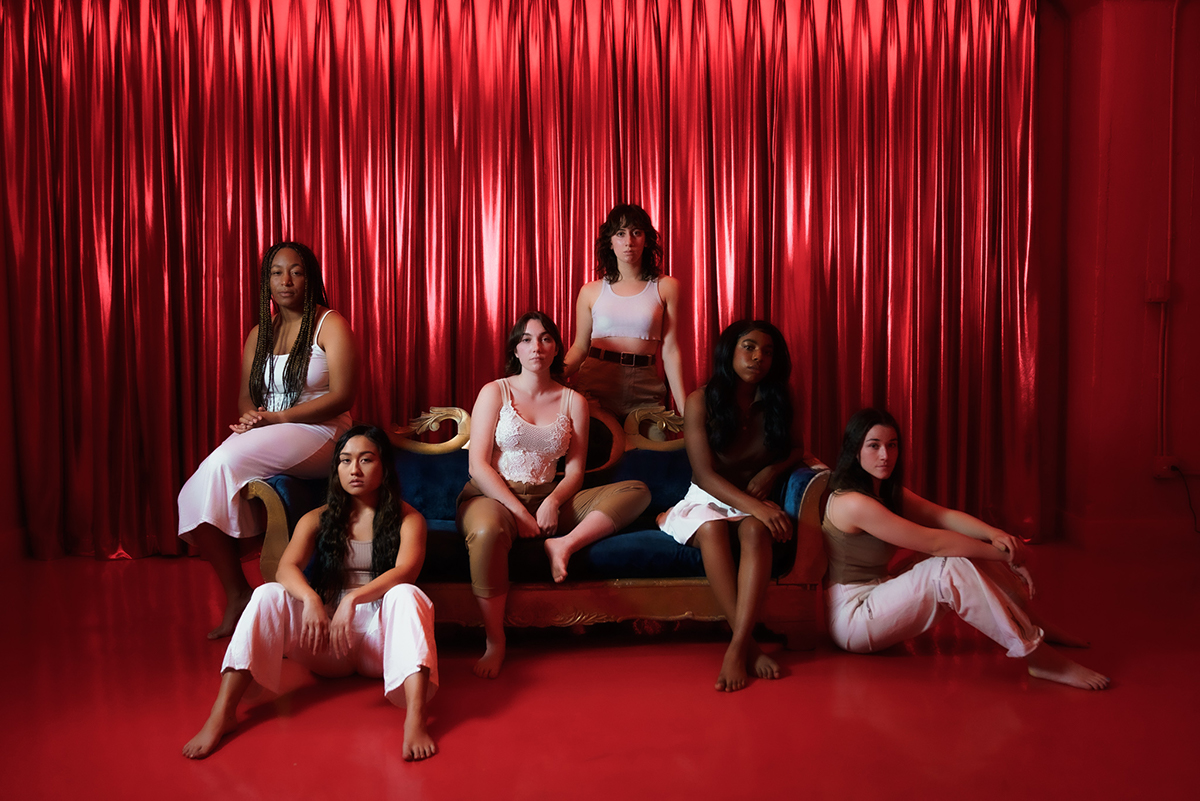 "The Women's Project" is made for women, by women and about women.

Created by second-year theater student Marlee Tierney, "The Women's Project" is a multimedia film theater piece that tells the story of six different high school girls and their individual perspectives of one school day. Premiering Friday on YouTube, the film replays the same day six separate times, each through the lens of a different character. Tierney said she made this stylistic choice to illustrate the power of human interaction and how people can experience the same event differently.
"This show makes you question your relationships, values and how you treat people," Tierney said. "It shows you how your words and actions affect others to an extent you might not even be aware of."
"The Women's Project" sends an important message as a fully female created, directed and cast show, Tierney said. While sitting alone with her thoughts during the pandemic, she said she came up with the idea to discuss the female experience in a way that was not anti-men but rather shined the spotlight exclusively on females. By including scenes that allow the audience to perceive the world through the women's eyes, Tierney said the film is able to illustrate their inner thoughts and feelings.
[Related: Virtual theater collective produces audio dramas using artificial intelligence]
While each character battles something different, Tierney said the common thread that connects them is their womanhood. The piece was specifically created to illustrate different types of women in order for the audience to find a character they could connect with and relate to, she said.
One character in the show, Audrey (Ava Alexiades), struggles with feeling misunderstood as she explores her sexuality, Tierney said. Meanwhile, another perspective is shown through Hazel's (Gia Blakey) character, as she is the only Black girl in her neighborhood and is fueled to become an activist after witnessing various social injustices. Third-year theater student Violet Morris said she played the role of Eve, who copes with issues brought on by her parents' divorce by engaging in creative and artistic work.
"A lot of things my character deals with in the show are pulled from my life," Morris said. "The process was extremely nostalgic and comforting to be back in touch with my 17-year-old self because it validated everything I was thinking at that time."
Third-year theater student Waverly Lim – who initially joined the project as an actress – said she was given the freedom to work on the script in addition to personalizing her character. Lim said this was the first project she worked on where she was allowed to start from scratch and play an instrumental role in the creative process. Similarly, third-year theater student Ava Alexiades said she appreciated how the collaborative nature of the team ensured each member's voice was heard.
"Having so much of my own voice in this piece is very special," Alexiades said. "The collaborative aspect is not something I have been able to explore a lot, so it was nice to work with everyone and see all of our ideas made into a reality."
Since the creative team started "The Women's Project" from scratch, each member felt as though a piece of themselves was represented in the show, Lim said. Additionally, all of the characters were created around the cast, which made the stories being told feel more personal, she said. This strengthened the bonds between cast members on set and cultivated a space where energy was at an all-time high, Alexiades said.
[Related: Pulitzer Prize for Drama winner Nilo Cruz discusses creative process at salon talk]
While the narrative speaks specifically to the female experience, Lim said it also contains lessons that young boys and men can learn from. Everybody has an important female figure they respect in their lives, she said, and it is important for people to understand the struggles of women in order for society to learn and evolve.
Tierney said it is rare to see a project entirely run by women, and the personal stories in the piece exemplify what it means to be a girlboss. This piece changes society's perpetuated narrative that women are not good or capable enough to achieve things on their own, Alexiades said. For her, the film is an ode to women everywhere and validates many of their feelings and emotions.
"This film caused me to reflect on the importance of all women's spaces and the positives that come from that," Alexiades said. "There was a lot I learned throughout the process, but mainly I felt free and safe to be myself."