Late screenwriter Rod Serling's legacy to be honored with virtual screening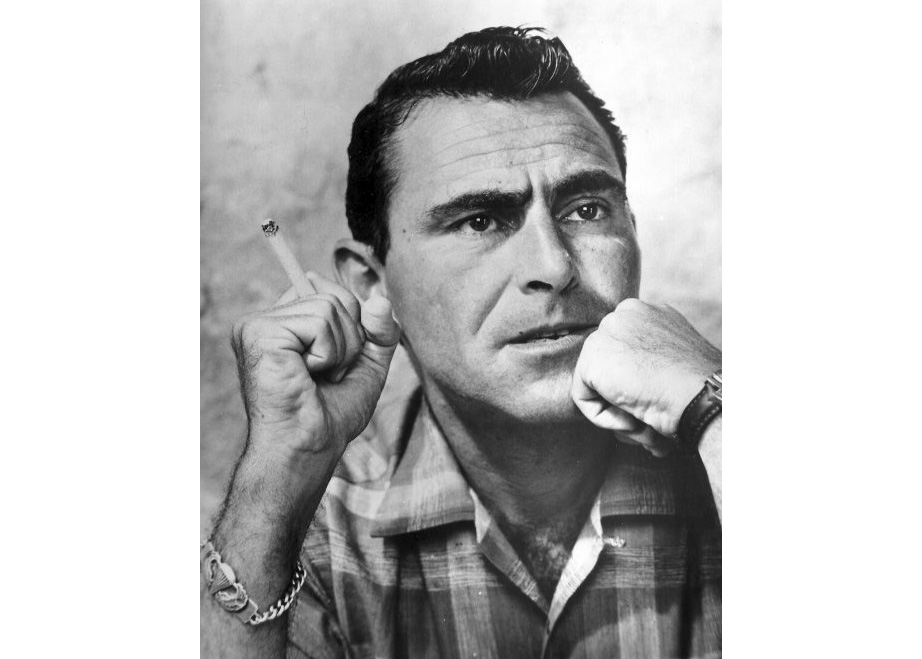 Decades after the premiere of "The Twilight Zone," the show's writer and creator Rod Serling left behind a legacy that still resonates today.
On Thursday, the UCLA Library Film & Television Archive will be hosting a virtual screening of the late screenwriter's 1963 teleplay "It's Mental Work," followed by a discussion with television curator Mark Quigley and Rod's daughter, Anne Serling. Viewers will be able to submit their questions and comments to Quigley and Anne as the program plays. The production represents the culmination of Rod's prolific career, as the teleplay went on to win his sixth and final Emmy award, Quigley said.
"A constant in Serling's work is his humanism," Quigley said. "He constantly cares about people. Throughout his career, he was highly outspoken against the blacklist, against racism, and he had a real feeling for the common person. Not just people of means but people from all walks of life."
Rod began developing "It's Mental Work" after "The Twilight Zone" entered its final season, Quigley said. The teleplay follows a group of morally gray, yet strangely sympathetic characters chatting together in a run-down bar, Anne said, ultimately offering a character study on the distinctively human issues of racism and morality. Like "The Twilight Zone," the story is grounded in its character development thanks to Rod's interest in humanist writing, she said.
[Related: Screening of 'Verbena Trágica' to open up discussion of Latin American film history]
Quigley said Rod's fascination with humanism is what led him to create "The Twilight Zone" and other projects like "It's Mental Work" in the first place. He said the themes throughout the screenwriter's work will remain relevant no matter how much humanity continues to technologically advance since issues such as prejudice and morality remain universal. Additionally, Rod knew how to use allegory to convince studio executives to greenlight traditionally controversial topics, Quigley said.
"'The Twilight Zone' was a way that he could use an alien or a robot to stand in for a senator or a bigot," Quigley said. "The themes are just as timely today as they were when they were made. The quality of the show and the writing simply withstands the test of time."
After discovering the power of writing through her father's work, Anne said she chose to pursue writing full time. To honor him, she said she wrote a memoir titled "As I Knew Him: My Dad, Rod Serling," in which she simultaneously explores more of her father's professional side while disproving rumors that the elder Serling was a tortured soul.
For Anne, one of the greatest joys of participating in screenings of her father's work is witnessing the way people still care and talk about him. She said she believes he would be honored to know his work is still being aired and enjoyed today.
"He was only 50 when he died," Anne said. "I had only just turned 20 the week before, and I'll tell you that to the present day, there isn't a day that goes by where I'm not just missing him tremendously."
[Related: UCLA Film & Television Archive honors Black cinematic pioneer Sarah Maldoror]
In order to make the event available virtually, film programmer K.J. Relth-Miller said she worked directly with Quigley to optimize the screening for online audiences. She said because the program will only be aired live, audiences might not have another chance to view "It's Mental Work" until the archive reopens for in-person screening opportunities.
By keeping the program free, Relth-Miller said the archive hopes it can help film enthusiasts stay connected despite these uncertain times. Quigley said he particularly looks forward to this screening because of the way it can uncover a new side of Rod for "The Twilight Zone" fans.
"What's fun is that people who only know Rod Serling from 'The Twilight Zone' will see similar thematic themes but a different type and different style of writing that was really a central part of who he was in his career," Quigley said.