Book review: Readers ride in joyful train of queer love in Casey McQuiston's 'One Last Stop'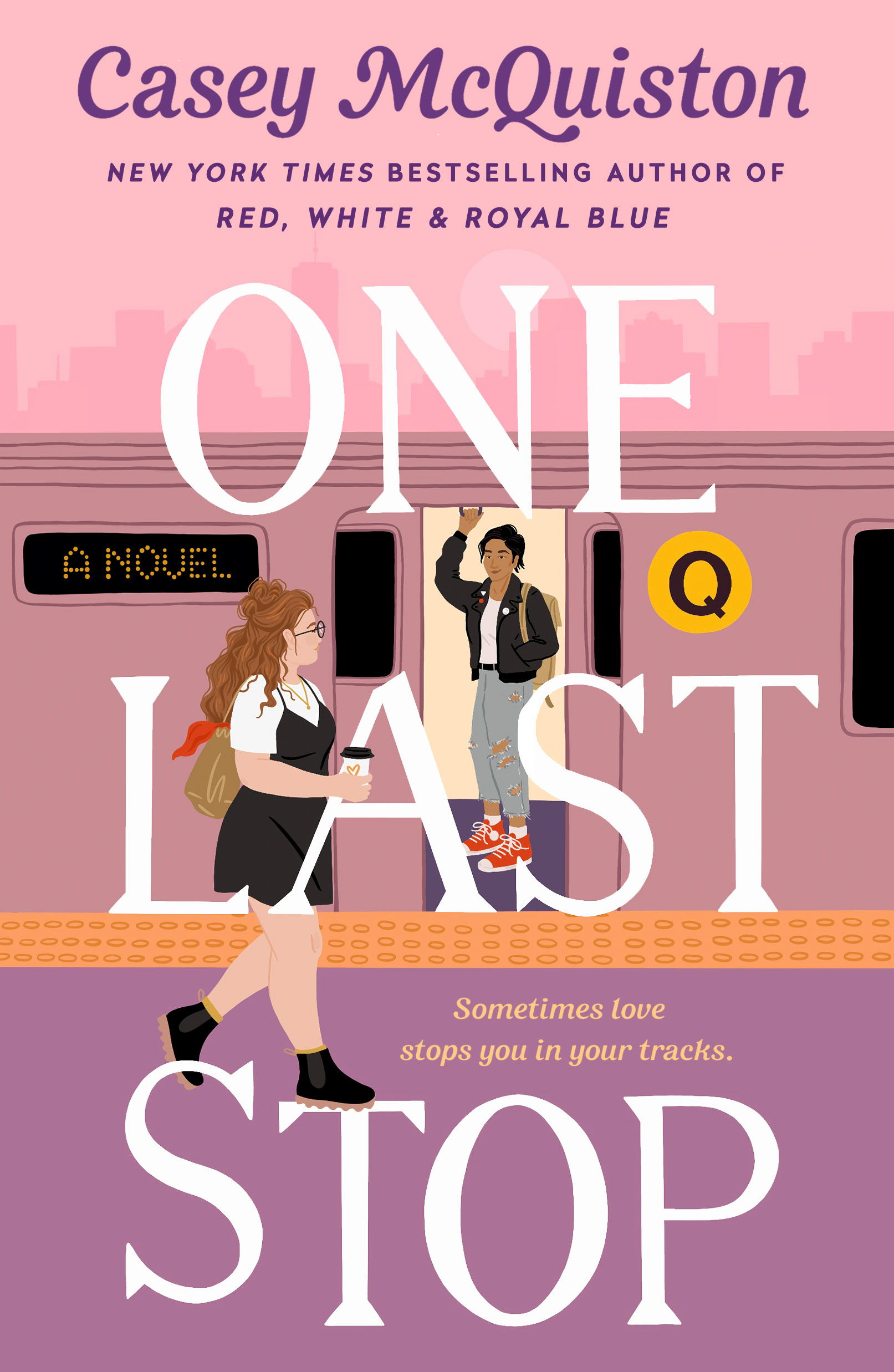 (Courtesy of St. Martin's Publishing Group)
"One Last Stop"
Casey McQuiston
June 1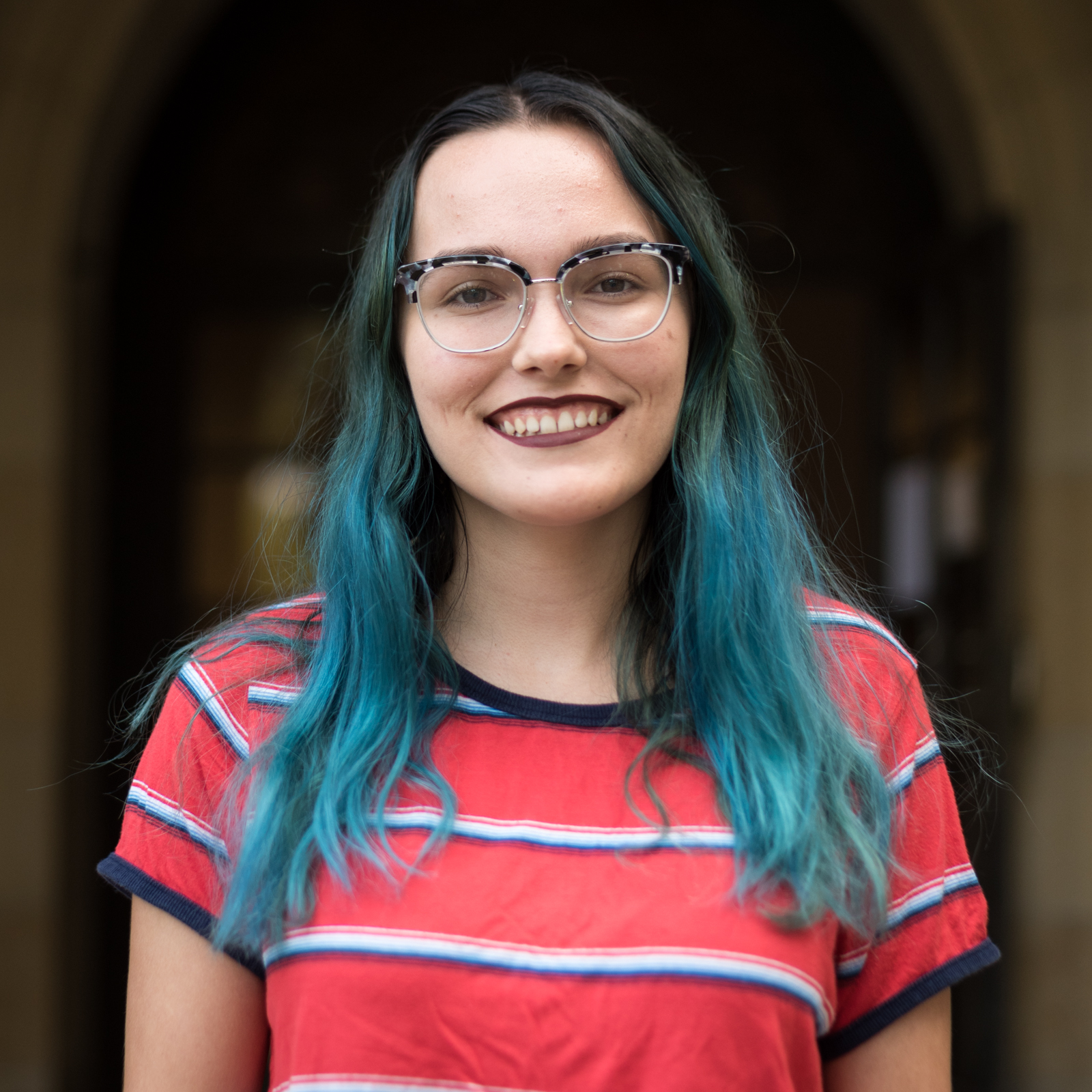 Casey McQuiston makes the subway sexy in "One Last Stop."
Released Tuesday, their sophomore novel takes on a more wistful tone than their sprightly debut "Red, White & Royal Blue." Yearning for a place to feel at home after floating between cities, protagonist August hopes to find it in New York City. Enter Jane, a Chinese American butch lesbian who August quickly becomes infatuated with during her daily commute. Slinky subway dances and subtle flirting eventually reveal that Jane is detached from time, stuck in her 20s and doomed to ride the Q Train since one fateful day in the 1970s. At times melancholic yet undercut with bursts of joy, "One Last Stop" is an effervescent exploration of how to build a future while still preserving the past. It is a love letter to the queer community – all that it once was and all that it will be.
McQuiston constrains much of the book's wide-reaching thematic scope to the dreary world of public transportation. Developing a romance that takes place entirely on one subway line is no easy task. The setting could have easily turned claustrophobic, and there are certainly moments where both the characters and reader are straining to step outside. But McQuiston so eloquently intermixes internal emotions with external environments so that the characters never feel fully trapped. The Q is a place for the unmoored – from time, from community, from self – and it quickly becomes a character in its own right.
[Related: Book review: 'Klara and the Sun' beautifully presents robot's quest to understand humanity]
As August and Jane slowly get to know each other, the attention to detail relieves any prior sense of detachment and treats small moments with reverence. McQuiston highlights the casual ways people love each other, like the inherent intimacy of baking someone orange-cardamom scones or adding a photo of them to the fridge. Of course the taste of peanuts reminds Jane of her childhood. Of course that is integral to who she is. "One Last Stop" has all the sweeping romantic displays one can expect from the genre, but it is these small moments that make that love convincing.
That tenderness, however, is balanced with a pervasive sense of loneliness. Stuck on the subway, Jane has no grasp of who she is. New to the city, August is terrified of letting others in. The novel lingers in the common anxieties of one's early 20s, when one can reach for others and find their place in the world. August has no clue what she wants in life, but she knows that she wants Jane, and that is enough. As the romance progresses, McQuiston thoughtfully considers the fine line between wanting to be loved and actually loving someone.
Affection extends beyond romance as McQuiston obliterates the all-too-common idea that queer roles can only exist as a singular side character. Queerness is casual yet still essential to each character's identity, with one person stating that being transgender is one of the less interesting aspects of himself. From withdrawn Wes and drag queen Isaiah's oblivious flirting to psychic Niko and bubbly Myla's spirited relationship, readers witness August fall in love with her friends as she falls in love with Jane.
[Related: Book review: Realities of growing up, supernatural elements mesh in Stephen King's 'Later']
In all the messiness of love, McQuiston emphasizes the importance of community. Exuberant depictions of the drag scene are accompanied by details of how queer people had to risk their lives in order to live so openly. Jane tells August about protesting in the '70s and how revolutionary it is to witness public queer intimacy in modern times. Despite this growth, McQuiston also acknowledges how seemingly progressive spaces can still be exclusionary as she documents the racism Jane experiences in the queer community.
The story does not gloss over the hardships marginalized people have faced, but it does not dwell on them either. Instead, it honors perseverance while demonstrating enduring determination. One jubilant scene features locals both within the queer community and outside of it banding together to resist gentrification in their neighborhood through a drag charity show. From these larger displays of devotion to the subtle intimacy of holding someone's hand, McQuiston explores how powerful people can be when they show up for one another.
Combining sensual moments with historical gravitas, "One Last Stop" ensures that readers won't want to reach the end of the line as McQuiston guides them through both the Q and beyond.
Snyder was previously the 2019-2020 Arts editor as well as the 2018-2019 Theater | Film | Television editor.
Snyder was previously the 2019-2020 Arts editor as well as the 2018-2019 Theater | Film | Television editor.