Week nine: Calls to abolish UCPD, pro-Israeli demonstrations, new study on cystic fibrosis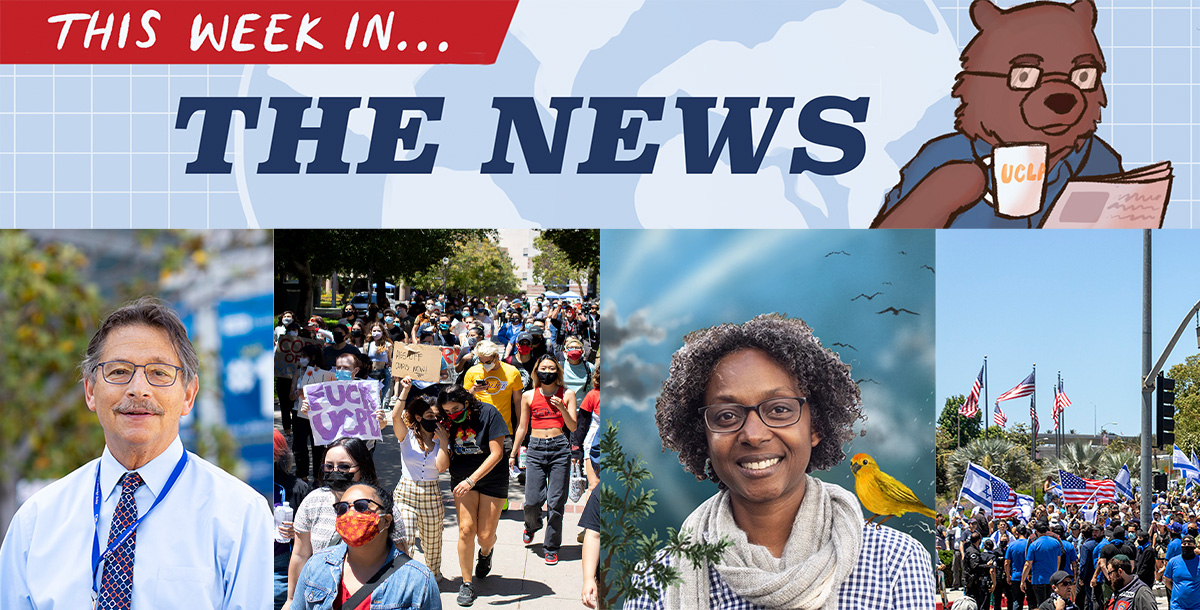 (From left to right: Kristin Jean Pischel/Daily Bruin, Finn Chitwood/Daily Bruin, Photo courtesy of Tracey Osborne. Photo illustration by Cat Nordstrom/Daily Bruin. Finn Chitwood/Daily Bruin)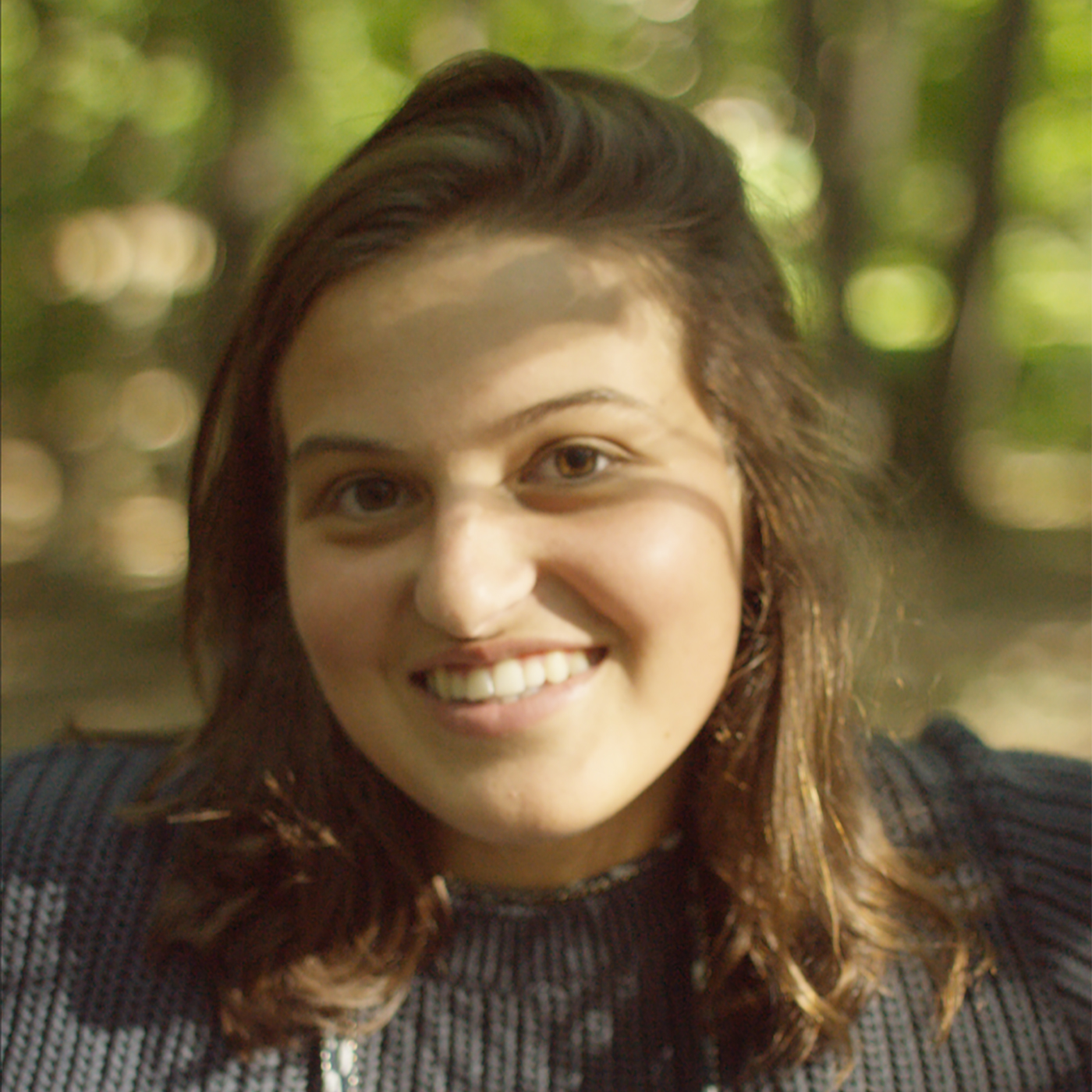 This Week in the News serves as The Quad's space for reflection on current events at and around UCLA. Every week, Daily Bruin staffers will analyze some of the most significant stories to keep readers up to speed.
While the school year is coming to a close, Westwood remains active with groundbreaking research discoveries, continued protests over international and university issues and plans for a new UC center on climate change and social justice. Join The Quad in reviewing the Bruin community's last seven days.
On Friday afternoon, dozens of protesters marched from Royce Hall to the university police headquarters in a push to abolish UCPD from UCLA's campus.
The rally was co-hosted by the Cops Off Campus Coalition, a national organization aimed at eliminating campus police. Other organizations included No UCPD Coalition, JusticeLA and UCLA Divest/Invest Faculty Collective as part of Abolition May, a nationwide movement to abolish on-campus police.
Representatives from various host organizations gave speeches at the protest, which ended around 2:30 p.m.
Christopher Soto, a staff member for the UCLA Cops Off Campus Coalition, expressed his concern over the growing UCPD budget despite calls for its elimination. Soto said the university should work with students and faculty on campus to move towards abolition.
On Sunday, supporters of Israel assembled near the Wilshire Federal Building two days after a ceasefire was announced between Israel and Hamas. Young Jewish Zionists, Black Jewish Unity and Zionist Narrative jointly organized the protest.
The ceasefire came after 11 days of fighting and over 250 fatalities, many disproportionately Palestinian, amid Israeli forced evictions of Palestinians, according to The Associated Press.
Joshua Smus, a demonstrator with family residing in Israel, said people should realize that civilians in both areas were impacted by the violence.
Police from both the LAPD and LA County Sheriff's Department stood by on Veteran, but they made no arrests.
A UCLA-led international research team from UCLA and Great Ormond Street Hospital developed a prospective treatment for adenosine deaminase deficiency, a rare and lethal immune disease in children.
According to the National Institutes of Health, ADA-SCID is caused by a genetic mutation that interferes with the body's production of adenosine deaminase, a protein that breaks down harmful substances in the body.
Kit Shaw, the program manager overseeing the UCLA clinical trials, said the treatment involved modifying stem cells from the patient's bone marrow by inserting a copy of the adenosine deaminase enzyme and returning it to the patient's body.
These stem cells then transform into billions of blood cells that allow the immune system to regenerate, said Dr. Donald Kohn, a microbiology, immunology and molecular genetics professor and co-lead author of the study.
While other treatments maintained a 56% efficacy rate for restoring immune function, more than 95% of the participants in the UCLA study regained full immune system function after the experimental treatment.
The University of California Center for Climate Justice, a new UC-wide initiative, opened in April and aims to address climate change as an issue related to social justice and equity.
Tracey Osborne, the center's founder and director, said the center hopes to utilize the university's resources to create a climate justice ecosystem that acknowledges the disproportionate effect of climate change on marginalized groups.
The center seeks to accomplish this goal through convergence research, education, community engagement and work with the Climate Justice Certificate, a project to create new solutions to carbon offsets.
The center will build on existing UC sustainability efforts, such as UC's Bending the Curve, while also introducing new initiatives.
The UCOP 2021-2022 budget will allocate $200,000 to the center to fund its research and educational opportunities.
UCLA researchers published a new study about how cystic fibrosis affects cells, finding several differences between the lung cells of healthy patients and those with cystic fibrosis.
According to Brigitte Gomperts, a professor of pediatric-hematology and one of the study's co-authors, cystic fibrosis affects roughly 30,000 people in the U.S. The life-threatening genetic disorder causes mucus to buildup in the lungs, which leads to difficulties in breathing.
While mucus normally traps bacteria to defend against viruses, those with CF lack the protein that helps clear old mucus, resulting in the accumulation of germs and the contraction of chronic infections, Gomperts said.
According to Gomperts, individuals with CF currently use medications and mechanical ventilators to remove the built-up mucus from their airways; however, these treatments are not effective for those with severe CF.
Gomperts also said researchers are currently investigating the viability of gene therapy, which could provide a cure to the disease rather than just temporary relief.