Alumna's film 'I Blame Society' brings humor to dark side of entertainment industry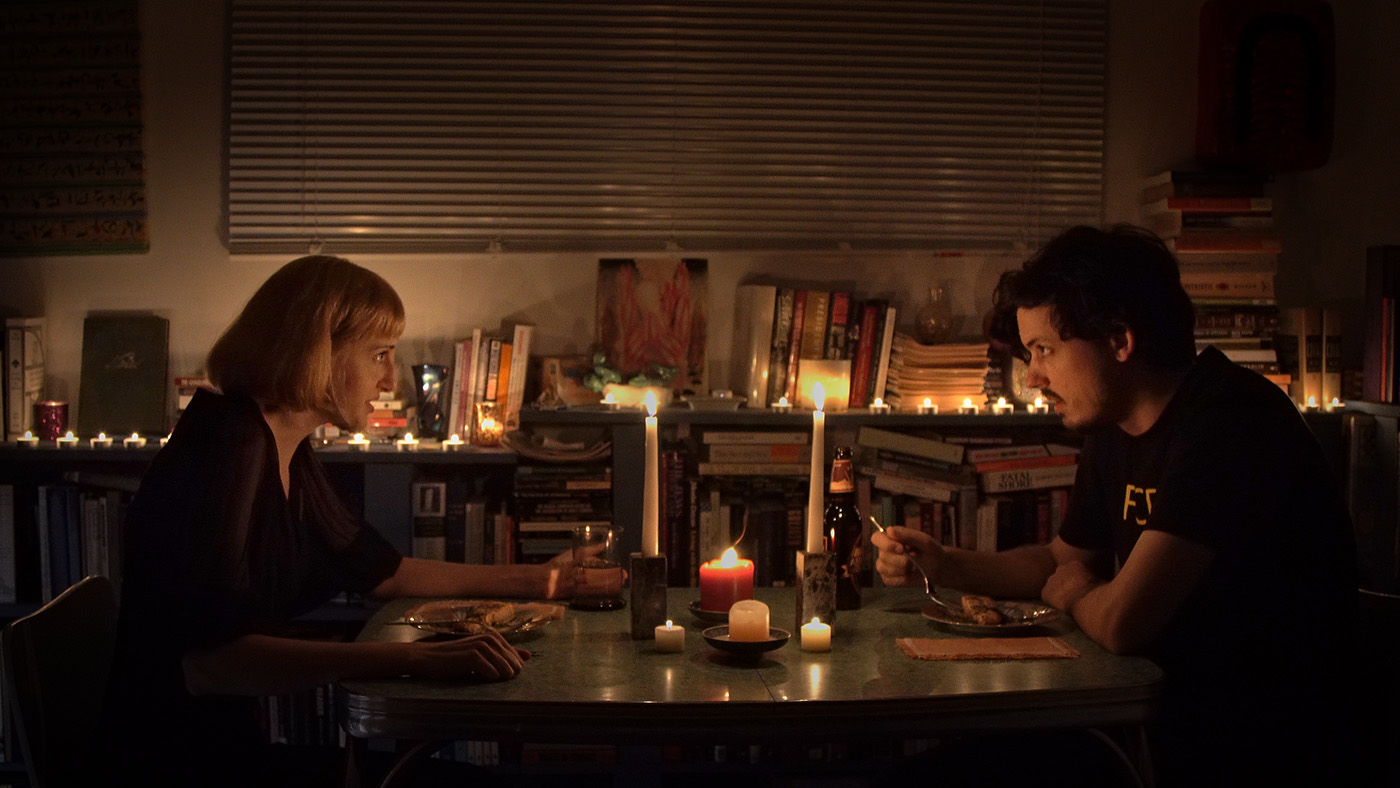 (Courtesy of Cranked Up Films)
Comedy meets horror in alumna Gillian Wallace Horvat's satirical thriller, "I Blame Society."
The film features Gillian (Gillian Wallace Horvat), a fictionalized version of Horvat herself, who goes on a killing spree after murdering her close friend Chase (Chase Williamson) and confronts the exploitative nature of the entertainment industry. Directed by, co-written by and starring Horvat, the thriller was released online Feb. 12 and is available on Amazon Prime Video, YouTube and Apple TV. She said Gillian's emerging psychopathic character balances comedy through scenes like a fatal sesame seed allergy, while the character's increasingly ambiguous motivations deliver an element of horror to the film.
"There's a mixture of autobiographical and fictional elements that's certainly intentional from a creative standpoint to make it more suspenseful for the audience about what's going to happen," Horvat said. "It blurs the lines between narrative and documentary."
[Related: Theater students use TikTok as outlet for expression, creativity]
Horvat said her filmmaking voice has leaned into a space of dark comedy where entertaining jokes intersect with provocative plotlines. Rather than forcing comedy to fit in the script, the natural progression of a narrative with inherent humor is the goal of her comedy-horror films.
Envisioning the story of "I Blame Society" with co-writer Williamson, Horvat said Williamson's acting experience in horror films provided valuable knowledge about the most realistic yet entertaining ways to plan out Gillian's murders. The methods range from poisoning to stabbings, along with suicide notes that cleverly cover up Gillian's involvement while contributing to the growing suspense of whose murder is next.
"There's a thin line between horror and comedy where they can both be absurd and high-pitched," Williamson said. "When you're writing certain situations that are in a horror space, if the character is really cavalier or true to who they are, that horror environment can also be really funny."
Besides comedic plot points like Chase's death by bagel, the cinematography also serves as a vehicle to deliver these scenes and contribute to the humor, Williamson said. Horvat said the found footage technique of presenting scenes as discovered video recordings is characteristic of the horror genre, while the use of iPhones and GoPro cameras for filming introduced a comical authenticity to the mockumentary style.
"Accepting the circumstance of what's happening and letting your body go through the horror of whatever the scene is but also maintaining the attitude of the characters is a tricky balancing act for sure," Williamson said. "When there's a GoPro on your head, it's just inherently funny, so I just accept it and forget about the comedy. It's usually funnier if you play stuff straight."
Williamson's involvement in "I Blame Society" as an associate producer also provided him with an understanding of the film's financing. While replicating outdoor cafes was difficult on the budget, he said other elements, like writing the screenplay and filming with non-conventional cameras, accurately reflected Gillian's scrappiness as an indie director character while keeping in line with the budget.
"That Roger Corman-esque way of working backwards from the budget and writing to the budget helped me to rationalize the production values throughout the mise en scène and the story of the film," Horvat said. "Working within the found footage format, I wanted it to actually look like a film that was shot by somebody who just had what they had on hand and was learning how to use it and not create that set of stipulations while working with a wildly expensive camera."
[Related: Oscar-nominated costume designers share experiences at TFT panel]
Whether it be the comical way in which Gillian nonchalantly sets up her iPhone to film a meeting with two producers or confronting others with a GoPro strapped on her head, the film uses the budget to its advantage through Horvat's chosen unconventional cinematography choices.
Michelle Craig, one of the producers of the film, said coordinating the shooting schedule with the large cast also required a deviation from traditional methods given their roughly 12-day constraint. Rather than shooting each character's scenes in a consolidated fashion, Craig said the production team had multiple people in various locations to maximize the film's low budget.
"We were definitely working in a pretty piecemeal fashion and that limited budget made it pretty difficult," Craig said. "However, anytime that you have a restriction on time or vision or budget access, it really does force invention."
While such financial limitations proved challenging, Craig said Horvat and Williamson's amenable writing process helped foster a collaborative relationship between the production and creative teams. The film's mockumentary format and authentic reflection of Gillian's emotions helped deliver a story of horror and comedy with the production team's budget in mind, she said. At its core, Horvat said "I Blame Society" is meant to provide entertainment through an original story whose greater meanings are up to the audience's interpretation.
"Film is not just a delivery mechanism for an idea," Horvat said. "It has to stand on its own as an objectof pleasure or horror or whatever the intent is behind it."