Week seven: Guests for graduation, pandemic working protocols, vaccine eligibility expansion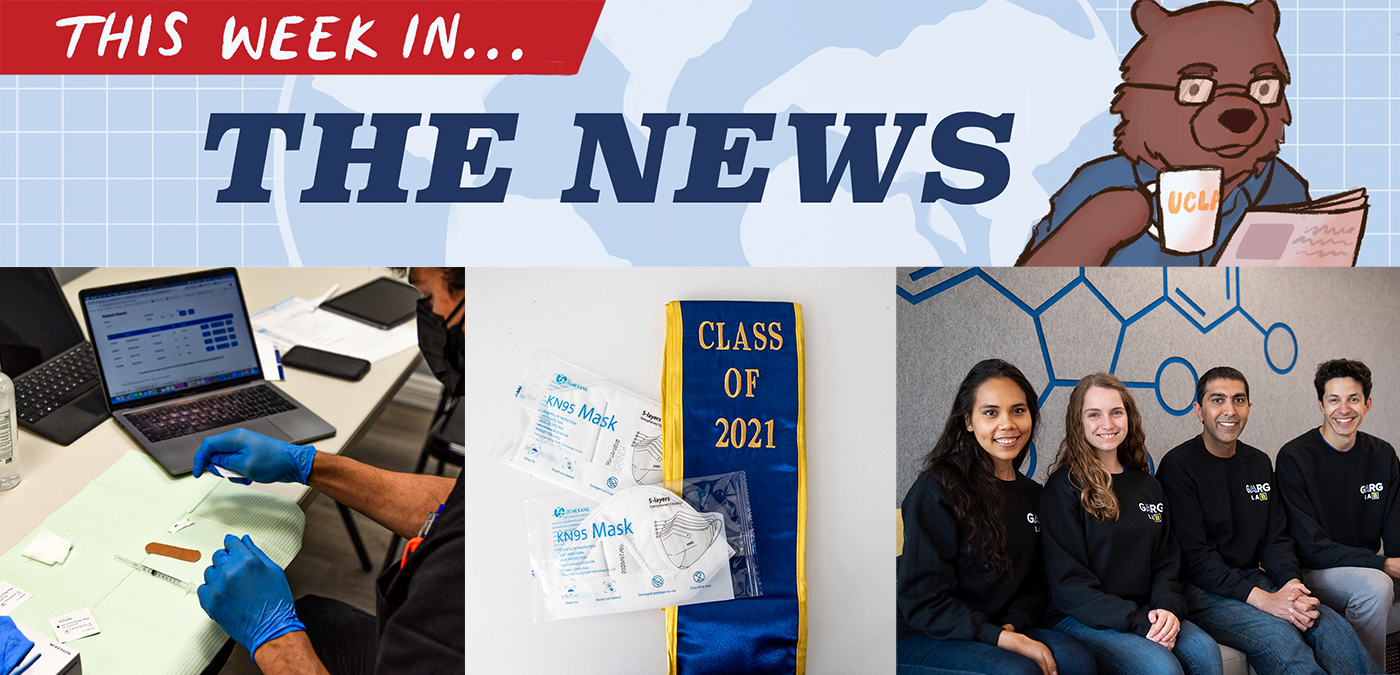 (Left to right: Jason Zhu/Daily Bruin staff, Ashley Kenney/Assistant Photo editor, Jason Zhu/Daily Bruin staff)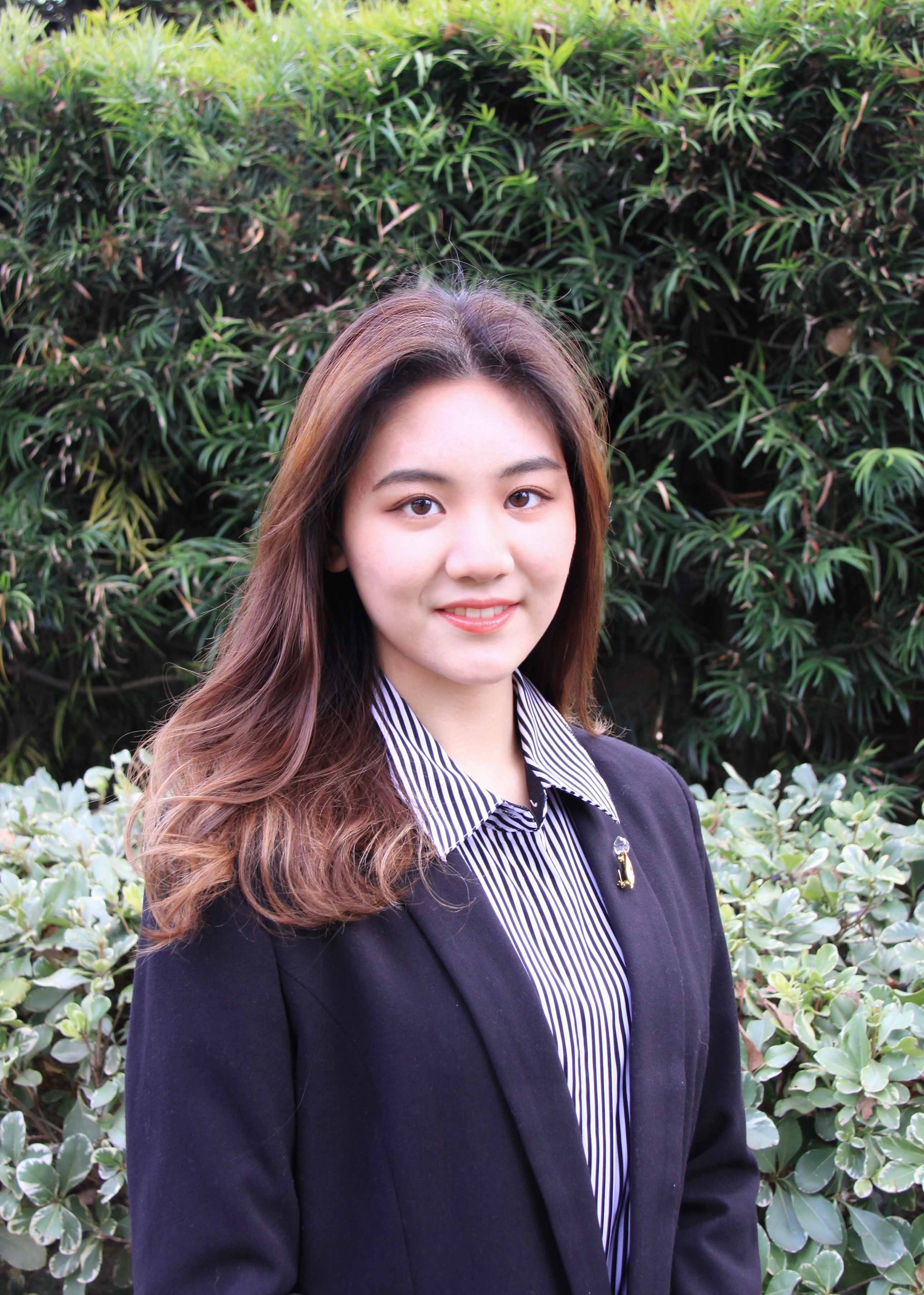 This Week in the News serves as The Quad's space for reflection on current events at and around UCLA. Every week, Daily Bruin staffers will analyze some of the most significant stories to keep readers up to speed.
As week seven comes to a close and summer approaches, Bruins are met with plenty of new beginnings, from the launch of an innovative learning app to improved COVID-19 situations and plans for increased accessibility to higher education.
UCLA researchers launched an app called VRChem in April to enhance students' learning experiences with organic chemistry.
Neil Garg, a chemistry professor and leader of the lab developing VRChem, said the app gives students the opportunity to expand, shrink and walk around 3D molecular models and ultimately visualize structures that cannot be built with model kits.
Garg and his team believe chemistry courses may incorporate virtual reality as part of the curriculum to provide better education through technological innovations.
Although the price of VR headsets and controllers may be a concern for purchasers, Garg said it will lower over time as technology advances.

The University of California reached a final agreement March 4 with the University Council-American Federation of Teachers regarding COVID-19 working conditions.
The union had been trying to negotiate with the UC on COVID-19 working conditions since the beginning of the pandemic, UC-AFT President Mia McIver said.
The final agreement covers numerous work expectations during the pandemic and requires reviewers to consider COVID-19 when deciding on reappointments or merit increases. The agreement will also provide enhanced health and safety measures to protect faculty and students, including safety supplies, paid COVID-19-related medical leave, and accommodations for in-person teaching.
McIver said UC-AFT will continue to negotiate fall 2021 reopening plans. McIver added she is disappointed with the UC's lack of flexibility and agreement during the process but is satisfied with the results.
According to a campuswide email Friday, current graduating students can bring up to two guests to their in-person spring commencement ceremony at Drake Stadium.
This shift from April's tentative plan for an in-person procession without guests stems from Los Angeles County's declining COVID-19 cases and safety protocols implemented by public health officials.
To attend, graduating students and guests must be fully vaccinated 14 days before the event or test negative 72 hours before the event.
Los Angeles County announced Wednesday that children ages 12 to 15 are eligible for the Pfizer COVID-19 vaccine.
Clinical studies reported that the Pfizer vaccine is 100% effective for children ages 12 to 15, and Centers for Disease Control and Prevention officials said children can simultaneously receive other required childhood immunizations.
Starting Thursday, all county-run vaccination sites opened to walk-in vaccination appointments for children ages 12 and above if they are accompanied by an adult and provide age verification.
Officials recommend children receive the vaccine to slow the spread of COVID-19 and prevent COVID-19 associated infections.
Governor Gavin Newsom's education recovery task force presented recommendations Tuesday to guide California's postsecondary institutions in serving students after the pandemic. The task force's research has shown that low-income, first-generation, Latino, Black and Indigenous students disproportionately face issues related to poverty, race and ethnicity that hinder many from reaching higher education.
To address these concerns, the task force plans to promote inclusive institutions, guide pathways to degrees and enhance internet and state services for students.
Members of the task force and students at the University of California Student Association, the Cal State Student Association and the Student Senate for California Community Colleges said the report is important for assisting students in higher education.
UCSA President Aidan Arasasingham said the report reflects the students' feelings on the issues and addresses the priorities of the UCSA and the UC.