Alumna-owned Stunner Jewelry brings together style and ethical manufacturing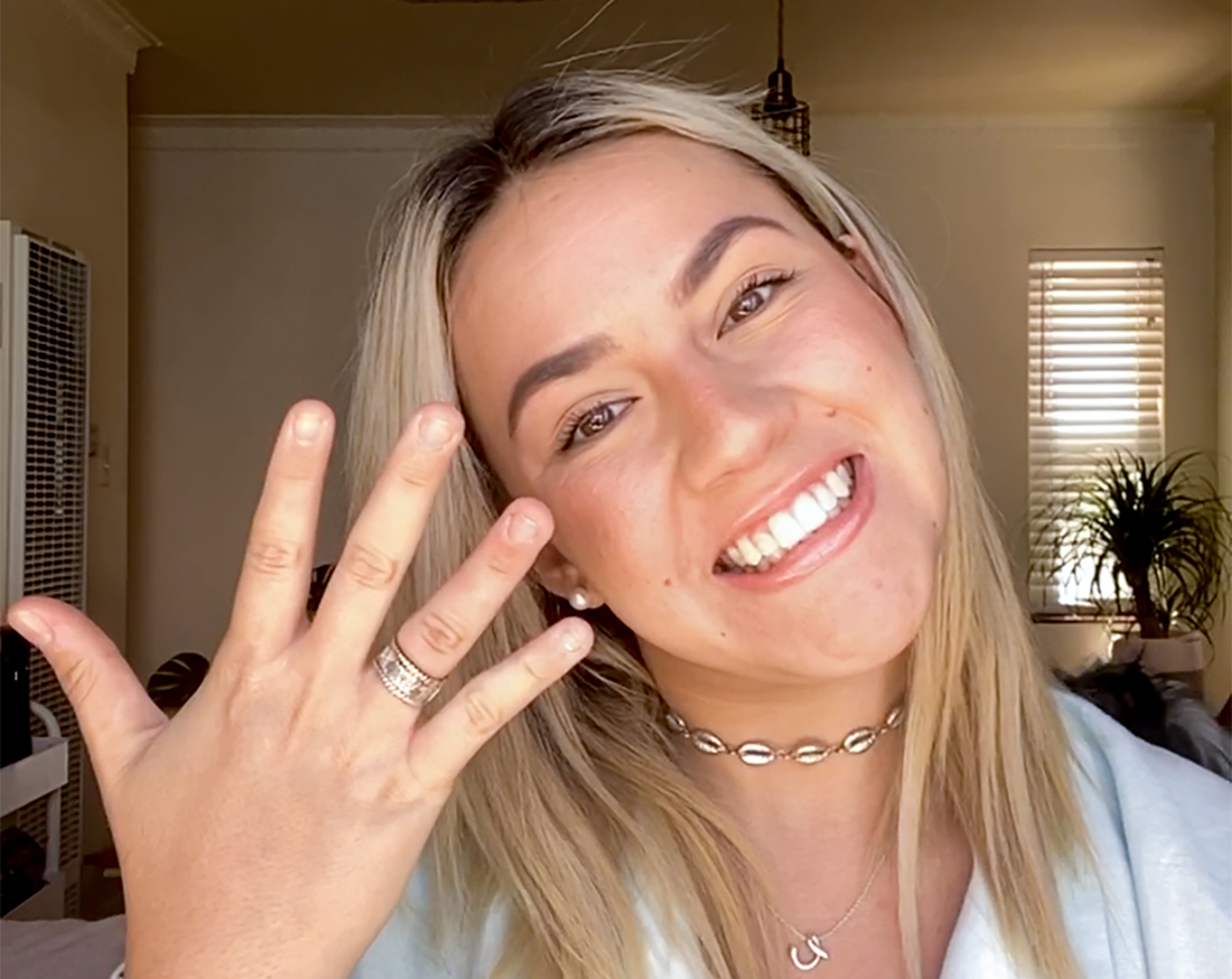 Founded by UCLA alumna Chloe Moreno, Stunner Jewelry collaborates with silversmiths to produce ethically made products. The brand is currently developing a website with the goal of opening a brick-and-mortar location in Los Angeles. (Sakshi Joglekar/Daily Bruin staff)
This post was updated May 16 at 6:29 p.m.
Collaborating with small silversmiths, Chloe Moreno designs stunning jewelry.
In 2018, the UCLA alumna began designing jewelry pieces for her mom and has since developed her line into a small business, Stunner Jewelry. Along with building a website to launch later this year, Moreno said she is trying to get her jewelry into boutique stores and pop-up shops across the United States. Working with her mom, who owns a small silver jewelry store based in Cabo San Lucas, Mexico, Moreno said she hopes to continue expanding Stunner Jewelry by making her products more accessible to her consumers.
"It's been amazing being able to collaborate with my mom on this project, especially since she's been in the jewelry industry for so long," Moreno said. "It means the world to both of us when we see a customer wearing one of our designs on a daily basis because we can see how much they appreciate and love our work as well."
[Related: Lotus Swim offers affordable, on-trend swimwear without sacrificing sustainability]
Moreno's business journey began when she was an undergraduate student and her mom needed a new jewelry designer, she said. Since Moreno had always been attracted to the idea of working in the fashion industry, she said she asked her mom if she could fill the position and design some pieces for her mother's store. Moreno designed her first three pieces in late 2018, which were fully produced by 2019 and have been selling well ever since, she said.
When it comes to designing Stunner Jewelry's pieces, Moreno said she first draws a concept of a piece she would purchase herself. Then, working with individual silversmiths, they create sample pieces from jewelry molds until they are fully satisfied with a mold to use for production. Moreno said she has produced several pieces that are bestsellers, including her star-cutout ring and her shell necklace – the latter being her first original design. One of Stunner Jewelry's returning customers, Daphne Sinclaire, said she appreciates how the brand's jewelry is inspired by places Moreno has visited.
"They remind me of being on vacation," Sinclaire said. "Especially now, not being able to go anywhere, it's cool to wear them and have a little piece of somewhere (with you)."
Running a business through the pandemic, Moreno said she had to adjust her timeline and push back her plans to scale up the business. Last year, she said the brand launched its first pop-up at UCLA's Alpha Chi Omega house and was preparing to sell its products at several farmers markets. However, production became limited once the pandemic made receiving their products from silversmiths in Mexico and Indonesia extremely difficult. At that point, Moreno said she realized that she should wait to scale up but has recently decided to begin expanding again by increasing her inventory.
[Related: Alumna's debut novel explores heartfelt realities of middle-age identity, romance]
Moving forward, Moreno said she would like to get Stunner Jewelry's lines into a couple of local boutique shops in California, with her goal to eventually open a brick-and-mortar location in Los Angeles. With the expansion of Stunner Jewelry, Moreno's boyfriend and third-year computer science student Ryan Holland said he has been designing the brand's website to publish by fall.
"Through COVID … it's been important for a lot of companies to have a digital presence," Holland said. "Stunner has their social media, but Chloe asked me to make a website where we'd be able to display all the pieces, and I think that will really expand the awareness of the company."
To provide consumers with ethically made, high-quality products, Moreno said she works with individual silversmiths with whom she is personally familiar. She said they also only produce small batches of jewelry at a time, so consumers are not buying into the fast-fashion industry. Overall, Moreno said she is proud of the work she has put into Stunner Jewelry, ensuring that her customers are receiving long-lasting pieces.
"We're asking our clients to invest in our products rather than just buying them for temporary use," Moreno said. "So we see our products as something that you may pay a little bit more for upfront, but then you'll have for the next two or three decades if you take care of it properly, and it will be something that you can pinpoint where it came from."