At a Distance: Students, faculty discuss continued violence against pro-democracy protesters in Myanmar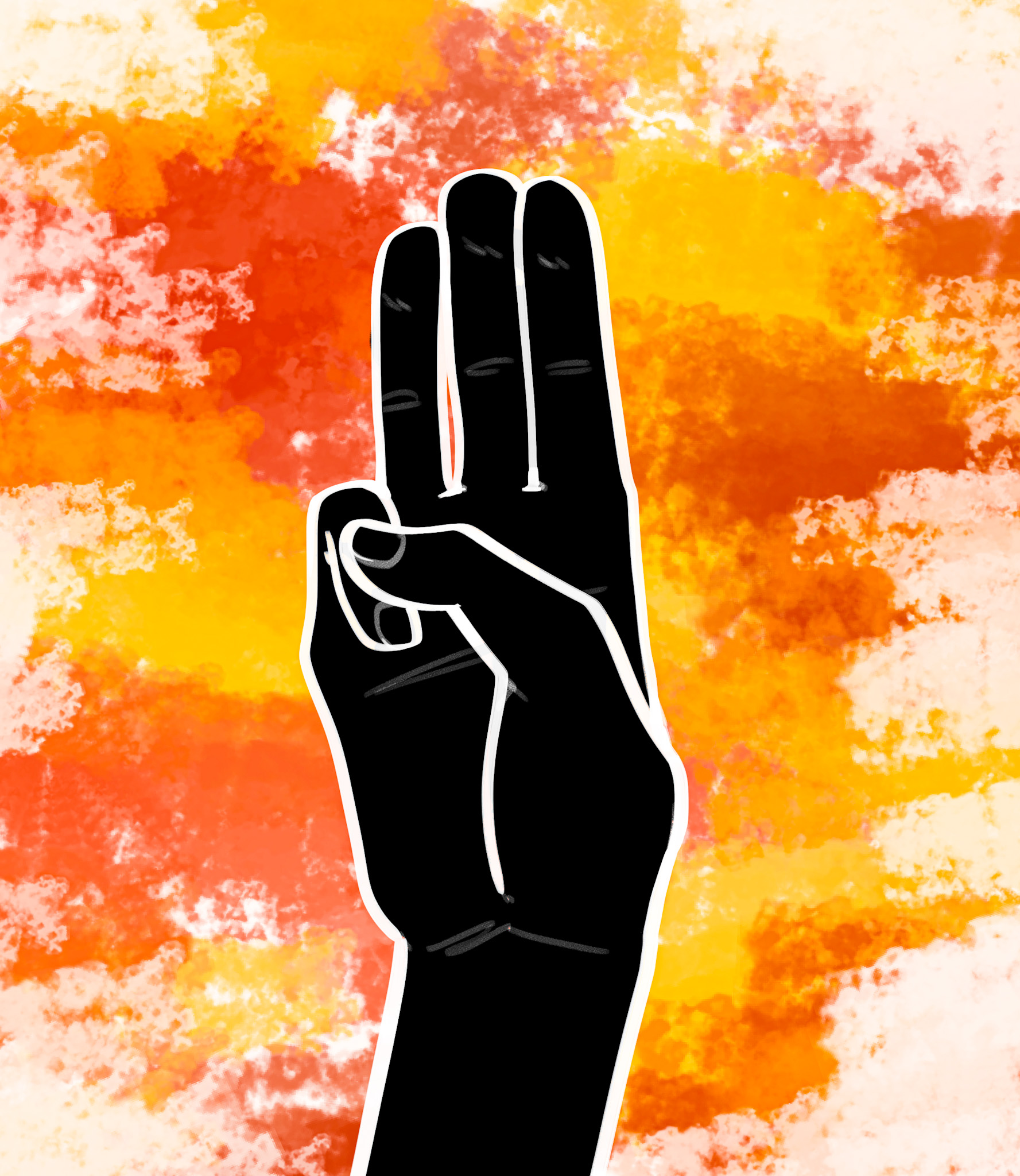 (Katelyn Dang/Daily Bruin)

Bruins come from all around the world, from Colombia to Bangladesh. Because of the pandemic, many international Bruins are currently residing in their home countries. In "At a Distance," Daily Bruin writers will look at events around the world Bruins care about and give a student's perspective on the topics.
Burmese UCLA students and faculty expressed concern for their families in Myanmar and continue to advocate for democracy following escalated violence against pro-democracy protesters.
The Myanmar military, the Tatmadaw, violently overthrew the democratically-elected National League for Democracy on Feb. 1. Pro-democracy protests have broken out across Myanmar and in parts of the United States since then. The Tatmadaw's response has become increasingly violent, killing at least 772 protesters since February, according to the Assistance Association for Political Prisoners.
[Related Link: At a Distance: Burmese students, faculty discuss military coup and subsequent protests in Myanmar]
At least 82 people were killed on April 10 alone during a military crackdown on pro-democracy protesters, according to AP News. Security forces allegedly used weapons such as rocket-propelled grenades and mortars in their attacks against protesters in the city of Bago.
This type of political violence is not new in Myanmar, said Seinenu Thein-Lemelson, an anthropology lecturer. The main difference now is that restrictions on information flowing in and out of the country have loosened in the past decade, and now there is more access to images from inside Myanmar's borders, she added.
"One of the best parts about having this information infrastructure, in terms of social media, is all this information that is coming out of Burma," Thein-Lemelson said. "I think it is really important for UCLA students to keep up with it, disseminate that information, … pass on the information (that) not only the violence is continued, but the resistance is continuing."
While he has not been back to Myanmar in nine years, Ethan Myint, a fourth-year philosophy student, said it is saddening to see pictures of protesters being treated violently in the place where he grew up.
Aye Pyae, a second-year business economics student, said her sister and mom in Myanmar live near a women's hospital where the military deployed tanks. She was worried about their safety in February when the internet was cut off nationwide and she was unable to contact her family, she added.
Another UCLA student, who asked to remain anonymous to protect her family's safety, said her grandparents and friends in Myanmar constantly hear gunshots and smoke bombs. At one point, soldiers used slingshots to shoot into houses in their grandparents' neighborhood as a response to protesters, the student added.
"I felt this helplessness here, obviously, because I can't do anything," the student said. "I don't actively join (protests) which I'm very guilty about, but I can't risk my family back there or even my friends."
The Association of Southeast Asian Nations held a meeting with the Myanmar military's senior general, Min Aung Hlaing, on April 24. According to a statement released by ASEAN following the meeting, the parties reached a consensus on ending violence and finding a peaceful solution. ASEAN will be facilitating the dialogue on peace and plans to visit and provide aid to Myanmar.
The consensus between ASEAN and Min Aung Hlaing did not include the release of political prisoners – including Democratic leader Aung San Suu Kyi, who was arrested and placed on house arrest during the coup.
Thein-Lemelson said the agreement is also flawed because it was made without consultation of the democratically-elected leadership of Myanmar.
By only inviting one party, ASEAN acknowledged a group that many in Myanmar consider to be terrorists under the guise of a legitimate government, Thein-Lemelson said.
While many want the violence to end, the reality is that the situation will likely continue to escalate in the coming weeks, months or years, said Thet Lin Tun, president of UCLA's Burmese Student Association and a former Daily Bruin opinion columnist.
"Right now it's essentially a fight between the people and the oppressors who are trying to beat them into submission," said Tun, a fourth-year economics and political science student. "This is going to keep going on because our people refuse to be ruled by these horrible terrorists."
Members of UCLA BURSA are working to raise awareness for the Burmese people through educational campaigns and by uniting them with more established communities that can provide support, Myint said.
They have connected with local city officials to speak about passing a motion to condemn the military coup, Myint said. The organization is also working to secure the necessary accommodations for Burmese students at schools that have failed to support them, he added.
"For the people of Myanmar to win in their struggle for democracy, they cannot do it alone," Tun said. "They have to get the support and … solidarity of other communities, especially in America."
The U.S. levied key economic sanctions to prevent companies from providing resources to the Tatmadaw, but it needs to be bolder in its intervention, Thein-Lemelson said. If decisive action is not taken by the international community, hundreds of thousands of people in Myanmar may die, she added.
"They're switching toward and gearing for a pretty protracted civil war right now," Thein-Lemelson said. "And I think it could last a minimum of 10 years."
Email Tran [email protected].
Tran is the 2021-2022 national news and higher education editor in addition to being a contributor for Enterprise. She is also a fourth-year political science student at UCLA.
Tran is the 2021-2022 national news and higher education editor in addition to being a contributor for Enterprise. She is also a fourth-year political science student at UCLA.