At a Distance: Burmese students, faculty discuss military coup and subsequent protests in Myanmar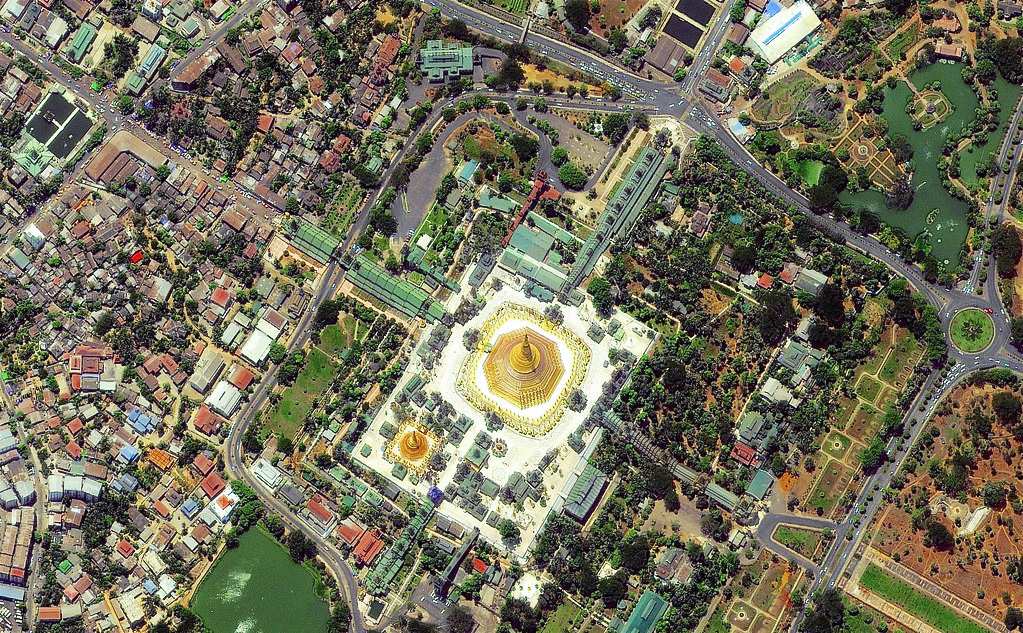 Myanmar's military staged a coup Feb. 1, leaving some Burmese students shocked and scared. (Courtesy of Creative Commons)

Bruins come from all around the world, from Colombia to Bangladesh. Because of the pandemic, many international Bruins are currently residing in their home countries. In "At a Distance," Daily Bruin writers will look at events around the world Bruins care about and give a student's perspective on the topics.
Burmese students at UCLA said they are shocked and scared following a military coup in Myanmar, and are working to provide support for other Burmese students.
The Myanmar military, the Tatmadaw, staged a coup Feb. 1 and seized power from the National League for Democracy in Myanmar, which had been in power since 2015. The military detained several civilian leaders, including State Counsellor of Myanmar Aung San Suu Kyi, and cut off citizens' access to the internet and social media.
Swan Ye Htut, external vice president of the Burmese Student Association, said he was shocked when he found out about the coup because he believed Suu Kyi's election win in 2020 would guarantee a continuation of democratic leadership in Myanmar.
"We didn't expect this to happen," said Ye Htut, a fourth-year sociology and global studies student. "It's not like it was out of the realm of expectations, but I think the timing of it and just the full-scale nature of the coup was quite shocking and just frustrating to learn about."
Alfred Tun, president of BURSA and a fourth-year political science and economics student, said he has had a hard time contacting his parents, who live in Myanmar, because of the unreliable internet connection. He also fears for his education as many students, including himself, are unable to access funds to continue paying for rent, tuition and everyday expenses at UCLA.
"I fear for everyone's safety back in Myanmar because … with the military there it's always a volatile situation," Tun said. "You never know what's going to happen to your lives."
Student Support
Students in BURSA began mobilizing following the coup to get financial, academic and mental health resources to Burmese students in Myanmar while they have no access to the internet or funds.
BURSA members met with Dean of Students Maria Blandizzi on Feb. 1 and Feb. 2 to discuss possible options to support fellow Burmese students in the community.
Tun said Blandizzi will ask professors to be flexible with Burmese students who may not have access to the internet, give them extensions for assignments and exams and let them take classes pass/no pass.
Blandizzi also connected BURSA with the Economic Crisis Response Team, which supports students during economic hardships, and Counseling and Psychological Services at UCLA to ensure Burmese students are financially and emotionally supported, Tun said.
[Related link: UCLA will provide financial support to students affected by Myanmar coup]
The Undergraduate Students Association Council released a resolution following the coup to condemn the actions of the Myanmar military, to pledge support for Burmese students and to call on UCLA administrators and faculty to help students through these difficult times.
Protests in Myanmar
Tun, who attended a protest Feb. 8 to protest the coup, said many local Burmese community leaders had come to protest the military coup and show solidarity and strength for the Burmese people.
[Related Link: Dozens gather outside Wilshire Federal Building to protest Myanmar coup]
"The fact that the military coup happened a few days ago, just really just creates a lot of stress and anxiety for a lot of Burmese people who have fought so hard and so long for their freedom, for their democracy back home," Tun said.
Burmese citizens organized nationwide protests in Myanmar beginning Feb. 6 to protest the coup. Priests, Buddhist monks, students and doctors were among thousands of protesters gathered in Naypyitaw, Mandalay and other cities Feb. 8 to show solidarity and demand the release of Suu Kyi, according to NBC News. Police used water cannons and rubber bullets to suppress the protesters.
George Dutton, director of the UCLA Center for Southeast Asian Studies, said Suu Kyi and other NLD members have encouraged civil disobedience in response to the coup, and citizens mobilized online to plan protests.
However, this could be dangerous because of the brutal way the military has put down protesters in the past, he said.
Dutton said the military has been a central part of the Myanmar landscape since its independence from Britain in 1948, and it does not want to give up its power. Myanmar was under direct military rule from 1962 to 2011.
Geoffrey Robinson, a history professor specializing in southeast Asia, said the military has historically reasserted its power when it felt it was threatened. The military held veto power in Myanmar's legislature even through the more democratic period of 2011 to 2021.
Robinson said protesters could be met with violence and arrests, he said.
Former President Donald Trump's rhetoric following the 2020 presidential election may have also inspired the Myanmar military's reasoning for starting the coup, Robinson said.
"Trump seems to have given some credibility and legitimacy in the rest of the world, at least for authoritarian governments, to use that argument in order to do what they wanted to do anyway," he said.
Ye Htut said it is important that people understand the situation in Myanmar and that international action is needed to resolve the situation.
"This just goes to expose how fragile the democracy of Myanmar was to begin with," Ye Htut said. "What comes next is really a challenge of can international actors influence the military enough to force actual democratic reform, or will Myanmar regress to being a military dictatorship and set the country back in terms of progress."