Alumna releases debut novel exploring historical narratives through feminist lens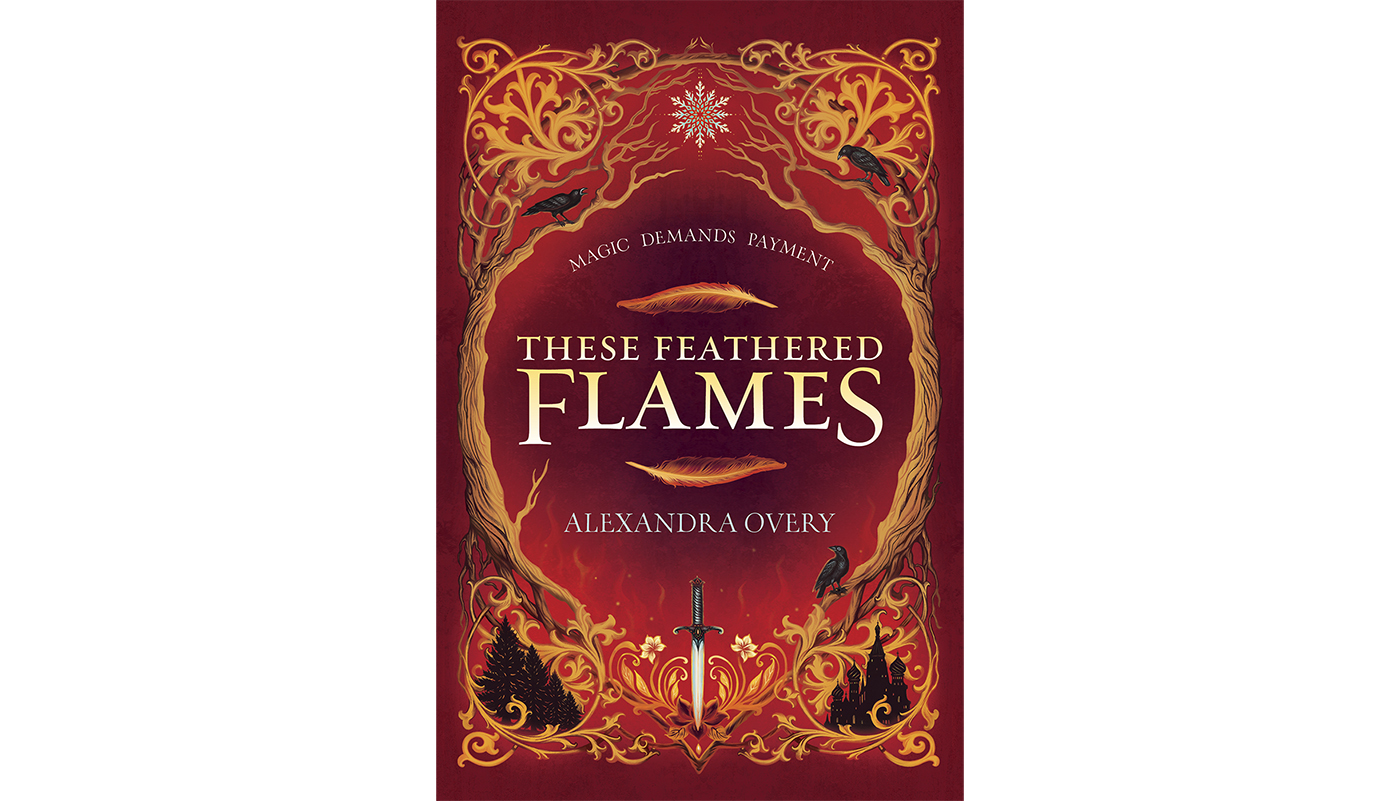 (Courtesy of Inkyard Press)
Alexandra Overy is setting the fantasy genre ablaze.
The UCLA School of Theater, Film and Television alumna released her debut novel, "These Feathered Flames," on April 20. The fantasy story is set in a Russia-inspired queendom where twin princesses Izaveta and Asya must grapple with their mother's death. Overy said the drafting process for the novel began while she was studying screenwriting as a graduate student at UCLA, but some of its creative influences – like the Russian folktale "The Firebird" – can be traced back to her childhood.
"(Igor) Stravinsky has a ballet of ('The Firebird,') which I saw when I was probably 12 or 13," Overy said. "And I remember at the time just being really fascinated by the colors and the imagery of it."
[Related: Alumna's debut novel explores heartfelt realities of middle-age identity, romance]
To modernize "The Firebird" for the novel, Overy said she retold it through a feminist lens. In the original tale, the eponymous creature is presented as a feminine being that men attempt to control or kill, but Overy said she wanted to give the Firebird a sense of agency rather than having a target on its back. "These Feathered Flames" also foregrounds the sisterly relationship between the princesses – a choice Overy said was reflective of her own sibling bonds and influenced by the young adult novels she used to read such as Kristin Cashore's "Graceling."
Another way Overy said she updated her novel's source material for contemporary readers was through the inclusion of an LGBTQ+ romance. As a queer woman herself, Overy said the representation of a female romantic relationship between Asya and Yuliana was an important personal element for her that the fantasy genre facilitated. By constructing a new world for the novel, Overy said she had the freedom to eliminate homophobia as an issue her characters had to confront so that queer pain was not the story's emotional center.
"I really wanted to write the books that teen me would have really loved to read … to see that the queer girl can be the heroine as well," Overy said.
Part of what enabled Overy to write the novel was her experiences and access to resources at UCLA, where she said she used libraries for research during the drafting process. As an undergraduate, Overy said her thesis on powerful women throughout history shaped the way she portrayed the princesses in "These Feathered Flames" and how they have to conceal their ambition in political spheres to prevent being demonized. The skills she picked up during her time in the graduate screenwriting program also helped her flesh out the distinctions between each sister – whether that be in dialogue or their inner thoughts, she said.
[Related: Student chronicles her trauma, growth in self-published poetry and prose collection]
For Linda Voorhees, a screenwriting lecturer in the School of Theater, Film and Television, "These Feathered Flames" seems like a natural progression for Overy, stemming from her interest in reinventing historical narratives through her own lens. Overy's construction of multifaceted characters is another distinct strength of her work – her subjects are flawed, but she allows the reader to make their own judgments for a more compelling story, Voorhees said.
Patrice Caldwell, Overy's literary agent, said she was similarly struck by the writer's mastery of character development. While the drama and queer representation in the novel resonated with Caldwell, she said what makes "These Feathered Flames" stand out was its centering on sisterhood.
"At the heart of the story is these two sisters, figuring out what happens to their mom," Caldwell said. "And I think that's really beautiful. … Focusing on this sisterly relationship – it's something I don't feel like I see enough of in the market."
With "These Feathered Flames" launching Overy into the publishing scene, Caldwell said she has faith in Overy's improvement as a writer, with possible plans in the future to adapt her work for film and television. Overy said she is in the process of writing the story's sequel, "This Cursed Crown," which is set for a release date in April 2022. For now, however, Overy said she wants her novel to be a place of respite for teen readers – the same way books were for her growing up.
"I … hope it can provide a refuge for teen and young adult readers so that they can have some time away from the stress of the real world," Overy said. "Escape to the stress of the fantasy world instead."