Album review: girl in red experiments with genres in new album, but falls short of emotional depth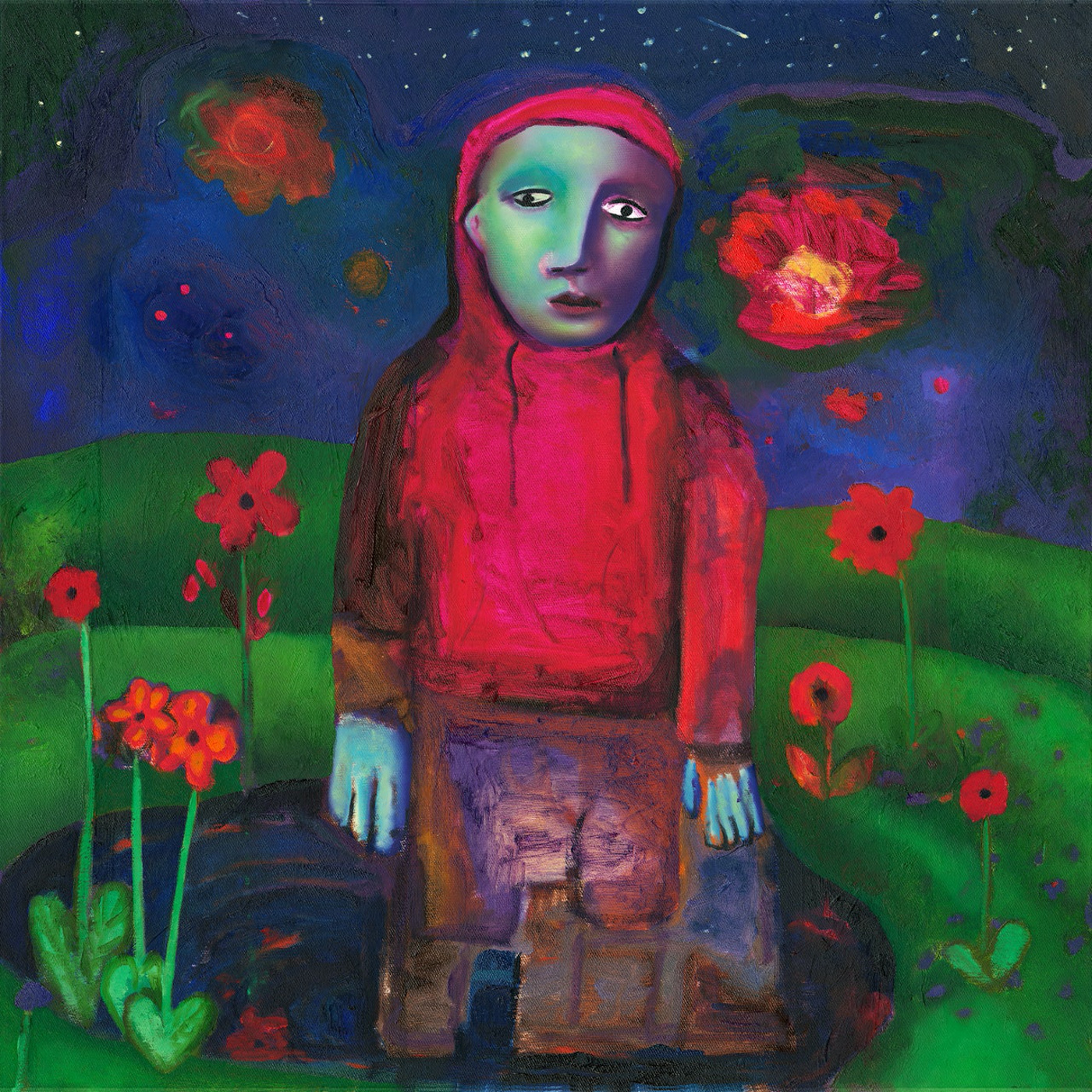 (Courtesy of AWAL Recordings)
"if i could make it go quiet"
girl in red
AWAL Recordings
Released April 30
girl in red is expanding the color palette of her music.
After the viral success of her breakout single "i wanna be your girlfriend," the Norwegian singer-songwriter, also known as Marie Ulven, has released her debut album, "if i could make it go quiet." Co-produced by Matias Tellez, the record is an introduction to a new side of Ulven, laden with distortion and experimenting with genres like hyperpop and house that go beyond her past EPs, while foregrounding her distinct songwriting voice of blunt, biting lyrics.
"Serotonin" opens up the album with a shot of pure adrenaline, vacillating between sparse guitar flicks and bloated carsick synths. It's an ambitious start that finds Ulven almost veering off into the territory of hyperpop, a viral genre of sensory overload electronics that has been popularized by Charli XCX and TikTok-ready lip-sync snippets. Fittingly, Ulven takes her signature viscerality, the same one that defined 2019's "dead girl in the pool." and dials up the shock and gore of her inner monologue to the max: "I get intrusive thoughts like cutting my hands off / Like jumping in front of a bus." But unfortunately, most of the album fails to raise to the same risk-taking stakes.
[Related: Album review: Demi Lovato shows vulnerability in new album but fails to create a cohesive work]
Take ".", which has the same gauzy dream-pop feel of her past work, such as "say anything" from her first EP. The only difference is that "." retroactively adds twinkling piano keys and The Lumineers-esque hand claps to Ulven's broken yearning. "You Stupid Bitch" – a straightforward guitar-propelled anthem that would hold its own against other indie-rock contemporaries like beabadoobee – falls victim to the same fate of uninventiveness. The bridge, for example, is an especially stagnant moment as the production takes its foot off the gas and Ulven's voice drops out. What saves the song, however, is the very thing "." lacked: 30 more seconds for one more raw, energizing chorus.
Even when Ulven does stretch herself out to other genres, the results are often mixed. On "Body And Mind," she tries to find her place within a foreign soundscape made entirely of synth blips and soporific strings, but ends up sounding like Bea Miller philosophizing to a demo of Billie Eilish's "Therefore I Am." "Apartment 402" experiences a bit more success – key words: "a bit." The underpinning house beat prevents other elements of the production, such as the plaintive piano chord and star-draped guitar strums, from weighing the song down into plodding balladry.
It's a shame, then, that "Apartment 402" features Ulven's vaguest songwriting despite the specificity of the title. Banal details like, "There's a crack in every wall" become pseudo-aphorisms, and cliches from lyrics like, "Laid down my cards" to "Played my best part" come in quick succession, making the song seem bereft of emotional depth.
[Related: Album review: BROCKHAMPTON addresses tough topics in album oversaturated with collaboration]
That is not to say there aren't wins on "if i could make it go quiet," rare as they might be. Named after Zendaya's eponymous character on the TV series "Euphoria," "rue" seems to ripple out in numbing darkness as Ulven grapples with her self-destructive tendencies. "Yeah, I tried / To get it off my mind / To leave it all behind / Don't wanna make it worse / I'm gonna make it work," she whispers, her voice on the verge of collapse before the song erupts back into a tone reminiscent of the world's most haunted frat party dance floor.
On the other side of the emotional spectrum is "hornylovesickmess," which is perhaps the most lighthearted song on the album. The sunny, staccato piano keys recall Jay-Z's own New York-set song, "Empire State of Mind," a scene that feels perfect for Ulven's arch delivery as she finally realizes how desperately sex deprived she is.
But no other track feels as successful at reinventing Ulven as "midnight love," a song of lush, twilit romance that feels like it could've been inspired by Pablo Neruda's famous line from his sonnet "XVII:" "I love you as certain dark things are to be loved, / in secret, between the shadow and the soul." String pizzicatos add the tension of across-the-room yearning in a period piece TV series, and when cymbal crashes flood the final chorus alongside piano chords, the catharsis that arrives feels as vast and overwhelming as the night sky itself. It's Ulven at her most dramatic, the reverb worthy of its own cathedral, but more importantly, it's a sign that she's already started to wield other sounds with the same ease and nuance of the EPs that put her on the map.
There may have been missteps along the way, but girl in red will slowly and surely be able to paint her music in any color she desires.