UCLA administrators talk plans for in-person classes, vaccinations at town hall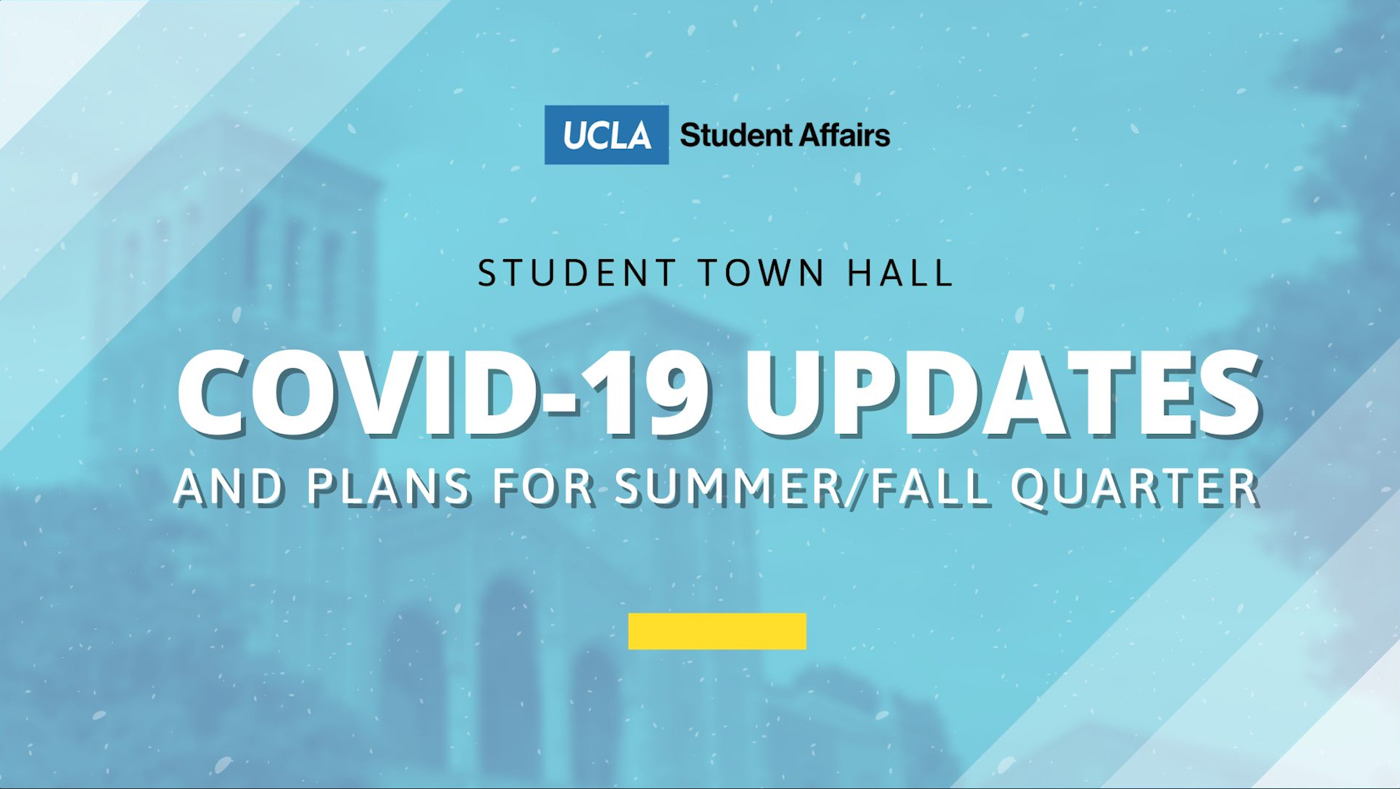 UCLA administrators said in a town hall event on Monday that they plan to have large fall quarter classes remotely and require vaccination for in-person classes. (Noah Danesh/Daily Bruin)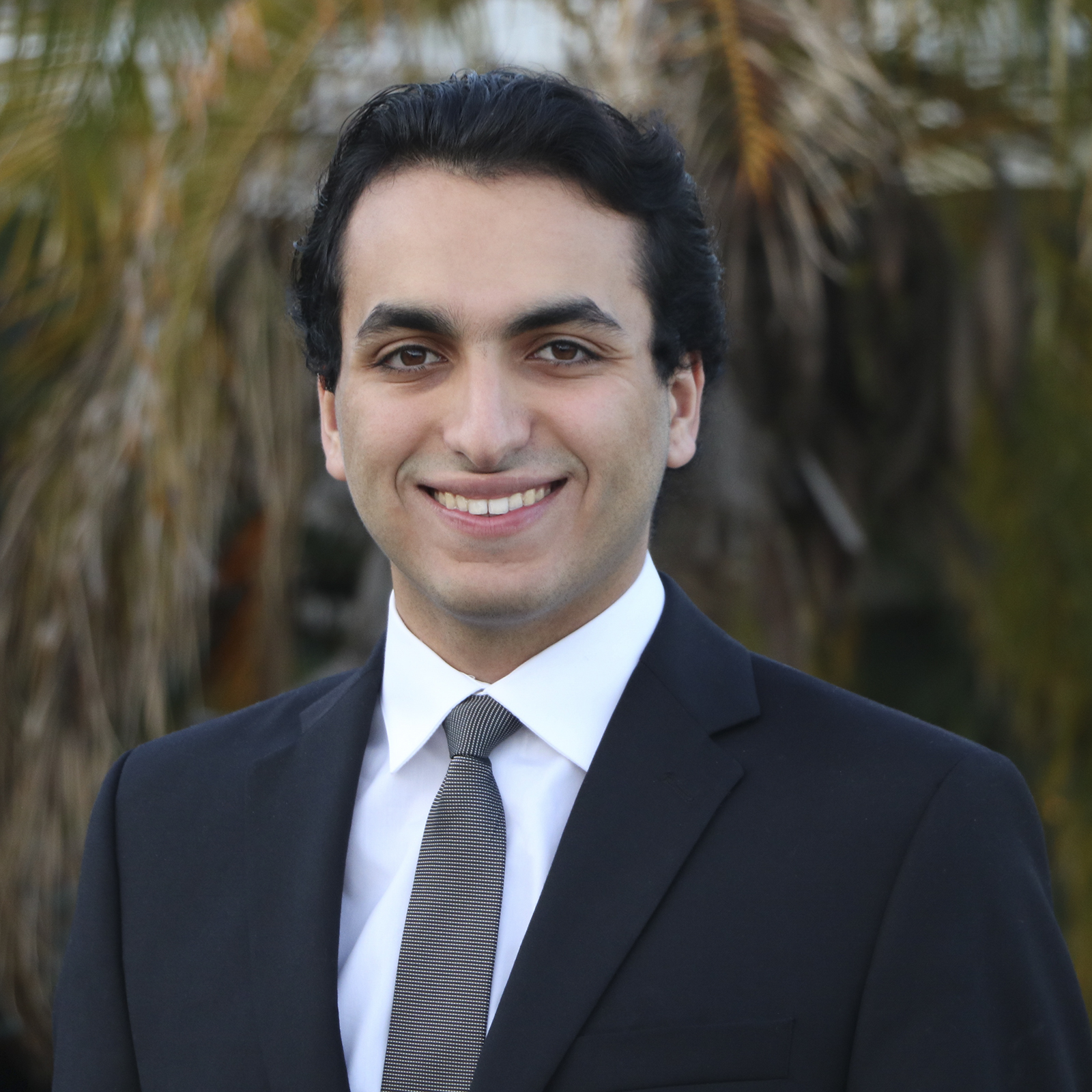 April 27, 2021 10:20 p.m.
This post was updated May 2 at 9:07 p.m.
UCLA administrators announced plans to hold large fall quarter classes remotely and require vaccination for in-person classes at a town hall Monday.
Around 70 to 80% of classes will be in-person, said Megan McEvoy, chair of the Academic Senate Undergraduate Council, at the event. Most classes with more than 60 students will be held remotely and discussion sections will primarily be in person, she added.
In-person courses will be held with classrooms at 50% capacity, and specialized spaces like performance facilities or labs could have higher capacities depending on the feasibility of physical distancing, McEvoy said.
Classes will also be scheduled later in the day, until 9 p.m., to maximize the use of classrooms, she added.
Students will likely not be able to attend classes in person if they are not vaccinated or do not have a vaccine exemption, said John Bollard, the co-executive director of the Arthur Ashe Student Health and Wellness Center.
Following a UC policy proposed Thursday, Bollard said all students and employees on campus will need to either provide proof of a COVID-19 vaccination or apply for an exemption for medical, religious or personal reasons.
The timing for this requirement is yet to be determined because the vaccine mandate for in-person classes will only go into effect when at least one of the COVID-19 vaccines receives full FDA authorization, Bollard said. If a vaccine receives full authorization before the fall, Bollard said the university will likely require students to be fully vaccinated at least two weeks prior to the start of fall quarter.
International students will be provided with vaccinations when they arrive at UCLA, Bollard said, adding that students who received vaccines outside of the United States will likely be accepted. The Ashe Center encourages students to get the vaccine if it is available in their country.
Once UCLA determines that a class will be offered remotely, the class will not transition to in person unless all students are able to attend or be accommodated, McEvoy said.
UCLA may add in-person classes for summer session C, but courses currently offered remotely will not transition to in-person, said Susan Ettner, interim dean of graduate education.
The university is developing a process for students who are unable to take in-person classes because of documented medical conditions, Ettner added.
The capacity of housing available for students in the fall will be determined by guidelines from the Los Angeles County Department of Public Health and may be dependent on the number of vaccinated students, said Pete Angelis, assistant vice chancellor of UCLA Housing & Hospitality.
Angelis said he hopes UCLA will be able to offer triple occupancy housing. Currently, first-year students, second-year students, third-year transfer students and a high percentage of fourth-year transfer students are planned to be prioritized to receive housing offers in the fall.
"If we are able to do triple occupancy, we will be able to reach the number of students that we typically are able to accommodate," Angelis said.
UCLA Housing plans to send out housing offers in July but will make information about housing options available in the preceding weeks, said Sarah Dundish, director of housing and planning.
Mick Deluca, assistant vice chancellor for campus life, said most activities and student services are expected to return to in-person and hybrid operations during the fall.
Drake Stadium, as well as the swimming pools and tennis courts at Sunset Canyon Recreation Center, reopened during spring quarter. Deluca said he hopes to have some indoor activity facilities open before the end of spring quarter.
Deluca said he anticipates that Bruin Public Health Ambassadors, a program that hires students to help promote health guidelines on campus, will continue in the fall.
Bollard said weekly COVID-19 surveillance testing will likely not continue for people who are vaccinated in the fall. People who receive exemptions for the vaccine will likely continue to receive testing throughout the fall.
In the summer, UCLA plans to switch from offering three testing sites on campus to distributing saliva test kits from vending machines that return results in 24 hours, Bollard said.
Michael Meranze, co-chair of UCLA's COVID-19 Response and Recovery Task Force, said vaccinations are key for people to return to campus safely during fall quarter.
"We urge anybody who can get vaccinated to get vaccinated," Meranze said. "The hope is to keep moving forward so that students and faculty and staff can have a relatively normal and safer experience on campus in the fall and beyond."