Week four: UC plan to require COVID-19 vaccines, women's soccer conference awards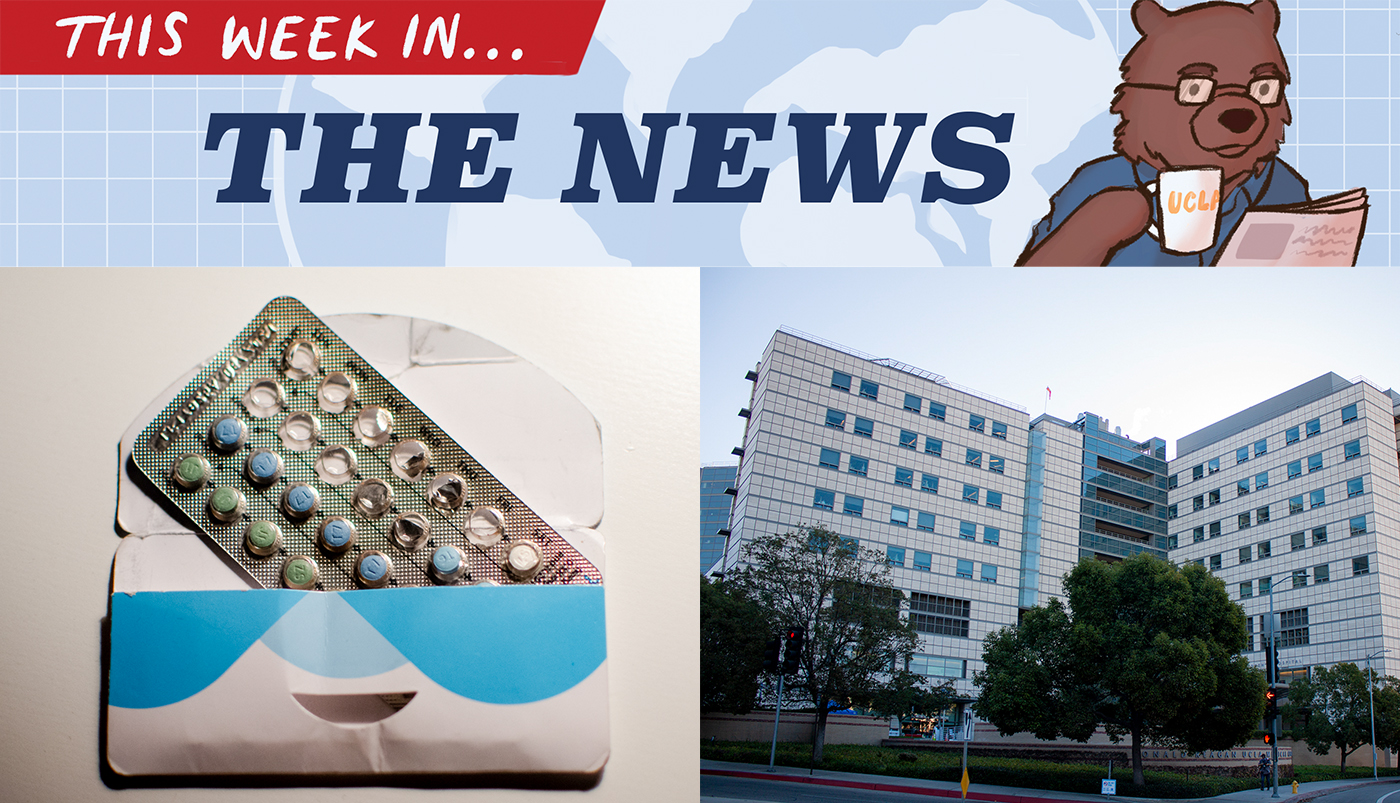 (Left to right: Kanishka Mehra/Photo editor, Ariana Fadel/Daily Bruin)
This Week in the News serves as The Quad's space for reflection on current events at and around UCLA. Every week, Daily Bruin staffers will analyze some of the most significant stories to keep readers up to speed.
It's already week four and midterm season has snuck up on us yet again. This week saw the Undergraduate Students Association Council Judicial Board uphold USAC's decision to deny funding to Bruin Republicans and UCLA women's soccer players receive All-Pac-12 honors before heading off to play in the NCAA tournament – plus buzz around the University of California's proposed plan for mandatory COVID-19 vaccinations.
The UC issued a proposed plan Thursday that would make receiving COVID-19 vaccines necessary for all employees and students before returning to campus in the fall.
According to the proposed plan, in order to use campus facilities or participate in in-person programs, students, faculty, staff and academic appointees must receive a COVID-19 vaccine or submit a declination form after receiving an approved exemption by the start of fall quarter.
Students expecting to return to campus in person can either show proof of vaccination or of an approved exemption by updating their immunization documentation.
Currently available vaccines include Pfizer, Moderna and Johnson & Johnson, which are only approved under Emergency Use Authorization. Until the available vaccines are fully approved by the Food and Drug Administration, the UC will not enforce the proposed policy.
The student health center may be able to help students who were unable to acquire a vaccination before returning to campus find a location to get vaccinated.
The USAC Judicial Board published its decision Wednesday to uphold a decision made earlier in January that denied Bruin Republicans travel funding.
Bruin Republicans were seeking funding from USAC to attend a conference in February in Florida. Concerned by in-person events during the ongoing pandemic, USAC unanimously decided to deny the request.
Bruin Republicans thus attempted to overturn the decision by petitioning the Judicial Board, stating that USAC unfairly denied them funding as, at the time, there was no bylaw in the Finance Committee Guidelines restricting in-person travel. The nonessential travel ban was added after the Bruin Republicans had been denied funding.
Despite the Judicial Board stating that USAC violated its own bylaws by using a policy that was not yet in effect, the Judicial Board decided that USAC acted within university policy of restricting nonessential travel.
A California bill was proposed this week that would require over-the-counter birth control and other contraceptives to be covered in state employee and university health plans, expanding coverage for those enrolled in UC health plans.
Senate Bill 523 also precludes religious employers, nonprofit organizations that mostly employ and serve people whose beliefs align with their own, from retaliating against staff who seek contraceptive access outside the plan provided to them by their employers.
The bill was re-referred to the Senate Committee on Health on April 6, after being passed in the state legislature by the Senate Labor, Public Employment and Retirement Committee. Two houses, the California Senate and California Assembly, will vote on whether SB 523 should be a law if it gets prior approval from all necessary committees. Gov. Gavin Newsom will be sent the bill afterward for him to approve.
Michael Crawford, a UC Health spokesperson, said in an emailed statement that coverage for prescription contraceptives is currently provided through a health insurance option offered to students, the UC Student Health Insurance Plan.
UCLA women's soccer (12-1-2, 9-1-1 Pac-12) saw nine of its team members receive 13 all-conference postseason honors Wednesday.
Coach Amanda Cromwell won Pac-12 Coach of the Year. She and three players earned individual awards while nine individuals were selected to All-Pac-12 teams – six on All-Conference teams and three on the All-Freshman Team.
The Bruins earned the No. 3 overall seed and a first-round bye in the 2021 NCAA tournament. The team will begin the tournament April 30 against the winner of the first-round matchup between Iowa (6-8-1, 2-8-1 Big Ten) and Campbell (8-3-1, 6-2-1 Big South).
The tournament will be held entirely in Cary, North Carolina, and its surrounding areas to limit travel during the COVID-19 pandemic.
Another change this year was the decision to field 48 teams rather than the normal 64. In turn, 16 teams are automatically through to the second round while the remaining 32 will have to compete to advance.