Alumnus explores Black love, everyday life in feature film 'Love Like Winter'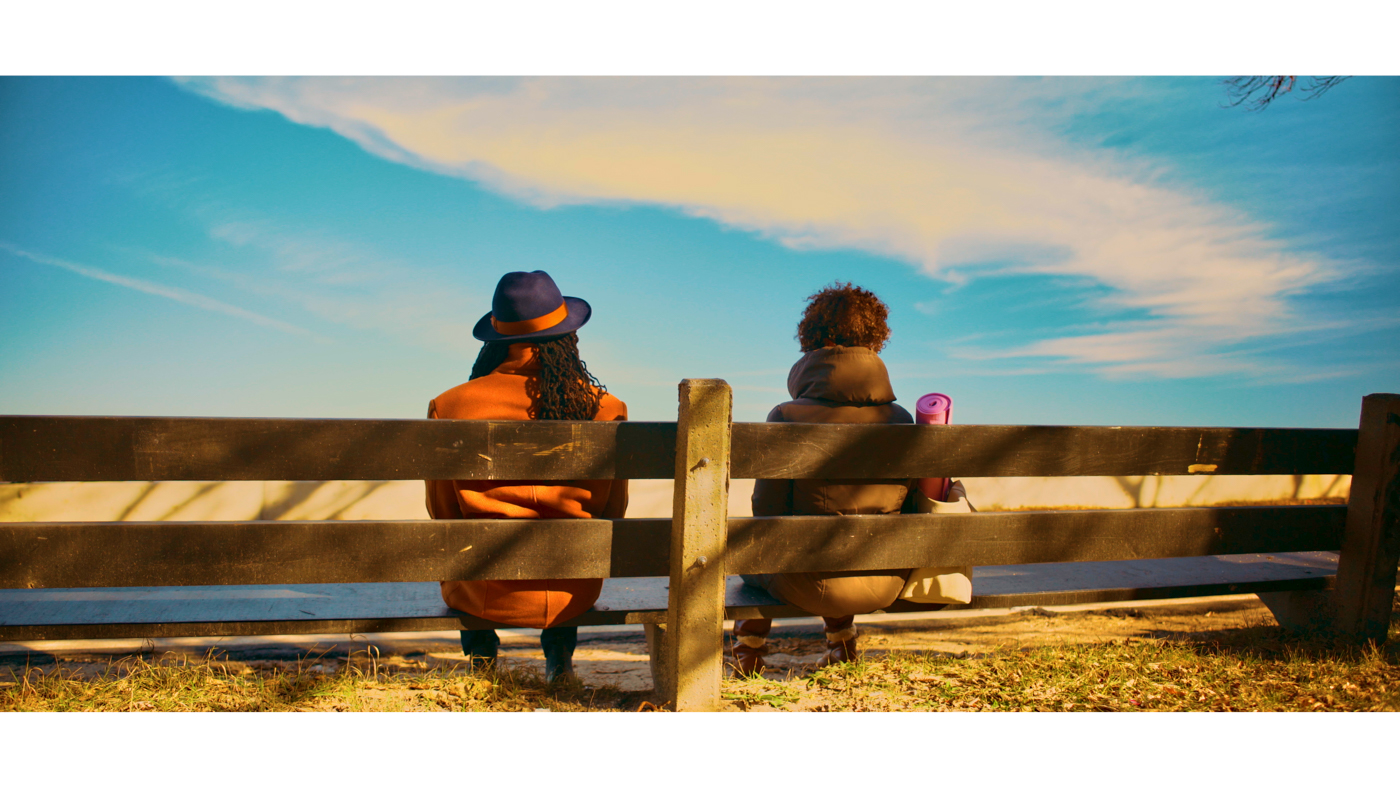 (Courtesy of Great Cinema)
Though the COVID-19 pandemic makes independent filmmaking harder than ever, filmmaker Artel Great released his debut feature "Love Like Winter" despite the challenges.
As the first part of the tetralogy "The Love Cycle," "Love Like Winter" tells the story of two ex-lovers as they reconnect during a wintry evening in Chicago. Starring Great, "Love Like Winter" was also written, directed and produced by the alumnus and assistant professor of cinema at San Francisco State University, with only one other crew member on set. The film was an official selection in the 2021 Pan African Film Festival and has been featured at other Black film festivals.
Great said the film represents a recentering of the conversation when it comes to Black lives in America. Instead of focusing on the reality of race relations and how that negatively affects Black lives, he opts to show and celebrate Black love and daily life, he said.
"This film, for me, was thinking about ways to accentuate what I would call the allure of everyday Blackness," Great said. "And what I mean by that is representing an alternative vision that bears the weight of the individuals and the characters in the film."
[Related link: Alumna's film details source of LA water supply, emphasizes Indigenous voices]
Much of the film is dedicated to the principle of poeticizing the often untold interstices of Black daily life, which Great said he accomplishes through strict adherence to minimalism. With influences ranging from LA Rebellion film movement pioneer Julie Dash and her poetic social consciousness to director Yasujirō Ozu and his approach to visual language, he said the feature highlights smaller, more poignant moments of simplicity.
Great said he used this aesthetic strategy because he wanted not only to find inspiration but also to test the emotional limits of minimalism in general. Rather than aiming for momentous, dramatic moments, Great said he was interested in peeling back superfluous elements in order to get at the bare emotional truth of a scene.
This strict adherence to the quotidian provided a bit of a challenge for cinematographer Edwin Chen, the only other crew member on set besides Great. Chen said he overcame this issue by focusing on what Great wanted. He said he stripped back any excessive or unnecessary elements, such as noise or music, to highlight a character moment and bring the focus more toward the characters and the overall sense of place.
[Related link: Action-thriller film 'Nobody' aims to offer relatable, character-driven storyline]
Alys Dickerson, who plays Kimberly in the film, was similarly asked to work under this minimalist constraint. She said her role, comprising a single scene and about six lines, left her very little to work with. However, she said she was able to maximize the short role's emotional potency through Great's more spontaneous directing approach. In a scene that called for intense anger and emotion, the feeling of the moment justified a subtler approach, Dickerson said.
"In that film, I remember being really loose with some of the stuff I was doing to kind of just let it hit me," she said. "I remember not wanting to be too angry."
But the prioritization of Black love over Black tragedy does not mean that the film is apolitical. Great said the film cycles through many contemporary issues facing the Black community, including systemic inequality, mass incarceration, police brutality and even LGBTQ+ representation. But for Great, these political realities come up organically in the myriad conversations between the two rekindled lovers.
Great said much of what he was trying to accomplish in "Love Like Winter" was the creation of an unmistakable sense of time and place. The film showcases a cultural space that is aimed at younger generations while offering works of art that normalize Black life outside the anchor of history and trauma – something Great said is in short supply.
"What happens when you take a cinema camera and you focus in on those details is you're actually empowering that subject," Great said. "And you're saying that what we see has value, has meaning. … I wanted to create, through this film, a platform to accentuate the allure of everyday Blackness and find the beauty and the poetry of just the ordinariness of a Black life."