Alumna's film details source of LA water supply, emphasizes Indigenous voices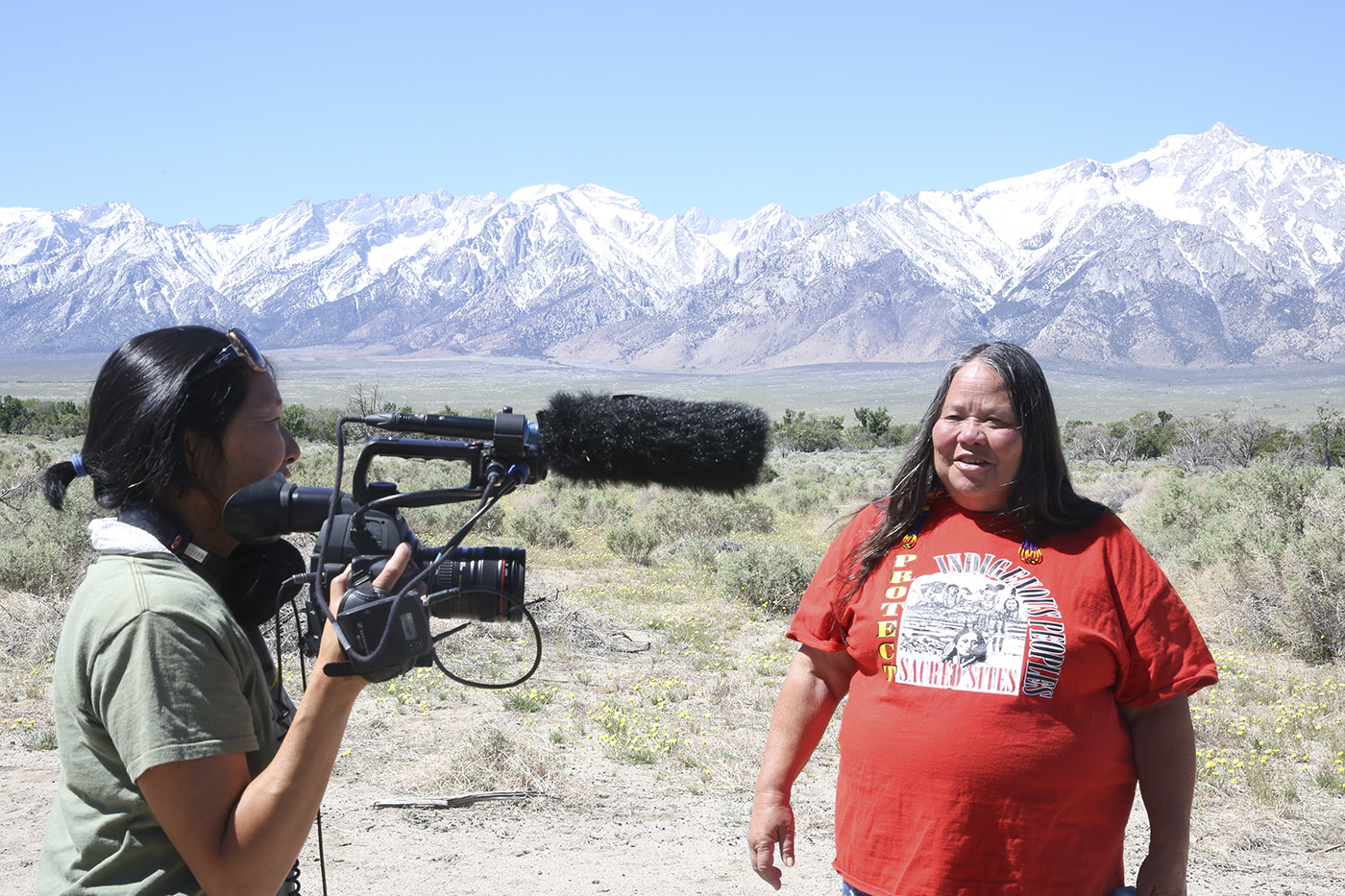 Alumna and director Ann Kaneko (left) speaks with Kathy Jefferson Bancroft (right) on the set of the film, "Manzanar, Diverted: When Water Becomes Dust," documenting the history and legacy of the region. (Courtesy of Julio Martinez)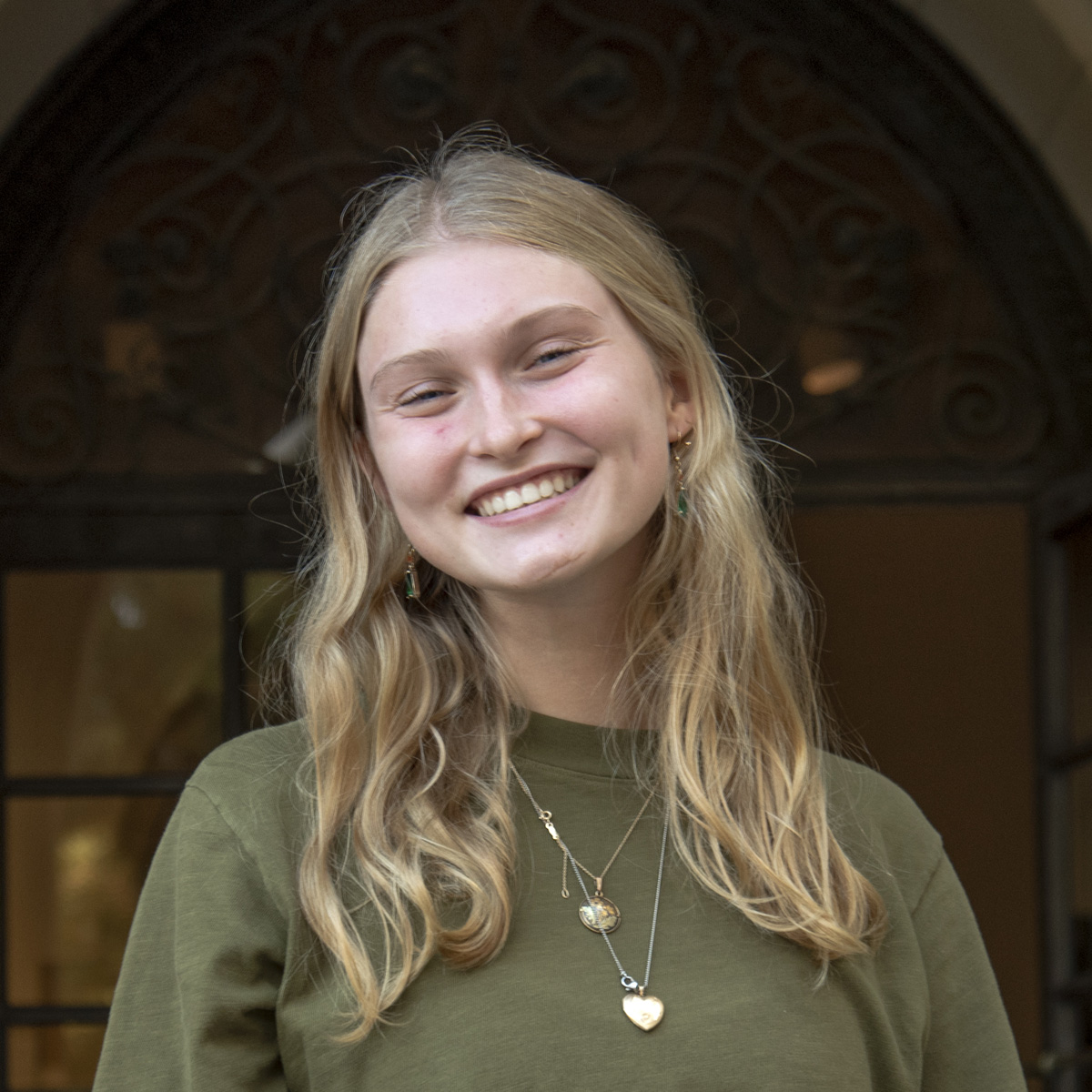 This post was updated April 25 at 6:22 p.m.
All streams lead to Los Angeles – and this water has a memory.
By interweaving three stories around a singular California location with deep ties to water, UCLA's School of Theater, Film and Television's alumna Ann Kaneko directed, produced and co-edited "Manzanar, Diverted: When Water Becomes Dust." Payahuunadü was the site of forced Indigenous removal and Japanese American incarceration, and it continues to supply much of Los Angeles's water. The Manzanar concentration camp Payahuunadü had always moved in Kaneko's periphery as a Japanese American from Los Angeles whose parents and grandparents had been incarcerated at a different camp during World War II. But Kaneko said it was not until working on another film project at the site that she began to fully understand its history.
"As I began doing research, I discovered that although I thought I had some understanding of the Los Angeles water story, I realized that a lot of it was very vague," Kaneko said. "And so when I realized that Manzanar had this deep connection with these other threads of history … I decided to attempt to make this tale this bigger story."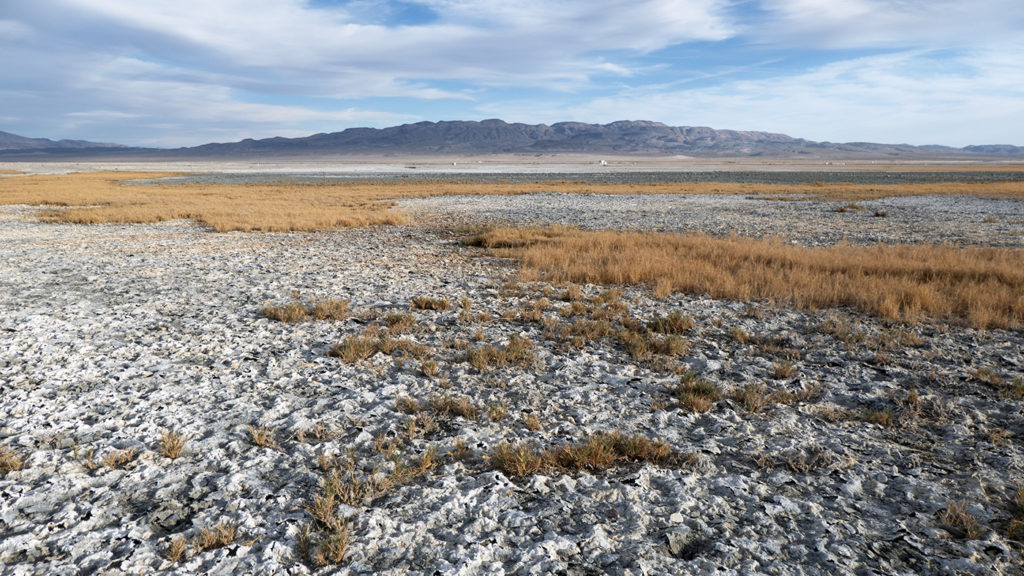 [Related: Alumnus's Oscar-nominated animated short explores social issues, human history]
The three connecting narratives of Kaneko's film dive into each aspect of the Valley's history – of the Nüümü (Paiute) and the Newe (Shoshone) peoples, of Japanese Americans and of water – all while its water has been continually pumped out by the Los Angeles Department of Water and Power since the early 20th century. The result is a dry lake bed with a dropping water table – contrary to the area's Indigenous name of Payahuunadü, which means the place where the water always flows.
The water metaphor became how Kaneko joined all the elements of her project together, but other aspects, like the focus on intergenerational stories, evolved while tracking the broader history of the Valley. To bring the Payahuunadü of the 19th and 20th centuries into today, the film includes immersive historical soundscapes for viewers to experience the valley's past while watching the modern-day landscape.
"What's effective about sound is that it can carry you to another time and place," Kaneko said. "I feel like (with) visuals, we're sometimes bound by it as a marker in that particular time frame, but sound can kind of transport you in a different kind of way."
Also instrumental in understanding Payahuunadü's history are its many names. Along with its Indigenous name of Payahuunadü, the area also encompassed a concentration camp during World War II named Manzanar after the apple groves that once grew there. And its government name, Owens Valley, is a marker of the colonialism that had occurred and is occurring in that area, said Kathy Jefferson Bancroft, a member of the Lone Pine Paiute-Shoshone nation.
"I think making names more appropriate, not honoring colonist settlers is … a really good thing to remind people of what this place actually is, not somebody else's portrayal of it," Bancroft said.
The influence of revised narratives is highlighted throughout the film with the recurring theme of memory, as different power dynamics with government entities affect the story of Payahuunadü – like how the Department of Water and Power claims the valley was always a desert, disregarding the lake once there, Bancroft said. But rather than keeping with revisionist history, "Manzanar, Diverted" portrays the values of the Valley's history through the lens of the people who have lived the story of Payahuunadü, she said. As the producer, Jin Yoo-Kim said she deeply considered whose voices to include in the film and its legacy.
"The film itself is acting as a memory keeper – an archive," Yoo-Kim said. "Whoever watches the film, this could be a record, this could become in and of itself an archive that people could turn to to cite."
[Related: 'One Night in Miami' maintains historical accuracy through unique creative choices]
However, Payahuunadü's past and present is not singular to this one California region, and Kaneko said she hopes viewers can draw parallels to their own lives. The film's resonance also fits into their larger impact strategy, she said.
The multi-pronged approach aims to implement real change from the film's foundation by amplifying attention towards the current rise in hate crimes against the Asian American community, garnering appreciation for water in Southern California communities and jump-starting initiatives for communities to become more water self-sufficient, Yoo-Kim said. The impact campaign will also bring "Manzanar, Diverted" back to the communities along the Los Angeles Aqueduct this summer in a screening roadshow.
While the film makes its way along the water's path, it will also be screened in festivals during May at the DOXA Documentary Film Festival, Milwaukee Film Festival and CAAMFest as their centerpiece presentation. Yoo-Kim said the film team hopes to display an immersive art installation based on the film in conjunction with the LA Asian Film Festival this fall.
Through these events and upcoming partnerships with nonprofits that share their values, Kaneko said she hopes this film can become a platform for constructive change in both environmentalism and cultural preservation. As the latter issue relies heavily on the older generations, Yoo-Kim said the filmmakers behind "Manzanar, Diverted" wanted to give voice and power to the elders of Payahuunadü's communities – especially women – for them to pass down knowledge against all odds.
"All of these anecdotal eyewitness accounts, they're not taken seriously, especially when it comes from women, older women or women of color, and it becomes very easily erased," Yoo-Kim said. "One of our main objectives of the film was to make sure the voices of the community – especially from the elders and women and women of color – were held to the same degree of value as something you would read in a history book."
Durgin is a senior staff writer for Arts & Entertainment. She previously served as the Music | Fine Arts editor from 2021-2022 and was an Arts contributor from 2020-2021. She is a third-year English and geography student from Meridian, Mississippi.
Durgin is a senior staff writer for Arts & Entertainment. She previously served as the Music | Fine Arts editor from 2021-2022 and was an Arts contributor from 2020-2021. She is a third-year English and geography student from Meridian, Mississippi.