Alumnus's Oscar-nominated animated short explores social issues, human history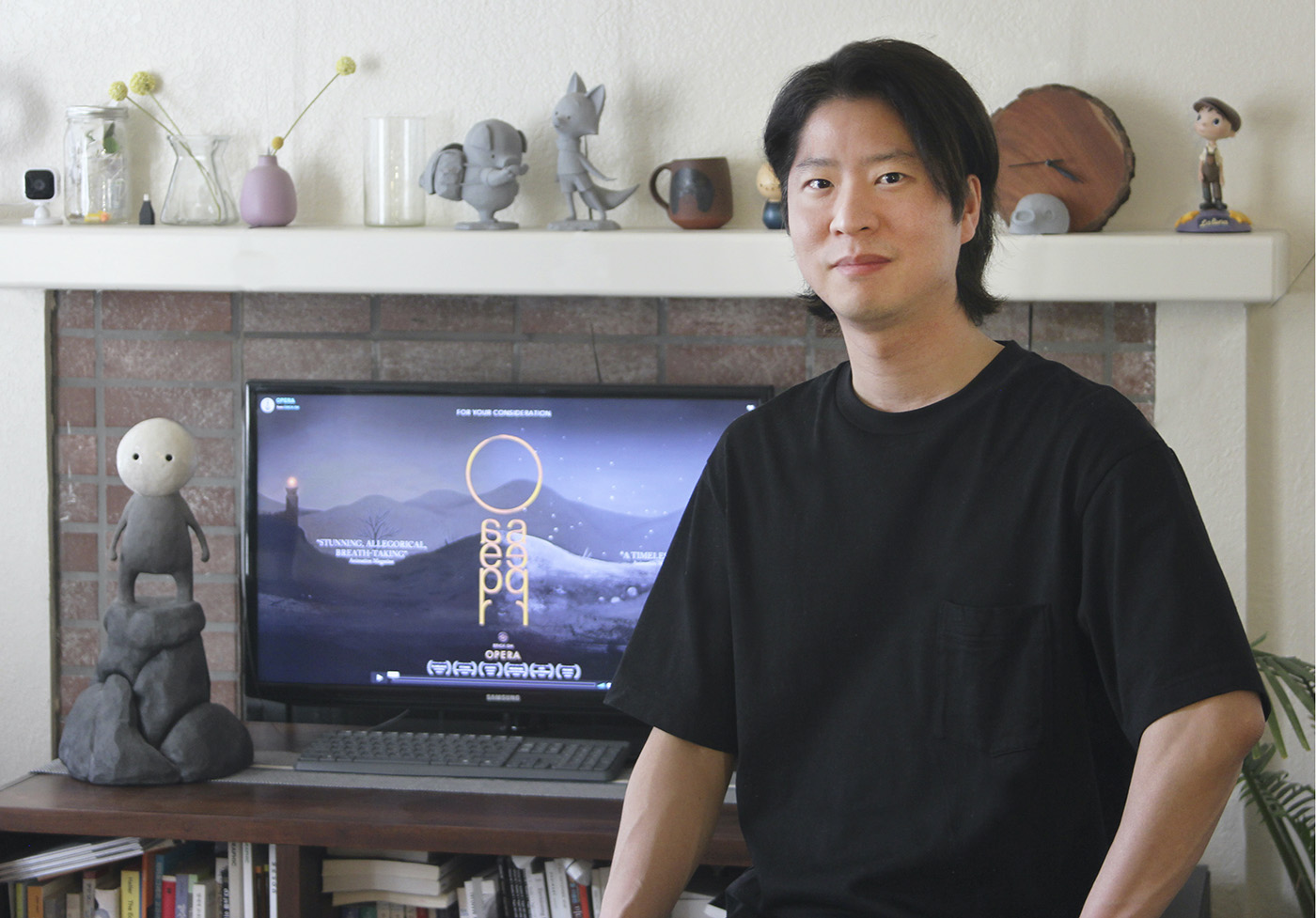 UCLA alumnus and director Erick Oh spent four years completing his Oscar-nominated animated short film, "Opera," which consists of 24 different sections. (Courtesy of Erick Oh)
This post was updated April 11 at 7:43 p.m.
Opera may be synonymous with a classical music tradition, but the Italian word originally translates to "work."
The etymological connection between systems of music and labor inspired an appropriately grandiose title for "Opera," a nine-minute animated film directed by UCLA School of Theater, Film and Television alumnus Erick Oh. Nominated for Best Animated Short Film at the 93rd Academy Awards, "Opera" depicts a society confined within a massive pyramidlike structure that serves as an intricate allegory for human history. With 24 different sections to the pyramid, Oh said the film aims to explore themes like war, class and racism in addition to how they are interconnected.
"From the beginning, I really wanted to create (something) timely (and) classic that doesn't just capture contemporary modern life … but something that can really be studied, enjoyed and watched over the course of time as we move forward," Oh said.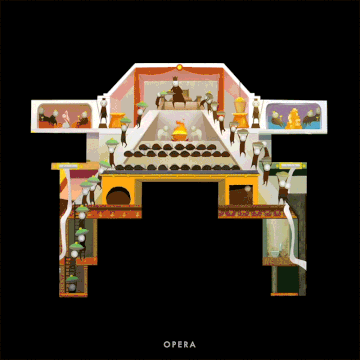 [Related: 2021 Sundance Film Festival]
His unconventional film took over four years to complete from its initial conception. For the first half of production, Oh said "Opera" was a completely voluntary project he worked on during weekends and nights when he wasn't directing commercial work. Surprisingly, the lack of a deadline was the greatest risk to the film, as he had to self-motivate during intensive periods when he easily could have given up. To that end, Oh said he owes much gratitude to his friends who worked on the film and believed in his vision – many of whom he first met at Pixar Animation Studios, where he worked as an animator for over six years.
While Oh said he typically finds inspiration from his everyday life, the world around him seemed to be getting progressively bleaker since starting his film in 2017. Back then, global events like the divisive U.S. presidential election, increasing pollution and the impeachment of South Korean president Park Geun-hye made him feel sad and vulnerable about the state of the world. In response, Oh said he was artistically compelled to document this period of time and bring awareness to the vicious cycles of conflict and natural disaster that persist despite technological advancements.
Starting with a blank canvas, Oh said the first six months were dedicated to blueprinting his vision as precisely as possible. In terms of artistic style, he sought an aesthetic that could convey the totality of human experiences rather than just one linear story. He said 15th century frescoes – such as the works of Michelangelo and Hieronymus Bosch – became a well of inspiration.
"Mural paintings really capture everything all at once," Oh said. "Here people are getting killed. Here people are celebrating. In this corner, there is some marriage going on. I wanted to make a contemporary version of mural paintings, so that's when everything clicked."
Despite the Renaissance influence, Oh also modernizes the medium through animation, featuring looping sequences that overlap and mingle throughout the pyramid to form the overall Day and Night cycles. Christopher Bernal, one of the film's compositors and effects artists, was responsible for assembling finished 2D layers of animation such as background paintings, character movements and smoke effects so they would interact in a seamless way. Bernal said the number of layers required for "Opera" – 26 in total – was unusually high for an animation project, speaking to the complexity of the pyramid system.
"I was constantly moving in and out in terms of getting really close to fine-tune things on a technical perspective and then pulling back and trying to see how all these pieces are actually reading," Bernal said. "It was really interesting (since) I've never been on a project where as I worked on it, I was learning more about it."
[Related: 2020 Oscars]
With a title like "Opera," music was another critical element of the film, providing the emotional backdrop for moments like a haunting climactic battle. To craft the unsettling original score, composer and sound designer Andrew Vernon said he combined sounds from all around the world, including a Bulgarian choir and recordings of synthesizers and electric guitar bends to produce a universal, albeit otherworldly, soundscape.
"I wanted the score to feel like something that we hadn't heard before," Vernon said. "Like it was from somewhere else without feeling like you could pinpoint (where) it was from."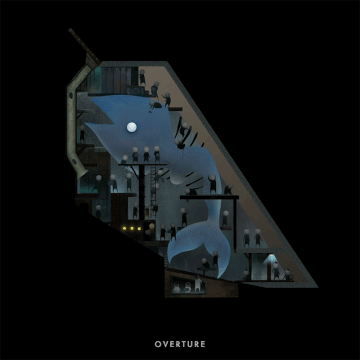 Though the film was completed only four months into the COVID-19 pandemic, Oh said "Opera" has coincidentally echoed the prolonged era. For instance, one sequence depicts a gigantic fish that consumes civilization after being excessively harvested by workers. He said the fish invokes religious symbolism, while also representing humanity's treatment of the natural world – a fraught relationship he believes is tied to the COVID-19 pandemic as well. Additionally, sections symbolizing acts of racism have been a sadly prescient reflection of recent events like the Black Lives Matter resurgence and the rise of Asian American and Pacific Islander hate crimes, he said.
Currently, Oh is showcasing "Opera" on the small screen, including at an upcoming masterclass for the UCLA Animation Workshop Thursday over Zoom. The film has also received a limited theatrical release through ShortsTV alongside other Oscar-nominated shorts. Given the scale of the piece, Oh said he anticipates the day it can be experienced on an IMAX screen or even as a mega-sized 8K art installation as it was originally conceived.
At a glance, Oh said he understands how viewers may see "Opera" as depressing or dark. But like a traditional work of art, he said if 10 people watch the film, they will each notice something different in the details.
"My hope is having the audience find the hopeful message," Oh said. "This is who we are. This is what the world is like. How can we make it better?"