Week two: Student gatherings after Final Four loss, LA County aims to fully open in June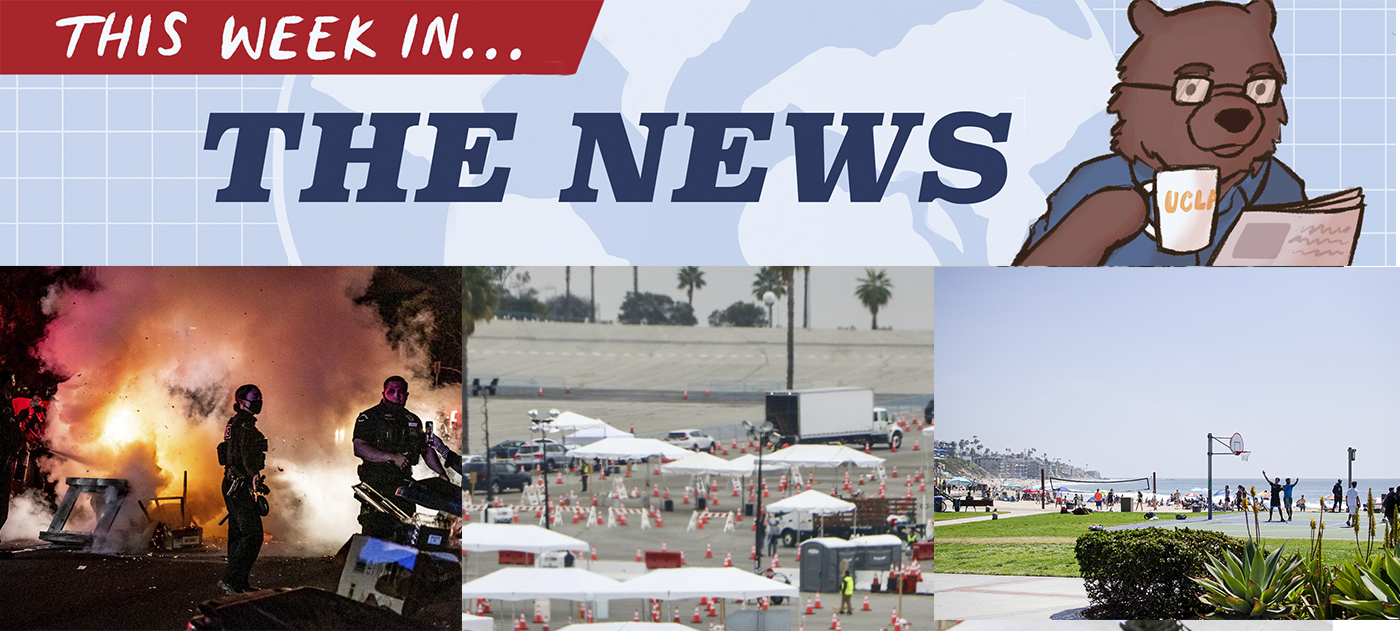 (Left to right: Lauren Man/Assistant Photo editor, Noah Danesh/Daily Bruin & Kanishka Mehra/Photo editor)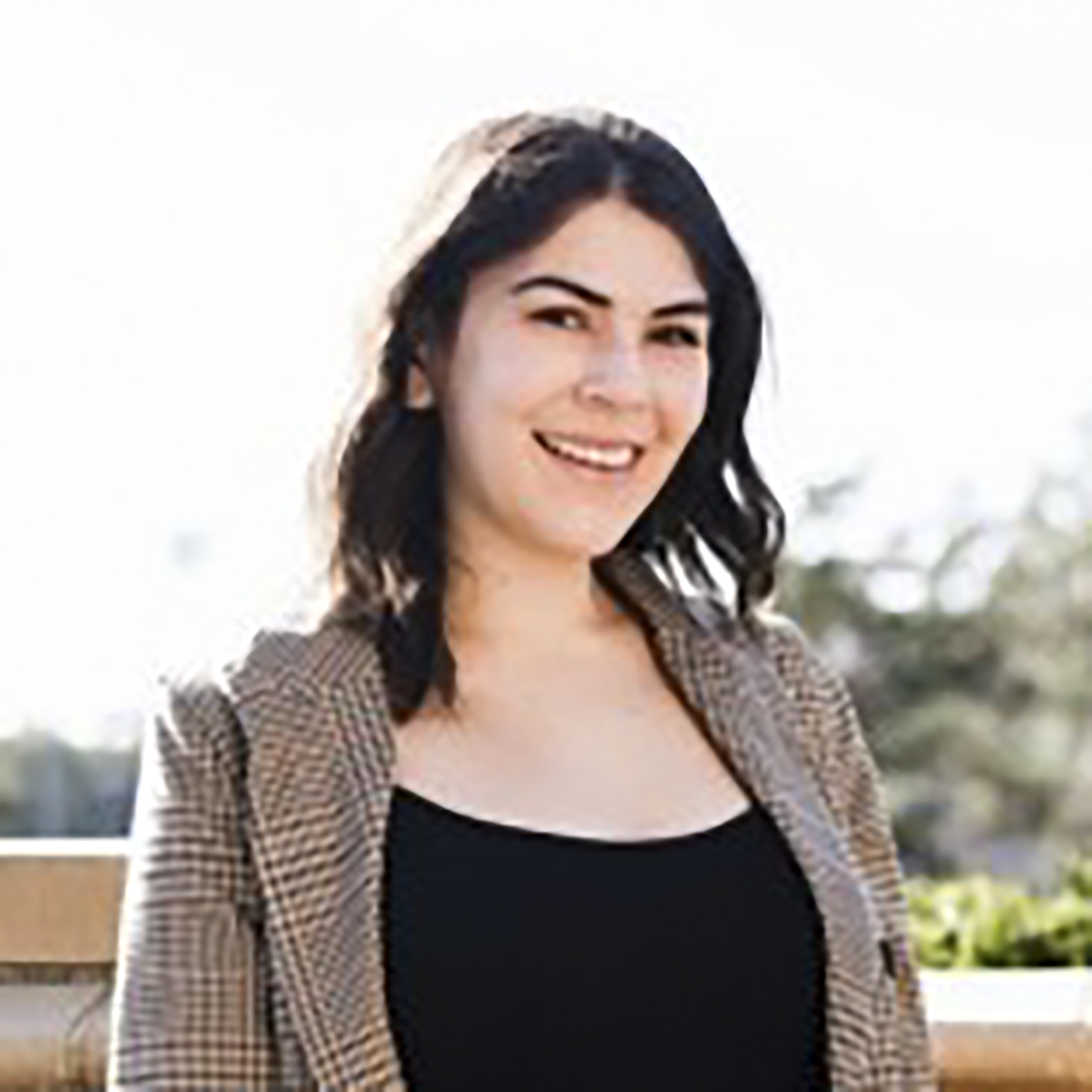 This Week in the News serves as The Quad's space for reflection on current events at and around UCLA. Every week, Daily Bruin staffers will analyze some of the most significant stories to keep readers up to speed.
The second week of the quarter was filled with highs and lows. From UCLA men's basketball losing the Final Four game to Governor Newsom planning to fully reopen California's economy in June, Bruins are looking forward to what lies ahead.
Students gather in Westwood following men's basketball's loss in Final Four game
After a last-minute 3-point shot, No.11 seed UCLA men's basketball lost in overtime to No. 1 seed Gonzaga in the Final Four of March Madness on Saturday night.
Students expressed their discontent with the loss by swarming the streets of Roebling Avenue, some without masks on or regard for social distancing protocols. Some students attempted to set chairs and boxes on fire.
LAPD officers, some armed with rubber bullet guns, dispersed the crowd of students and detained at least one person. The UCLA Fire department was quick to react and extinguish the fire within minutes. Officers blocked off access to the main streets as a large group of students walked through Roebling Avenue, Levering Avenue and Kelton Avenue.
UCLA administration was disappointed with the loss and addressed their dismay for those who violated Los Angeles County Department of Public Health guidelines in a statement.
Gov. Gavin Newsom releases plan to fully reopen California's economy June 15
Governor Newsom announced on Tuesday plans for California counties to reopen June 15 with certain COVID-19 measures expected to be implemented for the foreseeable future.
The reopening date is conditional depending on a sufficient vaccine supply and a low hospitalization rate, Newsom said.
Starting April 15, all adults in California will be eligible to receive the COVID-19 vaccine.
The state is planning on removing restrictions mandated by California's Blueprint for a Safer Economy tier system, which is currently being enforced, by June which will place fewer restrictions on each county's economy.
With the reopening, all businesses can resume normal operations under California's Division of Occupational Safety and Health's requirements and with public health policies implemented. Large indoor events will be allowed with certain vaccinations and testing requirements, according to a press release made by Dr. Mark Ghaly, California's health and human services secretary.
COVID-19 cases have dropped drastically in California with the lowest case rates in the country, Newsom said. Los Angeles County is now in the orange tier of the state's reopening plan with more restaurants and businesses reopening.
UCLA study finds homelessness increases mortality rate of COVID-19
According to a UCLA research study led by Kathryn Leifheit, an epidemiology postdoctoral researcher, people experiencing homelessness have an increased rate of dying from COVID-19.
In Los Angeles county, people experiencing homelessness were 50% more likely to die from COVID-19 compared to the general United States population in which people experiencing homelessness were 30% more likely to die from COVID-19, according to the study.
Leifheit and co-author Chelsea Shover said that multiple factors, such as high exposure rates, little access to clean running water and existing underlying medical conditions, make people experiencing homelessness more likely to contract COVID-19 and suffer from complications.
Although the research has not yet been peer-reviewed, researchers wanted the information to be published to help boost policies that will prioritize people experiencing homelessness for the COVID-19 vaccine, Shover said.
The pandemic caused many health services for people experiencing homelessness to close, however, the UCLA Mobile Clinic Project still has one location open where social services are provided virtually.
People experiencing homelessness became eligible to receive the vaccine March 15, but with the recent sweeps on encampments, they are still at a greater risk.
Jalen Hill announces departure from UCLA men's basketball program
Following UCLA men's basketball Final Four loss, redshirt junior forward/center Jalen Hill announced he will be retiring from basketball.
Hill left UCLA men's basketball in February but confirmed his long-term departure Monday via Instagram video, where he said he was struggling with his mental health.
In 2017, Hill and two other members of the Bruin's roster were arrested in Hangzhou, China after a shoplifting incident. Hill was suspended from the team and missed his entire freshman season.
Hill played 77 games as a Bruin, starting 40 of them. He finished his time with UCLA men's basketball with 504 points, 489 rebounds and 61 blocks on 54.6% shooting. There is no other active Bruin with more career rebounds or blocks than Hill.