Students gather in Westwood following men's basketball's loss in Final Four game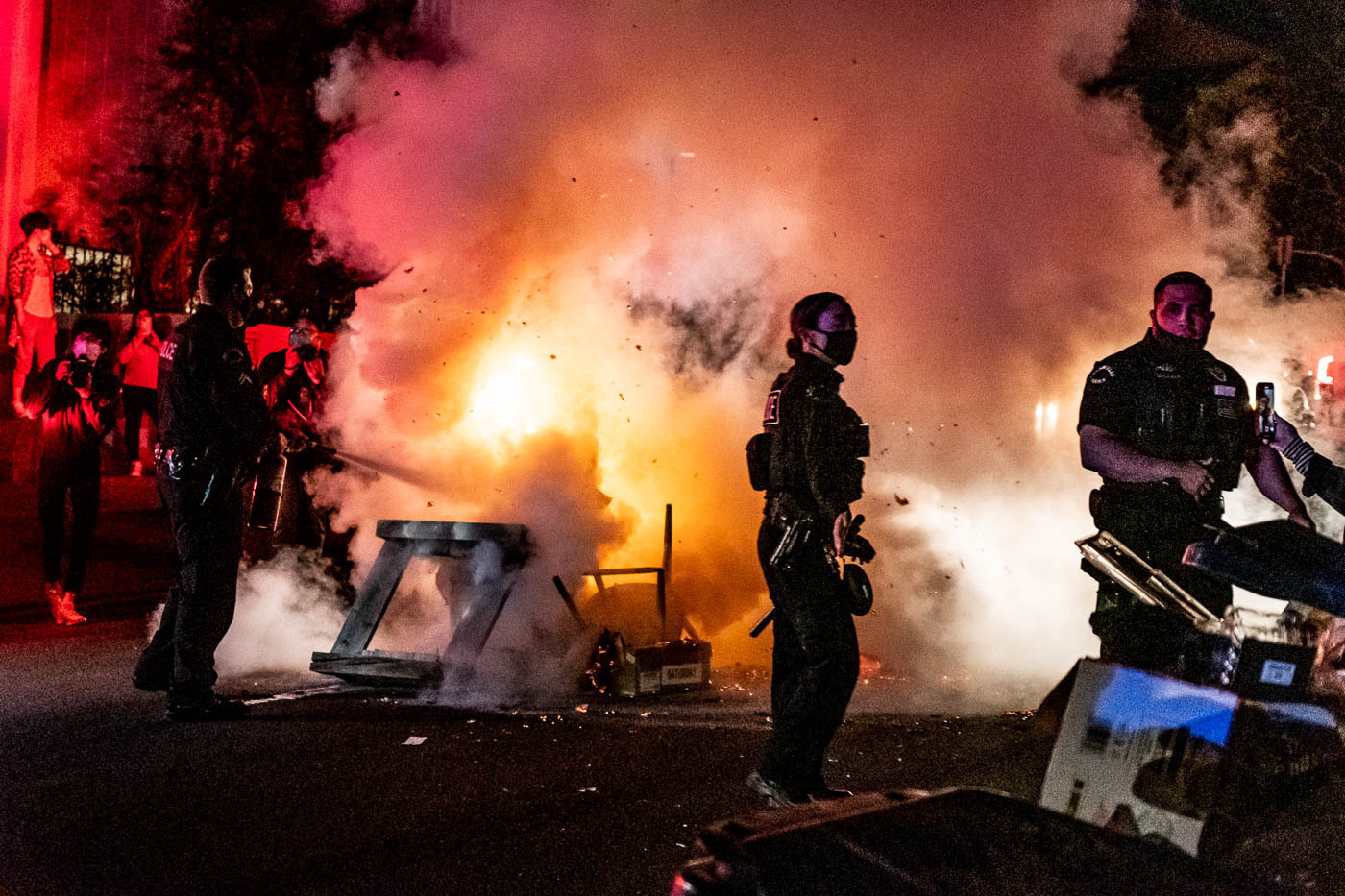 After No. 11 seed UCLA men's basketball's last-second defeat by No. 1 Gonzaga, students gathered in Westwood to celebrate the Bruins' season. At least one person was detained. (Lauren Man/Assistant Photo editor)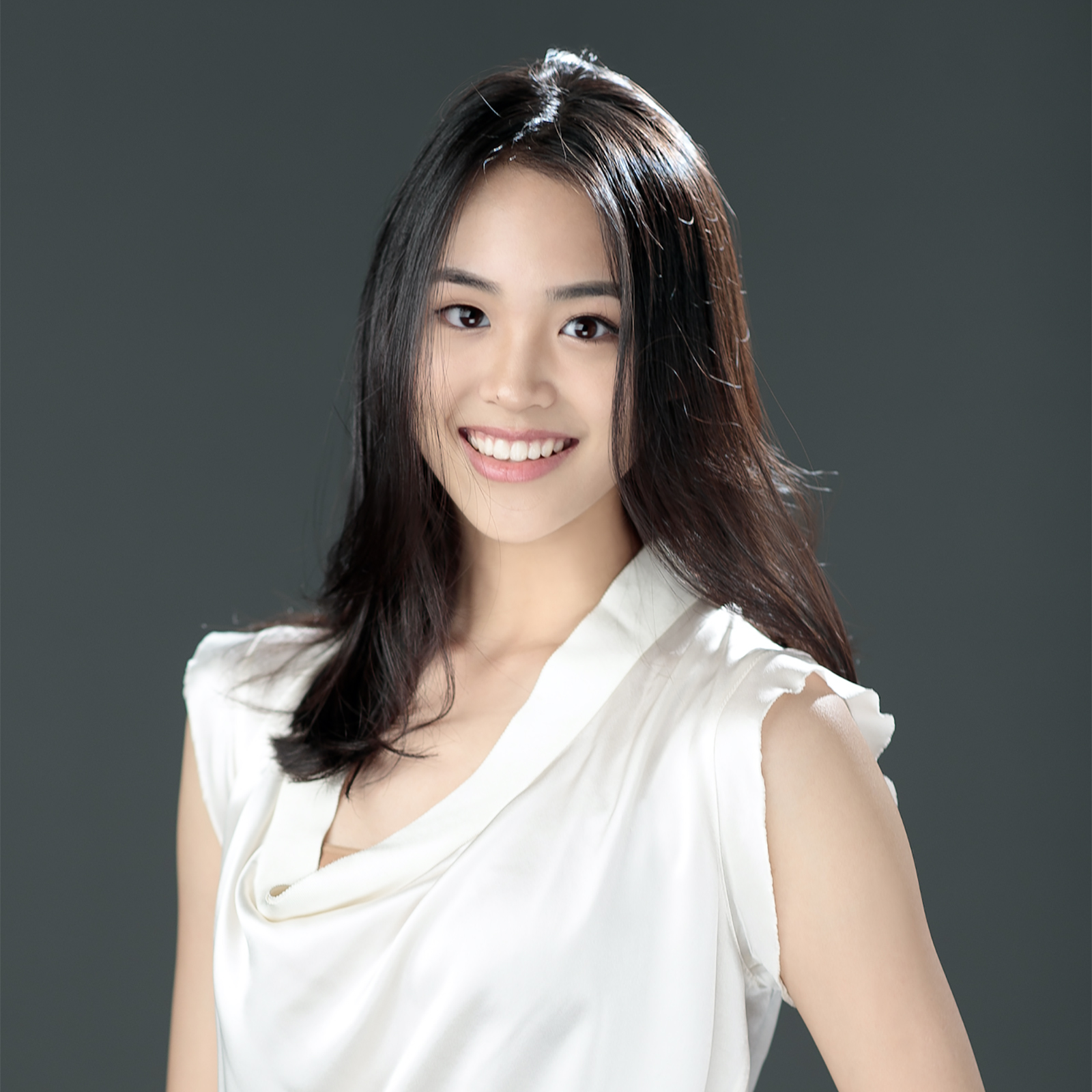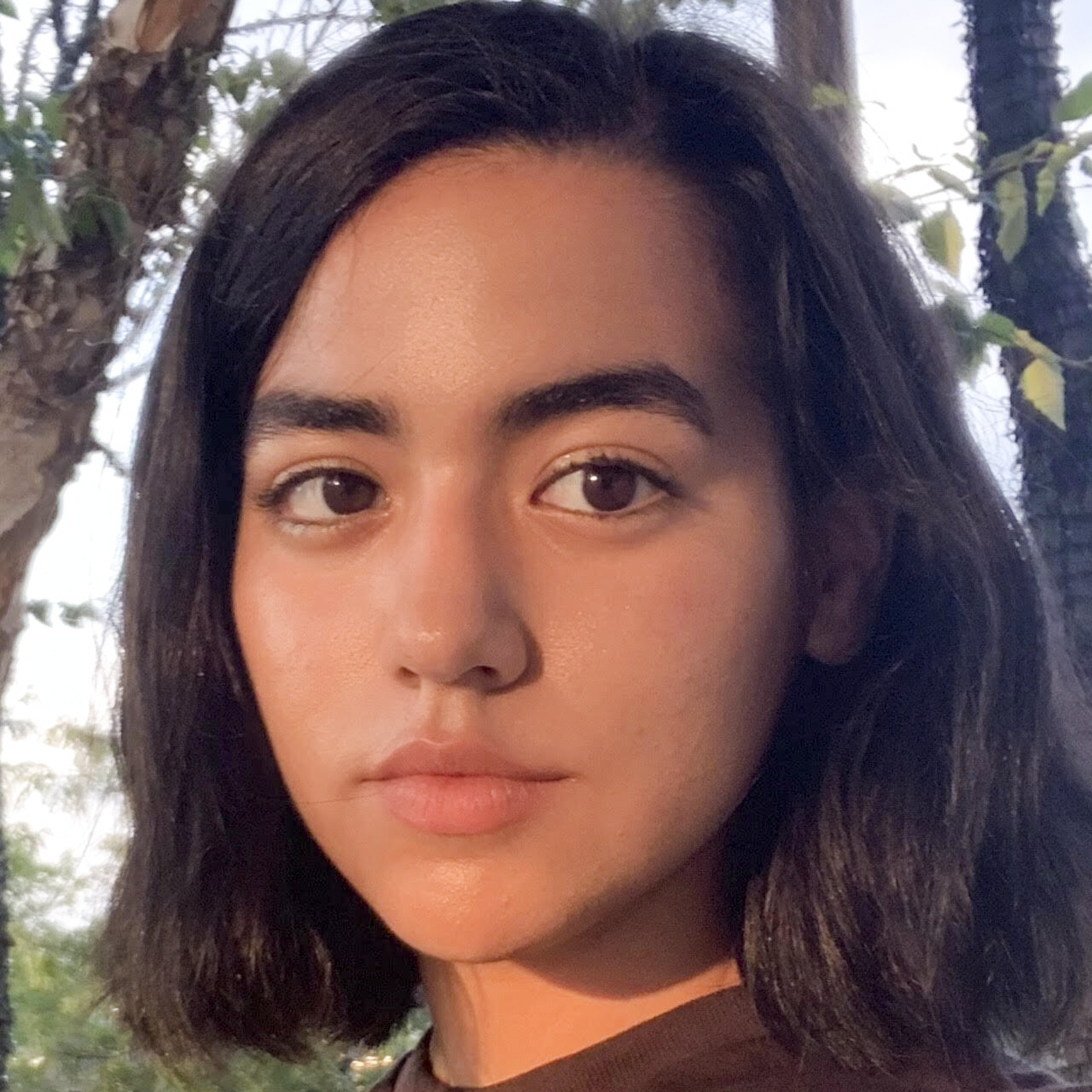 This post was updated April 4 at 4:02 p.m.
Following UCLA men's basketball's last-second loss in the NCAA tournament, hundreds of UCLA students rushed to the streets to express discontent with the loss and celebrate UCLA's season.
No. 11 seed UCLA lost on a buzzer-beater 3-point shot in overtime to No. 1 seed Gonzaga 93-90 in the Final Four of March Madness on Saturday night. Students immediately flooded the streets until eventually being dispersed by law enforcement. Many students did not wear masks or socially distance.
Some people on Roebling Avenue set chairs and boxes on fire as students clapped. The UCLA Fire department extinguished the fire within minutes. Dozens of LAPD officers arrived at the scene of the fire within minutes and detained at least one person. LAPD did not immediately respond to a request for comment.
Seconds later, students gathered around a loudspeaker and danced to the song "UCLA" by RL Grime before marching away from police. Students chanted "Fuck Gonzaga" as they proceeded down the streets while others whistled and cheered at the marchers from apartment balconies.
Chairs burning at Roebling. Fire department has stopped the flames. @dailybruin pic.twitter.com/NDrI613kbR

— Constanza Montemayor (@conzmontemayor) April 4, 2021
LAPD officers attempted to block off access to the main streets as a cluster of students moved through Roebling Avenue, Levering Avenue and Kelton Avenue. The officers, some armed with rubber bullet guns, blocked off the streets and instructed marchers to disperse.
Most students dispersed by around 9 p.m.
Some students expressed disappointment in the loss but celebrated UCLA's deep tournament run.
Kayla Campbell, a third-year sociology student, said while leaving a friend's apartment after the game that she was upset by the defeat.
"It's crazy that everyone thought that we weren't even going to make the bracket," Campbell said. "I think it's a testament to how good UCLA is and I think people underestimated … how much we really persevere."
Rohit Gore, a first-year mechanical engineering student, said while outside the Westwood In-N-Out Burger that the game was important to UCLA but added that he is still proud of the team's season.
"We played our hearts out, but I'm upset it came down to the wire, and we couldn't show up at the end but definitely very proud of the team," Gore said.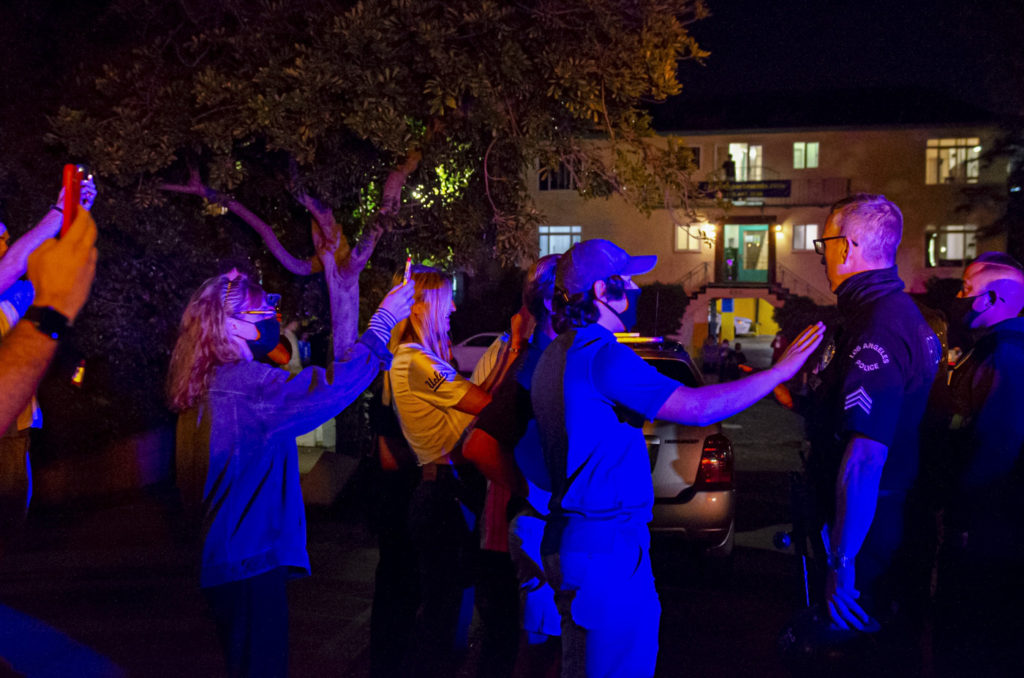 This is the second time this week that UCLA students have gathered in large crowds that violated Los Angeles County's COVID-19 guidelines. Hundreds of students also rushed the streets in Westwood on Tuesday after UCLA upset No. 1 seed Michigan in the Elite Eight.
LA County guidelines prohibit large outdoor gatherings. Centers for Disease Control and Prevention guidelines recommend that vaccinated people take precautionary measures when in public and gathering with unvaccinated people.
"While we share the Bruin community's disappointment with the outcome of tonight's game, we are dismayed by those individuals who chose to engage in misconduct and risk their own health and the health of others by gathering in large groups in violation of Los Angeles County Department of Public Health guidelines," UCLA said in a statement.
This was UCLA's first Final Four appearance since 2008. The Bruins were the lowest-seeded team to reach the Final Four since 2018.
"This one definitely put UCLA on the map," said Harrison Cheng, a fourth-year biochemistry student. "I think this year really showed that UCLA is back to being a good basketball program, and once we go back in person, I think it's going to be really exciting."
Contributing reports by Emmi Deckard, Daily Bruin contributor.