Volunteers provide support in California's COVID-19 vaccine distribution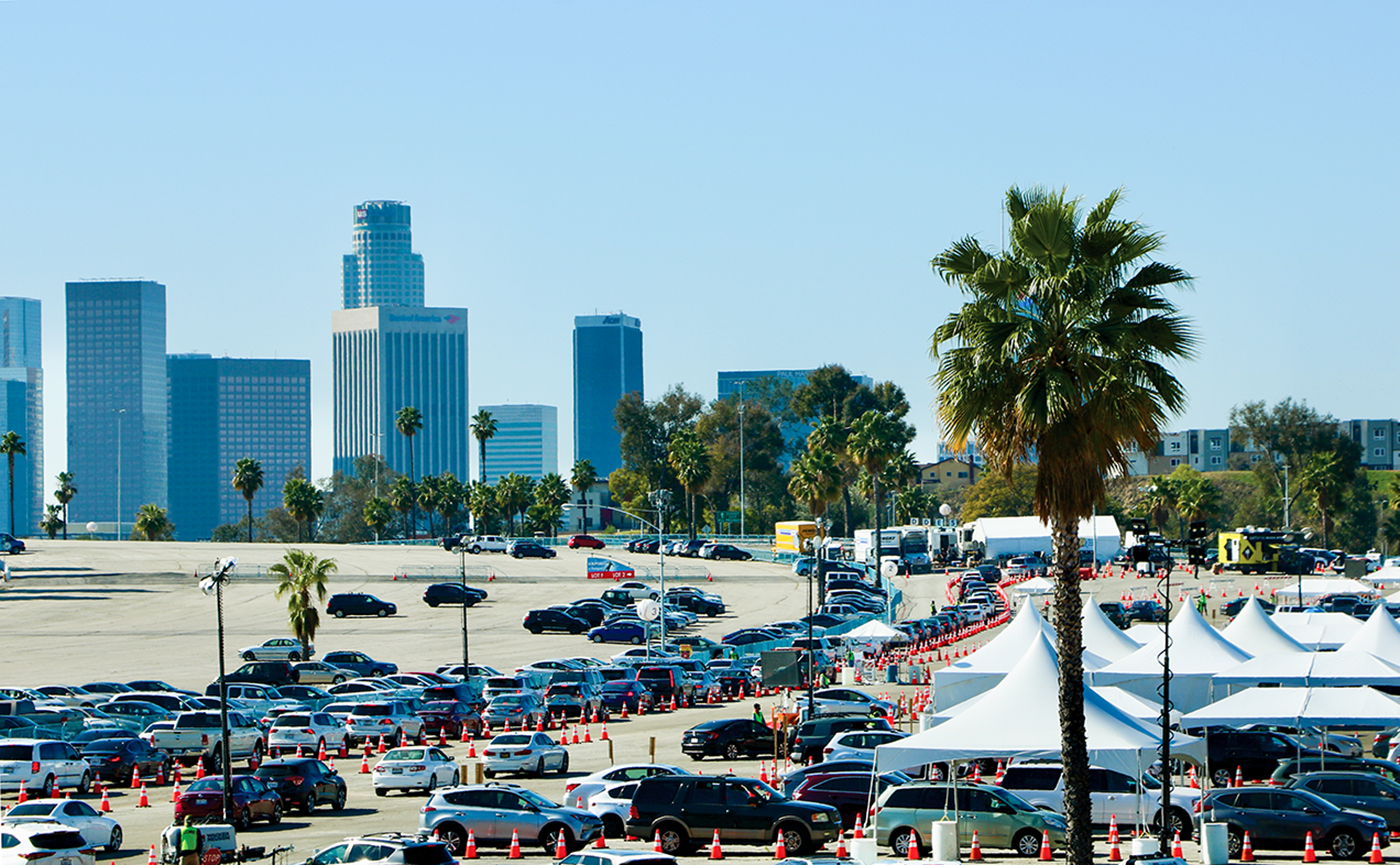 Student volunteers have played an important role in the increased vaccination rates through their volunteering (Noah Danesh/Daily Bruin).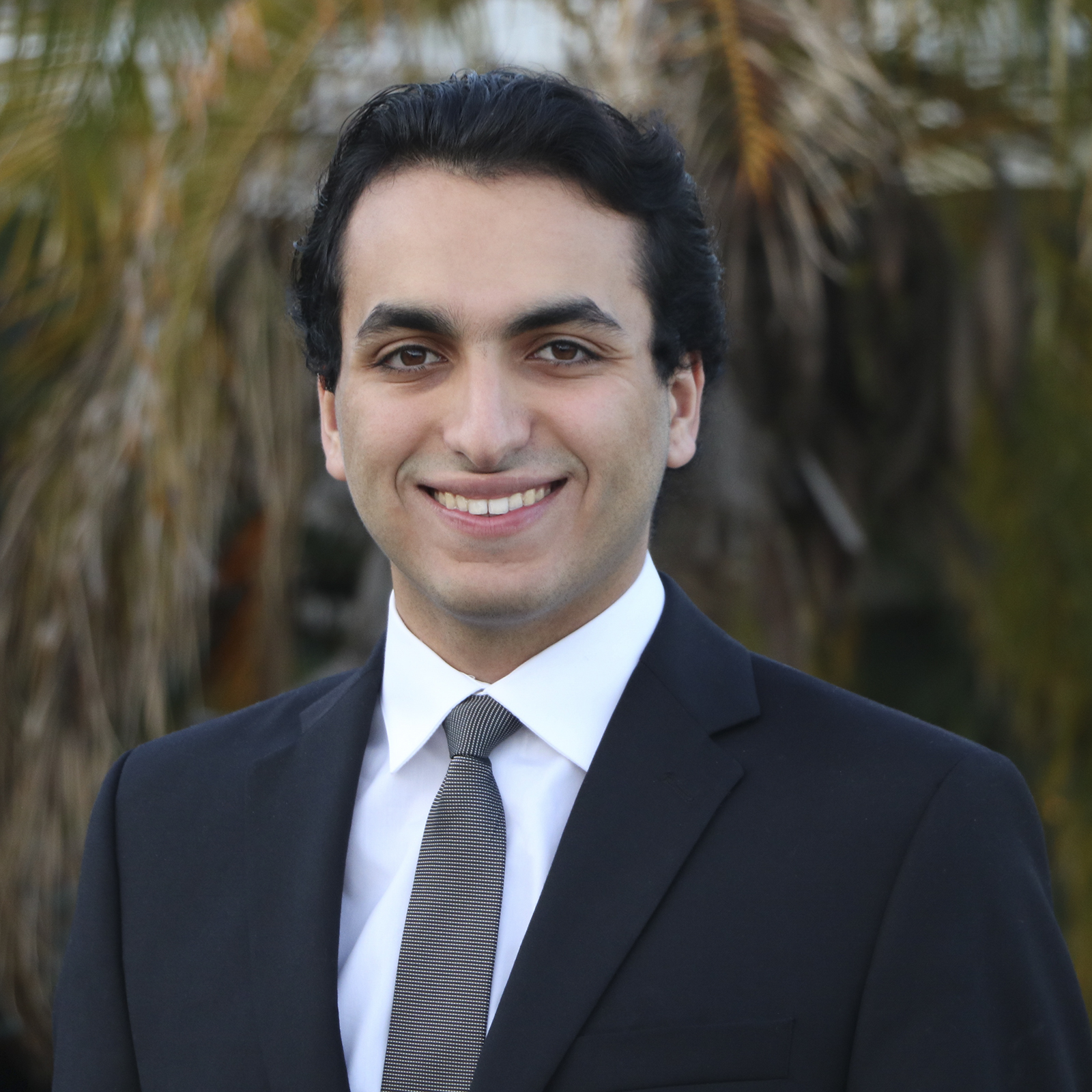 Correction: The original version of this article incorrectly referred to the Centers for Disease Control and Prevention as the Centers for Disease Control.
This post was last updated April 13 at 9:38 p.m.
Volunteers are playing an important role in the accelerated distribution of the COVID-19 vaccine in California.
For many volunteers, the motivation for the job is about supporting the community.
The volunteers at vaccination sites assist in the logistics behind the vaccines and provide reassurance to those being vaccinated.
Eli Aminpour, a fourth-year psychobiology student, found that volunteering with the Community Organized Relief Effort at the Dodger Stadium vaccination site was an opportunity to improve access to vaccinations, particularly because health care access has been a major issue throughout the pandemic.
"Something very unique about volunteering at vaccine sites is that you're providing a resource to people who may not have had access to this resource otherwise," Aminpour said.
Large vaccine sites, like the one at Dodger Stadium, allow thousands of people to be vaccinated each day at no cost.
The number of vaccinations in Los Angeles County is increasing – the city of Los Angeles recently offered 90,000 vaccine doses in one week, according to a press release by Mayor Eric Garcetti. All adults will be eligible for a COVID-19 vaccination in California by April 15.
Gabriel Gabay, a fourth-year psychology student, began volunteering with CORE at the Pierce College COVID-19 vaccination site because he wanted to contribute in any way possible during the pandemic. Since he previously attended Pierce College, Gabay felt this was a chance to return the support to his community.
CORE, a nonprofit organization founded by actor Sean Penn, has provided logistical support to COVID-19 testing and vaccination sites in the city. The organization focuses not only on supplying resources but also providing employment during difficult times, Aminpour said. Many volunteers, like Aminpour and Gabay, decide to seek employment with CORE after volunteering.
Many CORE volunteers started working at COVID-19 testing sites but moved to large vaccination sites after they launched in January, said Liora Rabizadeh, a fourth-year psychology student who began volunteering with CORE early in the pandemic after witnessing the organization's work in providing free COVID-19 tests to the community.
The rollout of COVID-19 vaccines involves a collaboration between city governments, fire departments, health care companies and volunteers, said Dr. Sujal Mandavia, chief medical officer of Carbon Health.
Los Angeles has administered more than 754,000 doses of the COVID-19 vaccine since December, according to a Monday press release by Mayor Garcetti. There are several vaccination sites, including Dodger Stadium and Pierce College, that are run by a collaboration of different organizations, including the Los Angeles Fire Department, CORE and Carbon Health.
"It's been pretty amazing to see this come together as quickly as it did," Mandavia said. "Everybody is so mission driven."
Carbon Health is a health care provider that partnered with Los Angeles to manage many of the logistics of the city-run vaccination sites. They provide the clinical work of administering the vaccines, responding to medical emergencies and providing clinical counseling so people can make informed decisions, Mandavia said.
Once people arrive at the sites, CORE volunteers use the Carbon Health system to check people in and prepare them for their vaccinations, said Allison Abrishami, a fourth-year psychology student. Carbon Health developed the platform the city uses for people to sign up for vaccinations and check in, Mandavia said.
Volunteers at Dodger Stadium, which is a drive-through vaccination site, help direct cars into lanes, then move through each vehicle collecting information and providing each person their Centers for Disease Control and Prevention COVID-19 vaccine card, Abrishami said. They are followed by the nurses who then administer the shot.
Abrishami said volunteering at the site gave her the perspective of how many different people must work together for the process to run efficiently.
"What was valuable … was seeing how much people care and how many people go into making this thing happen," she said. "It's not a one-person job."
Volunteers have also been important in helping increase health equity in the vaccine rollout.
Champions for Health, an organization in San Diego County that works to provide care to medically underserved communities, enlists the help of volunteers in providing mobile clinics for COVID-19 vaccinations.
Volunteers are mobilized to travel and provide free vaccinations throughout the community, including at schools, farms and senior housing facilities, said Adama Dyoniziak, executive director of Champions for Health.
"We absolutely could not do our community work if it wasn't for the volunteers," Dyoniziak said.
Helping with the vaccination process is personal for some volunteers. Joshua Fouladian, a fourth-year microbiology, immunology and molecular genetics student, lost his grandmother to COVID-19.
This inspired Fouladian to assist in any way he could to help other families who also faced the challenge of COVID-19.
"I consider myself lucky that I'm able to help people," he said. "I know not everybody has the same luck that I feel I have, so I want to give back to the community."
Aminpour said that volunteers have also taken on the important job of reassuring people preparing to receive a vaccination.
Much like those who are being vaccinated, the volunteers at vaccination sites come from diverse backgrounds and form their own connections and community, Rabizadeh said. This helps bring different perspectives, cultures and backgrounds to the vaccination sites. The volunteers also range in age – Rabizadeh said she works alongside volunteers in their 70s and 80s.
Some people are nervous about the process since they do not have access to consistent health care, such as primary care visits, Gabay said. These scenarios are where he finds he can be especially supportive of those who are receiving vaccines, he added.
Interacting with people at the site is Fouladian's favorite part of the job. There sometimes can be slowdowns at the site, and that's when Fouladian works to comfort those who are anxious about the process.
Because Aminpour speaks Farsi, he has been able to use the skill to converse with people who may need assistance at the site. Aminpour said it helps the people become more relaxed during the experience.
Aminpour added that volunteering at a vaccination site is fulfilling because of people's enthusiasm.
"When you vaccinate them, they can finally take a breath. They can see their kids and their grandkids. It's just so rewarding," Aminpour said. "Very few jobs are like this."