Album review: Demi Lovato shows vulnerability in new album but fails to create a cohesive work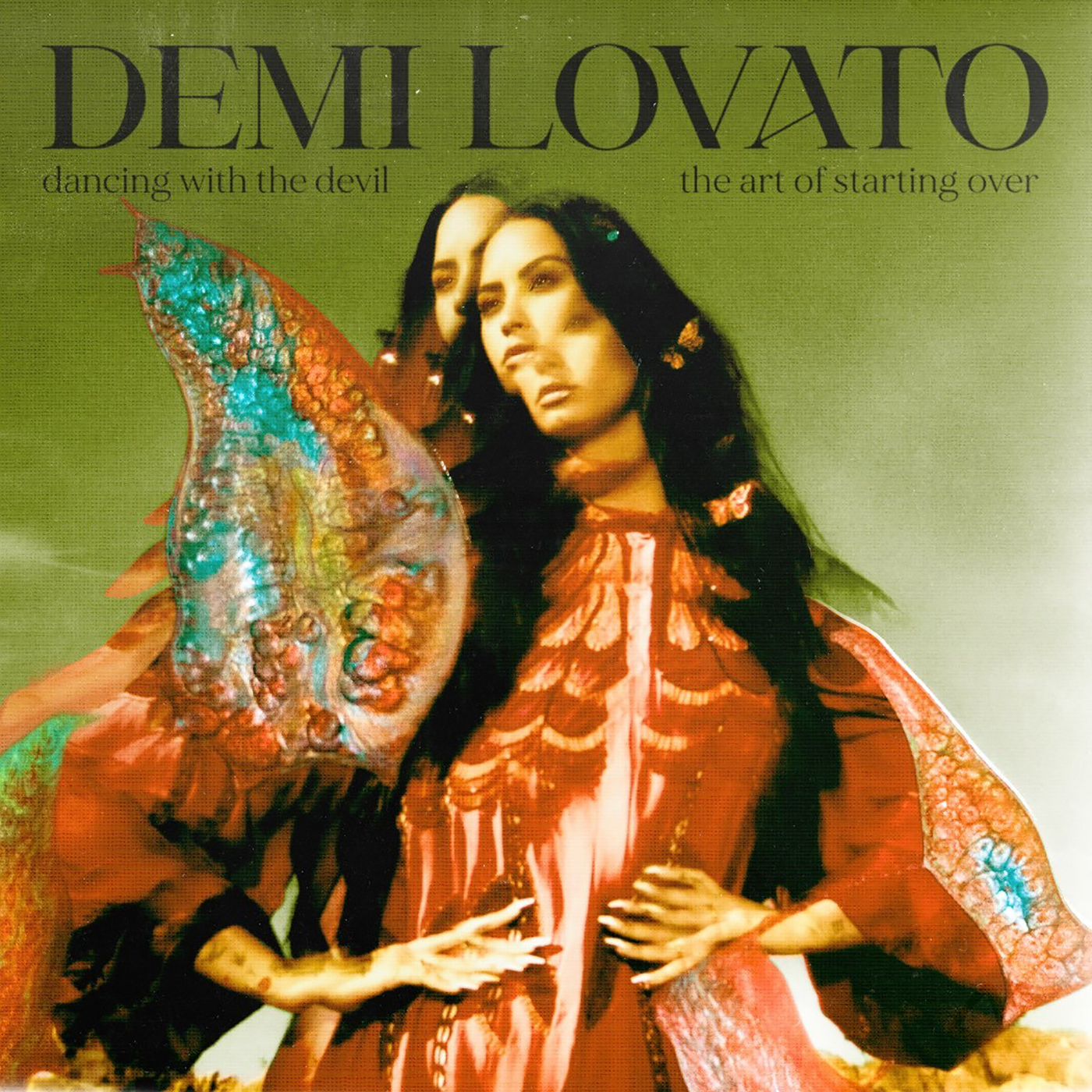 (Courtesy of Island Records)
"Dancing With The Devil...The Art Of Starting Over"
Demi Lovato
Island Records
Released April 2
Demi Lovato is baring the ugly truth in her most vulnerable record yet.
In her seventh studio album "Dancing With The Devil … The Art Of Starting Over," Lovato details her struggle with drug addiction and her path to recovery. Though she offers an unfiltered glimpse into her journey by exploring themes of vulnerability and self-rediscovery, her efforts are unfortunately undermined by the album's uneven pacing and lack of cohesion.
Opening with "Anyone," the emotional ballad highlights Lovato's vocal prowess with a simple piano accompaniment. The juxtaposition of these two elements emphasizes her cry for help, forcing her listeners to focus on her lyrics as she repeatedly belts out "I need anyone."
But with no help in sight, Lovato brings her listeners with her as she descends down a deeper spiral with the transition to "Dancing With The Devil," where she explicitly details her experience with substance abuse. Lovato's vocal delivery in this track is reminiscent of Christina Aguilera's in "Impossible," yet while Aguilera recounts her frustrations with a lover, Lovato recounts her disappointment with herself through her powerful belts layered by haunting piano instrumentals.
[Related: Album review: 'Chemtrails Over The Country Club' is Lana Del Rey's most personal album yet]
Though the album starts off on a grim note, Lovato shines a glimmer of hope on her listeners with the next song "ICU (Madison's Lullabye)," dedicated to her sister Madison de la Garza. In contrast to the first two tracks that are accompanied by the heaviness of the piano, this one is light and airy, as though promising both her sister and her listeners she has a newfound zest for life.
Lovato maintains a cohesive storyline detailing her recovery with both her vocal performance and her sonic production. Transitioning from the interlude "Intro" which serves as a partition between the "old" Lovato and the new, listeners are then led to the upbeat track "The Art of Starting Over," a celebration of the singer's life as reflected by how "(she) let the darkness out." But staying true to the main theme of vulnerability, she proceeds with "Lonely People," brilliantly layering the subtly morose lyrics with an upbeat production as she attempts to ensconce herself in her loneliness.
The album keeps up the bop-streak with the Ariana Grande feature, "Met Him Last Night" which perfectly encapsulates the "downside" of the pop star's recovery as she becomes drawn to a potential lover who displays traits akin to the devil. This track should have been followed by the pop perfection "My Girlfriends Are My Boyfriend (feat. Saweetie)," which boasts a sleek and minimalistic production topped with lyrics gushing her platonic love for her girl friends. Such a track order would have been Lovato's moment to effectively convey the "upside" of her journey since her relapse.
But unfortunately, she decides to insert several songs in between the Grande and Saweetie features, which only serves to dilute the album with subject matters already explored and weakens its sonic experience as it burdens the listeners with redundancy. The transition from "Met Him Last Night" to "What Other People Say (with Sam Fischer)" is awkward and out of place as she reverts back to singing in utter melancholy, which does not meld well with the previous track's ominous vibe. Some songs also feel incomplete, like "The Kind of Lover I Am," which shows potential as a bi-anthem for self-empowerment but is then sadly truncated.
[Related: Album Review: 'Life Support' features upbeat sound, falls short of reaching emotional depth]
Despite the disturbing amount of filler songs in this album, the pop star manages to execute a pleasant conclusion. Lovato knows her voice well enough to convey the strength and vulnerability needed to explore the complicated relationship she has with her estranged father in "Butterfly." Moreover, she acknowledges her faults and reflects on how she can do better moving forward with "Good Place."
Though Lovato possesses an undeniable vocal agility and range, the lack of sonic cohesion in "Dancing with the Devil … the Art of Starting Over" has an adverse impact on her efforts to effectively narrate what could have been a compelling recovery story. But while Lovato's body of work suffers from its length and repetitiveness, her commitment to telling her truth deserves praise, as it will undoubtedly inspire others to live a similar life of honesty and transparency.
Lovato's seventh album thus only proves her longevity in the industry – one that not even the devil could stop.