Student polishes entrepreneurial skills, teaches others in self-run nail business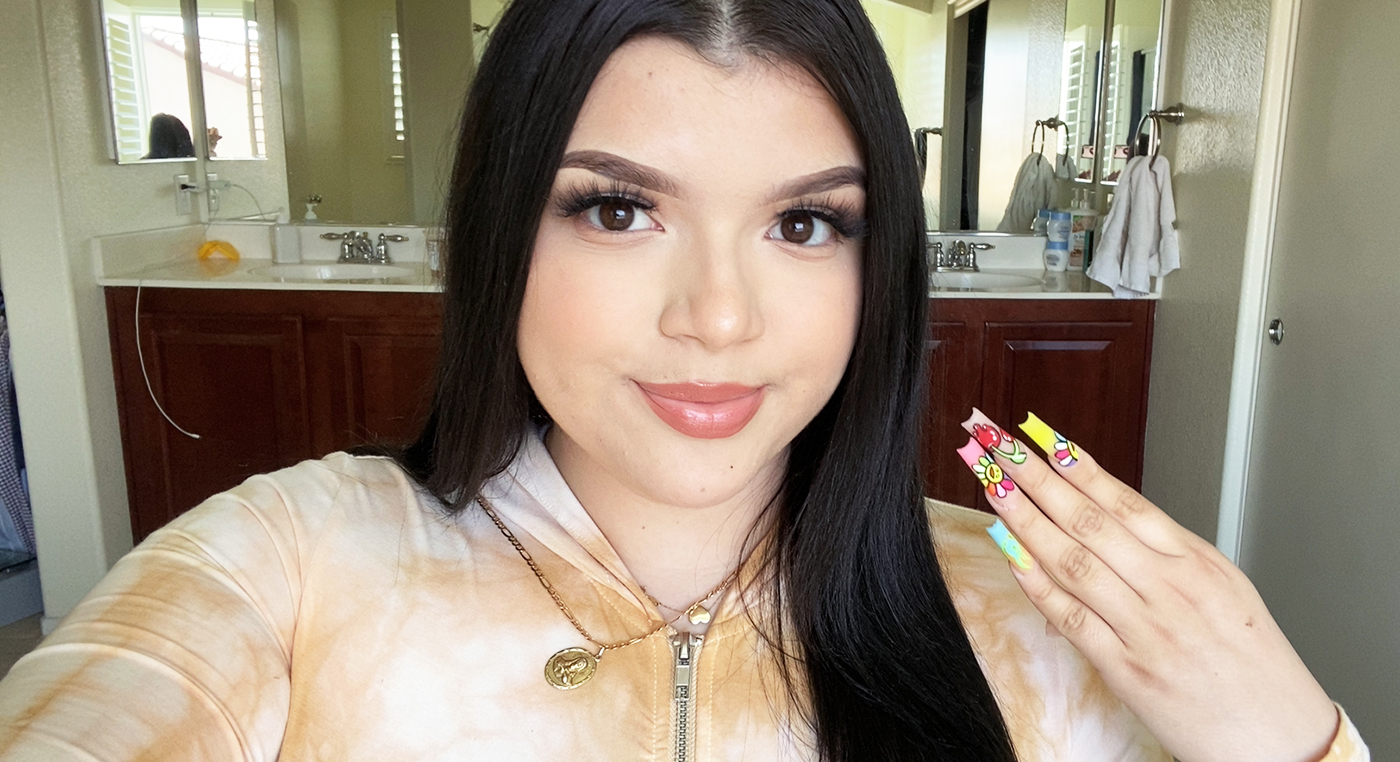 Brianna Mercado launched her nail business, BrisXBeauty, two years ago. Since then, the first-year pre-mathematics and applied science student said she has used her extroverted personality and skills as a nail technician to grow her brand. (Ashley Paez/Daily Bruin)
This post was updated April 4 at 5:42 p.m.
Packed with a set of acrylics, acetone and nail polish, Brianna Mercado embarks on a mission to empower others one nail at a time.
The first-year pre-mathematics and applied science student said she has been running her nail business, BrisXBeauty, in her home and within the beauty community of Adelanto, California, for the past two years. Mercado said her love for nail art pushed her to master the craft itself, eventually leading her to establish her own brand. Her journey as a nail technician officially began when she posted a comedic video on Twitter of her two male friends sporting her early nail works, which amassed over 10 million views on Twitter.
"(At the time,) I gathered (my 16th) birthday money, and I literally just cashed out on nail products," Mercado said. "My mom was so mad at me because I just wasted all my money on (them). I didn't know what I was doing. I was just trying it out."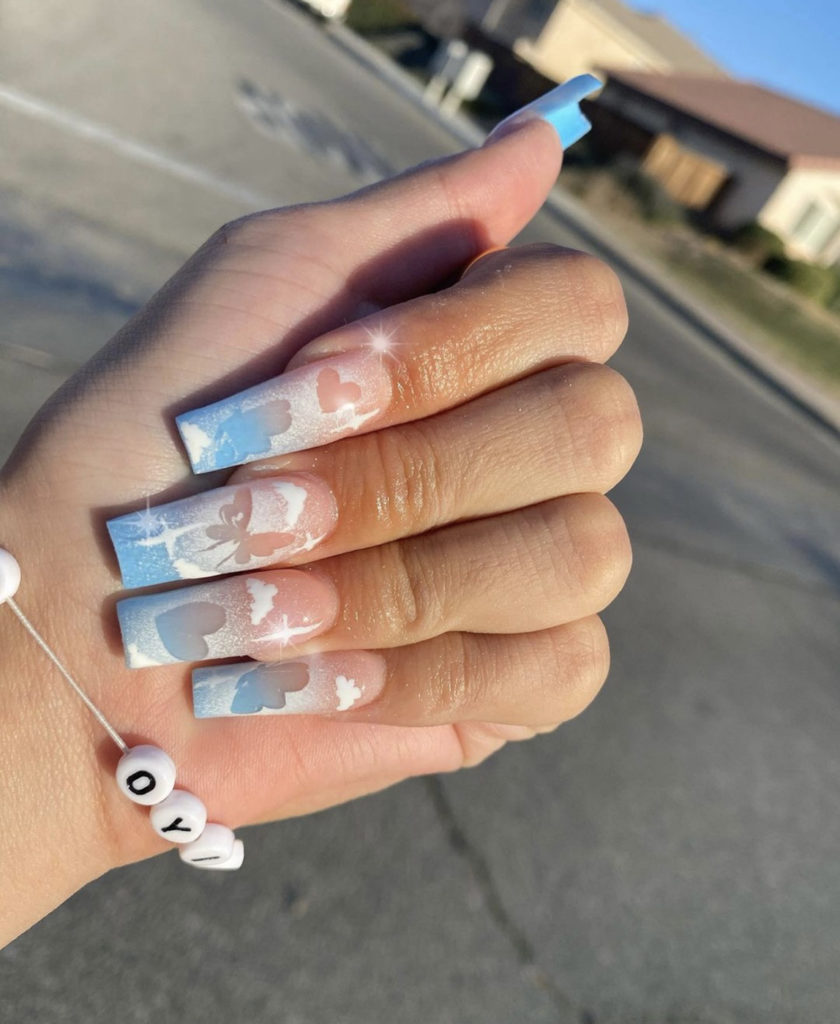 [Related: Student launches jewelry business to support women, mothers via doula training]
Despite her efforts and the video gaining viral status, Mercado said her first few months as a nail technician were grueling, as she often went for weeks devoid of any clients. But now she is receiving an outpouring of requests from potential customers for nail appointments – many of whom she said she's forced to turn down because of the demands of being a student-entrepreneur. Her schedule gets so busy to the extent that she accommodates customers while taking her Zoom classes, Mercado said.
Despite the difficulties of being a full-time student and business owner, she said the joy she feels while doing nails eases such hardships. Her passion for nail art stems from watching her mother's beautification process during her childhood when Mercado said she saw firsthand how empowering a makeover can be. Mercado's regular customer, Alondra Gonzalez, said she goes to BrisXBeauty for special occasions because her interactions with Mercado and the quality of her nail work bolsters her self-esteem.
"After getting my nails done, … I just feel very confident," Gonzalez said. "I used to always go to the general salons, but usually … they don't really do … all that extra stuff you see on Instagram. But (Mercado does)."
Mercado said the key to maintaining her clientele goes beyond her skill as a nail artist – she also has to personally connect with them. Establishing kinship with her customers came easily to her because of her extroverted nature. She uses her people skills to her advantage as she works by asking her clients about their interests and giving them mini goodie bags during the holiday season as a token of her gratitude, Mercado said.
"I see (my clients) more as my friends. I don't even (refer to them as) clients, I (call them) my girls." Mercado said. "If you want to actually be a nail tech and get people to keep coming to you, you have to talk. That's a really big thing."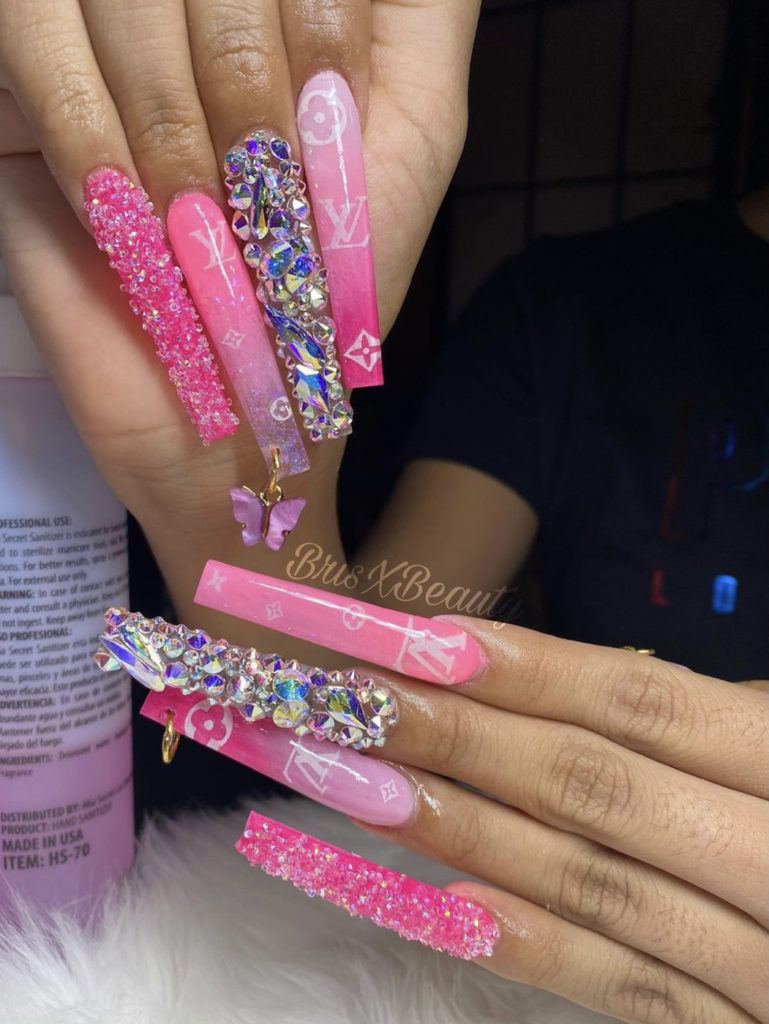 [Related: Student runs eyelash extension business from her own apartment]
Over time, Mercado said her clients have expressed interest in learning how to do nail art themselves. She said she knows what it's like to receive no help from other nail technicians, which eventually led her to establish her own nail course to help aspiring nail artists. So far, Mercado has taught a handful of her clients, including Isabella Campa, who said the course's focus on the business aspect of becoming a nail technician will likely help her find success in her future professional ventures.
"Normally, you'd think that when you're going to do a nail course, (the teacher is) just going to be teaching you the whole time, but she had a very hands-on approach," Campa said. "She made sure to include different aspects of doing nails that (I) wouldn't typically think of."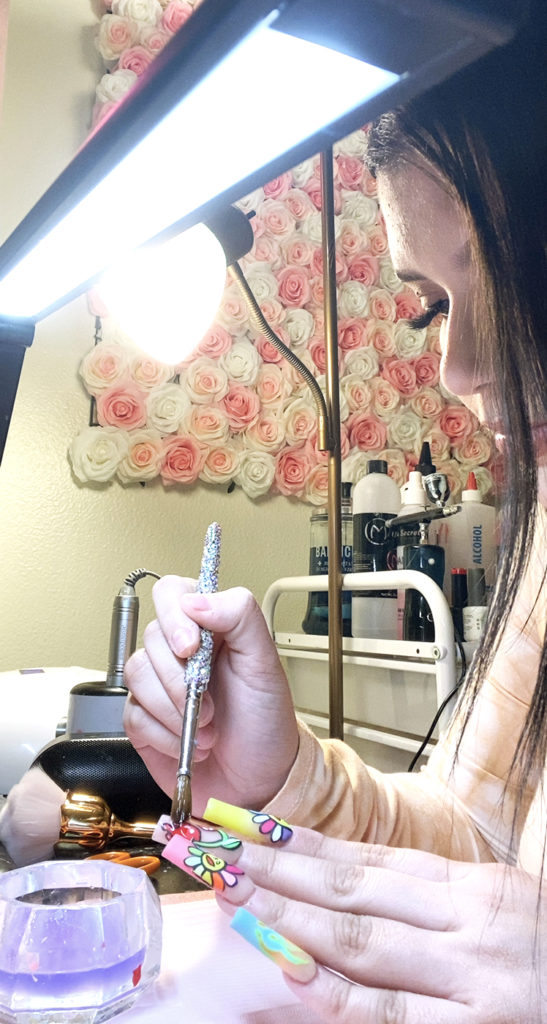 Eventually, Mercado said she plans on setting up a brick-and-mortar location for her business. In the meantime, she said she is toying with the possibility of selling embroidered shirts as well as releasing her own nail products to expand her brand's reach. Using the determination instilled in her by her family, Mercado urges others who are pursuing a career in beauty to continue working toward their goals, she said.
"Obviously, it's going to be more difficult in the first couple of months, but it's something that you have to stick through and perfect your craft because it does take time," Mercado said. "(But) you're (only) going to progress and get better and better."