Album review: Evanescence fails to provide lyrical depth in 'The Bitter Truth'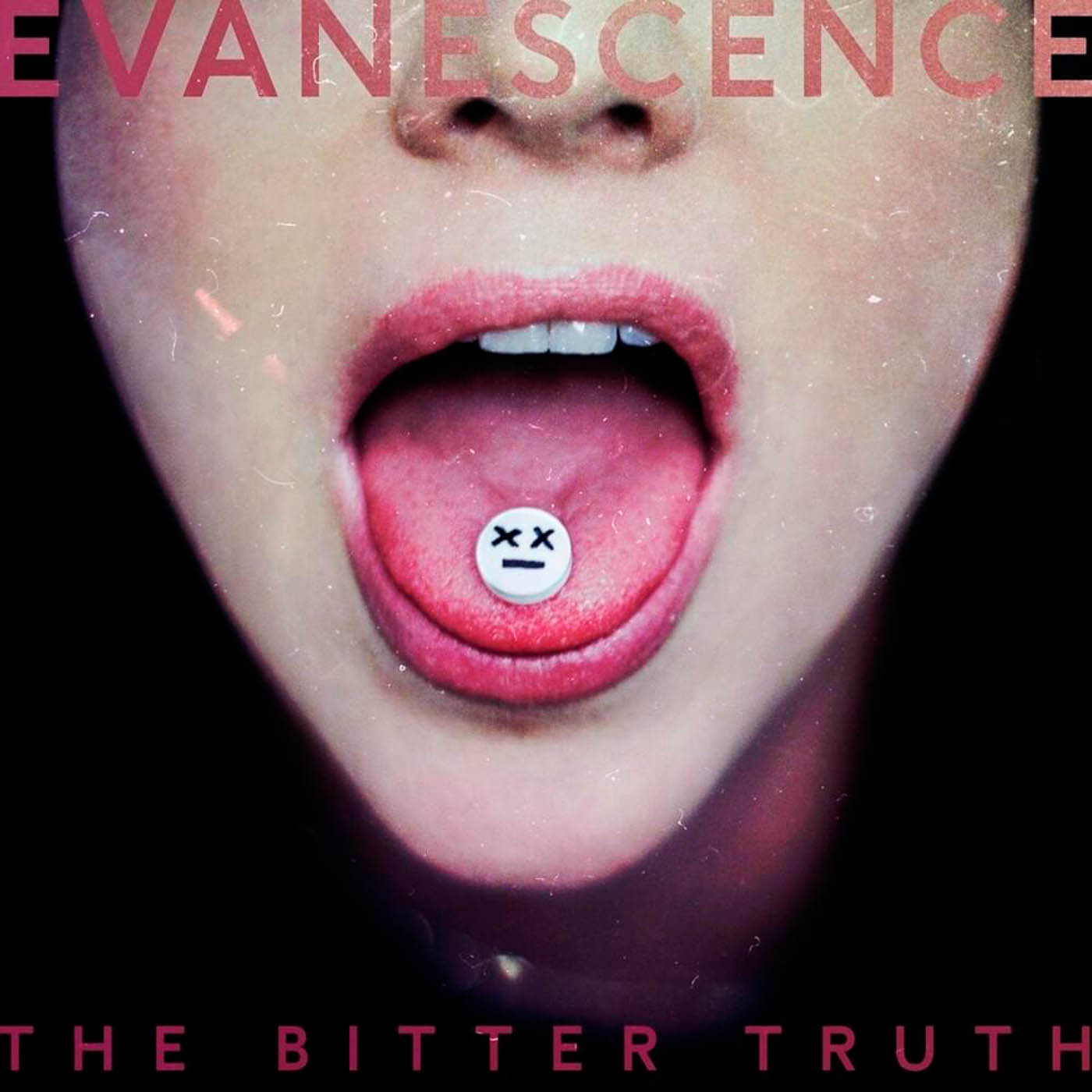 "The Bitter Truth"
Evanescence
BMG Rights
Released March 26
Evanescence's newest album is a hard pill to swallow.
A decade in the making, "The Bitter Truth" is a brief, 47-minute ode to a band that has never quite comfortably fit into any genre. At once, the album flirts with quirky, Björk-esque electronica, head-thrashing nu metal and orchestral heartstrings, including shelved material from decade-old sessions with producer Steve Lillywhite. Despite Evanescence's musical fluidity – which oddly succeeds in its pretense of unity – the melodrama of "The Bitter Truth" quickly becomes one-note. Comprised of hand-wringing, lyrical gestures toward depth, the album's 12 songs are rarely undercut with the specificity needed to push them beyond mere platitude.
But the two-minute opening "Artifact/The Turn," despite technically being two disparate parts, is the most beautifully rendered song on the album. Programmed by lead singer Amy Lee in a secluded hotel room, the first half layers creeping, diaphanous vocals over softly pulsing hums. The second, a trip-hoppy collaboration with Scott Kirkland of The Crystal Method, speeds up its electronica thrumming for a cleverly paralleled response to the first half's dreamy-eyed "golden skies."
The subsequent track, however, deviates from its predecessor in both style and intrigue. Assembled from voice notes on an impromptu grocery stop in Canada, "Broken Pieces Shine" offers the bland upliftment promised by its title. The rote, Disney-esque lyrics, aiming to be universally applicable, end up being merely uninteresting – resulting in a song memorable only for Will Hunt's chest-throbbing drumming and Tim McCord's twangy bass. While suffering from a similar stodginess, the next track "The Game Is Over" is redeemed by Lee's cry to "change me into something I believe in," which becomes a wonderfully reflexive examination of self-dissatisfaction.
[Related: Album review: Healy's latest release 'Tungsten' impresses with lo-fi sound, vulnerable lyricism]
Unfortunately, any nuance proffered by this lyric is bashed to extinction by "Yeah Right," a stale leftover from the Lillywhite session. Lee's ethereal voice, usually benefiting from both delicacy and power, is uncharacteristically screechy, obscuring her range as a vocalist. The cattiness of the lyrics fails both in its silliness – "tip-tippy-toppy" and "slap silly happy" – and its direction. Unlike previous tracks such as 2006's "Call Me When You're Sober," which perhaps directed its intended ire too well, "Yeah Right" rings emptily of emotion that hasn't been felt for nearly a decade. Later tracks "Better Without You" and "Part Of Me" are similarly hollow, acting as loud professions of nothing.
Luckily, "Wasted On You," the first of the album's singles, offers a swelling, bombastic chorus reminiscent of a pandemic-era version of Radiohead's "Creep." With Lee's tinkling piano delicately perched atop the churning guitars in a characteristic minor key, "Wasted On You" is a full return to form, evoking the anguished cry-singing of 2003's hit "My Immortal." Guitarists Jen Majura and Troy McLawhorn shine equally on "Feeding The Dark" and "Take Cover," meeting the latent electronica influences with sheer aggression.
Later tracks "Use My Voice" and "Blind Belief" rally behind these power chords, wanting to stand for something without taking the effort to clearly define what. The former incorporates backing vocals from female rock powerhouses like Lzzy Hale of Halestorm and Taylor Momsen of The Pretty Reckless, blending them into anonymity. "Use My Voice," purportedly inspired by Chanel Miller's testimony against former Stanford student Brock Turner, was in the same breath cast as a voting anthem in anticipation for the 2020 election – cynically establishing itself as a catch-all for various injustices. Similarly, "Blind Belief" proclaims "the future starts with us" without any indication for what that future might be.
[Related: Album review: 'Wonder' reflects Shawn Mendes' growth, maturity through diverse tracks]
In contrast, "Far from Heaven" is stoically personal, inspired by the death of Lee's younger brother Robby in 2018. The only ballad of the album, "Far From Heaven" lyrically echoes similar elegies in Evanescence's catalog like 2006's "Your Star," written by Lee in Lisbon, Portugal, after former guitarist Terry Balsamo suffered a stroke. But while "Your Star" derives its poignance from its specificity, "Far From Heaven" seems too entrenched in its own pain to go any further – leading Lee's own father to cry upon first listen.
"The Bitter Truth," though offering occasional glimpses of heart, rests its self-image on overwrought, truth-to-power messages that it cannot fulfill. It is an album that is ultimately unable to be truthful to itself.
Though Evanescence excels in performative angst, "The Bitter Truth" largely misses the earnestness that makes such melodrama not merely tolerable, but welcome.