Opinion: Students should support UC-AFT Local 1990 amid ongoing negotiations with UC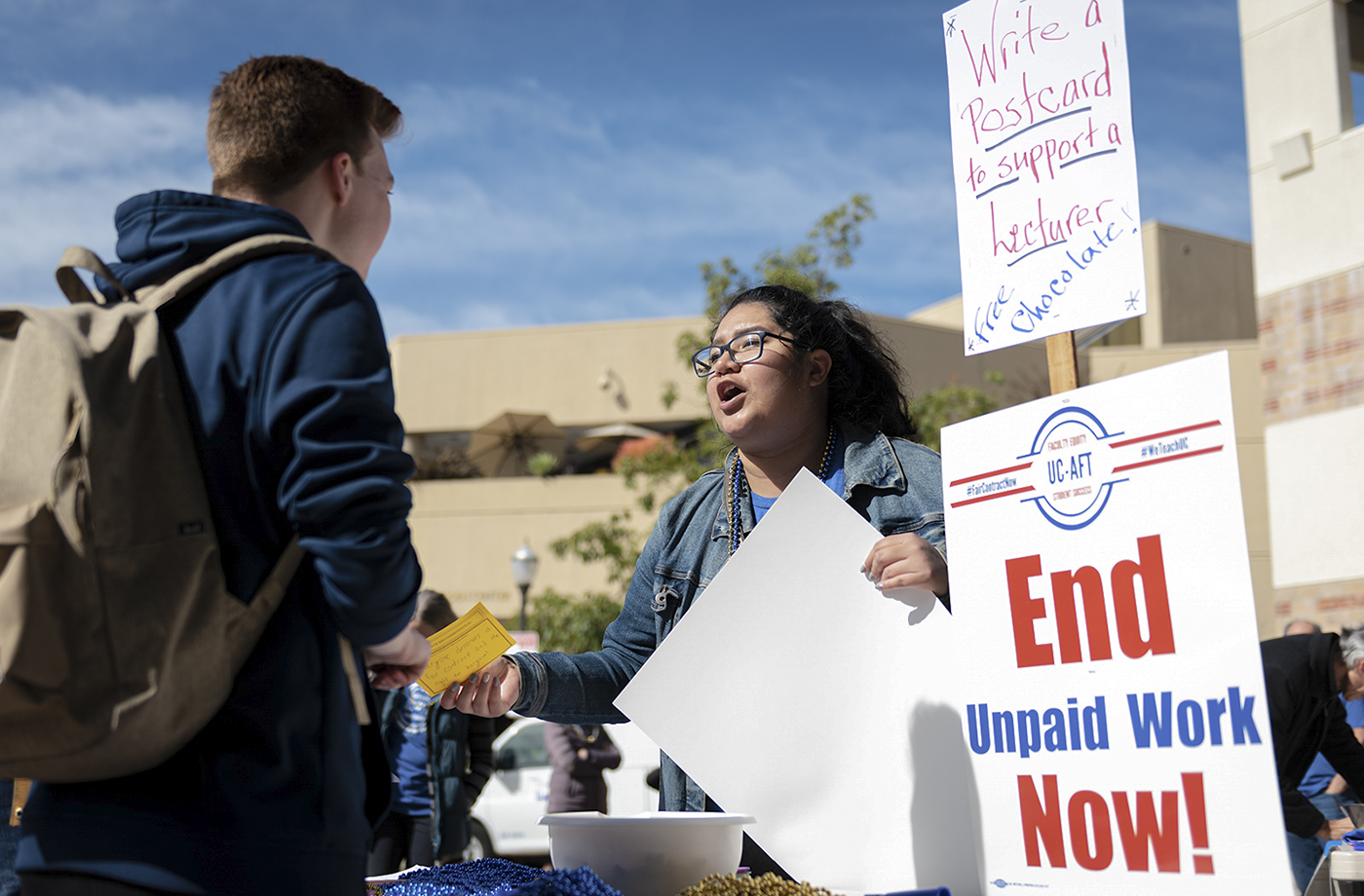 Students need to support lecturers as they continue to negotiate with the UC for a fair contract. (Jason Zhu/Daily Bruin staff)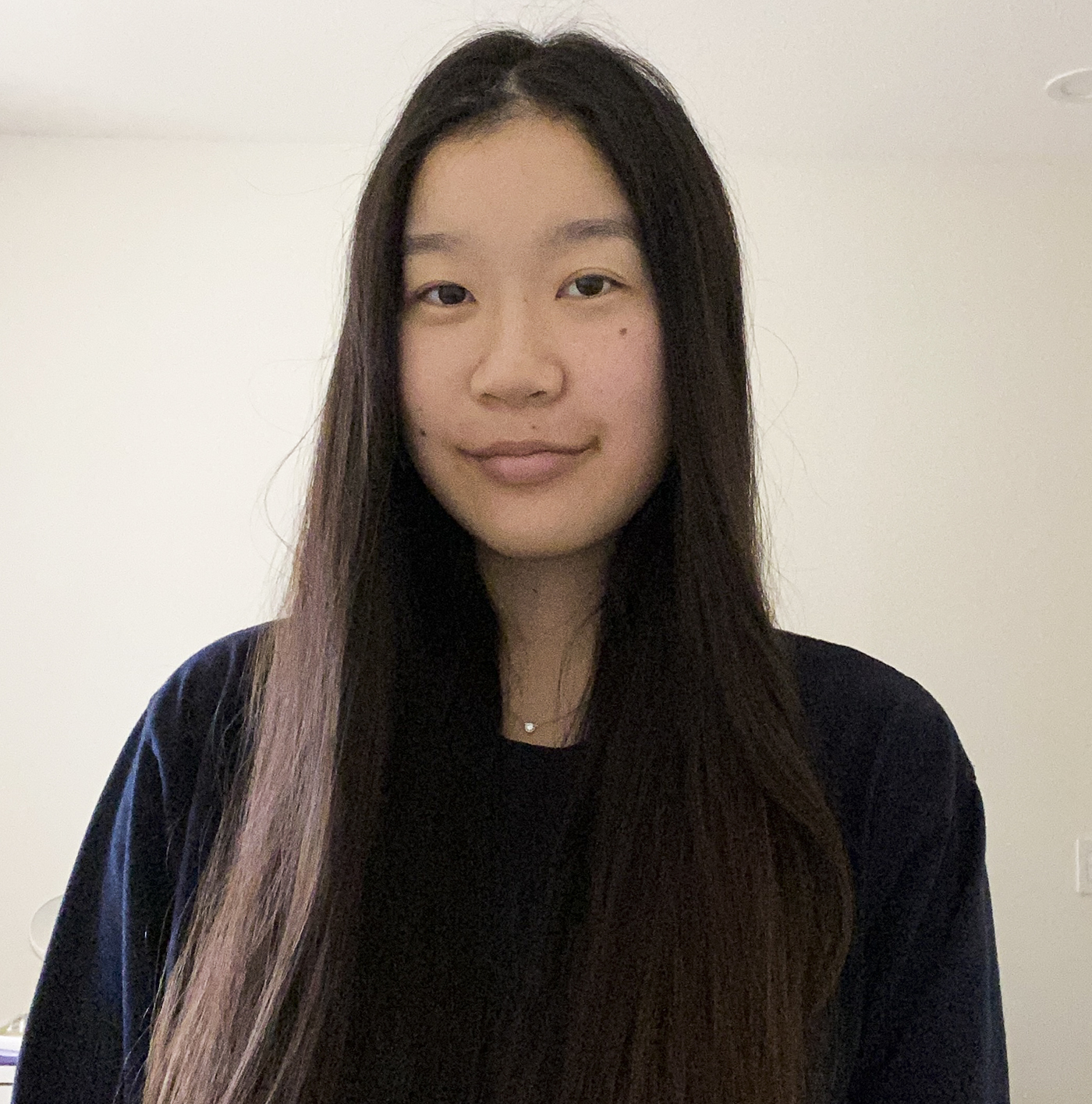 The process of negotiation needs to be a two-way street, but the University of California seems more than eager to cut lecturers off at every possible opportunity.
For nearly two years, the UC has been negotiating contracts with the University Council-American Federation of Teachers Local 1990, which represents non-Senate faculty at UCLA. However, the UC's budgetary shortfalls have derailed the progress of the bargaining sessions, said John Branstetter, the union chapter president and a political science lecturer at UCLA.
As negotiations carry on almost a full year into a financially crippling pandemic, the union's demands have been stripped down to the most minimal requests – requests that the UC should honor. But with an administration adamant on sweeping its unethical hiring practices under the rug, students must take initiative to educate themselves about the ongoing negotiations and stand in solidarity with the workers who keep the UC afloat.
Branstetter said at the beginning of the contract negotiations, the union was more ambitious and tried to call for improvements on wages, benefits and working conditions. However, UC-AFT Local 1990 has had to change course in order to adjust to the reduced UC budget.
"All the progress we made got thrown out the window," Branstetter said. "We've really focused in on the issue of job security because that's the biggest problem facing most of our members."
In an emailed statement, UC Office of the President spokesperson Ryan King said the UC is committed to continuing negotiations in order to reach an optimal agreement.
However, the UC hasn't responded to UC-AFT Local 1990's most recent proposal for strengthening employment security despite the fact that the union pitched it in February, according to Branstetter.
"This is really the only issue that we care about, this is the one that we're willing to go all the way to a strike for if we have to, but they keep not responding to it," Branstetter said.
While it's understandable UC-AFT Local 1990 has needed to reroute its negotiation strategy to accommodate the UC's budget deficit, the UC's abominable treatment of its faculty is a glaring problem that existed long before pandemic-related financial issues entered the picture.
UC lecturers currently make a median salary of $19,900 a year because most lecturers are not full-time employees. In addition to low wages, most UC lecturers are required to reapply for their job every year and many are not rehired.
"The union, we lose about 35 to 40% of our membership every year, so you can imagine … it's a huge turnover," Branstetter said. "The average duration of a lecturer's career in the UC is less than two years."
This problematic hiring model results in a seemingly endless rotation of grossly underpaid lecturers who are exploited by a university that doesn't want to offer many long-term positions. And the pandemic has only exacerbated the economic impacts this has on lecturers. Such a deeply systemic problem was by no means created overnight, and as such, it cannot be solved overnight.
However, this is still not an excuse to let such a troubling norm continue. Change needs to start at the top.
Aside from how long the UC has allowed the bargaining process to drag on, it has also actively tried to keep the situation under wraps.
Daniel Schoorl, the systemwide vice president of organizing for UC-AFT, said the UCOP has made attempts to keep the negotiations as low profile as possible.
"Early on in negotiations the (UCOP) team wanted to set ground rules for who could attend, and they wanted to exclude even student reporters," said Schoorl, who is also a librarian at UCLA. "I think that's another huge indicator that they only are there to protect the status quo and not have an honest dialogue about the University's mission and who it's there to serve."
In light of this, students must direct their energies into supporting the UC-AFT Local 1990's efforts to secure basic employment rights.
Emily Luong, a fourth-year communication student and the internal vice president for the Undergraduate Students Association Council, said in an emailed statement that it is important for students to stand in solidarity with UC workers, especially in the face of a pandemic.
She added that lecturers appreciate when students attend the bargaining sessions on Zoom, having attended about five sessions herself to show support for UC-AFT to the UCOP.
But we cannot rely on our student leaders to do the heavy lifting. Such an issue demands strength in numbers, and it is never too late to get involved and ally with the UC-AFT Local 1990.
Branstetter and Schoorl both said students are always encouraged to attend the open bargaining sessions.
"If you have even 15 minutes, … just pop in, make your presence known, that helps increase the power of our negotiating team," Branstetter said.
At the end of the day, students by and large are receiving an education from lecturers at one of the most notable institutions in the country. And while a pandemic may have forced UC-AFT Local 1990 to water down its demands, what's nonnegotiable is that UC workers have long deserved better than their current working conditions.
Standing by them is the least we can do.