Maker's Medium: Amy Fang explores intersection of technology and art through graphic design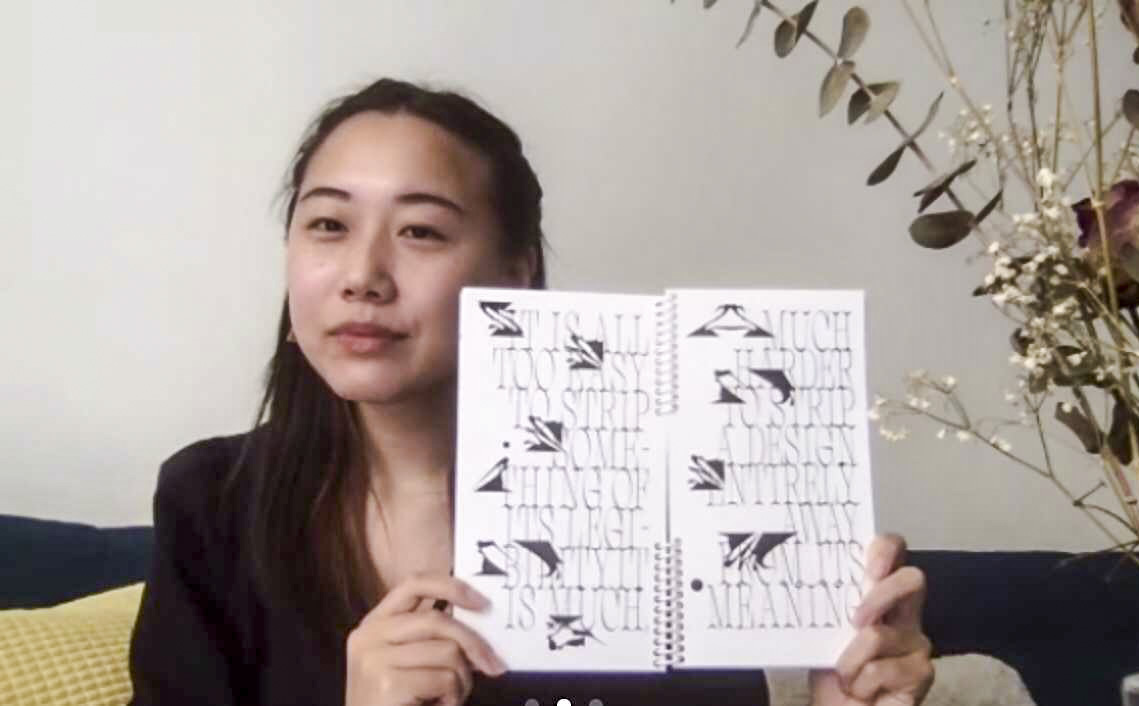 Fourth-year design media arts student worked with a variety of fine arts before setting on graphic design and typography for her medium in the UCLA Design Media Arts program. (Ariana Fadel/Daily Bruin)
The mastery of materials is fundamental to the artistic process and the career goal of any artist in their chosen medium. Every method requires a different skill set and can evoke different reactions in viewers. Follow columnist David Egan in "Maker's Medium" as he highlights the mediums of the fine arts by profiling a different undergraduate art student each week.

A love for typography and collaboration led Amy Fang to graphic design.
But the fourth-year design media arts student said she began first working with fine arts before her foray into the medium. She experimented with painting and drawing at five years old, and she said those visual arts and other conceptual and performance pieces comprised the portfolio with which she applied to the UCLA program. Students at DMA typically find what medium suits them best over the course of the program, she said.
"(The program) is very centered on new technology and new media," Fang said. "One quarter you could be doing something in virtual reality, and another quarter 3D animations. … The main priority … is to really create this hybrid artist and designer working in new tech."
While graphic design as a medium is not inherently digital, Fang said 70% to 90% of the artist's work is done on a computer, including layouts and setting typography. Graphic design includes all work that combines visual content with typography to convey a message that encompasses the earliest forms of visual communication – from cave paintings to the writings of the Sumerians. Graphic design also has a commercial element, with the first business being the Vienna Workshop of 1903. Later on, the medium found influence in the movements of Bauhaus, Swiss Design and the digital age.
Fang said she found an interest in graphic design out of a passion for the medium's collaborative nature and its use of typography. Designing for clients like artists, architects and photographers, she said she is able to make the medium a joint process of materializing a vision. As for typography, Fang said she was exposed to Chinese calligraphy through her grandfather and always saw typography as a gestural art. Fang's graphic design professor Beth Elliott said while students are fluent in image-making, using typography in an expressive and connotative manner takes longer to learn.
"(Graphic design is) really about working with typography and images in order to give formed ideas and expression to content," Elliott said. "(It) takes (many) years of discipline and working with it to educate our eye, to understand typography and the different nuances."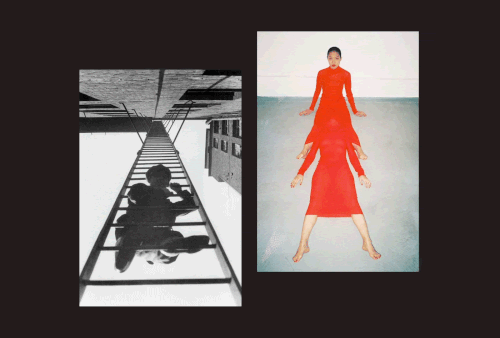 [Related: Maker's Medium: Perry Hernandez works to create accessible art through oil painting]
Focusing on the textual element, Fang made "TypeUnseen" as a love letter to creative typography and the trend of brutalism in graphic design, she said. Graphic design professor Willem Lucas mentored her for this digital project, pushing her to be self-motivated while giving guidance on references and more conceptual, bigger picture ideas, she said. Graphic design is not about making things pretty, Lucas said – it's about storytelling.
"You have to question yourself – why does it look the way it looks?" Lucas said. "It serves a purpose, and that is to select the right audience for it or to make certain points clear. … I teach students how to give visual form to their personal voice."
"Untitled (1925-2016)" is a project Fang made for Lucas's class which explores the visual relationship between photography and typography as the designer interprets two photographs, one classic and one contemporary, translating the visuals into text. Fang chose the two photographs – one black and white Bauhaus photograph and one is a photo of two women in red dresses by Ren Hang – because she said they are compositionally similar, each described as a vertical, A-FRAME and A-shaped architectural feature.
In this work, Elliott said she appreciates how Fang used serif font for the Hang image, with the footers on letter ends mirroring the women's feet and hands in the photograph. The sans serif font, which does not have those footers, works better on the black and white image, she said. This project focused on semiotics, which is the study of signs and symbols, and Lucas said the combination of the two photographs displayed a visual smartness.
"The separation of the sky and earth in (the black and white) photograph needed to be (similar) between the wall and the floor," Lucas said. "It's a Sherlock Holmes puzzle. Because she compared this one photograph to the other, the meaning starts shifting."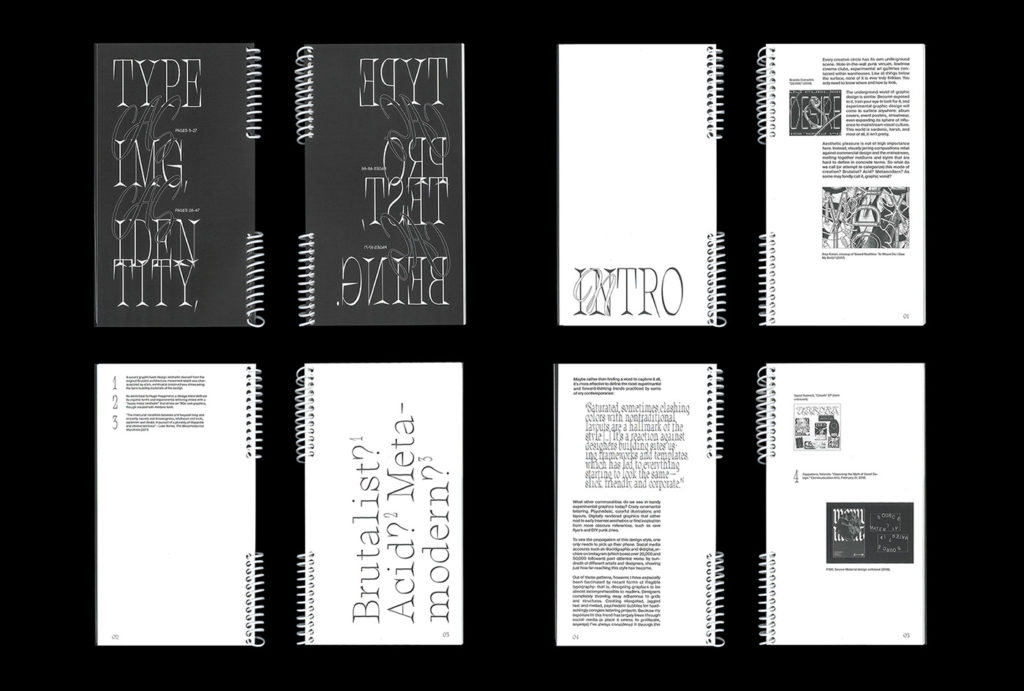 [Related: Maker's Medium: Francisco Garcia uses video art, structure variety to express emotional impact]
While "TypeUnseen" is an example of the type of passion projects Fang undertakes, she said she also works on commercial projects. Each form has its pros and cons – while passion projects allow her unbridled freedom, she said she is less able to share the work widely. A client project, on the other hand, is more about adhering to trends, and it is harder to express her personal aesthetics. However, Fang said such pieces can be mass-produced, allowing more people to view her work.
Regarding trends in graphic design, Fang said it is important to know what other designers in the industry are making at any given time. While staying up to date on trends is important, Lucas said it is also crucial for designers to connect with clients whose work they feel committed to. Elliott said she has seen both designers who are successful with a strong personal style and those who use a broader approach, applying their techniques to a wide range of situations. The good news, she said, is that the field of graphic design is not going away any time soon.
"We always need to communicate ideas," Elliott said. "(The key is) versatility and being open to changes. … I definitely saw dramatic paradigm shifts over the course of my career and it's absolutely going to happen again."