Student molds hobby into small business built on her love of crafting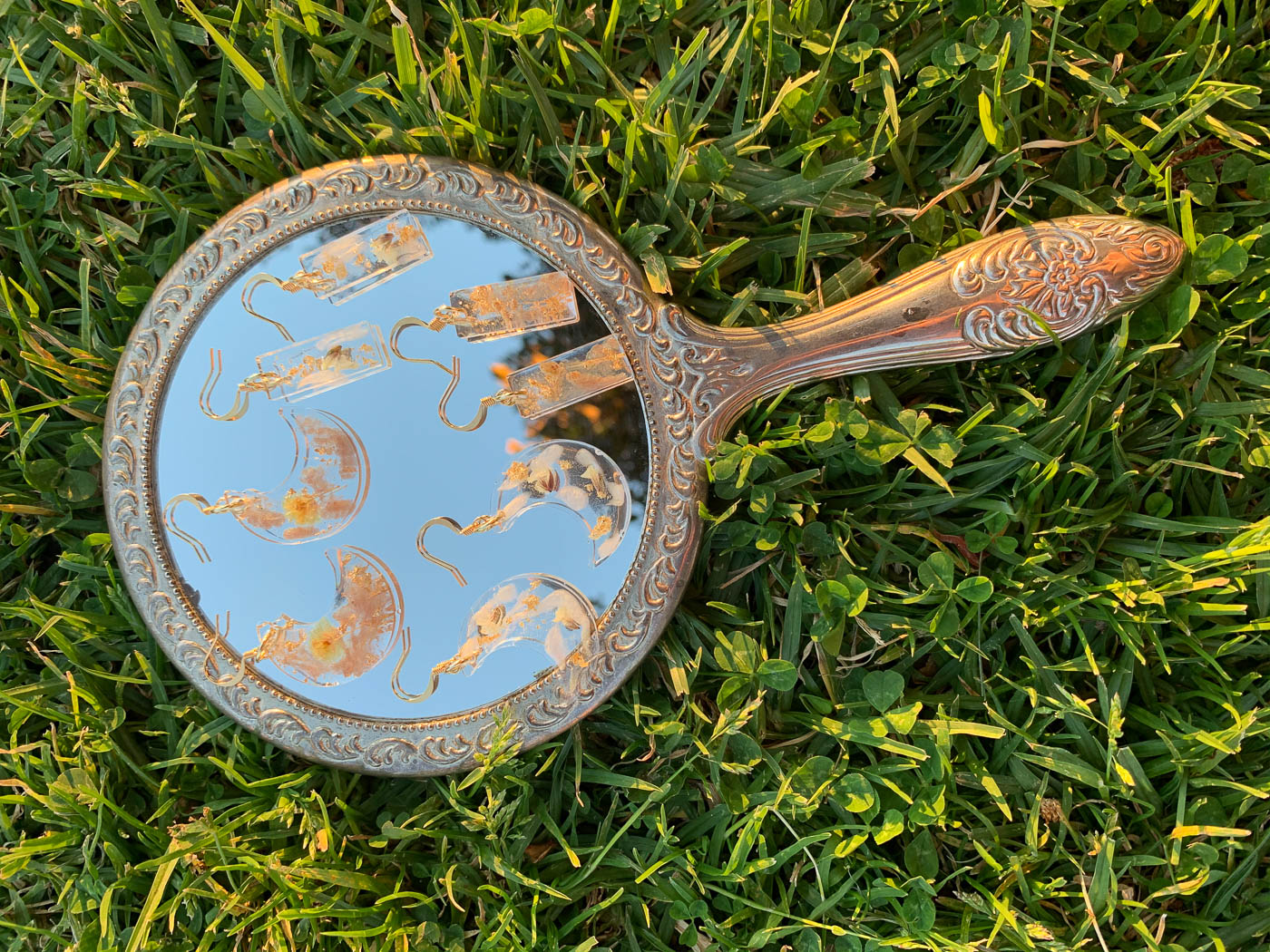 Jana Sun launched her small business, Jana Making Things, to share her artistic hobbies with her peers. The fourth-year human biology and society student said the foundation of her work is creativity and crafts, with hand-made products ranging from resin coasters to woven tapestries.(Courtesy of Jana Sun)
From stickers to woven tapestries to jewelry, Jana Sun has turned her crafting hobbies into a small business.
The fourth-year human biology and society student said she launched her small business, Jana Making Things, to share her artistic hobbies with her peers. With a range of products like handmade coasters and trays, she sells her crafts on a rebranded art Instagram account of hers, @janamakingthings. Sun said she began displaying items for purchase and expanding her product selection towards the end of last year.
"It kind of just happened that friends were leaving me really supportive comments and they had wanted to potentially buy things," Sun said. "I just started making more things, and it was really fun just tinkering around with different styles and colors and flowers and items."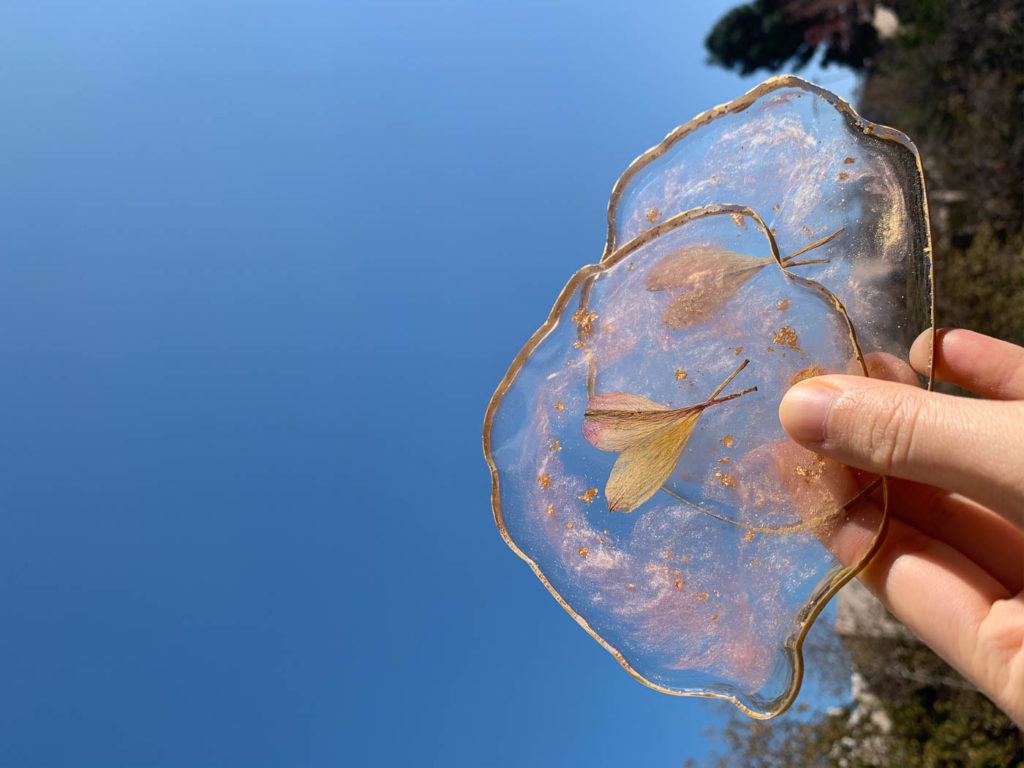 [Related: Student combines art with business to create, sell personalized stickers]
In establishing her brand, Sun said she worked with her friend and alumna Sandra Ngo to develop a logo. Working off of Sun's last name, Ngo designed a smiling sun with a bucket hat on for Jana Making Things – a nod to Sun's work making reversible bucket hats. Ngo said she continues to admire Sun's breadth of skills and attention to detail in her art, and after seeing her craft account and receiving many handmade gifts from Sun, Ngo encouraged her to begin the business.
"Her creativity is of course there, but then her talent execution is also there," Ngo said. "I think telltale marks of a great artist is to be able to have the inspiration and the ideas but then being able to bring those to life."
Many of Sun's products are made from epoxy resin – a quick-drying transparent and plastic-like medium she said she molds into products like coasters, hair clips and earrings. She said she began working with resin last fall after seeing other artists exploring the material online.
Efficiency is vital when working with epoxy resin because there is a brief window of between 20 to 40 minutes to work with it before it begins to set, Sun said. After a few months of experience with the material, she said she has now learned to keep batches small and work after the warmest part of the day has passed – like in the early afternoon – to maximize her crafting time.
Sun has started releasing collections with many of her resin products, which she said gives her a chance to not only pair more cohesive items together but also experiment with theming her products. For example, recent collections have focused on Valentine's Day, Lunar New Year and an entire selection of egg-themed items.
With Sun expanding her artwork, her roommate and fourth-year computer science student, Connie Chen, said it has been rewarding to watch Sun develop a brand. When Sun was first exploring resin, Chen said Sun designed custom hair clips for all of her roommates, allowing the group to collaborate on designs and observe the process behind Sun's art.
"She has a sense of style that is kind of developed as her own, and she's not afraid to kind of own that, but she's also very open to trying new kinds of new ideas and new patterns or new material," Chen said.
As her brand grows, Sun said she is also able to explore new materials and creative ideas with her packaging. Chen said she often sees Sun working on hand-drawn greeting cards and adding pieces of candy or trinkets like stickers to orders being shipped. To create the physical packaging, Sun said she has been focusing a lot on refined and artistic packaging by repurposing a fabric covering that came with her couch into pouches to ship products in.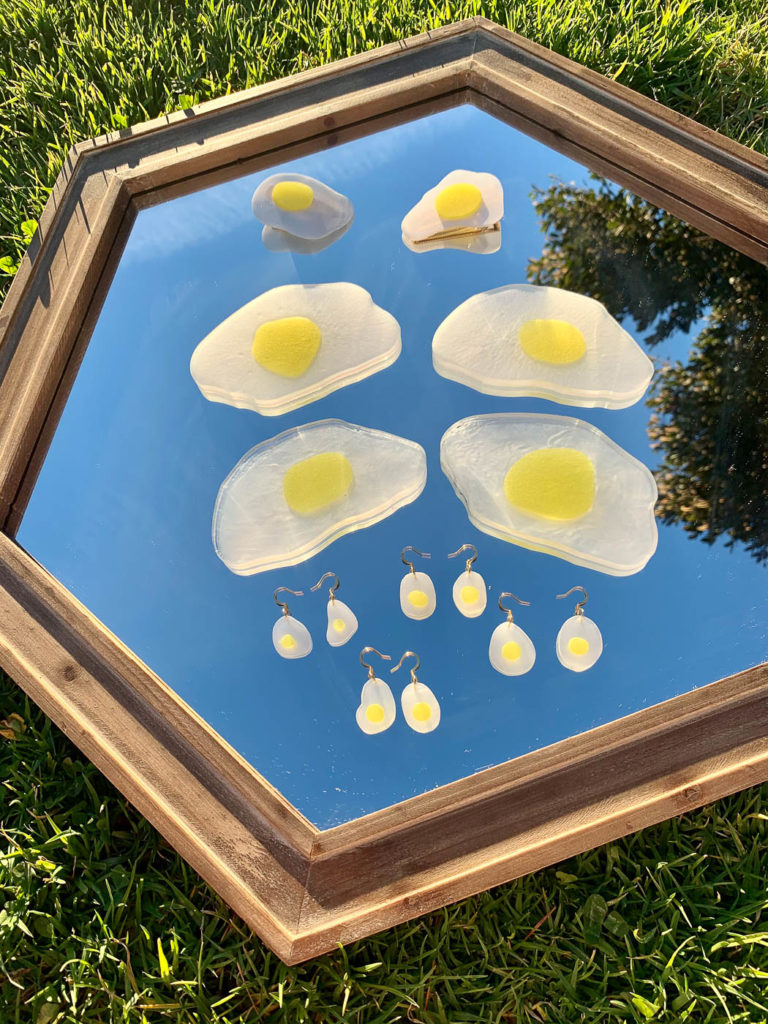 [Related: Student creates jewelry business to honor heritage, relieve stress]
While expanding her artwork into a small business has allowed Sun to diversify her range of products, she said it has been challenging to find ways to balance Jana Making Things with academic and extracurricular activities. With orders being placed through direct messaging on Instagram, Sun said the weekends she releases products are her busiest as she is constantly communicating with customers and packaging items to ship in a timely manner.
As she has begun to sell pieces, Sun said she has noticed a shift in her personal relationship to her art. While fulfilling orders, Sun said she sometimes finds herself facing pressure to work around what customers like, adding an increased focus on the business component of her art rather than the creative side. In these moments, Sun said she takes a day to refocus herself by crafting solely for fun and testing out new colors and ideas. This brings Sun back to her love of crafting, which she said propels her to her most creative and fulfilling projects strengthening the foundation of her business.
"I think (taking a day to try new projects) helps center me back to why I started resin in the first place because I thought it looked like a lot of fun and it looks beautiful," Sun said. "And honestly, those times when I've just leaned back into just doing it for fun have been the times that I've made like some of the things that I'm most proud of and that I think people like the most."