Opinion: UCLA can continue to combat intolerance by increasing LGBTQ studies funding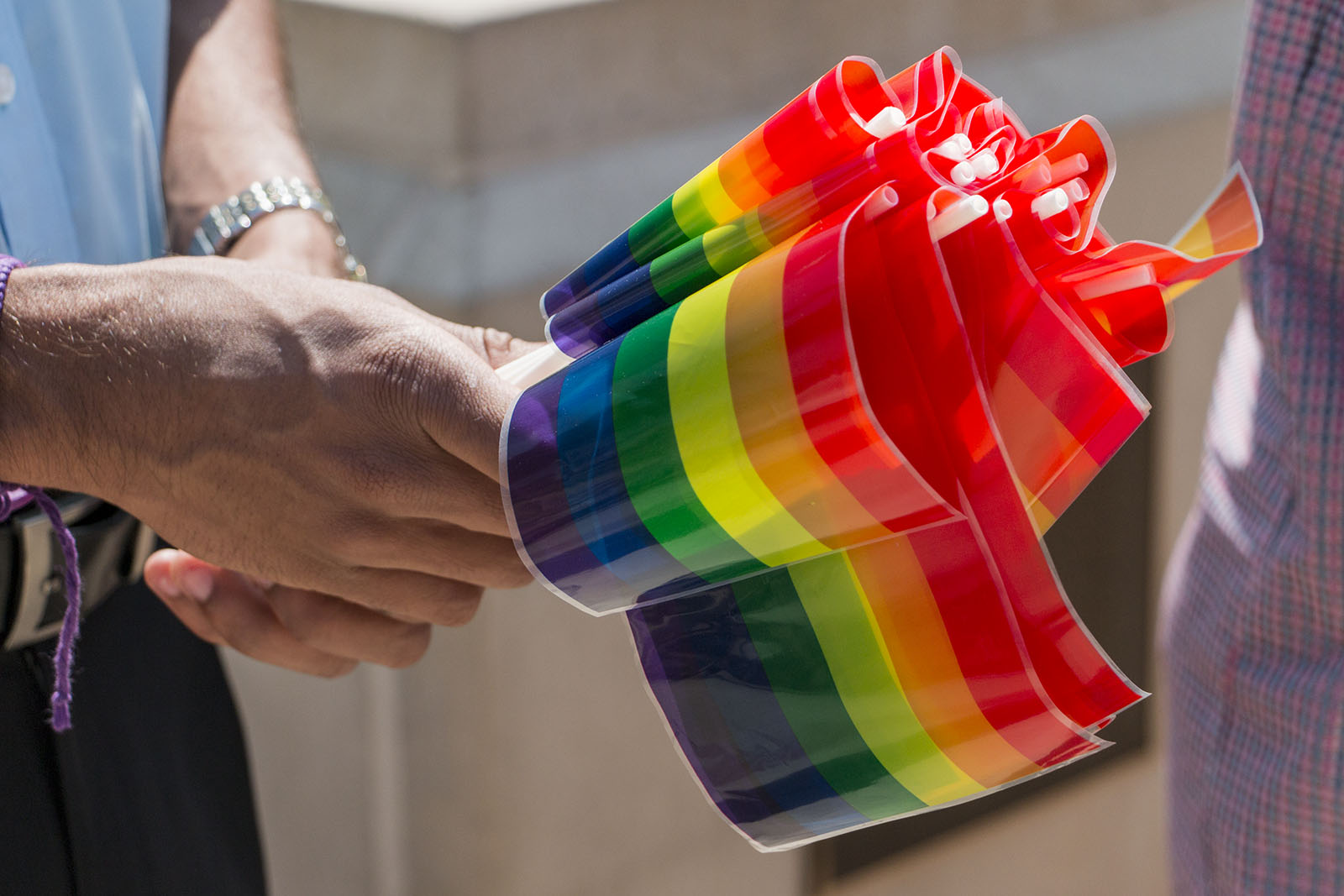 UCLA needs to support its LGBTQ+ community by allocating more funds to educational programs that uplift LGBTQ+ voices. (Daily Bruin file photo)
UCLA may represent a beacon of progressivism and inclusivity for LGBTQ students.
But a closer look reveals holes in this perfect image.
UCLA has sponsored groundbreaking LGBTQ research for more than 50 years, which is longer than most other universities in the United States. However, this hasn't stopped some on campus from attacking the LGBTQ community.
The Bruin Republicans recently tweeted "Mental illnesses like transgenderism should be treated in hospitals not taught in educational institutions" in response to a Daily Bruin article highlighting the absence of a transgender studies professor at UCLA. This tweet has since been removed because it violated Twitter's rules.
As ignorant and factually incorrect as this tweet may have been, it's not just these extreme viewpoints propagated by bigoted groups that are hurting students. Institutional problems, like the lack of adequate funding for LGBTQ programs, seriously challenge the university's supposed commitment to equity and inclusion.
We as a community need to continue to uphold the values UCLA claims to stand for and honor the work of professors, researchers and all LGBTQ people who have paved the way for the more inclusive world we live in today.
Because even at UCLA, it's clear we have much more work to do in combating hatred and intolerance.
"A lot of people have to really distance themselves from this viewpoint and say 'this only happens in places where people are uneducated," said Morgan Woolsey, an LGBTQ studies and musicology lecturer. "But that's not the case. These viewpoints can be found everywhere, even though we might not hear it because it's not socially acceptable."
After all, discrimination doesn't need to be verbally expressed for it to exist. Subtle, but nevertheless insidious, acts that deprive students of learning about the history and culture of LGBTQ activists are equally worrying.
According to LGBTQ studies department chair Mitchell Morris, the University of California Office of the President and the UCLA administration do not provide enough funding for the program to thrive at UCLA.
"Our classes fill consistently every time we offer an intro to LGBTQ studies," Morris said. "We could teach about four times as many courses. … We are essentially starved of funding, and the only thing that keeps that minor running is the dedication of faculty, either tenure track or independent, and some graduate students."
In an emailed statement, UCLA spokesperson Ricardo Vazquez said approximately $275,400 was provided to the LGBTQ studies minor by the Division of Humanities for the 2020-21 school year. This funding is used primarily for salaries of part-time faculty and lecturers, which is comparable to the size and funding of the religious studies program at UCLA, Vazquez added.
UCLA may be struggling financially because of the COVID-19 pandemic, but there is no excuse as to why funding and promotion of the LGBTQ studies program could not have taken place beforehand.
The presence of LGBTQ studies faculty at the university should not be taken for granted, and UCLA needs to show they value the work of researchers by providing monetary support.
Because at one point, LGBTQ studies professors couldn't conduct research without fear of losing their job.
"I decided that there was a possibility of doing intellectual work … on lesbian and gay topics in the middle of the 1980s," Morris said. "But I thought, well, I obviously can't do this now because I would never get a job. So I will have to start stashing things so that once I have tenure, maybe I can do it."
Many professors who work in fields encompassing gender and sexuality or identify as LGBTQ have historically experienced obstacles from those who wish to delegitimize their research or work. But now that professors have more freedom to explore this topic, UCLA has an obligation to ensure they have the resources to do so.
Additionally, students would benefit from a broadened perspective of our nation's history that LGBTQ studies provides. LGBTQ people have been pushing for change for a long time – they just haven't received the attention they deserve.
"We can't understand the history of violence that is colonialism and imperialism in the Americas without thinking about gender and sexuality," said English assistant professor Ho'esta Mo'e'hahne, who teaches Indigenous and sexuality studies.
But the university isn't the only entity that can bring about progress – students should also do their part by taking LGBTQ studies classes. An increase in student involvement in LGBTQ studies can show the university that the program needs more funding to keep up with students who want to take these classes.
To be fair, asking for more funding now may simply not be realistic as the university grapples with a multimillion dollar loss in revenue. But if the university had properly funded LGBTQ studies from the beginning, this wouldn't have been a problem, and as an institution that regularly boasts about its commitment to diversity and inclusion, it must prioritize the funding of LGBTQ studies when funds do become available.
Because if they don't, the words equity, diversity and inclusion will continue to be hollow promises.